321 Best Places to Visit in the Top 50 NJ City Destinations
Posted on January 16, 2023
By

admin

1816 Views
Best Places to Visit in NJ – Must See NJ Destinations!
New Jersey is a popular tourist destination boasting 98 million visitors in 2016 alone and has been on the rise for the past seven years.
Being one of the most densely populated states in the United States, New Jersey is a tourist destination that offers everything, from large, urban cities, tiny, unexplored towns, and its famous beaches.
Here are 50 must-see destinations in NJ, perfect for Garden state natives and new visitors alike.
To find nice places to visit in NJ, Select a region below to find a destination near you.
Northeast Central Jersey Shore South Jersey Northwest
1. Jersey City
Jersey City is one of the most up and coming, and most populated cities in New Jersey.
Some of the best parts of Jersey City are the thriving downtown, great public transportation to other parts of New Jersey or New York City, incredible views of Manhattan, and the incomparable Liberty Science Center.
The Food Scene in Jersey City
Paulus Hook in Jersey City is a neighborhood that has been recently developed with more restaurants than ever being opened in this new spot.
Some of our favorites are Taqueria Downtown, for their tacos, Dolma, for upscale Mediterranean, and Brownstone Diner & Pancake Factory, for the best brunch in Jersey City.
Take Photos of Manhattan
For a photographer's dream, Paulus Hook, Exchange Place, and Newport all have great views of the Hudson River and the west side of Manhattan.
Liberty State Park
After getting some great eats off Grand Street it is a nice walk or bike ride over to Liberty State Park, a 1212-acre park that offers walking and biking trails with views of lower Manhattan and spectacular views of the Statue of Liberty.
There are ferries offered from the park to the Statue of Liberty and Ellis Island and there are also kayak eco-tours available.
The park is also the location of the historic CRRNJ Train Terminal and the internationally known Liberty Science Center, a massive interactive museum dedicated to teaching children and adults about STEM, housing the largest IMAX Dome Screen in America and future biggest planetarium in the Western Hemisphere.
The Liberty Science Center is the coolest museum in New Jersey and cannot be missed. It has ever-changing exhibitions, vivid and breathtaking live shows, and science-themed films, live animal exhibits, and hands-on activities for children of all ages including a touch tank.
Where to Walk Around and Explore in Jersey City
Downtown, Grove Street and the shops, restaurants, and bars along Newark Ave. are the place to be.
It is home to the only Barcade, an arcade themed bar with a focus on classic video games and craft beer, in New Jersey.
Before leaving Jersey City, don't forget to grab a donut from Krispy Kreme where you can watch doughnuts being made daily on the corner of Marin Blvd. and Christopher Columbus Dr. to wrap up your day.
Check out our guide to traveling from Jersey City to New York City!
2. Hoboken
Hoboken is Jersey City's brother to the north and is one of the easiest downtowns to explore in NJ.
For those with a sweet tooth, Hoboken is home to the original Carlo's Bakery, known from the show Cake Boss, a Ben and Jerry's shop, and the Old German Bakery, all within blocks of each other.
Having a dessert crawl is a fabulous way to start a weekend night as they are all open into the night.
A City With Some of The Best Nightlife in all of NJ
Hoboken also has a lively nightlife and it is a must visit for those looking to go out on the town.
Our favorite spots include the Pilsneur Haus & Biergarten, for German pretzels, drafts, and brats, and Cork City Pub for the best beers in the area.
You Must Try Brunch at Anthony David's
For weekend brunch, Anthony David's is famous for their eggs benedicts, featuring and ricotta and truffle benedict and a crab cake benedict, and their Bourbon-glazed or Nutella donuts that will have you savoring every last bite.
For great views of New York City, check out the Hudson River Waterfront Walkway and take advantage of the Hudson Bike Share rentals in Hoboken.
Easy Access From the City
Accessible by both the PATH and NJTransit in New Jersey, it is easy to get to and there is even a ferry to and from Manhattan available.
Fun, family activities include the Puzzle Out Escape Room, the Hoboken Fire Department Museum, and going to the DeBaun Performing Arts Center, for theater performances and concerts by students at the Stevens Institute of Technology.
Paterson is most famous for its iconic Great Falls that are 77 feet high and are one of the largest in the United States.
While that is enough to visit the city alone, with its industrial history, and worldly cuisine, it has a lot to explore.
For a glance into its history, the Paterson Museum is a free, locally run museum with exhibits that explores the city's past including its archeology and mineralogy and the inventions of Paterson.
Visit a Very Historic NJ Castle Museum in Patterson
The Lambert Castle Museum is great for history buffs and offers a view the life of the most prominent industrialists at the time, featuring historical period rooms, pieces, manuscripts, and books of the nineteenth century.
Best Middle Eastern Cuisine in Patterson
Paterson is also known for its Arabic speaking and Peruvian populations so there are a lot of incredible eats to try.
A staple is Al Basha Restaurant for its traditional Middle Eastern and Lebanese cuisine for all things from falafel, kebe, hummus, and kababs.
Little Lima in downtown Paterson is considered to be the capital of Peruvian Disapora in the United States and La Tia Delia has been a favorite since its opening 25 years ago, famous for its arroz chaufa, a Chinese influenced fried rice dish, and seafood.
4. Montclair
Montclair is known primarily known as a commuter city but is also known for its great downtown, music venues, and Montclair State University.
Explore Montclair Culture
First to check out is the Montclair Art Museum which is known for their collection of American and Native American art, from ancient artifacts to contemporary sculpture.
With over 12,000 works this substantial, regional art museum holds family programs all year round, perfect for introducing your child to art.
The most picturesque place in Montclair is the Van Vleck House & Gardens that holds guided hikes for families on the 12-acre private estate known for its greenery in the middle of this urban town.
The beautiful Italian villa, with its white columns and large windows, is an incredible backdrop for photographs.
The Montclair Food Scene
Montclair's food scene has a lot of international, vegan, and gluten-free options. The top contenders are Mishmash Cafe, for its superb Israeli food, featuring its famous Shakshuka, Mesob for topnotch Ethiopian fare, and Ah'Pizza for traditional Neapolitan brick oven pizza.
One of the Best Bookstores in NJ
For book lovers, the Montclair Book Center is a haven, housing over 10,000 square feet of new and used books to look through, perfect for a quiet afternoon.
The Music Scene Can't be Beat!
What may be the most interesting about Montclair, is its music scene. The Wellmont Theater hosts eclectic artists from every genre and The Meat Locker has been an iconic live music venue for the NJ underground and hardcore scene.
Check out our guide to getting from Montclair NJ to NYC.
5. West Orange
West Orange is home to many interesting, family-friendly attractions in Northeast New Jersey.
Visit The South Mountain Reservation
The largest attraction in West Orange is the South Mountain Reservation, a 2112-acre park with gardens, fishing, a sculpture park, and a dog park located on the landscape.
Within the reservation there is so much to do, starting with visiting Hemlock Falls on the Rahway river which you can reach via a six-mile trail, going to the Essex County Paddle Boat House, where you can rent two or four-person paddle boats on weekends, and playing on the Regatta Children's Playground.
Area Attractions
Some of the most exciting attractions within Essex county fall on this reservation, including the Treetop Adventure Course, two aerial obstacle courses, one for children and one for adults, each boasting its own array of physical challenges, and a zip line that is the length of a football field!
This course is built for adrenaline junkies but for those warier of heights, the guides are extremely helpful and patient.
For those who are a fan of staying on the ground, the MiniGolf Safari is the place to go and features a 19-hole course.
Note that these attractions are only open on weekends so do check the hours before going.
Visit the Turtle Back Zoo
The main attraction in West Orange is Turtle Back Zoo, which houses over 850 animals, including giraffes, lions, sea turtles and lions, penguins, black bears, leopards, monkeys, and even a red panda.
On top of that, they have an aviary of birds, including a bald eagle, and a tropical fish aquarium and reptile house.
They even have a wallaby and kangaroo!
Their butterfly tent is also a nice attraction for kids to get in touch with animals and they do have an aquarium touch tank as well.
The zoo is open every day from 10am to 4:30pm and parking is free.
West Orange is Home to Some of the Coolest Unique Parks and Museums
Another great park in West Orange is the Eagle Rock Reservation which has many trails in their 408-acre park and features the 40-mile Lenape Trail and incredible views of the NYC skyline at the 9/11 memorial.
It is an easy hike for beginners, so it is good for kids and adults alike, and it is a nice forest in the middle of a large urban area.
Thomas Edison National Historic Park
For history buffs, the Thomas Edison National Historical Park is a must-see.
You can visit Thomas Edison's home and laboratory, known as Glenmont, learn about his inventions, including the phonograph, motion picture camera, and electric light bulb, and visit his gardens.
His home has immaculate examples of turn of the century furniture and items and his factory takes you into the past to see how things were made in his time.
It is an educational place to go for anyone interested in the sciences that is open from Wednesday to Sunday.
6. Newark
While Newark may be most commonly known for being a touchdown place for those traveling in NJ landing at Newark Liberty International Airport, the city of Newark is the most populous city in NJ, making it also one of the most important to visit.
Because of the diversity and large population, the Gateway City has so many things to do and see.
Museums in Newark
The Newark Museum, open Wednesday to Sunday, is NJ's largest museum, holding a large collection of American art and one of the best Tibetan galleries in the country.
The museum features a Buddhist altar that had been consecrated by the fourteenth Dalai Lama and most of the galleries are interactive in some way, perfect for kids who do not like traditional art museums.
The museum also features a beautiful garden and Fire Museum, which is a great opportunity for children to learn about fire safety. It also houses a planetarium on site and hosts MakerSPACE, a program on weekend afternoons for children to make art in the museum.
The Arts
The New Jersey Performing Arts Center in Newark is home to the New Jersey Symphony Orchestra and is known for their variety of programming, from live music, to dance performances, to classical performances, to children's theatre.  
They hold many free events and are known for their arts education programs. If you are a fan of the theater, this is the place for you and your family to go in NJ.
Outdoors
Newark has a surprising amount of outdoor spaces for a large city. Military Park is a fun place for families within downtown Newark and features and outdoor movie screen, carousel, imagination playground, pin pong tables, children's garden, and reading room.
There also are always rotating seasonal programming which includes a farmer's market, cooking demos, yoga, music time, sports, and mediation.
It is one of the coolest spots for kids in Newark.
Another great outdoor space is Newark is Branch Brook Park, known for its cherry blossoms in the spring. This park is open all year round and is always free, featuring picturesque bridges, lakes, ponds, and fountains.
Eats
For good eats, Hobby's Delicatessen and Restaurant is a Newark institution, just blocks away from the Prudential Center in Newark, known for being the home of the hockey team, the New Jersey Devils. This Jewish-style Deli is famous for its corned beef, pastrami, and Reubens.
They serve huge portions, matzoh ball soup, lox, and even fresh turkey legs. They even serve pastrami on their burgers and have a quarter-pound frankfurter.
Dinosaur's BBQ on the other hand is known for its pork. Their ribs and pulled pork are their main staples but they also barbeque catfish, chicken, rib-eye, and beef ribs! They also have a gluten-free and kid's menu available.
For dessert Nasto's is known for their old school Italian desserts and ice cream, serving traditional sfogliatelle and even cannolis, and is a delight for kids and adults of all ages.
7. Fort Lee
Fort Lee is a geographically significant town in NJ because it is located on the Hudson River Palisades, steep cliffs that give an incredible view of NYC and that are a National Natural Landmark.
Fort Lee Historic Park
Fort Lee Historic Park is the best place to see an unreal view of the George Washington Bridge and the NYC skyline and commemorates the Battle of Fort Lee during the Revolutionary War. For photographers, this may be the best place to snap a shot. It also is a prime place to get on the Palisades Interstate Parkway to take the 42-mile scenic ride from the George Washington Bridge to the Bear Mountain Bridge in NY, with tons of lookouts to see the unique rock formations and the Hudson.
Koreatown
Fort Lee is not only known for its fantastic views of NYC. It is also known for its authentic Korean food because of the large population of Korean immigrants who built Korean restaurants, karaoke bars, boutiques, etc., in the area. Koreatown, known for having one of the largest populations of ethnic Koreans outside of Korea, in full of superb Korean and Asian food.
Some of the most noteworthy restaurants are So Kong Dong, known for its ribs, BCD Tofu House, famous for its soups, and Boom Boom Chicken, for its fried chicken. If your family is a fan of ramen, Menya Sandaime is the place to go for fresh noodles at a traditional Japanese noodle house. Koreatown is also known for its luxury boutiques and is great for a day of shopping.
Use our travel guide to find out how to get from Fort Lee to New York City!
Central NJ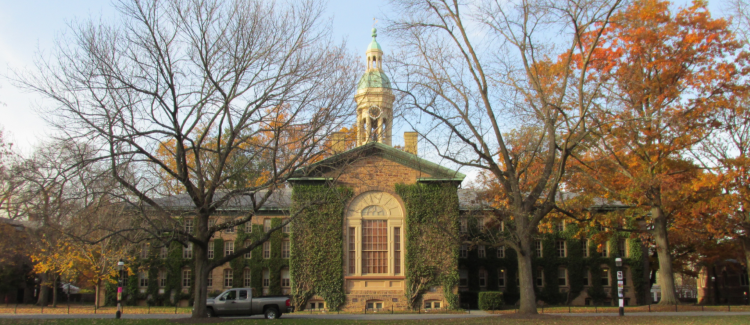 8. Princeton
While Princeton is most famous for its Ivy league university, its magical campus is not the only thing to visit in the town.
Museums
One of the best places to visit is the Princeton Art Museum, which houses European, American, African, Asian, and contemporary art, with an impressive collection of ancient artifacts.
For those interested in the history of NJ, the Morven Museum and Gardens, this former New Jersey Governor's Mansion is a beautiful display of all things from the Garden State in breathtaking surroundings.
For those interested in Revolutionary history, the Princeton Battlefield has a gorgeous landscape and wood trails that lead to Institute Woods and the Institute for Advanced Study, most famous for being the academic home of Albert Einstein.
Terhune Orchards
Princeton is also known for its farmland and one of our favorite farms, known for their apples, is Terhune Orchards which sells seasonal, fresh fruits and vegetables and is famous for their apple cider donuts and friendly farm animals. It is a great way to get kids involved in what they are eating and has a vineyard and winery for the adults.
Theater
For live dance, music, and theater performances, McCarter Theatre brings the caliber of Broadway to Central Jersey, often inviting Hollywood actors and actresses to play in their shows. Their winter line up is legendary, featuring A Christmas Carol, which has been performed yearly since winter of 2000.
For indie and classic film, the Princeton Garden Theater screens limited and wide releases in their nonprofit theater. They hold frequent Q&As with directors and even broadcast live theater events on their screens.
Downtown Princeton
Princeton is also known for its quaint downtown. Notable places include the popular Princeton Record Exchange which houses an unparalleled collection of new and used CDs, DVDs, and vinyl, specializing in the rare and hard to find as an independent record store. Searching through their collection of tens of thousands of discs is a weekend staple for locals, not to be missed by music lovers.
Best Restaurants in Princeton
The most prominent restaurants in Princeton's downtown include Triumph Brewing Company, Blue Point Grill, and The Alchemist & Barrister. For late night eats, Hoagie Haven has been offering hoagies and fat sandwiches to locals since the 1970's. For dessert, The Bent Spoon's small batch, and ingenious ice cream flavors, like chocolate habanero, are a must try.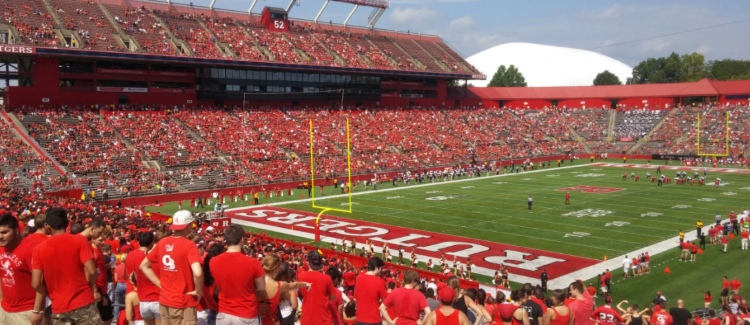 9. New Brunswick
The home of Rutgers, the State University of New Jersey's largest campus, New Brunswick, NJ has a bustling downtown and a lot of family attractions alike for a great day trip. As only one of nine colleges to exists before the American Revolution, Rutgers houses beautiful historic buildings and a sprawling campus for its over 68,000 students.
The Zimmerli Museum
At Rutgers, the Zimmerli Art Museum is known for its extensive collection of American, French, and Russian and Soviet Nonconformist art. There is also a collection of American illustrations for children's books that will bring joy to parents and children alike.
Cool Gardens to Explore
Rutgers also has its own Gardens, sustained by the University students, with a large botanical garden, trails, and is a fabulous place for family photos with its bamboo garden and large yellow lawn chair. It is a venue for many NJ weddings, but is free for visitors and open 365 days a year.
Because of New Brunswick's large population of students, it's diverse and exciting downtown always has something to do. New Brunswick has its own legendary comedy club, the Stress Factory, which brings in popular comedians and comediennes and an open mic night, with shows being generally 16 & older.

New Brunswick is Home to the Area's Best Theater
For fun for all ages, the State Theater holds a variety of shows from off-Broadway, to concerts, to classic dance and opera.
The George Street Playhouse holds awesome shows as well as theater classes.
Rutgers College Sports
For sports fans, as part of the Big Ten, Rutgers is a great place to watch live games, known especially for their Division I football and women's basketball.
Diverse Restaurants
New Brunswick's food scene includes some great places to watch the big game from including Stuff Yer Face, famous for its strombolis, Brother Jimmy's BBQ, a go-to for wings and ribs, and Destination Dogs, known for their creative, homemade brats and dogs.
Restaurants and bars can get very busy on game days so for quieter places, New Brunswick offers incredible international cuisine like Dashen Ethiopain Cuisine, for fresh injera and spicy dishes, Thai Noodle, for the best Thai in Central New Jersey, and Sahara, for upscale Turkish cuisine.
Our top restaurant pick is Due Mari which is located on 78 Albany St, New Brunswick, NJ.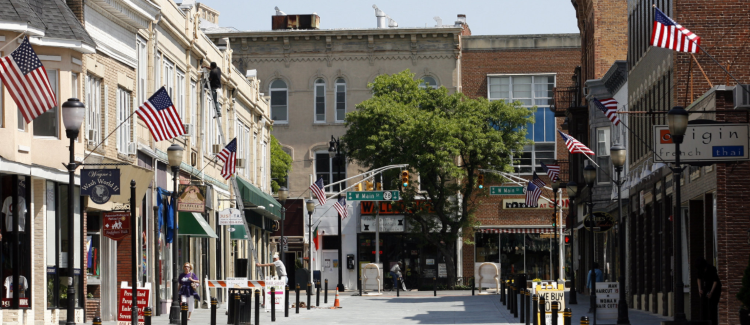 10. Somerville
Somerville is a large commuter town in Central New Jersey, known for its busy downtown.
The Wallace House
Before getting into the lively, newly renovated downtown, one historical attraction to see is The Wallace House, which served as a headquarters for George Washington during the Revolutionary War and is part of the National Register of Historic Places.
Open Wednesday to Saturday, the Wallace House is free for the whole family and holds events with the help of other historic groups to take you to a journey to the past.
Downtown Somerville
Somerville's downtown has a lot of interesting and unique things to do, as well as events thrown by the town.
The downtown has over 75 stores so there is a lot to see and over 45 restaurants, including The Melting Pot for delectable fondue and Origin French Thai for amazing Asian fusion.
For a classic downtown NJ feel, Somerville should be on your list!
For those who spent their childhoods in arcades, Yestercades brings fun for the whole family with a mix of classic arcade games, boardwalk games, and access to every gaming system imaginable.
They have skee-ball, air hockey, pinball, and classics like Donkey Kong, Pacman, Tetris, and Sega Genesis.
They also have the newest systems and games that you can play on their high-definition screens, perfect for any gamer in your family.
Great Hobby Shops
For those who would prefer reading comics or shopping for collectibles, Comic Fortress  is the place to go.
For those who love model trains, railroads, and other vehicles the mom and pop shop the Big Little Railroad Shop is a must see.
The Hungry Hound
Somerville even has a destination for the dog in your life! The Hungry Hound is a dog bakery that specializes in healthy, homemade treats for man's best friend.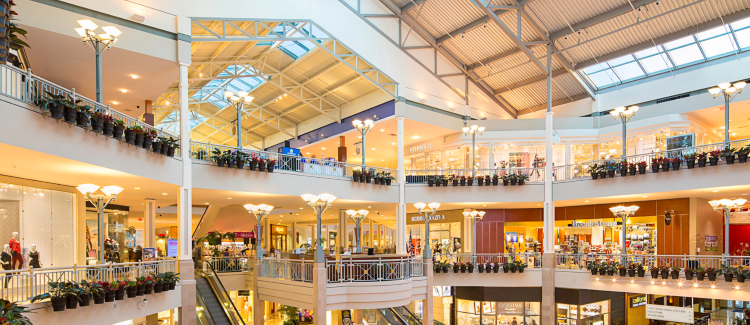 11. Bridgewater
Bridgewater is famous for Bridgewater Commons which has 170 stores, including most major department stores and many upscale chains, but its mall is only one thing to visit in this large township.
Bridgewater offers two of the coolest attractions for kids in NJ, Kidstreet Playground and The Children's Museum of NJ. Kidstreet Playground is a giant wooden county playground good for children of all ages. The park features tire swings, a zip line, a pirate ship, many climbing ropes, slides, a sandbox, and tons of benches for parents. The Children's Museum of NJ is a non-profit museum that hosts weekend activities for children ages 3 to 9. These activities explore different topics from robotics, to environmental studies, to multicultural exploration.
For those who love sports, especially baseball,  TD Bank Ballpark Home of Somerset Patriots is a great place to go to see one of the most successful leagues in the Atlantic League of Professional Baseball. The park was also named "The Best Independent Minor League Ballpark" in North America, giving all the more reason to visit.
Bridgewater also has two unique parks, Duke Island Park and Washington Valley Park. Duke Island Park is perfect for biking and seeing the Raritan while Washington Valley Park is best known for its Hawk Watch area and Buttermilk Falls over the 719-acre park.
Bridgewater also offers some quality mom and pop restaurants in addition to chain restaurants. One of the top-rated diners in NJ is Time to Eat Diner, in Bridgewater, and its menu featuring classic Greek dishes and American classics. For upscale, authentic Italian, Café Emilia is the place to go for incredible pasta, antipasti, and seafood.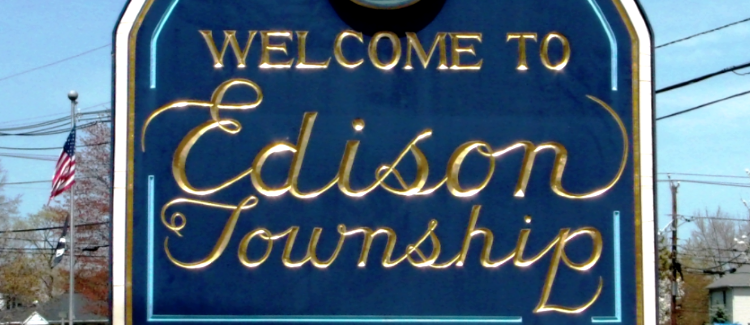 12. Edison
Edison, NJ frequently ranks as one of the Best Places to Live by Money Magazine, but we think it's also one of the best destinations to visit in NJ.
One of the most unique parts of Edison is Oak Tree Road, a one-mile strip of South Asian restaurants, boutiques, movie theaters, and grocery stores that cuts through Edison and Iselin. For the best fine Indian cuisine, Moghul is the best in the area, offering North Indian cuisine and rich curries and biryanis. For more casual, traditional South Indian dishes, Sankalp Restaurant features an all vegetarian menu with giant dosas (savory crepes) and amazing appetizers and vadas (lentil doughnuts).
If grilled meats are what make your mouth water, Tabaq is the place to stop. Its authentic Halal Pakistani bites can be tried during their incredible lunch buffet which you can try seven days a week! From goat, chicken, lamb, mutton, and fish, it is a meat eaters dream! Be aware they do not serve pork or beef, but with their other options, including vegetarian entrees, you will not miss it.
Roosevelt Park in Edison is a great place to spend an afternoon and has a skating rink, basketball courts, playgrounds, tennis courts, and is home to the historical, and out there, sculpture, "Light Dispelling Darkness," that was constructed under FDR's New Deal program. There is an eight-acre lake to lap and 217 acres of land to explore!
A feature of Edison would be nothing without mentioning its namesake, Thomas Edison. The Thomas Edison Center at Menlo Park includes a museum dedicated to the man himself, 36 acres of parks and trails, and the gorgeous, lighted Art Deco Thomas Edison Memorial Tower, which is on the location of his laboratory. For those interested in science or art deco, this is a cool place to visit.
For families and animal lovers, the Triple C Ranch and Dismal Swamp are a must see. The Triple C Ranch is a volunteer run farm that features farm animals, including goats, a rooster, and pigs, that are all incredibly friendly. It is located within the Dismal Swamp, which is dubbed "The Everglades of Central Jersey" because it is one of the only wetlands in a city in the USA. The Dismal Swamp is home to trails and endangered wildlife that you can only see in this unique part of NJ.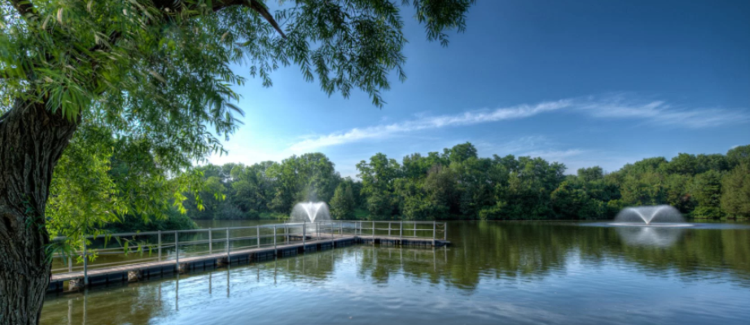 13. Hillsborough
For some beautiful scenery, you'll want to visit Hillsborough, NJ.
Hillsborough, located between Bridgewater and Princeton, is a great stop on a day trip with some of the most beautiful natural spots in NJ.
The Sourland Mountain Preserve is the best place in central Jersey for hiking, encompassing 4000 acres of mountain and valley trails, perfect for any level hiker. Many of the hikes have steep inclines but for younger hiker, the Pondside Trail is very nice. The Sourlands are the largest contiguous forest in Central New Jersey and the geological significance of the black shale makes it an interesting sight to see. There is also a yearly music festival in the Sourlands each summer that is not to miss!
Duke Farms in Hillsborough is the former estate of the industrialist James Buchanan Duke with over 1000 acres of land open to the public to explore. Open every day of the week but Wednesdays, there is a tram that runs in the high season, April 1st to October 1st, and acres of lakes, meadows, and woods to explore. Some of the highlights include the Orchid Range, a glass orchid nursery, the Great Falls, which run four times a day, and Coach Barn.
For those who love life on the farm, Norz Hill Farm and Market offers a produce market, pick your own pumpkins, and sells meat and dairy. They also have many animals like horses, sheep, goats, llamas, and zonkeys (zebra donkeys)! Their summer crops and fall festival are a must see and really bring you back to the earth.
For adults who like craft beer, Flounder Brewing Company, open Thursday, Friday, and Saturday, offers tours, tasting, and growler fills and events like beer paired dinners and tap takeovers at local restaurants. In any case, getting local NJ beer, made with Jersey grown hops is rare so take advantage of this amazing opportunity that Hillsborough provides.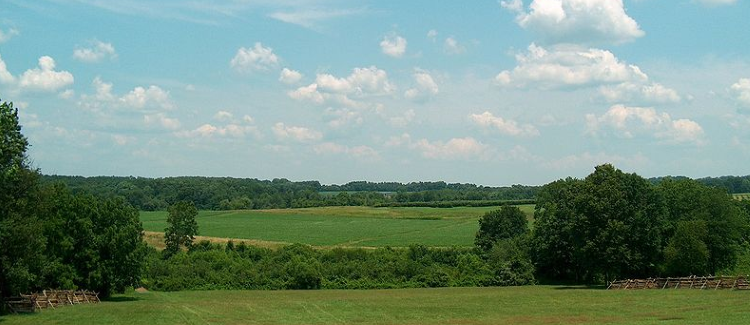 14. Freehold
Freehold, New Jersey, home to the Freehold Raceway and the second largest mall in NJ, has some of the best attractions for families in central Jersey.
To start with the largest attractions, Freehold Raceway the nation's oldest and fastest daytime half-mile harness racing track with free admission and races from Thursday to Saturday each week. It makes a fun day trip and there are two restaurants and bars.
Freehold Raceway Mall is home to upscale shopping, restaurants, and a lot of things for kids to do including a carousel and running train inside of the mall. It also has an indoor play area, Lego Store and Disney Store!
For more active fun, Get Air Trampoline Park is a trampoline park on steroids. It features not only trampolines, but dodgeball, a ninja course, slackline, and even a foam pit for kids! For adults, the park features massage chairs for you to unwind while your kids explore the greatness of this attraction. They have 20% off for a family of four on Mondays and two for one jump time on Tuesdays!
Just across Route 33 from Get Air is iPlay America, one of the coolest arcades away from the Jersey shore, with rides and attractions, like laser tag, mini bowling, and a ropes course, a full arcade, and a bar and grill. They have great weekday deals on play and bring in awesome guests, from YouTube celebrities to WWE wrestlers!
For those that prefer a quiet day out, Monmouth Battlefield State Park is a nice picnic spot with over 1000 acres of land for hiking and trails, commemorating the Revolutionary War battle and Battleview Orchards, a local family orchard known for their pies and pick your own produce. Getting some apple cider donuts and hanging out at the state park would be a beautiful Saturday or Sunday afternoon.
Another great option for a weekend or even a night out in Freehold is a visit to its thriving downtown, filled with amazing restaurants, cute shops, and downtown events. Our favorite places are Federici's Family Restaurant for delectable thin crust pizza and Café 360 for their homemade gelato!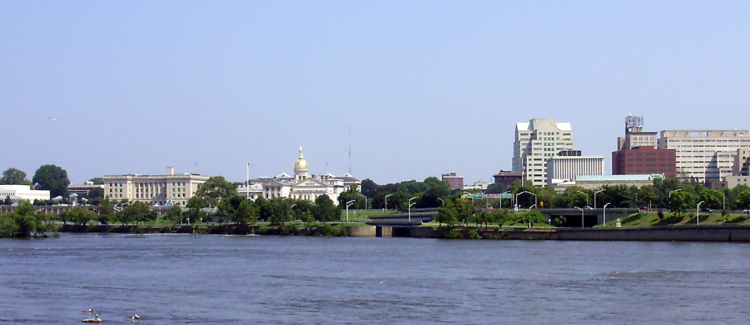 15. Trenton
Trenton does not have much of a reputation for being a good place to visit, but there are so many great places to see in this city.
The New Jersey State House holds guided tours of the historic and beautiful building that dates to 1792. In the tours, you can see the Senate and Assembly Chamber, where state bills turn into law, and its rotunda which leads up to its famous gold dome. For anyone interested in politics, policy, or architecture it is an educational and beautiful sight to see.
Next door, the New Jersey State Museum is home to New Jersey fossils, Native American art, and other highlights of Garden State history. The museum also houses a Hi-Def Planetarium, the largest in NJ, that shows over 6000 stars. For future astronauts, it is amazing to see how this technology can zoom them through the universe, showing them what their eyes cannot see in the night sky!
For more NJ history, the Old Barracks Museum, open Monday to Saturdays year-round, takes visitors back to colonial times, letting them experience the way of life back then through the programs they over. Revolutionary war buffs will love the reenactments and kids will love that the décor is like stepping back into a time machine.
Baseball fans must check out Arm & Hammer Park, the minor league home of the Trenton Thunder! With the stadium right on the Delaware River, it is a unique venue with traditional snacks and a smaller stadium, great for young kids. They also offer a family fun zone with a playground for kids and gluten free and peanut free snacks for those with allergies!  
A local favorite in Trenton is Halo Farm, a local dairy that serves up the best (and cheapest) ice cream, milk, drinks, eggs, and breads. With pubs located in Hamilton and Princeton, this is the storehouse where you can get the best pick of flavors. Our favorite? Their strawberry chocolate chip.
Next door to Halo Farm is the famous Trenton Farmers Market that has been open since 1948 that sells local produce and has a lot of Amish vendors and is known for its famous barbeque at the Hambone Opera!
Need to get from Trenton to New York City? We're here to help!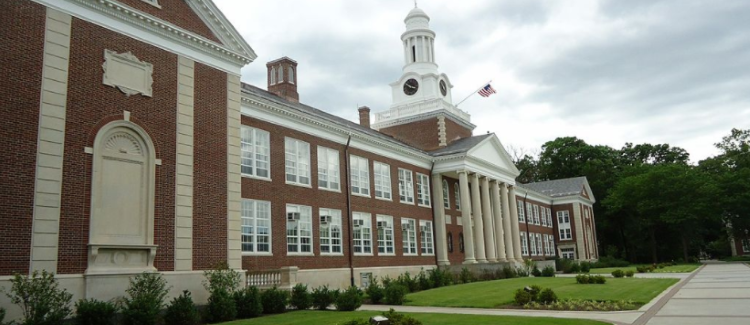 16. Ewing
Ewing is home to The College of New Jersey right outside of Trenton and is the next destination on our list!
River Horse Brewery in Ewing is one of the most widely known breweries in New Jersey, famous for their Hippo logo and tasty IPAs. The beer is world renowned, with their Tripel Horse beer winning the bronze at the world's largest beer competition, the Great American Beer Festival, in October 2017. There are walking tours every weekend for the brewery with a gift shop full of growler fills and beers to take home and at only $5 a ticket it's an unbeatable way to spend a Saturday.
For one of the best bars in Ewing and popular destination for students, Firkin Tavern offers trivia nights, plays sports games, and has pool, darts, air hockey, shuffleboard, and giant Jenga. The bar has tons of local brews on tap and a full menu, including poutine!
For family bonding or a night out, Slocum's Bowling Center is an iconic spot in Ewing that has been open since 1939. This family fun alley offers nostalgia for parents, bumpers for the little ones, and its own Sloc's Grille for amazing bar eats during your game.  
Ewing is also the location of Erini Restaurant, one of the best restaurants in the county. Located on the Delaware River and with delectable happy hour specials that you can enjoy at their outdoor patio is a prime summer spot. They are known for their seafood, pasta, and massive and appetizing steaks and chops. Our favorite is their Raspberry Baked Brie with strawberries, candied walnuts, and a raspberry drizzle.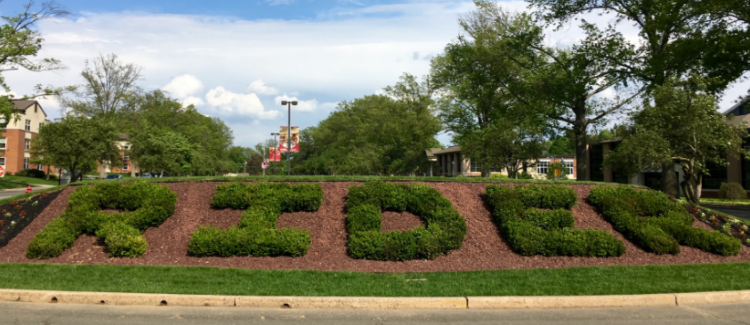 17. Lawrenceville
Lawrenceville is home to another NJ university, Rider University, and a prestigious prep school, the Lawrenceville School, and a very quaint main street.
Route 206 runs through Lawrenceville and is the location of some of its best site. Across from the Lawrenceville School are Victorian houses and restaurants that make a great setting for a weekday lunch or dinner.
For sweet treats to start out your day, The Gingered Peach offers the best croissants, doughnuts, and muffins in the area. They pride themselves on their small batches and dedication to the highest quality ingredients, which shows in the results. They offer a version of the treasured New Jersey sticky bun called stickies made with an upgraded brioche batter. For a twist on the traditional brownie, try their Goat Cheese Brownies.
If you or anyone in your family is gluten-free, WildFlour Bakery/Cafe is one of the best gluten-free restaurants in CNJ, and one of the only exclusively gluten-free bakeries in NJ. They are known for their crepes, pasties, and their incredible breads! They offer a patio and dining within this renovated Victorian home. Gluten-free or not, their baguette with butter is one of the most delicious things we've ever tried.
For authentic Sicilian cuisine, Vidalia Restaurant is the top spot. The classic and fresh flavor combinations of Chef Salvatore are not to miss, as his dishes feature San Marino tomatoes, fresh mozzarella and hand-rolled pasta. The Italian tradition is alive in this quaint restaurant and the zuppa di cipolla (onion soup), featuring the restaurant's namesake Vidalia onions, is worth the trip.
For a Garden State farm experience, Cherry Grove Farm is a sustainable farm and creamery that sells fresh and raw-milk cheeses and pasture-raised meat and eggs. Make sure you get there early for eggs as they are in limited quantities, but they are worth waking up early for. The farm also holds classes, including making fresh ricotta, and pulling mozzarella from scratch with your own hands. Our favorite thing about the farm is the goats, sheep, and cats that are there to greet you when you arrive and love to be pet.
One of the best spots for nature walks in Lawrenceville is Mercer Meadows, 1600 acres of trails to explore with your family. The scenery, woodlands, and local flowers are beautiful and although the trails are mowed, you feel like you are in untouched nature. These meadows have ponds, lakes, a fishing dock, playground, dog park, and even an Equestrian Center, so there is a lot to do in these beautiful surroundings.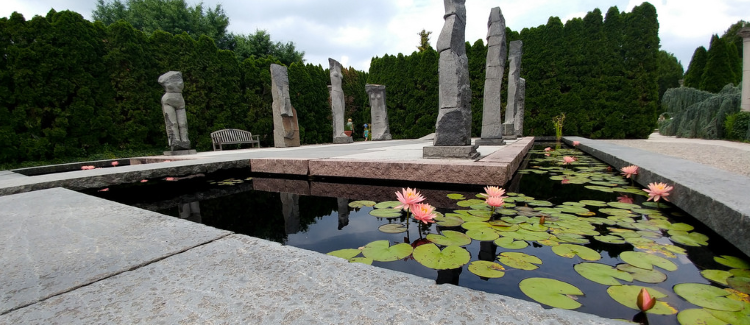 18. Hamilton
Hamilton is the second largest town in Mercer County, and is one of the safest cities in the US.
Hamilton is home to perhaps the most wonderful art and sculpture garden on the east coast, Grounds for Sculpture, founded by J. Steward Johnson. This marvel is the site of amazing outdoor sculpture, both classic and contemporary, and allows you to get up close and personal to the art in a way you can't do in museums. The park features many sculptures, many that are out of the frame replicas of famous impressionist paintings like, Renoir's Luncheon of the Boating Party and Manet's Le Dejeuner Sur L'herbe. Some of the most popular exhibits are the Lotus Pond, Peacock Run, where their peacocks can be seen and photographed, and Monet's bridge.
There are often changing exhibits and Rat's Restaurant, located in the park, is one of the top-rated restaurants in Mercer County. It is the perfect place for a photoshoot, a summer's day, or to take kids who want to run around in a safe environment. They even have interactive exhibits for younger kids, like sculptures that you can make music with, art pieces that you can photograph yourself in, and a bamboo forest.
Hamilton Veterans Park features trails, picnic areas, fountains, playgrounds and courts and fields for tennis, baseball, soccer, and basketball. It also has an off-leash dog park, skate park, and roller hockey rink! As a park for Hamilton's Veterans it also features military vehicles like a jet, tank, and helicopter. It is on our list because of its amazing over 300 acres of family fun!
Another incredibly fun place to go in Hamilton is Rockville Climbing Center which has auto belays, youth rates, and discounts on Thursdays for members of the military. The gym has tall walls, many surfaces, and changes frequently. There are walls for every difficulty level and the staff is more than welcome to help beginners of any age.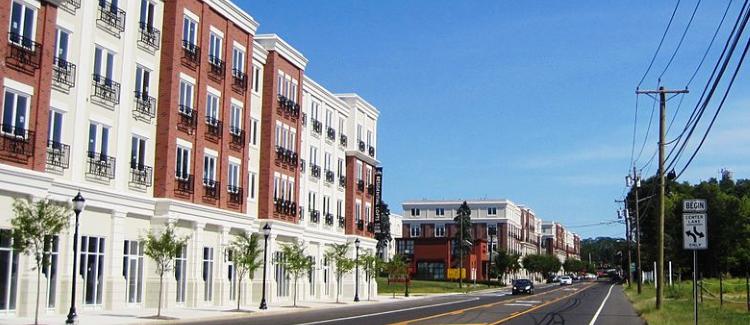 19. Robbinsville
Robbinsville, New Jersey does not have the most attractions of any destinations on this list but is home to a record holding destination.
BAPS Shri Swaminarayan Mandir in Robbinsville will hold the title of largest Hindu temple by the Guinness Book of World Records when it is completed. In the middle of central Jersey, the location may seem strange, but the temple's followers make up a large part of New Jersey's Hindu population. The temple is free to all visitors and there are guides available. Please take note that legs and shoulders are to be covered and you must take off your shoes to enter the temple. This marble temple and the room of the deities is truly one of the most magical sights in NJ! The ornate details are spectacular, and this is a great place to visit, regardless of religious background. Make sure to check out the vegetarian café and the book and gift shop before leaving!
For some outdoor family fun, the Oasis Family Farm has pick your own options, a farm store, and an out of this world Fun Zone where children can play, climb, and explore in pedal cars and trikes, a spider web crawl, and a pirate ship! The Fun Zone has a 50-foot tube slide, tire swing, 70-foot zip line, a Gem mine, Gold Rush, and Fossil Base Camp. There is something for every child at this Fun Zone!
For the adults, the Working Dog Winery grows their own Jersey grapes to make their wine! They make red, whites, and sweet wines like their Sunrise Blush and Blueberry. They are open weekends and seeing the vineyard without the kids and buying the wine should be on your list!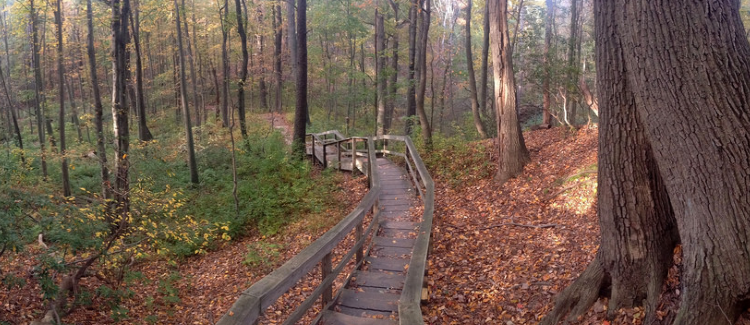 20. Matawan
Matawan is home to Cheesequake State Park and some of the tastiest restaurants in NJ making it the new destination on our list.
Cheesequake State Park is a 386-acre park that shows examples of both northern NJ and southern NJ vegetation, showcasing both saltwater and freshwater marshes, white cedar swamps, and hardwood forests. It offers camping, swimming, boating, canoeing, fishing and cross-country skiing, as well as trails for hiking and biking. Most of the trails have an easy to moderate incline and the changing of the leaves at Cheesequake is one of the most beautiful in New Jersey. This Garden State Park really offers everything that New Jersey offers.
Another great trail in the area is the Henry Hudson Trail, which you can pick up at Church Street in Matawan. It is great for biking and walking and takes you in places that driving cannot.
For good eats, Matawan's main street delivers with Maloney's Pub that serves updated American grille classics like their Buffalo Flatbread and Bistro Mussels. Their burgers and sandwiches are to die for and they have delicious vegetarian options, as well as steak and seafood.
For the only gluten-free and vegan bakery that we know of in NJ Papa Ganache, a Cupcake Wars winner, offers pastries, cakes, and even pizza without gluten, eggs, and dairy. Their gluten-free donuts are oh so decadent and their carrot cake is worth the trip alone.
Jersey Shore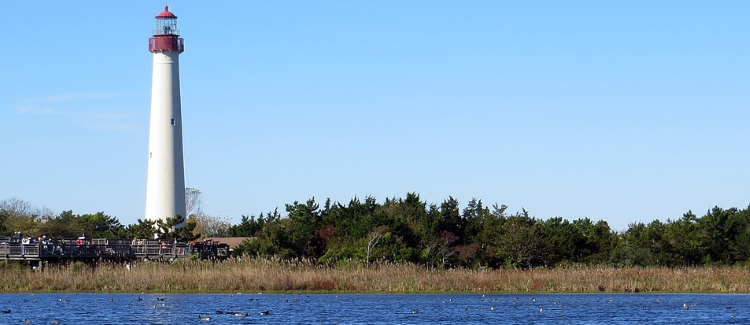 21. Cape May
Cape May, New Jersey is an iconic resort town at the very south of New Jersey. Apart from the beautiful beaches, this shore town has so much that makes it a top destination, including its downtown, and whale watching opportunities.
Cape May's downtown features historic Victorian homes, specialty shops, and gourmet restaurants, just blocks from the beach make it a perfect place to explore on a weekend.
For a full list of our favorite places to eat and stay in Cape May, see our article on its top attractions. These include the best places to eat, whale watch, and the specialty stores that you must visit. Keep in mind, no trip to Cape May is complete without visiting the Cape May Lighthouse.
Some of the most unique things to do in Cape May are visit the town's wineries. Willow Creek Winery in Cape May is open daily, all year round, making it a perfect first stop in town. It has great events, farm tours, wine and sangria tastings, and even serves Farm Tapas! This sustainable NJ wine is a must try and the 50-acre farmland is incredible to explore.
For animal lovers, Jersey Shore Alpacas is a must see! You can visit the alpacas on open to the public days without a reservation, by donation, or for only $20, you and up to three of your friends can get up close and personal with these fuzzy animals and feed them without the fence in the way. The farm store sells luxury, extremely warm alpaca clothing and is a great place to pick up a stuffed animal.
History and aviation buffs should visit the Naval Air Station Wildwood Aviation Museum which features jet aircrafts, airplanes, helicopters, and engines inside the Cape May airplane hangar. Visitors have the chance to sit in a cockpit, climb in an air traffic tower, and play flight simulation games. It is open rain or shine and leashed pets are welcome!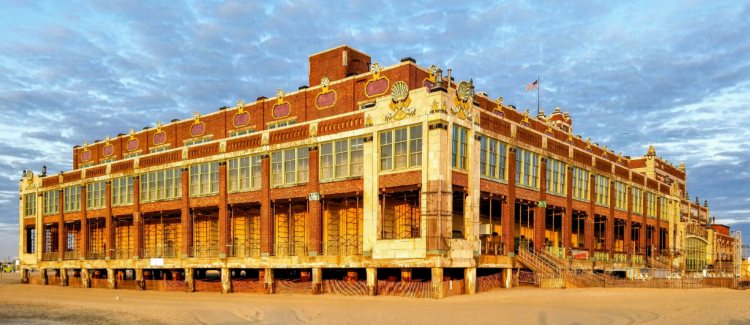 22. Asbury Park
Asbury Park, NJ, named the "coolest small town in America" in 2017 is our staff's favorite spot at the Jersey Shore for its incomparable music scene and fun downtown. This is the number one place to visit this year on the beach!
FunNewJersey.com team member Eric Lupardi hails MOGO Korean Fusion Tacos his favorite restaurant at the shore, serving up Korean taco, burritos, and bowls with signature spicy-soy glazes and kimchi at their Cookman Avenue location. Their Bulgogi rib-eye and Korean corn esquites lure their fans in drones and their Korean fried chicken wings are so good that you may need a dozen yourself.
Another staff favorite is Crust & Crumble that not only serves amazing pizza and custom cakes, but a full vegan and gluten free menu. Their vegan fat sandwiches and homemade gluten free pizza crusts are the best we've ever tried.
Asbury is also home to the only cat café at the Jersey shore, Catsbury Park, where you can visit adoptable kitties at an open, beachy café. See our review here.
For those who love arcades and the Pinball Wizards, the Silver Ball Museum in Asbury Park has 600 games in rotation and was voted the #1 attraction in NJ by USA Today's readers!
Asbury Park is also home to some of the best bars and live music venues in NJ. The most popular are Wonder Bar and The Stone Pony  for live music and Johnny Mac House of Spirits for bar with an eclectic atmosphere and free pizza every day.
Finally, Asbury Park has a great beach with a classic boardwalk to enjoy.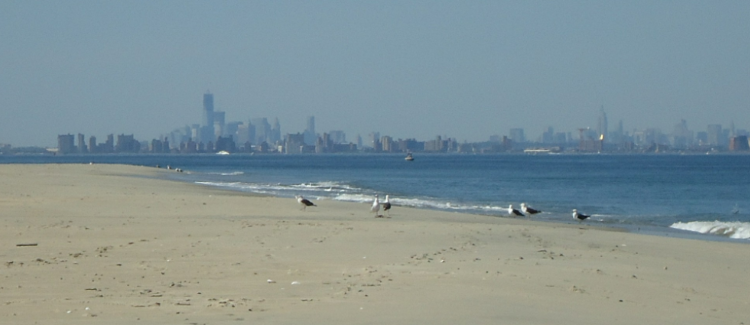 23. Sandy Hook
Sandy Hook is one of the most popular summer destinations at the Jersey Shore.
Owned and managed by the National Park Service, Sandy Hook is part of the Gateway National Recreation Area and thus is a protected park with limited entrance and a $20 per vehicle fee during the summer season which will give you access to parking and bathrooms. Be sure to get there as early as 7am because on great weather days, it will fill up fast.
Sandy Hook is known for its incredible beaches, warm, quiet water, and shallow shores. It is the ideal place to bring a car-full of friends in the summer.
It also is the best place to see the NYC skyline while floating on the water, go camping near the beach in NJ, and is home to the one of the largest clothing optional beaches on the East Coast, Gunnison Beach.
Fishing is huge at Sandy Hook and be sure to visit the Sandy Hook Lighthouse and Fort Hancock, a coastal artillery base build in 1890. Sandy Hook also has trails for walkers, bicyclists, and skaters including a seven-mile-long pathway and hiking trails.
The only restaurant on the beach is Ohana Isle, the Hawaiian Fusion food truck, the only one in Sandy Hook! Find them on the beach summers Wednesday, Saturday, and Sunday until they sell out. ​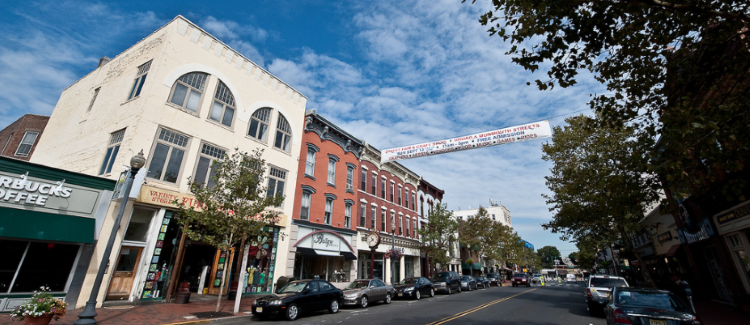 24. Red Bank
Red Bank, NJ is becoming one of the more popular locations near the Jersey Shore as it has a downtown fit for any foodie, some local pop culture history, and is home to one of the best theaters in the state.
The Count Basie Theatre in Red Bank is a non-profit theater that runs some of the coolest events in New Jersey. They host international acts like The Beach Boys, Martina McBride, and even Howie Mendel! They have tribute nights, kid's theater, classical performances, comedy acts, and dance performances and are one of our favorite places to see shows in NJ.
For any Jay and Silent Bob fan, the Secret Stash is the place to be, where Clerks memorabilia and comics can be found including Kev's Jerseys, signed DVDs, and miniatures from Mallrats to Dogma. You can even pick up a Buddy Christ Dashboard Statue.
Last, but certainly not least, their food scene is incredible. Our favorites are JBJ Soul Kitchen, Jon Bon Jovi's community restaurant that welcomes chefs and volunteers to work together to create community meals. For a Friday night, The Cheese Cave's $5 BYOB sample menu from 5pm-8pm is not to miss and Birravino is famous for it's traditional Italian food, especially the arancini and pizza.
Broad Street has enough stores and boutiques to keep you occupied after a night on the town and we love The Robinson Ale House for happy hour or a final nightcap for the night.
We're here to help you figure out the best ways to travel from Red Bank to New York City.
Point Pleasant has one of the most nostalgic boardwalks in NJ, perfect to visit all year round.
Aside from the expansive and popular beach, Jenkinson's Boardwalk features small amusement rides, and other fun and games, including mini golf, arcades, and batting cages!
It also houses one of the best aquariums in NJ! Jenkinson's Aquarium features exhibits of penguins, sharks, seals, fish and other marine life. It makes a fabulous day trip and is one of the cheapest activities at the shore with kids under 12 only costing $8 in admission.
For eats, and the funnel cakes sausage and pepper sandwiches that you can only get on the boardwalk and Hoffman's for the best ice cream and yogurt in town.
If visiting off season, make sure you check with the hours of the above attractions as the town does get quiet after Labor Day.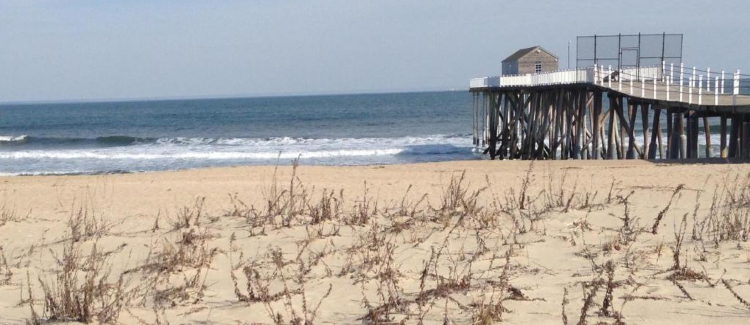 26. Belmar
While Belmar is my favorite beach at the Jersey Shore, it is more than just sand and water.
Belmar, like many beach towns, is surrounded by gridlock streets where you would be lucky to find free parking in the heat of the summer, and paid parking down the twenty blocks of Ocean Avenue. It is one of the cleanest and longest beaches on the Jersey Shore, and most accessible from Central NJ.
While it does not have many restaurants and games associated with a Jersey boardwalk, we think that makes it a quiet alternative to the other NJ hotspots.
Belmar is the perfect place to start an adventure. Belmar Parasail offers parasailing over 500 feet over the Atlantic Ocean for the longest rides on the Jersey Shore, with a flight time of 12 to 15 minutes! Their trusted staff guide newbies through the process with ease, and offer tickets on the boat for those who would just like to watch.
To jump on a new trend, the Endless SUP Company on Main Street offers stand up paddleboards for rental for paddle boarding, stand up yoga, and everything you need to start this increasingly popular hobby.
Lastly, Miss Belmar, a fishing boat expedition service, also organizes fishing trips and has amazing luck finding the best striped bass and blues!
For the best BBQ at the shore, Jersey Shore BBQ offers classic southern eats with a twist, including mac n'cheese balls, shrimp po boys, nachos, and all the ribs, steak, and smoked chicken you could ever need.
If you have vegetarians and meat eaters in your party, Stay Gold Café is a hip, local, BYOB joint that offers local music, burgers, sandwiches, and healthy smoothies and breakfast bowls.
For the best vegan food in NJ, Kaya's Kitchen is the place to be. Be sure to order Kaya's Combo which includes their country nuggets, tofu buffalo winds, seitan ribs, and incredible potato salad, all of which would satisfy a meat-eater! We also love their vegan versions of American classics like their Tempeh Reuben, B.L.T., and Seitan Philly Steak, with many of their items additionally gluten-free.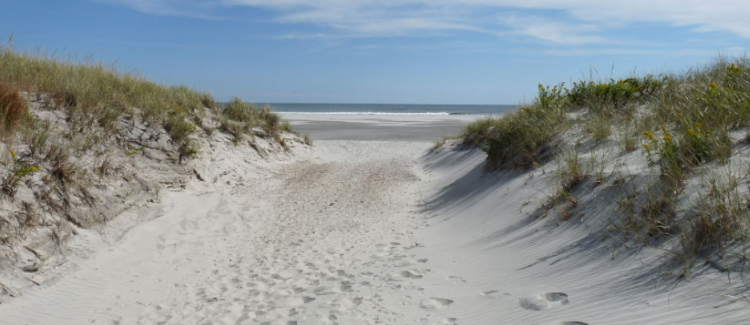 27. Long Beach Island
Long Beach Island is an island off of Manahawkin, New Jersey that stretches approximately 18 miles long and about a half-mile wide (at it's widest point).
The island is separated into six different municipalities: Barnegat Light, Beach Haven, Harvey Cedars, Long Beach Township, Ship Bottom, and Surf City. Each municipality has it's own vibe, and is packed with lots of great family fun and exploring. If you're looking for a family getaway in Jersey that hardly feels like Jersey, Long Beach Island is your spot!
One of the best parts about staying in LBI is that it's packed with amazing breakfast spots. During the summer, they will all usually have long lines in the mornings. Regardless of which spot you pick, it is always worth the wait. Go to Scojo's Restaurant in Surf City for an amazing omelet. Wally's in Surf City makes some really amazing Texas-style french toast–our favorite dish on the menu is the Peaches & Cream French Toast.
Love seafood? You've got to try the garlic clams at Ship Bottom Shellfish. For contemporary Italian, you've got to try Stefano's Restaurant in Long Beach Township.
While the island is generally pretty quiet and very family-oriented, it does not lack exciting nightlife spots. Joe Pop's in Ship Bottom gets packed during summer nights, and usually has live music. For more fun, check out The Sea Shell Resort & Beach Club in Beach Haven, which is usually great on Thursday nights.
Daddy O Hotel in Long Beach Township is a very modern, adults-only hotel on the island, and is complete with a rooftop bar and restaurant. Consider staying here for a fun, romantic weekend getaway.
Be sure to check out Fantasy Island Amusement Park in Beach Haven, which is surrounded by great places to grab some food and shop.
Finally, one of the island's most prized shops is the Surf City 5&10. It has been around since 1952, and has been a family tradition ever since!
Wildwood is one of New Jersey's most popular resort cities. It has super long beaches and one of the most iconic family-friendly boardwalks in the world, with something to love for the young and old alike.
The city is located on a barrier reef island, referred to as "The Wildwoods". This island is made up of Wildwood, North Wildwood, and the boroughs of Wildwood Crest and West Wildwood.
The Wildwoods' boardwalk is a must-see for those who have never been. It stretches 38 blocks and has over 100 rides and attractions, as well as countless places to eat, shops, and more. It even has a tram car that delivers passengers from one end of the boardwalk to the other.
Morey's Piers can be found on the boardwalk, complete with rides for the kids, for the family, and for those who are seeking an extreme thrill. Be sure to check out all three piers: Surfside Pier, Mariner's Pier, and Adventure Pier.
For those who want more water action than what can be found at the beach, take on the Cliff Dive slide to drop 5 stories in 3 seconds at Ocean Oasis Water Park & Beach Club on Surfside Pier. Enjoy more cool slides and a float-up snack bar at Raging Waters Water Park, which can be found on Mariner's Pier.
For fine dining, check out Beach Creek Oyster Bar & Grille, located right on the water with a beautiful marina-side deck.
Don't miss trying a slice of classic Jersey pizza at Mack's Pizza on the boardwalk, which is known for having some of the best pizza in the state.
When it comes to nightlife, locals recommend visiting the hidden gem, Good Night Irene's for great pizza, dancing, and the over 30 tapped fine craft beers from both local and national breweries. Also check out Jersey Girl Drinks and Dining for a great happy hour.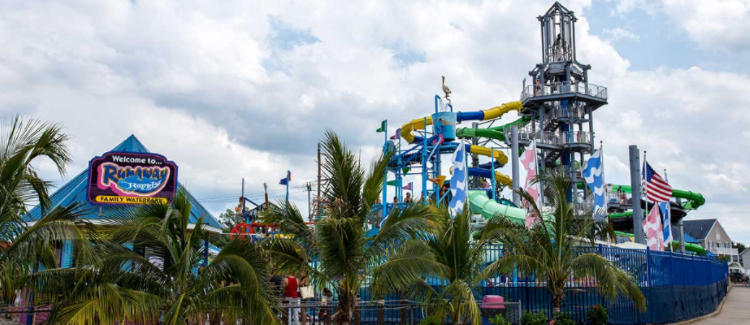 29. Keansburg
Keansburg is a Monmouth County borough that we just could not leave off of our list. Its beach and boardwalk are both truly sights to see.
The beach at Keansburg is completely free, and even offers views of the New York skyline. The beaches are generally pretty secluded, making for a quiet place to get a tan in the summer months. There are no lifeguards, and people are not permitted on the beach after 7 pm each day.
Many enjoy fishing at the Keansburg fishing pier, and there are fishing and boating supply stores nearby.
Keansburg is most well known for the Keansburg Amusement Park, which is complete with lots of fun rides and boardwalk-style games right next to the beach. Although it technically is not a real boardwalk, it sure does feel like one. The park has some classic rides, like a carousel, bumper cars, Moby Dick, as well as some more thrilling rides like the Log Flume and Cliffhanger.
Keansburg's Runaway Rapids water park provides visitors with a great way to cool off in the summer heat. Take on an extreme water slide like Black Slide, or relax in the warm hot tubs known as Comfort Cove.
Make sure to stop at Keansburg's famous Dixie Lee Bakery, which has been making amazing baked goods for over 85 years.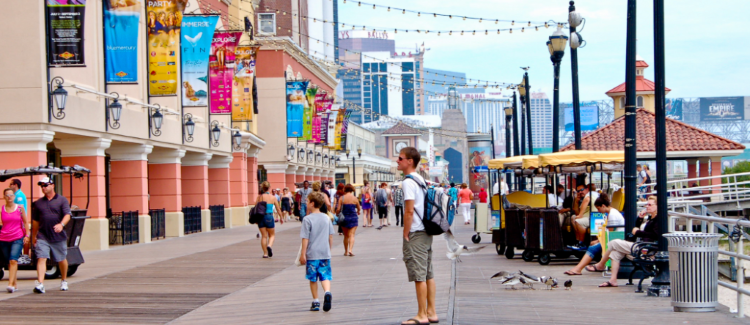 30. Atlantic City
Best known for it's casinos, Atlantic City is one of the top resort cities in New Jersey. 
One of the most popular hotels in Atlantic City is the Tropicana, which is complete with many great places to dine, awesome nightlife, a newly renovated casino, and "The Quarter", which is an extension of the hotel designed to recreate Old Havana right in New Jersey.
Another popular resort is Harrah's. This is where New Jersey's largest indoor pool party, The Pool After Dark, is held, with A-list celebrity hosts, DJs, and Hot 100 performers.
Check out the Borgata or Caesars, two of the most popular casinos in Atlantic City.
Aside from the great casinos, Atlantic City is also known for having an awesome boardwalk and beautiful beaches.
Check out Steel Pier, located right on the Atlantic City boardwalk, for rides, boardwalk food, and games. They even offer helicopter rides, surely one of the most unforgettable ways to see Atlantic City.
For more family-friendly fun, check out the Atlantic City Aquarium. Catch a live show, experience some really amazing fish exhibits, and get up close and personal with the Stingray Touch Tank.
Definitely stop at White House Sub Shop for a true Jersey sub. For a slice of Jersey pizza, you've got to try Tony Boloney's creative take on the original pie.
Staying in Atlantic City, but want to explore New York City as well? Check out our NYC travel guide!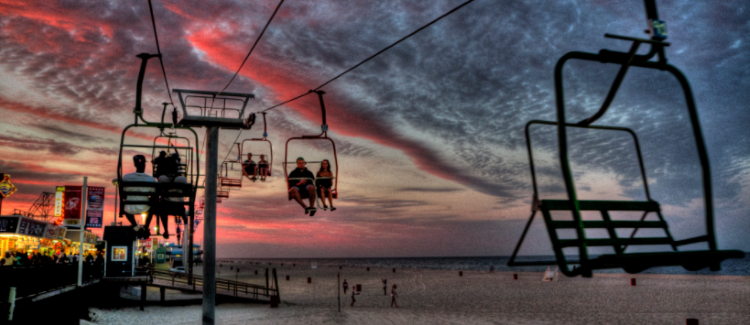 31. Seaside Heights
Made famous by MTV's hit show, Jersey Shore, Seaside Heights really is as fun as they make it seem. There's something here for every member of the family–from the kids looking to play, to the adults looking to relax, to the young crowd looking for the true Jersey Shore nightlife.
The Seaside Heights boardwalk really is one of the most iconic boardwalks in the world. It is the main attraction, bustling with crowds having a great time in the summer. Hop on a ride for some thrill, test your chance (or skill!) by stopping to play an arcade game, or indulge in one of the many boardwalk treats.
If you're looking for fun, you've got to check out Casino Pier. Get the best view in town by riding the ferris wheel, or scream your head off on the Hydrus Roller Coaster.
Casino Pier also has it's own waterpark, Breakwater Beach. Relax poolside or opt for one of the fast water slides for a wild ride.
One of the most famous arcades on the Seaside Heights boardwalk is Lucky Leo's. This arcade has been around for over 60 years and is well-known by visitors from near and far. They even offer birthday party packages!
For something sweet, we recommend two different spots on the boardwalk. Visit The Music Man's Medleys, an ice cream shop where performers come around to sing to you as you eat. Also check out the famous Van Holten's Chocolates and Sweets Shop for all kinds of baked goods, chocolates, and over 60 flavors of popcorn.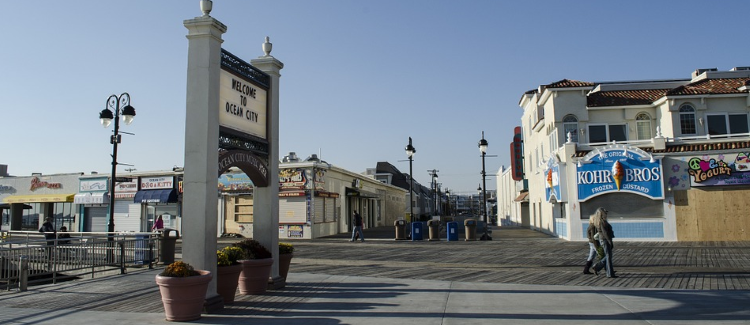 32. Ocean City
Ocean City, New Jersey offers the ultimate family beach getaway! There is an attraction in Ocean City for every member of the family to love.
On their famous boardwalk, you'll find some of the Jersey Shore's most loved hotels, restaurants, games, and rides.
Ocean City's oldest amusement park, Playland's Castaway Cove has been around for over 55 years and has dozens of rides. If you're looking for a thrill, definitely try the High Seas Log Flume and Double Shot ride.
Another fun amusement area on the boardwalk is Gillian's Wonderland Pier. Here, you'll find lots of great rides, including some that are indoors. The indoor rides even stay open during the winter!
To cool off in the summer sun, visit Ocean City's famous waterpark, OC Waterpark.
If you're looking for a traditional Jersey boardwalk slice of pizza, we recommend trying Manco & Manco, which has won several awards for their great pizza. Also, an Ocean City must-try is Brown's Restaurant, a breakfast/lunch diner. Try one of their "almost-famous" homemade donuts, some of the best and most popular in all of New Jersey. The lines get long!
Visit Ocean City's first brewery, Backshore Brewing Co. They craft their beer in small batches, making for a menu that changes often but is always top notch!
Finally, one last location that you won't want to miss in Ocean City is the Discovery Seashell Museum. Truly a learning experience, the museum has over 1000 species of shells from all over the world. All of them are identified and tagged, making them lots of fun to look through.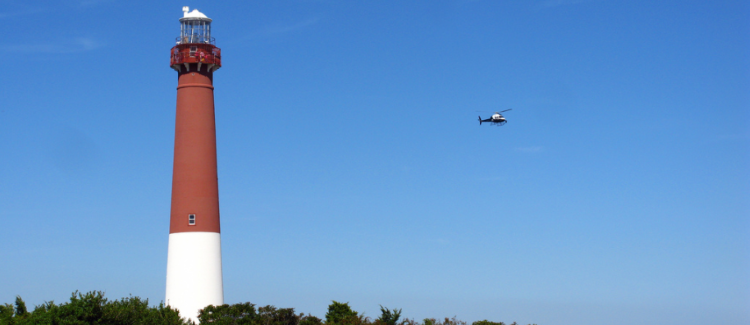 33. Barnegat Light
Barnegat Light is one of the six municipalities that make up Long Beach Island and it definitely deserved it's own spot on our list as one of the NJ sights that you do not want to miss!
The main reason for visiting Barnegat Light is "Old Barney", the star of the show! The Barnegat Lighthouse is surely one of New Jersey's most iconic lighthouses, if not, the most iconic. The lighthouse's main purpose was to alert ships travelling to and from New York of the shoreline, currents, and sandbars. It stands in a 32 acre park, Barnegat Lighthouse State Park, and is open for visitors! For just a $1 per person fee during the summer, you will be able to climb the 217 stairs to the top of the lighthouse. It's worth the climb, as the top provides amazing views of the ocean, the Barnegat Bay, and the rest of Long Beach Island.
A small, but very fun and informational museum exists just a few blocks away from the lighthouse. An old schoolhouse that is over 100 years old, the restored Barnegat Light Historical Society and Museum is worth the visit.
Buy some adorable souvenirs after visiting the lighthouse at Viking Village. The village is located right next to the docked fishing boats. Stop by the seafood store and get the tuna–always just fresh off the fishing boat!

South Jersey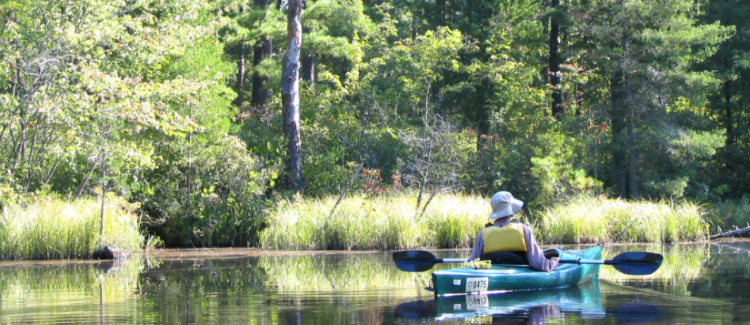 34. Wharton State Forest
Wharton State Forest in the Pinelands of New Jersey is the largest state forest in the Garden State and the best camping spot in South Jersey.
Wharton State Forest is known for its canoeing, hiking, mountain biking, and the wildlife that can be seen in the area including ospreys, herons, and even bald eagles. Camping is open from April to mid-December and the sites have outhouses, potable water, fire rings, and picnic tables as well as unique camping in the sandy soil of the Pine Barrens.
The home of Batsto Village, a former iron and glassmaking center in NJ, the area shows a glimpse into the historic past of South Jersey and what was needed for a community to survive at the time. You can see an old-fashioned ice house, which was necessary to preserve food, a sawmill to process lumber, post office, general store, and even church. They hold regular events, including star watches, monthly hikes, glass and bottle shows, and seasonal festivals.
For summer fun, Lake Atsion is a man-made lake in the area, great for swimming and a sight to see due to its dark-reddish brown color as the area is rich in bog iron.
Hikes should include a visit to Apple Pie Hill, the highest point in the Pine Barrens, where you can climb up the fire tower for a panoramic view of the forest.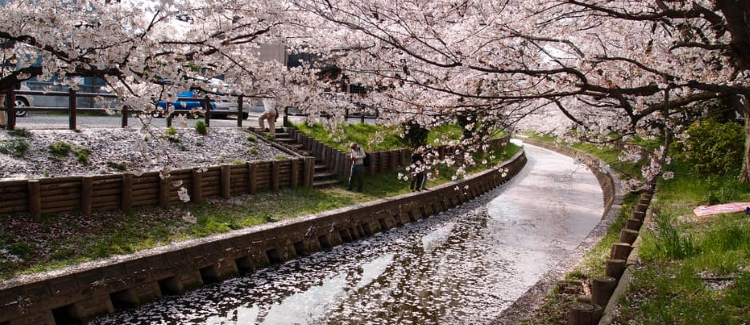 35. Cherry Hill
Cherry Hill, located in Camden County and just a few miles from Philadelphia, is the next spot on our list.
It is best known for Chapel Avenue, a street that is lined on both sides with cherry blossom trees. As most know, the beauty of the cherry blossom tree is short lived. Visit Cherry Hill in the beginning of spring to see these trees in full blossom.
If you're looking to get some shopping done, definitely check out the Cherry Hill Mall. It is considered to be the best shopping mall in all of South Jersey!
Check out the Garden State Discovery Museum for some hands-on, educational fun for the kids. This is the ideal place for a child's imagination to soar, and they will be asking to come back every weekend.
For the adults in the family, Cherry Hill has some amazing breweries to check out. Visit the well-known Flying Fish Brewery and take a tour through their tasting room. Also, visit the Forgotten Boardwalk Brewing Co. to taste some craft beer, learn the process used to make it, and tell tales about what inspired each brew.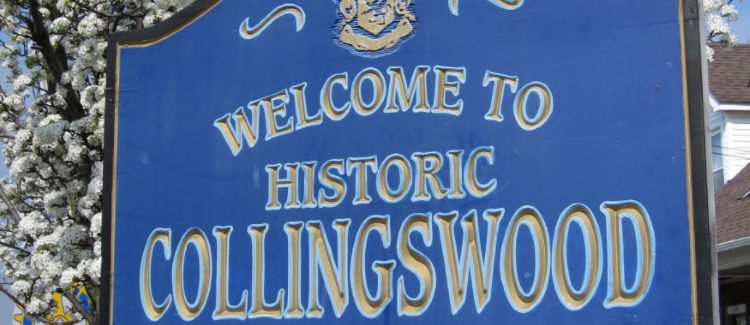 36. Collingswood
The historic borough of Collingswood, located just a few miles away from the heart of Philadelphia, is a prime NJ destination for entertainment, events, and arts. The town is known as "The Festival Capital of South Jersey".  They are known for having many festivals on the iconic Haddon Ave., some of these being monthly occurrences!
The Collingswood Community Theater plays a huge role in the arts aspect of the town. They put on 4 to 5 shows each year, each of which is performed for over 400 audience members.
The community is dedicated to providing residents and visitors alike with lots of fun events and festivals.
On the first Thursday of each month, a Jazz Series is performed at the Collingswood Community Center.
On the second Saturday of each month, the people of Collingswood celebrate what is called "Second Saturday". Haddon Ave. is decorated with art and live music, and shop and restaurant owners help to promote the arts. It is truly a wonderful cultural experience!
We recommend stopping at the Devil's Creek Brewery, which has about fifteen handcrafted seasonal brews at a time to choose from.
The Pop Shop cafe and creamery is one of the most popular spots in Collingswood. We recommend trying the S'More French Toast or the Waffle Sundae!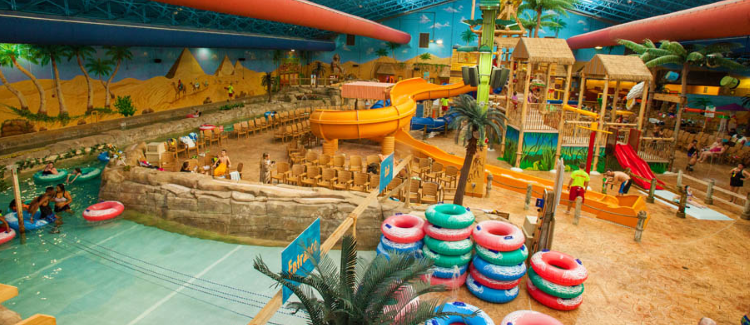 37. Clementon/West Berlin
While it may not seem entirely fair to lump these two NJ towns into one spot on our list, we decided to do so because they are so close to each other and offer so much amusement park fun in one area!
Clementon, New Jersey is home to Clementon Park and Splash World, which is Delaware Valley's only combination theme and water park. The park has been around for over 110 years, with 19 thrill rides and a full-scale water park. It has been renovated multiple times over the past 10 years, which means there are new rides for everyone to enjoy!
West Berlin is home to New Jersey's indoor and outdoor combination water park, Sahara Sam's, where it is always 84 degrees and sunny. Here, you'll find New Jersey's only indoor surfing simulator, The Flow Rider, as well as an awesome adventure playland, Tim-Buk-Tu, and much more.
Also in West Berlin is Diggerland, a construction-themed amusement park. Your kids can learn to operate a real digger, along with other construction vehicles. The fun doesn't stop for the little ones, as they can ride on the family-friendly Excavator Express or the construction themed merry-go-round, the Dig-A-Round.
If you're in the area, be sure to stop at Giambri's Quality Sweets in Clementon, a family-owned and award-winning premium candy company, for a sweet treat!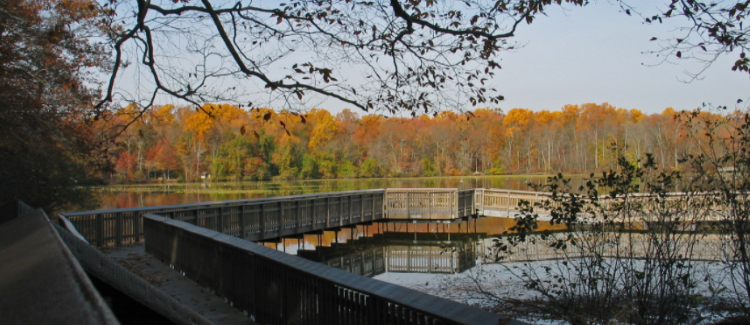 38. Mt Holly
Mount Holly is a township in Burlington County that is bursting with cultural and natural beauty.
This is the ideal destination for those who enjoy parks. Check out the historic Iron Works Park or Creek Island Park, which has lots of gorgeous creeks and hiking trails.
A popular attraction in Mt Holly is the Burlington County Prison Museum. This is inside of the old Burlington County Prison, which was active for 154 years. Learn about it's extremely unique and effective design, which was done by America's first native-born architect.
Be sure to check out Mt Holly's well-known brewery, Village Idiot Brewing Company. They usually have about 15 craft beers on tap, with a menu that is always changing. Another popular brewery in Mt Holly is Spellbound Brewing, where you can take a tour and taste some of their newest brews.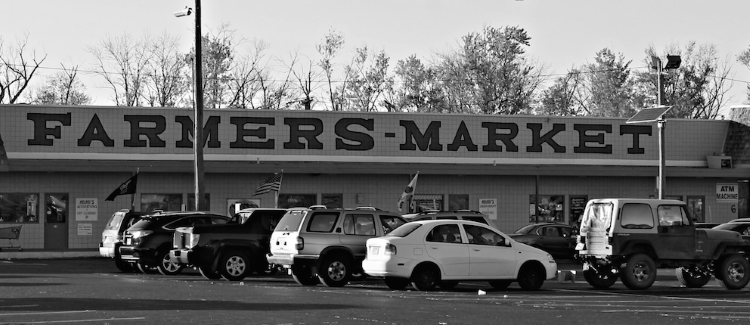 39. Columbus Farmers Market
The Columbus Farmers Market is the oldest and largest flea market in the Delaware Valley. It is a must-see destination for people from near and far!
Whether you love flea markets or have never been to one in your life, you are sure to be amazed at just how extensive the Columbus Farmers Market really is.
Find thousands of outdoor flea market items, and thousands more finds inside. The flea market has over 65 inside retail stores.
The Columbus Farmers Market is made up of different sections: indoor stores, outdoor flea market, produce row, flower row, and the indoor Amish market.
The newest additions to the market are: mowers, utility vehicles, John Deere tractors, and more at Central Jersey Equipment, antique and collectible shops at the Columbus Antiques Mall, all kinds of discounted goods at Goodwill, and indoor/outdoor furniture at American Sheds.
We highly recommend checking out the Dutch Country Kitchen and Dutch Pretzel in the Amish Market…sweets that you will never beat anywhere else!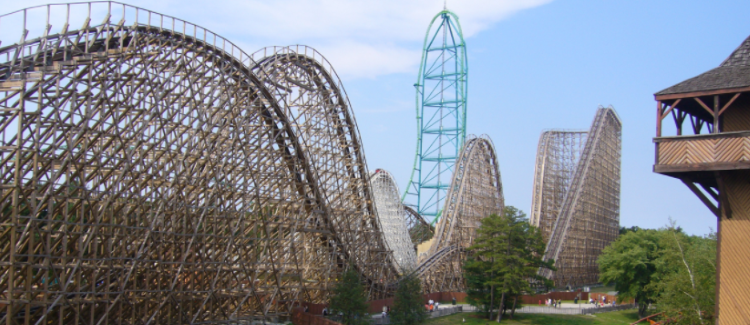 40. Jackson
Jackson, NJ is one of the most exciting destinations in New Jersey because it is home to the best theme park in New Jersey, and second largest in the world!
Home to the tallest roller coaster in North America, Kingda Ka, Six Flags Great Adventure is perfect for both adrenaline junkies and younger kids alike. It has amazingly thrilling coasters like Nitro, Bizzaro, and Green Lantern and more family friendly rides like the Saw Mill Log Flume, Congo Rapids, and the Buccaneer. A lot of the rides are named after favorite superheroes and villains like Batman, the Joker, and The Dark Knight, while the younger attractions feature all your favorite character from Toon Town.
Six Flags also offers holiday events, concerts, and their own Safari Off Road Adventure, where you can take a jeep through the outback and see over 1,200 exotic animals, including rhinos, bears, and elephants. Be sure to stop by to feed the giraffes for a once in a lifetime opportunity!
In the high heat of New Jersey summer, Six Flags Hurricane Harbor is the coolest destination, featuring amazing wave pools, slides, raft rides, and water play areas. For older kids, the Cannonball, Wahini, and Jurahnimo Falls feature a 75-foot drop and the Big Bambu and Reef Runner feature an incredible six-story drop.
Waiting for rides and screaming your head off can be exhausting, so make sure to stop by the cash-only, local favorite Village Donut Shop, only a few miles from the park. They offer donuts, delicious breakfast sandwiches, but are closed by 11am so head by early. After your long day there is a no better place to eat than Brooklyn Square Pizza, winner of NJ's best pizzeria showdown in 2017, and be sure to stop by Farley's Homemade Ice Cream for dessert.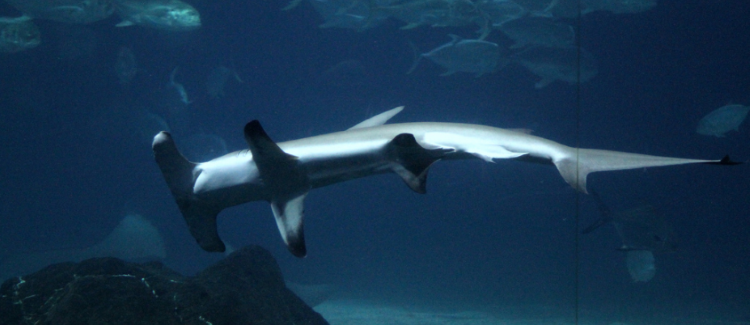 41. Camden
Camden, right across the Delaware from Philadelphia, was an industrial hub for New Jersey and currently home to a lot of top-notch waterfront attractions.
Located right on the Waterfront, Adventure Aquarium, is one of the most unique aquariums on the in the United States, home to the largest shark collection on the East Coast, and the only aquarium in the world to feature hippos. With ever changing exhibits it houses over 8,500 aquatic species, from green sea turtles to little blue penguins, in two million gallons of water. The aquarium features a 3D theater, a hands-on Kidzone, and the one of a kind Shark Bridge which allows you to walk inches above these magnificent creatures.
The Camden Children's Gardens, also located on the Waterfront, features a carousel, train ride, and many interactive gardens to get kids more involved in nature, including a Storybook garden, and a Cityscapes garden. It makes a good afternoon trip in the warmer months and a nice place to visit after the aquarium.
In the Delaware River, the Battleship New Jersey, a World War II Navy ship that is open for tours and offers a Show Line, gift shop, and even a 4D Flight Simulator! For any history buff or boat fanatic this is where to go.
Lastly, Camden county's Cooper River Park, which runs through a few towns, is the one of the best outdoor spaces in South Jersey. This massive, 346-acre park, features bike paths, volley ball courts, a boathouse, sculpture garden, paddle boat and kayak rentals, and amazing views of the Philadelphia skyline.

Northwest NJ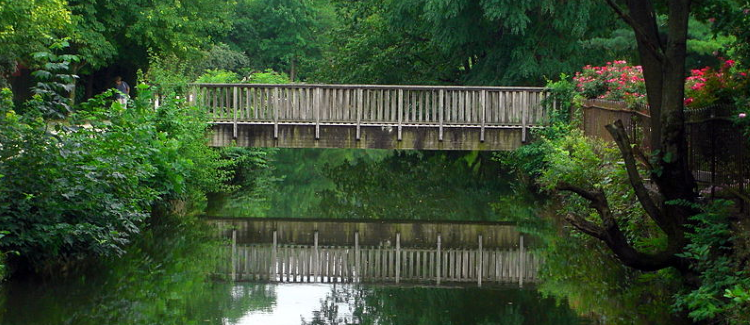 42. Lambertville
Lambertville, located right across the river from New Hope, PA, is a small but historic town known for their antiques, art galleries, and inns.
Lambertville, with its location on the banks of the Delaware River, has many views of nature. One can both bike or walk over the Delaware River to New Hope on the bridge or view the scenic which is a short walk from the parking lot to picnic tables, easy for children any age.
One of the most popular family attractions is the Howell Living History Farm which has great fall events for the whole family, including hayrides, corn mazes, and cider making. They offer an unparalleled opportunity to take your family back in time to 1900 and witness traditional harvesting and farming techniques and even help in the collection of crops.
Another interesting place for families and those who like to find hidden gems is the Golden Nugget Antique Flea Market open Wednesday, Saturday, and Sunday. With over 20 permanent shops, two restaurants, and tables lining the outside it is perfect for parents who like to share their love of antiques with their kids.
For restaurant options, The Lambertville Station Restaurant and Inn, located in a renovated train station on the Delaware River, provides a quality, fresh menu with scenic outdoor and indoor dining for a special meal out in addition to a gorgeous, upscale inn.
For standard American fare sure to please the whole family check out Sneddon's Luncheonette on Bridge St. open for breakfast and lunch with classic homestyle dishes, in a traditional, no frills environment.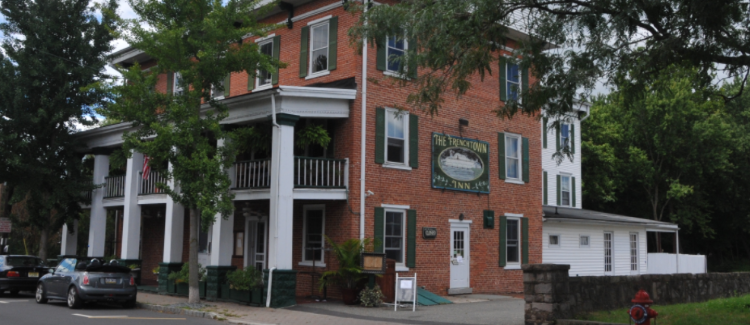 43. Frenchtown
Frenchtown is a small, historic town on located on the banks of the Delaware River in Hunterdon County. This town is less than two miles in area but has a great downtown and some very fun things to do!
As a town on the banks of the Delaware, it's a good place to pick up the upper portion of the D&R State Park. For those who are looking to explore the trail and area Cycle Corner is a local shop where you can rent bikes. Just make sure you check their schedule before heading there as the owners have their own cycling days.
One of our favorite summer activities is going to Delaware River Tubing where one can rent tubes, kayaks, canoes or rafts or go on an educational jetboat tour! All rentals include a free BBQ meal at the Famous River Hot Dog Man, located on the banks, which I dare say is our favorite part. It breaks up a long summer day with their famous hot dogs, hamburgers, veggie burgers, and frozen candy bars.
The downtown has incredible Victorian architecture and adorable shops plus hip restaurants. Some of the cutest cafes in restaurant include Pulp Vegetarian Cafe and Juice Bar which serves breakfast and lunch and has great gluten free and vegan options. The Bridge Café in Frenchtown offers incredible Croque Madames, and classic burgers, chicken salad, and fish sandwiches. Lovin' Oven is a farm to table restaurant serving breakfast, lunch, and dinner in Frenchtown with an extensive menu that would please anyone in the family! Just check on the hours for these restaurants as some change daily.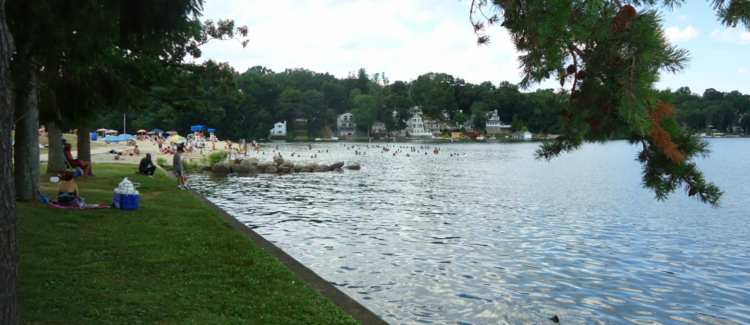 44. Lake Hopatcong
Lake Hoptacong is New Jersey's largest freshwater lake at four square miles and is a big summertime destination for people in North Jersey. With over 50 miles of shore, there are so many activities to not just do in the water, but outside of the water as well.
In the summer the Mahlon Dickerson Reservation is a perfect spot for camping, hiking, fishing, and bike riding and in the winter they offer cross-country skiing and snowshoeing. They also offer have a radio-controlled car track, a field archery course, and model boat racing. With over 20 miles of trails it is a very nice weekend camping spot or day trip in northern NJ.
In high summer, Fly High Watersports offers use of four adrenaline fueling activities according to level. The goal is to use Hydroflight technology to get you as high off the water as you can in a safe environment. They offer flyboards, jetblades, jetpacks, and hoverboards. It must be seen to believe so check out the photos that they have from their sessions.
Lake Hopatcong Cruises holds Signature Lunch and Dinner Cruises like a murder mystery cruise, star-gazing cruise, and NFL Sunday cruise and specialty cruises for holidays. The Miss Lotta is also available for private events and with the great dining room, buffet, and ability to accommodate up for 45 guests, it is a very unique experience on Lake Hopatcong.
For those who would prefer to rent their own boats, Bridge Marina offers luxury pontoon boats that all include free gas, instruction, and all safety equipment for an easy renting experience.
Castle Cove Mini-Golf and Arcade has classic arcade games, air hockey, skee ball, and 18-hole miniature golf all at amazing prices. For mini golf with a nostalgic Hopatcong in mind, Lake Hopatcong Golf Club is the place to be for lake views and a handicapped accessible tiered course.
For the best breakfast and burgers on the lake, as well as darts, pool, and karaoke, Mason Street Pub & Marina is very popular and family friendly option, open year-round!
One of the towns that Lake Hopatcong is accessible from is Byram Township.
Byram Township is also known as the New Jersey "Township of Lakes", and made it onto our list of Top 50 New Jersey Destinations for it's beautiful views and sightseeing opportunities.
For hikers, Allamuchy Mountain State Park has some really amazing trails that should not be missed. On Allamuchy Mountain, Deer Park offers a great hike that is just over 6 miles around the gorgeous Deer Park Pond.
Waterloo Village provides visitors with sightseeing and a historic background. It is a 19th century canal that has been restored, along with the historic village that surrounds it.
Byram Township is also home to one of the most unique theme parks in all of New Jersey, Wild West City. This theme park is a recreation of life in the 1880s in Dodge City, Kansas. Here, you can enjoy live shows, pony rides, exhibits, and much more. Wild West City provides fun for every member of the family.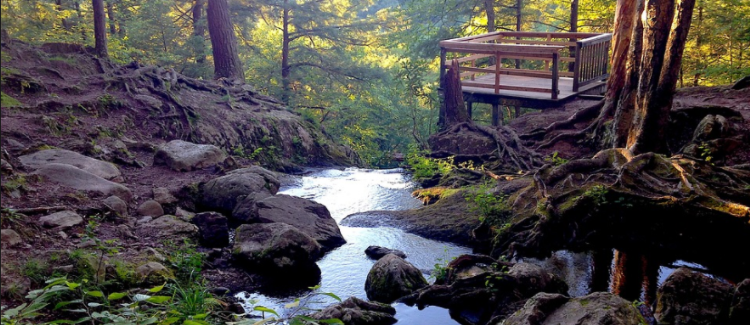 46. Delaware Water Gap
If you're looking for nature, beauty, and adventure, the Delaware Water Gap National Recreation Area is the place to see.
The Delaware River runs between New Jersey and Pennsylvania. The Water Gap is the point where the river cuts through the Appalachian Mountains. The water here is approximately is 1,000 feet deep, and the surrounding land on both the east and west sides of the river are beautiful sights to see.
Whether you're into hiking, rafting, swimming, fishing, rock climbing, there's something for you to enjoy at the Delaware Water Gap.
Hike Mount Tammany for some amazing views of the Delaware Water Gap, as well as Mount Minsi across the way in Pennsylvania. The trail can be quite strenuous, but is totally worth it.
Arguably the most beautiful waterfall in New Jersey is located in Buttermilk Falls State Park. The falls are made by the water from Buttermilk Creek flowing down the valley towards the Cayuga Lake.
A state forest in the Delaware Water Gap National Recreation Area is the Worthington State Forest. It is perfect for hikers, campers, canoeing, and kayaks. Hikers will be happy to learn that the park has over twenty miles of hiking trails, including seven miles of the Appalachian Trail.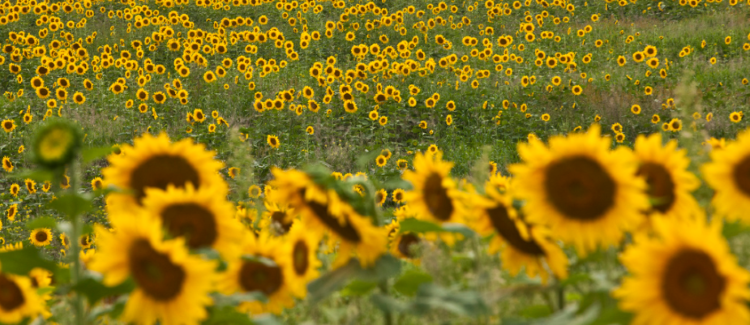 47. Sandyston Township
Sandyston Township is one of the smallest towns on our list but also one of the most unique. It represents one of the more rural areas of New Jersey on our list, so can show a lot of the natural beauty of the Garden State.
The number one place to go in Sandyston Township is the Sussex County Sunflower Maze at Liberty Farm. Open from only mid-August to mid-September, this may be the biggest field of sunflowers in NJ! It is a perfect place to take pictures and to enjoy nature.
One of the most unusual places in all of New Jersey is the Luna Parc House nestled in Sandyston. It is a private home and studio open twice a year to the public. This museum-like home is covered in art, strange objects, and all things fantastical. It resembles an adult interpretation of Alice in Wonderland that you must see to believe. It is truly the most outrageous site in all the Garden State and a must see.
To see the nature this town has to offer, Stokes State Forest and the Tillman Ravine are the best places to go. You can hike up the Sunrise Mountain and see both the farmlands of NJ to the east, and the mountains of the Appalachian Trail to the west. For less experience hikers, Tillman Ravine has a short and easy trail to see the ravine itself, a great option for younger kids.
For classic, American eats, the Hainesville General Store is perfect spot. Open daily to 6pm, this general store has been in operation since 1883 and a full breakfast and lunch menu, but is known for its pies and cakes, made from scratch. Their baked goods won first in the 2016 and 2017 New Jersey State Fair so getting your fork into one of their apple pies or cheesecakes is a must.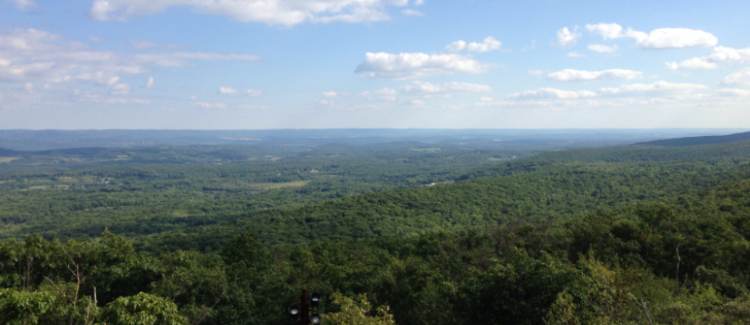 48. High Point State Park
While High Point State Park is not a town itself, it is so large that it encompasses many towns in Sussex County, NJ, and is a breathtaking park in Northwestern NJ, making it the biggest State Park featured on this list.
The park is over 15,000 acres and is named because it is the highest point in New Jersey at over 1,800 feet above sea level!
In the winter it offers cross country skiing and in the summer Lake Marcia is a great spot for swimming. Boats can be launched on the Steeny Kill Lake and the High Point Observation deck is a prime spot to take photos.
It makes a great day trip or camping spot and the Monument Trail is an incredible way to see High Point obelisk. On the Appalachian Trail, this park has something for everyone and has the most beautiful views in New Jersey.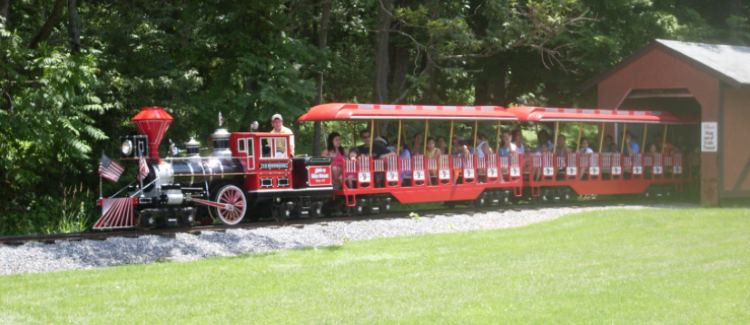 49. Hope
Hope is another very small town on our list, but it has some incredible attractions that you cannot find anywhere else in NJ, making it one of the top 50 destinations in NJ.
For lovers of the outdoors, Jenny Jump State Forest is the best camping and hiking spot, and one of the best in New Jersey. There are eleven miles of hiking trails and for those who like urban legends, Ghost Lake and the Fairy Hole are places to explore. In any case it is an amazing place to visit near the Delaware Water Gap.
The United Astronomy Clubs of New Jersey Observatory, located within Jenny Jump, holds free public programs Saturdays from April to November and is followed by stargazing on the observatory's telescopes. Jenny Jump is a particularly good place to see the night sky due to its lack of light pollution and is one of only three dark-sky sites in NJ. The Observatory currently houses seven telescopes making it a dream for those interested in astronomy.
The Land of Make Believe is an amusement park in Hope that makes a perfect day trip. Open from May to September this park has over 30 rides, including classic rides like a carousel, arcade games, and a Tilt-a-Whirl, to Middle Earth Theater, where children can act in a show, and thrilling water rides like Pirate's Plunge and the Black Hole, perfect for older kids. Most rides are designed for kids under 8, but there are rides for kids of all ages.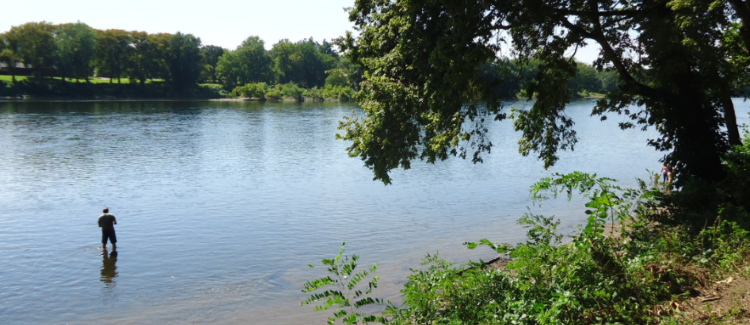 50. Washington Crossing State Park
Washington Crossing State Park is not only a beautiful state park with many sights to see, but also a historic New Jersey landmark. It is located in Mercer County, primarily in Hopewell Township.
Enjoy a day exploring American history spread out over more than 3,500 acres. This is the iconic place where George Washington crossed the Delaware River overnight with his troops in December of 1776 to make an attack on Trenton during the American Revolutionary War.
Visit the preserved Johnson Ferry House that is still standing in Washington Crossing State Park, which was used by Washington and his troops during the midnight crossing of the Delaware River in 1776.
Across the river, in Pennsylvania, is the Washington Crossing Historic Park.
---
Looking for more fun in New Jersey? Visit FunNewJersey.com for all fun things to do!
Don't let the rain get you down. Check out our complete list of 182 rainy day activities.
Staying near New York City? Our guide to getting from New Jersey to New York will help you figure out train schedules.
[box icon="https://secure.gravatar.com/avatar/8ef78b217d7a98d009b4b5e6a4d1b352?s=80&d=mm&r=g"]
Summer Daidone
Summer Daidone is a college student interested in writing and travelling. She has been part of the FunNewJersey.com team for over five years. In her free time, she loves trying new restaurants, visiting new cities, and spending time with her friends.[/box]
FAQs
What's the number one attraction in New Jersey?
Jersey City is the number one place to visit in New Jersey. It has a large population and a thriving community due to its proximity to New York City. There is a lively downtown area, easy and clean public transportation that includes routes to New York City. Not to mention, you get incredible views of Manhattan as well as being in close proximity to Liberty Science Center.
Jersey City also has an amazing food scene. The Paulus Hook neighborhood has plenty of interesting restaurants to try. We love Taqueria Downtown, Dolma, and Brownstone Diner & Pancake Factory.
If you want those picture-perfect Instagram photos, there's no better place to go than Jersey City for that amazing Manhattan skyline in the background. Check out Paulus Hook, Exchange Place, and Newport for some amazing views.
You can also go to Liberty State Park to get some outdoor exercise with plenty of walking and biking trails to choose from. You'll be able to see lower Manhattan as well as Lady Liberty herself from this park.
You can also take a ferry from Liberty State Park to Ellis Island. Ellis Island offers kayaking tours as well as history tours so you can learn more about our nation's great history of immigration.
Liberty State Park also houses the CRRNJ Train Terminal. This terminal is also called the Liverty Science Center. It is an interactive museum that dedicates itself to STEM research and education. Once the new planetarium opens, it will be the largest in the Western Hemisphere.
If you are the type of traveler that just likes to walk around and get lost, you can do that in downtown on Grove Street. There are plenty of shops, restaurants, and bars that will keep you occupied for hours. Make sure to visit the barcade, as well.
Before you leave Jersey City, make sure to grab a Krispy Kreme doughnut and watch how they get made.
Where should I go this weekend in NJ?
Hoboken is one of the best places that you can go this weekend in New Jersey. It is just south of Jersey City and has a very accessible downtown area that will be plenty of fun for you to visit this weekend.
Hoboken has plenty of places to grab some food during the day such as the original location of Carlo's Bakery. Carlo's Bakery is the shop featured on Cake Boss. You can also visit the Old German Bakery, as well. Better, yet, you can keep visiting these sweet shops all night long.
Why are they open all night long? Well, that is because Hoboken has some of the best nightlife in New Jersey. If you like to have a night out on the town, Hoboken is absolutely the place that you should visit this weekend.
The Pilsneur Haus & Biergarten is one of our favorite places to visit when we want an ice cold draft. Hungry? You can also grab a German pretzel and a brat as well. We also love to visit Cork City Pub for some amazing beers.
The next morning, we love stopping by Anthony David's for the best brunch you've ever had. They are famous for their eggs benedicts. They have plenty of different variations to choose from, such as their crab cake benedict. You can also get a bourbon-glazed donut to go if you can't manage another bite.
If you want to grab some great photos to remember your amazing weekend in Hoboken, you can go to the Hudson River Waterfront Walkway which features some gorgeous views of New York City. While you're there, you can rent a bike and explore some of the bike trails.
Hoboken isn't just for single young people, however. There is also plenty of fun for the whole family there. You can go to the Puzzle Out Escape Room, the Hoboken Fire Department Museum, or even check out a performance at the DeBaun Performing Arts Center.
What is the best city in New Jersey?
While we love all of New Jersey, one of our favorite cities is Newark. Newark is so much more than an airport. In fact, it is the most populated city in all of New Jersey.
Newark has a very diverse population, which has led it to have plenty of diverse cultural attractions to take part in. For instance, there are amazing museums such as The Newark Museum, which is the largest Museum in New Jersey. It has one of the best Tibetan art galleries in the country and houses a huge collection of art from all around the Americas. It also has a Buddhist altar that was consecrated by the Dalai Lama, and plenty of interactive galleries to keep the kids entertained.
Newark's diversity has also led it to have a thriving performing arts community. You can catch a show by the New Jersey Symphony Orchestra at the New Jersey Performing arts center. Or you can see if there are any plays, musicals, ballets, and more to see while you are there. Many of their events are even free!
We also love that there are plenty of things to do outside in Newark. For instance, you can take the family to Military Park, which houses an outdoor movie screen, carousel, playground, garden, and more. There are also plenty of activities going on, especially on the weekends. Expect to see a farmer's market, yoga, live music, and more, particularly in the warmer months.
Branch Brook Park is another place you should stop during your time in Newark. It features plenty of cherry trees, lakes, ponds, and fountains. If you crave a picturesque stroll, this is the place to go.
With all this activity, you're going to want to get some good food. We love Hobby's Delicatessen. This Jewish-style deli is famous for its amazing Reubens. Dinosaur's barbeque is also an amazing find for great ribs and pulled pork. For dessert, try Nasto's Italian desserts.
Where should I go in the winter in NJ?
Princeton is one of the most beautiful places to visit in New Jersey during the winter. The gorgeous Ivy-League campus is beautiful in the snow or even with the winter trees. We also love that there is plenty of cultural indoor events to take part in. Winters can be very brutal in New Jersey, so it is important to have plenty of indoor options. The McCarter Theatre always has a legendary winter lineup, so that is a must-stop destination during your wintertime trip to Princeton.
What can you do in New Jersey for free?
The Wallace House in Somerville is one of New Jersey's best free attractions. It was the headquarters for George Washington during the Revolutionary War. The BAPS Shri Swaminarayan Mandir in Robbinsville is the largest Hindu temple in the world, and it is free for visitors to come and see. The Cape May Zoo is also an excellent free zoo that is fun for the whole family.
What is NJ known for?
New Jersey is known for its cities such as Jersey City and Newark that are close to New York City and have started growing and thriving on their own accord. It is also known for its many amazing parks, gardens, and outdoor activities available throughout the state. It has a thriving beach culture as well as many casinos for those who like to have a bit of fun. New Jersey houses one of the best universities in the country, Princeton. It is also home to the Joe Kubert School of Comic Book Design. There are plenty of museums, theatres, and galleries to visit. Last but not least, New Jersey is known for the amazing pizza you can get there.