The Definitive Guide To Wine Tasting In Nj
Posted on January 16, 2023
By

Danielle Ternyila

1107 Views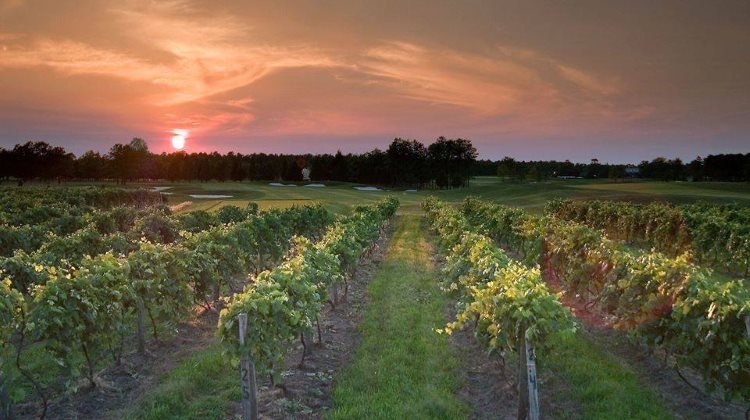 Image: Renault Winery in Egg Harbor City, NJ
The Ultimate Winery Tour Guide to Wine Tasting in NJ
The Garden State is known for fresh foods, but there's one fruit that comes before all the rest: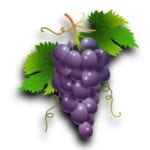 Grapes!
But why are they so important?
Because they make amazing award-winning Jersey wines!
According to NY Times writer and wine enthusiast Adam Davidson, NJ is on its way to becoming the Napa Valley of the East Coast.
In blind wine taste-testings of NJ and French wines, New Jersey wines ranked high.
New Jersey is home to over 50 vineyards! That's something to be Jersey Proud of!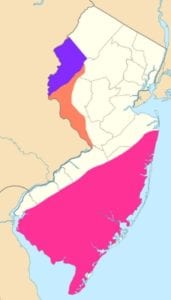 These are spaced out across the three federally-recognized growing areas.
These regions are known as American Viticultural Areas:
– Warren Hills AVA (purple)
– Central Delaware Valley AVA (orange)
– Outer Coastal Plain AVA (pink)
Taste the difference between these three distinct grape-growing regions in the Garden State.
You know you want to visit the best winery in NJ.
But which one is that? Well, there is only one way to find out:
Try them all!
We could all use an excuse to drink wine, anyway!
Visit every vineyard for a wine tasting in NJ; create NJ winery tours of your own using the resources we have created for you:
FunNewJersey.com has put together the definitive guide to wine tasting in NJ, and has even created the NJ winery map for you to follow on your travels!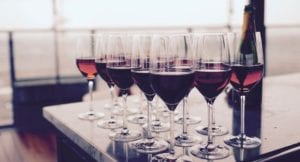 Be sure to bring home your favorite bottle from your NJ winery tour.
Whether you are spacing out your visits over a few months or plan on taking the ultimate NJ wine tour road trip, this guide will be the best travel companion you can have.
The best way to discover your favorite wine is by trying them all!
Use this as your NJ winery tour guide for wine tasting across the entire state!
Start at the North most vineyard in NJ, then move your way down to the bottom of our great state!
Or simply begin with the local wineries and create your own NJ winery tours for a few unforgettable trips around the Garden State.
We have also created an interactive NJ winery map.
You can use this as your wine guide as you tour the many wine tastings in NJ.
See what vineyards NJ has in every AVA and surrounding county.
Use our NJ winery map for all your future trips around the Garden State!
Check out every winery in NJ from north to south.
We haven't missed one vineyard in NJ, so you can found them all below by county!
North Jersey Wine Tastings:
---
Cava Winery & Vineyard – 973-823-9463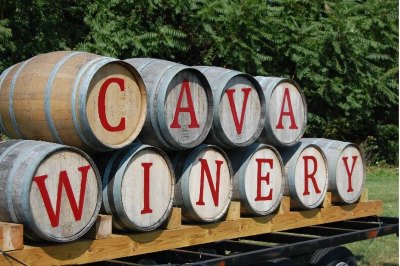 Walk-in's Welcome
3619 NJ 94
Hamburg, NJ 07419
Wine Tasting Hours:
Fri & Sun: 12-6pm
Sat: 12-8pm
See closings due to private events here.
Cava Winery offers a unique wine tasting experience in NJ. You can choose to sit indoors or outdoors, and even bring your friends and family under 21 to try thir bistro-style menu and non-alcoholic drinks! Cava Winery and Vineyard is happy to host weddings, birthday parties, rehearsal dinners, bridal showers, and much more!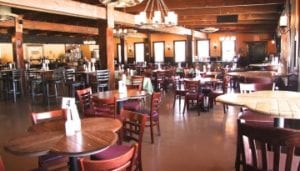 They have a wide assortment of wines made of a variety of fruits!
Try some of their unique wines:
Wine tastings are a little different here.
Choose from 7 wine flights; each has 4 unique wine samples.
You will be served at a table in the main room, indoor bar, or outdoor tent area.
---
Ventimiglia Vineyards
Another of the many vineyards NJ can proudly boost about, Ventimiglia Vineyards makes wine in small batches with high-quality grapes. Founder Gene Ventimiglia was influenced by European wine-making techniques and has been creating his own for over 30 years with his wife, family, and friends.
---
Melovino
This family run meadery in NJ has been a part of the Moutela family for generations. Sergio, meadmaker, has been making wine and beers for many years. He has won numerous awards over the years.
---
Brook Hollow Winery
Located in the heart of the Delaware Water Gap area, this wine tasting in NJ offers carefully made wines; every one has been personally fermented, aged, and bottled by the family behind the business. Find them on the NJ winery map above!
---
Four Sisters Winery
Four Sisters Winery has been offering an amazing wine tasting opportunity in NJ for over 30 years! Their award winning wines are made from the grapes grown directly on their vineyards in New Jersey.
---
Villa Milagro Vineyards – 908-995-2072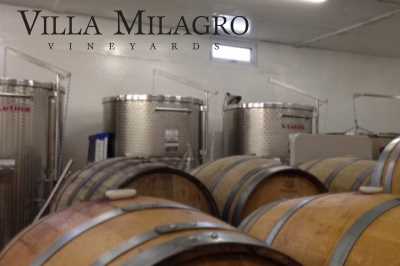 Walk-in's Welcome
33 Country Road 627
Phillipsburg, NJ 08865
Tasting Room Hours:
Sat: 11-6pm
Sun: 11-5pm
Groups are always welcome!
This winery in NJ strives to preserve mother nature in any way they can; they do not rely on chemicals to make their amazing wines. Located in the Warren Hills AVA, you can try their wines and compare to South Jersey wines to taste the difference. Married duo Steve and Audrey have turned their love for wine making into a business they can share with all of the Garden State. Be sure to check them out at one of their weekend wine tastings!
They have a variety or red and white wines that any wine enthusiast or novice can enjoy.
Visits during the week are only for purchases.
Wine tastings only happen on the weekends!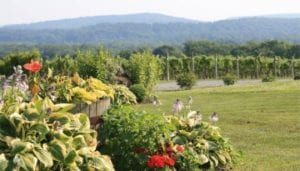 Come ready to try an amazing variety of wines.
Enjoy the breathtaking views of their vineyards.
You will not be disappointed! Take in the beautiful scenery and enjoy a relaxing weekend at Villa Milagro Vineyards.
---
Central Jersey Wine Tastings:
---
Alba Vineyard
This wine tasting venue in NJ is located in the Warren Hills AVA and the farmland dates back to the 1700's when it was a dairy farm. Add this must-see winery to your future NJ winery tours.
---
Beneduce Vineyards – 908-996-3823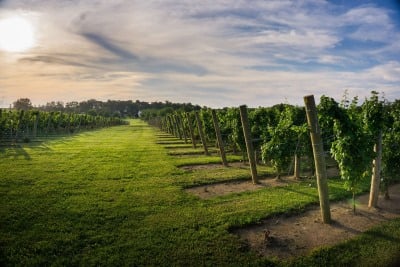 Walk-in's Welcome
1 Jeremiah Lane
Pittswtown, NJ 08867
Tasting Room Hours:
Wed, Thurs, & Sun: 12-6pm
Fri & Sat: 12-8pm
Closed Mondays and Tuesdays
This winery in NJ uses small lot production to produce the very best fruits for their wines. The vineyard manager studied grape growing techniques at Cornell University, and the Beneduce Vineyards team does everything by hand to ensure perfection. This brother-sister duo are the youngest winery owners in NJ. You can also host your private events on their beautiful 51 acre vineyard.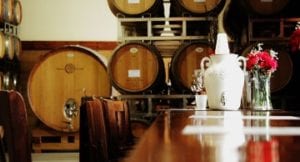 A winery in NJ where Italian tradition meets the New World.
For $5, sample some of their best wines.
For an additional $10, you can upgrade your wine tasting to a deluxe tasting: wine, cheese, and cured meat pairings.
Visit this vineyard in NJ during their live music events!
Find them on our NJ winery map above to begin planning your next NJ winery tours!
---
Mount Salem Vineyards
The farmhouse at this winery in NJ dates back to 1811. The climate and soil of their vineyards is comparable to that of popular Austria grape-growing regions. The vineyards have been around since 2004, though the land had been farmed previously for over 200 years.
---
Old York Cellars
This winery in NJ years to demonstrate New Jersey's rightful position as a major wine-making region. The winemakers here have a passion and love for wine unlike any other. This is a great wine tasting venue to add to your NJ winery tours.
---
Unionville Vineyards
The first vines on this winery in NJ were a French-American hybrid, planted in the year of 1987. They have continued to expand over the years and still today for the best wine tasting opportunities in NJ.
---
Hopewell Valley Vineyards
The finely crafted wines available for tasting in NJ uses the best of locally grown grapes. This is a vineyard NJ residents can be proud of as they demonstrate the dedication required to making the best of farmland in the Garden State.
---
Terhune Orchards
This winery was started in 1975 and has been offering delicious wine tastings in NJ since 2009. These vineyards in NJ continue to expand more and more over the years to produce the best grapes for the Terhune Orchards wine. Check them out on our NJ winery map!
---
Working Dog Winery
This wine tasting winery in NJ began in 2001 with a fun group of friends. They have continued to expand over the years, and love to see their many customers and their dogs visit for the delicious wines made by their home-grown grapes.
---
Grape Escape – 609-409-9463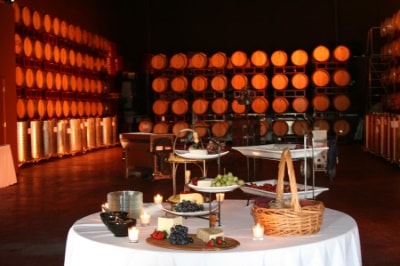 Wine-making School
12 Stults Road Suite 101
Dayton, NJ 08810
Call for reservations or facility tour.
Walk-in's welcome for wine samplings!
Enjoy samples on the house!
The Grape Escape has been run by Ed Centura and Phyllis Heller for over ten years. They have taken their love and passion for wine to create this unique wine-making opportunity in central New Jersey. Aware of how truly enjoyable the wine-making experience is, Ed and Phyllis love to show others this process by walking them through a four-session process over the course of 10 months. They also offer free samplings during the year so that you may try these amazing wines. The Grape Escape is also known for olive oils and balsamic vinegar's from the finest regions of the world.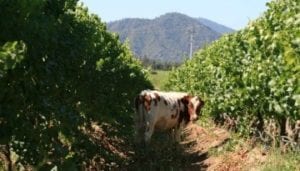 Come in to try delicious wine, olive oil, and balsamic vinegar!
Anyone is invited to come in for free samplings and a facility tour.
Book your wine-making program today!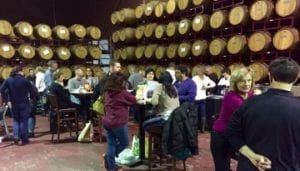 This program will span over 10 months with four 1-hour sessions.
You will be walked through the wine-making process and do it all yourself!
Come with your friends, family, and refreshments!
The Grape Escape offers many different classes, including: make your own mozzarella, melt your own gourmet chocolate, make your own gourmet ravioli, Sunday "gravy"/pasta classes, and an olive oil and balsamic vinegar class. We spent the day at The Grape Escape for a make your own mozzarella class. Check out the video below to see what it's like.
---
Cream Ridge Winery – 609-259-9797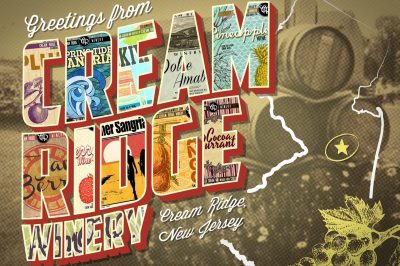 Walk-In's Welcome
145 Route 539
Cream Ridge, NJ 08514
Tasting Room Hours:
Mon – Sat: 11-6pm
Sun: 11-5pm
Tastings must being 30 min. before close!
The Cream Ridge Winery was founded in 1988 by the Amabile family. It is now managed by the Schlitzer family that strives to incorporate the practices and cultures of the Amabile family in today's wine making business. The staff at Cream Ridge Winery is committed to creating perfect wines and sharing them with the community. You can only purchase their wine at the winery itself or local farmers markets. All wines are made in small batches, aiming for quality over quantity.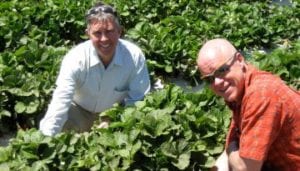 Groups of 8 or more should call ahead for reservations!
For $5 you can try up to 10 wines.
For an additional dollar, you can even keep your glass!
Larger groups will pay a different fee for wine tastings.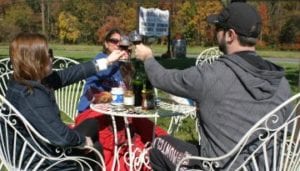 Cream Ridge Winery has 24 different wines to choose from.
Try them all in a tasting, or visit one of their events!
They always have unique events going on.
---
Faustini Wines
This NJ winery offers wine tastings of all the wines they continue to make since 2005. Power couple, Anthony and Michelle Faustini, began their winery in recognition of their incredible passion for wine and sharing such with their friends and family.
---
Four JG's Orchards & Vineyard
This winery in NJ is run by John and Janet Giunco, and their two children, John and Jill, hence the name Four JG's. They have been growing high quality fruit in Central Jersey for over 60 years, but their farms date back to the 1700's.
---
Fox Hollow Vineyards
This farmland of this winery and vineyard in NJ has been owned and operated by the Casola Family for 6 generations. One of the very few wineries in central Jersey, they have perfected some incredible wine recipes and enjoy hosting a variety of wine events at their vineyard to bring the community together.
---
Laurita Winery
This breathtaking vineyard and winery proudly hosts wine tastings and other unique events at the NJ vineyard. They only use estate-grown grapes to create their selection of wines.
---
Sky Acres Winery – 908-377-2244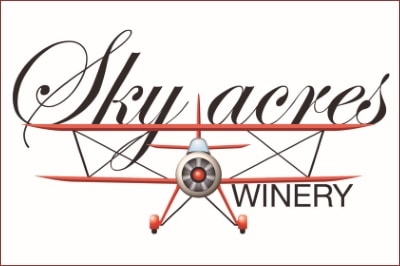 Wine Tastings by Appointment Only
1680 Black River Rd.
Far Hills, NJ 07931
Email for an appointment:
The Only Vineyard in Somerset County – Voted BEST!
NJ Winery of the Year, NYIWC 2018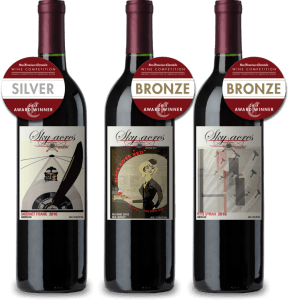 The winery and vineyard is primarily used for research into new and more sustainable ways to make wine. Better quality wine with minimal water usage and minimal environmental impact is their goal. It is a test site to evaluate their patented GOfermentor™ winemaking machine, our GObarrel™ aging system, and many other innovations. They have won several awards for their wines, including the prestigious San Francisco Chronicle 2016 awards:
SILVER Cabernet Franc 2016
BRONZE Black River Red NJ 2016
BRONZE Petite Syrah 2016
October 6th Taste Award Winning wines and Tour:
Taste the award-winning wines made by the innovative, patented, GOfermentor.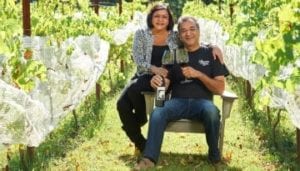 Get a behind the scenes glimpse of winemaking process using the GOfermentor.
Two demonstrations and tours of the winery at 4pm and 6pm.
Sign up required: www.skyacreswinery.com
It only costs $10.00 for this unique wine tasting experience in NJ!
---
Grape Expectations
A winemaking facility that allows you to get in on the fun with interactive wine-making classes. You can make your very own wine for a unique wine tasting in NJ! Their wines are made by grapes from California and Italian vineyards.
---
South Jersey Wine Tastings:
---
Balić Winery
Savo Balić began his lifelong dream of opening a European winery in the US in 1966. His newphew, Bojan Boskovic, moved to American in 1993 to help with his uncle's dream. This is the 3rd oldest vineyard NJ has!
---
Bellview Winery – 856-697-7172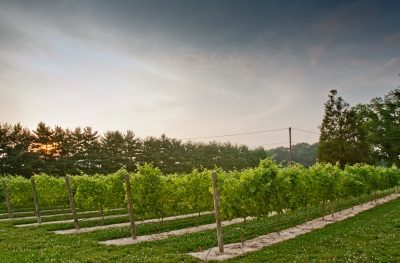 Walk-in's Welcome
150 Atlantic St.
Landisville, NJ 08326
Tasting Room Hours:
Everyday: 10am-5pm
Call for groups larger than 8.
Bellview winery was a vegetable farm for over 80 years, but in 2000, that all changed. Jim and his wife took their passion for wine and began growing grapes on the land their family has been farming on for over a century. They now have 42 acres of grape vines and are one of the very few wineries in NJ that uses only their own NJ-grown grapes. Bellview Winery also hosts many events throughout the year so that there is always an excuse to visit this beautiful NJ vineyard!
Pay per person and sample 8 different unique wines!
You will also take home a souvenir glass after your tasting.
Call ahead to make weekend reservations for a tour with the winemaker.
They have a menu of delicious food options available in their tasting room.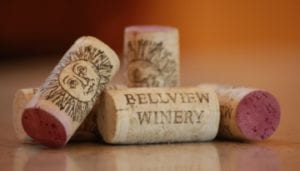 Also see the premium cigar menu!
Try the dandelion wine – the most unique wine in NJ!
This sweet wine is made from actual dandelions, a must try if you are making the trip to Bellview Winery!
---
Dimatteo Vineyards
This winery in NJ is located in the Outer Coastal Plains AVA. Their vineyards produce some of the best grapes on the East Coast.
---
Plagido's Winery
This family owned winery in NJ uses only grapes grown on their own estate. A wine tasting at this NJ winery will show you how wine-making can truly be an artistic process.
---
Renault Winery – 609-965-2111 ext. 519
Walk-in's welcome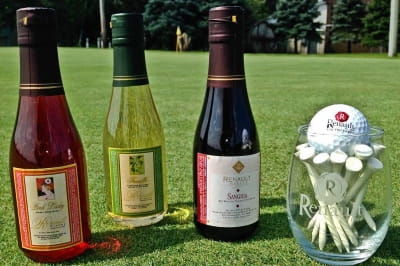 Reservations are suggested
72 North Breman Ave
Egg Harbor City, NJ 08215
Tasting Room Hours:
Mon – Fri: 12pm, 2pm, & 4pm
Sat: 11-6pm (tours leave on the hour)
Sun: 11-3pm (tours leave on the hour)
Louis Nicholas Renault fled France to the free world in 1855 to escape the insects that had destroyed many European vines. Renault Winery was founded in 1870 when he finally got his vineyard up and running, insect free. He was notoriously known on the East Coast for his award winning wines and quickly became the largest distributor of champagne in America. This famous winery was bought in 1919 by John D'Agostino whose family continued the operation. This historic winery still produces some of the finest wines, but has expanded to share its beauty with a hotel, golf course, fine dining, and the perfect venue for a wedding or another special event.
Book a private tour of this historic NJ vineyard.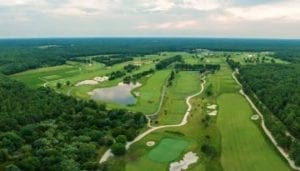 They last about 40 minutes. Individual tours cost $5 a person.
For an additional $5, you can enjoy a wine tasting after your tour.
Keep a souvenir wine glass!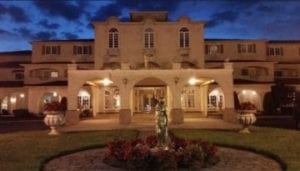 Group tours must be planned in advance.
Your group tour of Renault Winery can include a hospitality group menu, Italian family style lunch or dinner, dinner dance, or the tour and tasting only.
---
Sharrott Winery
Sharrott Winery is known for their beautiful and expansive property, as well as their amazing red and white wines. They offer table service at their wine tasting in NJ, as well as live music and entertainment.
---
Tomasello Winery
The Tomasello family has proudly produced great wines for over 80 years. This winery in NJ has been around for 3 generations, but they still strive for the same perfection since 1933 with hard work and passion.
---
White Horse Winery
This new winery in NJ only opened in 2016 but is situated on a 58 acre farm in the heart of the Outer Coastal Plain AVA.
---
Iron plow Vineyards – 732-306-9111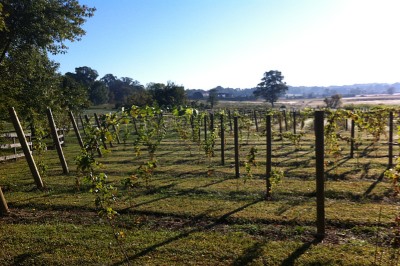 Walk-in's Welcome
150 Atlantic St.
Landisville, NJ 08326
Tasting Room Hours:
Fri: 6-10pm
Sat & Sun: 11-5pm
Call for tastings during the week.
This is a boutique farm winery in Burlington County, NJ. They use sustainable farming practices and unique attention to small batches in finding ways of bringing local produce to your glass. They are proud of their goal to support you in your efforts to Eat-Drink-Local.
The tasting room is open every weekend!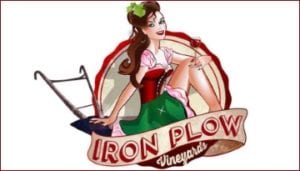 You can also visit during the week by appointment.
They sometimes open on Thursdays for walk-in tastings, so be sure to check their website!
Enjoy wines by the glass or bottle.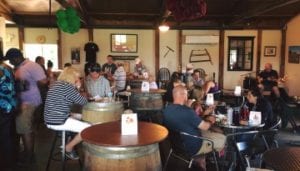 They even have live performances!
Stop by for a wine tasting in NJ with live music on Friday nights. You won't regret it!
See their events calendar to find who is playing.
---
Paradise Vineyard
This vineyard in NJ has been creating wines with decades of experience. Their grapes make for Syrah, Cabernet Sauvignon, Metlot, Malbec, Carmenere, and Chardonnay.
---
Valenzano Family Winery – 609-268-6731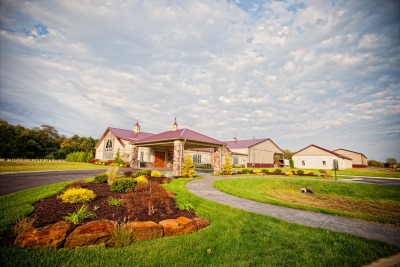 Walk-in's Welcome
1090 Route 206
Shamong, NJ 08088
Wine Tasting Hours:
Mon – Fri: 11-5pm
Sat & Sun: 11-4pm
Call for groups larger than 8.
This family-owned winery has been sharing their delicious wines with the public since 1996, but their wine-making skills have been around since the 80's. The Valenzano family is known for setting their own trends and producing high-quality, specialty wines. Every wine they make is completely custom and they aim to please every one of their customers.
Try a wine tasting to sample all their unique wines!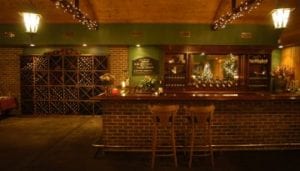 This NJ wine tasting room is open daily.
Book private tours or large-group wine tastings!
They also offer a one-of-a-kind tasting room menu from 11am – 3pm everyday.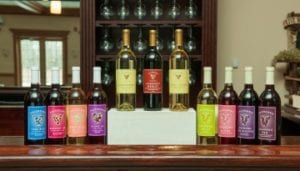 Pair your wines with some delicious appetizers and snacks!
Complimentary wine tasting with any purchase.
You can also check out their events calendar for live entertainment at this winery in NJ.
---
Amalthea Cellars
The winemakers at this NJ vineyard promise to only share the very best wines; they guarantee it will meet your expectations and consider all their customers' feedback honestly.
---
Cape May Winery & Vineyard
With over 70 acres on this vineyard, NJ is proud to share the wines from this winery and vineyard! They offer a variety of red and white wines to please every one of their customers' unique tastes.
---
G & W Winery – 609-848-0595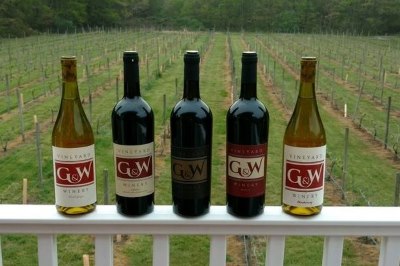 Call for more information on wine tastings!
Over a decade ago, the winery owners from G&W Winery started their own vineyard named after their daughters, Grace and Willow. They strive to make wines that embody the rich and subtle culture of Cape May. It is a small and private winery in NJ that you must try! They specialize in Chardonnay, Pinot Gris, Merlot, Cabernet Franc, and a Cab/Merlot blend. They make less than 2,000 bottles a year, so you have to be sure to visit their winery to experience this great New Jersey wine!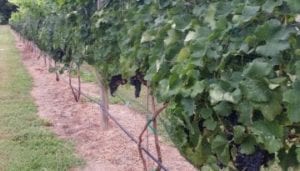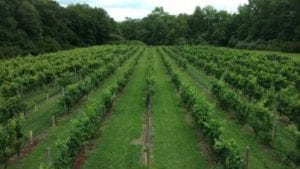 ---
Hawk Haven Vineyard & Winery – 609-846-7347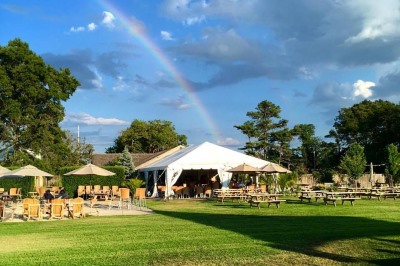 Walk-in's Welcome
600 S. Railroad Avenue
Rio Grande, NJ 08242
Wine Tasting Hours:
Daily: 11-6pm
Closed Christmas & Thanksgiving
Call for groups larger than 6.
The Hawk Haven Vineyard & Winery farm has been a part of the Wuerker family for 3 generations, but it wasn't until Tood Wuerker in 1997 that it became a vineyard. He was growing grapevines before he was even 21 and began producing quality wines due to his dedication and years of farming expertise. Todd married Kenna Sitarski in 2008, and they have since become a power couple and the roots for this award winning winery in NJ. The vineyard is also a resting ground for many migrating birds.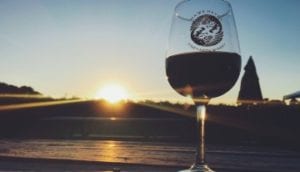 Take a winery tour for $25 per person.
Enjoy a wine tasting and cheese platter.
Tour the vineyard and learn about their unique wines.
Check out their events calendar!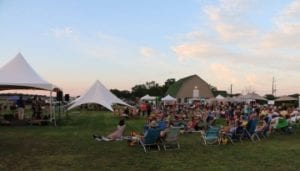 They host tons of unique events every week that are fun for the whole family, even your furry friends.
This winery in NJ is dog friendly!
Keep them leashed and cleaned up after.
---
Jessie Creek Winery
Another winery of Cape May County, this NJ vineyard produces full bodied wines with distinct flavors. Everyone at this winery in NJ enjoys making wines.
---
Natali Vineyards
Winemaker and found of this vineyard NJ loves was once a Wall Street engineer. He took his love for wine to Cape May and began his vineyards to make the best grapes; his wine tasting in NJ is sure to please all customers.
---
Turdo Vineyards
The winemaker and owner of this winery in NJ is determined to make the best of his 5 acres of grape vines. He has been making wines available at his own wine tasting venue in NJ for over ten years now.
---
Willow Creek Winery
Use our NJ winery map above to find this wine tasting in NJ. This winery in NJ works out of the Outer Coastal Plain AVA and is surrounded by the ocean and bay, creating the perfect climate and soil to grow the best NJ grapes.
---
Cedar Rose Vineyards – Opening Fall 2017
The production practices at this vineyard NJ hosts continues to evolve over the years to make the best grapes. Wines from this wine tasting in NJ at this winery promises unique characters, flavors, and differences amongst their variety of reds and whites.
---
Southwind Vineyard & Winery – 856-391-5524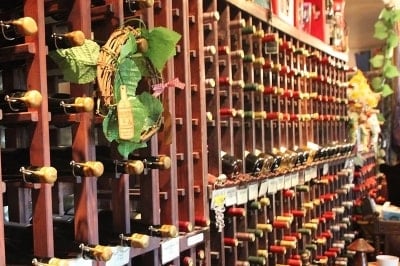 Walk-in's Welcome
385 Lebanon Road
Millville, NJ 08332
Tasting Room Hours:
Tues – Thurs & Sun: 12-6pm
Fri – Sat: 12-7:30pm
Closed Mondays
Lorre grew up loving France, and so she set out to begin her own winery to mimic the famous French styles she loved. Particularly, she specialized in Bordeaux style wines. These full bodied reds are not the only wines you can find at Southwind Vineyard and Winery; try the sweets and famous grape-soda style wine! Lorre chose her logo with pride in her Irish heritage. She was the very first vineyard to open in Cumberland county, NJ. Since 1978, Lorre and her family have been creating award-winning wines and sharing them with the community.
Bring your dog to this vineyard NJ!
Sit outdoors with your dog, or leave him home to enjoy the indoor, cozy tasting room.
Wine tastings include 8 wine samples and pistachios as palette cleansers.
All 8 samples are brought at once so there is no need to rush.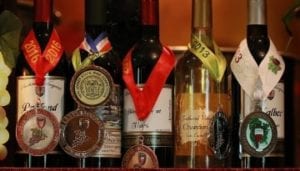 Outside snacks and food are always welcome!
Private tastings for groups of 6-12 can be booked.
Guests are always invite to walk the 3 mile trail across the vineyard.
Groupons require reservations.
There are always events going on at this winery in NJ! Check out the Southwind Vineyard and Winery Events page.
---
Cedarvale Winery
This winery opened in NJ during the fall of 2008. It is a family-run vineyard of NJ that now has over 8 acres of grapes and soybeans growing. Find them on our NJ winery map above!
---
Coda Rossa Winery
This winery features both New Jersey and California wines; a wine tasting in NJ at this winery will show you the difference of tastes between the two.
---
Heritage Vineyards
This family-owned winery offers a wine tasting experience in NJ that you will never forget; try the true Outer Coastal Plain AVA wines to taste the unique wines of this south jersey vineyard.
---
Summit City Winery
This winery in NJ offers a unique variety of over 30 wines. Be sure to add this winery to all your future NJ winery tours; they specialize in a variety of fruit wines unlike any others you have experienced at a wine tasting in NJ before.
---
Wagonhouse Winery
This winery in NJ opened in 2004 and has expanded to a new location in 2011. They only use fruits grown in New Jersey and oversee every product individually. A wine tasting here in NJ will amaze you with unique flavors like Bloody Mary, coconut-chocolate-coffee combo, or peach pie!
---
Auburn Road Vineyard & Winery
Focusing on only the good things in life, a wine tasting in NJ at this winery will please your taste buds; they have been making wines for over 12 years with the same vision they've had from the very start.
---
Chestnut Run Farm
If you have never had an Asian pear wine, now is the time to try a wine tasting in NJ at an artisan winery. They have been farming since 1984 on the same farmland located in the Outer Coastal Plain AVA.
---
Monroeville Vineyard & Winery
With a wide selection of different wines available, a wine tasting in NJ at this winery will surely make you happy; they make a variety of reds, whites, and fruit wines.
---
Salem Oak Vineyards
Though the grape vines for the wines at this wine tasting venue in NJ are grown right in south Jersey, you can taste the rich and exotic flavors of France in their many different wines available here.
---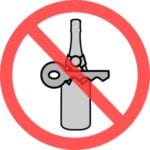 Are you worried about drinking all this wine and driving?
Don't be!
You should never drink and drive, which is why we have many ways for you to get around to your wine tastings without breaking the law and putting lives in danger.
Try one of these guided wine tastings in NJ by bus.
---
Tastings & Tours – 484-274-2517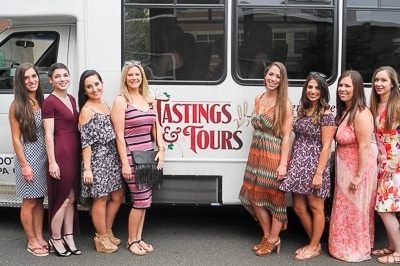 Try a winery tour in Cape May with this amazing company!
They have been voted the best in their area.
A bus can fit up to 14 people, but there is no minimum!
Booking procedure is different for groups smaller than 6.
Be sure to always call ahead!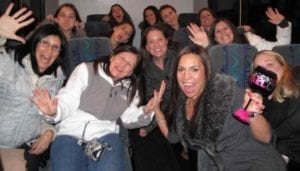 Tours cost $140 per person, plus tax.
Your tour will include a stop at 3 Cape May wineries, and 5 West Pub.
Wine tastings and lunch are included!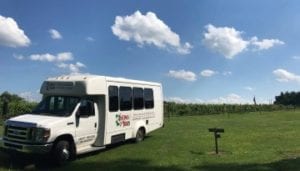 Have you already tried all the Cape May wineries?
Tastings & Tours also does trips around Bucks County, Lehigh Valley, and Berks County of Pennsylvania!
They also run brewery bus tours!
---
NJ Adventure Tours – 1-888-887-8864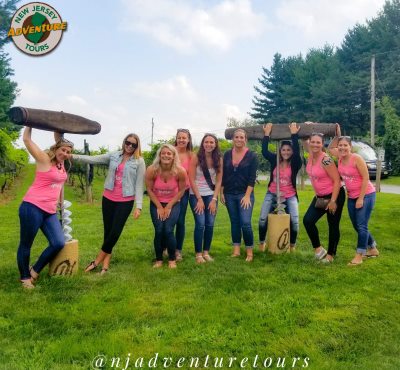 Join this tour company in central Jersey to tour some awesome wineries.
They only cover Northern and Central Wineries, but if you saw the list above, you know there are plenty of breathtaking vineyards to visit!
Round trip transportation is covered on these public tours.
Groups between 6-25 people are recommended.
.
Your Wine Tour package includes: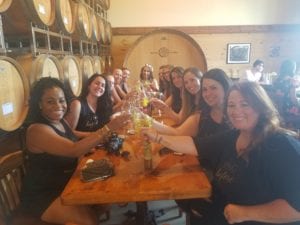 Lunch per guest
A Visit to 3 Wineries
Wine Tasting Fees
Souvenir wine glass per guest (select vineyards)
Discount for Bottle Purchases (select vineyards)
The day will last 7 hours approximately.
You can upgrade any tour to a wine and chocolate tasting experience or a private tour as well.
---
Partners Transportation Wine Tours – 908-481-3244
Luxury designated driving to all wineries in Central NJ!
Your wine tour is up to you–no matter which wineries you want to visit, Partners Transportation can create your perfect trip!
Sit back and relax, as a luxury limo safely drives you and your group to and from wineries of your choice, all while educating you about the region and history along the way.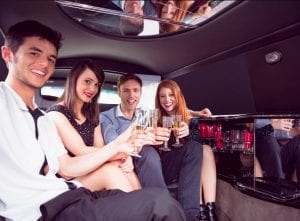 Choose your wine tour vehicle based on the size of your group:
Luxury SUVs (groups of 7 or less)
Town Car Limo (groups of 10 or less)
Mercedez Benz Sprinter (groups of 13 or less)
Cadillac Escalade Stretch (groups of 18 or less)
Party Bus (contact for size/capacity)
Many more! Click here for all vehicles.
The vehicles are all equipped with the best technology, some even including surround sound, TVs with DVD players, different lighting options, and more.
Customize your wine tour with a wine tour specialist at Partners Transportation, available by phone.
---
Have you already tried all these wineries?
You will never run out of wineries to visit!
Check out all the nearby wineries Pennsylvania has to offer!
Would you rather go to New York? Try a wine tasting in NY instead of NJ.
Do you want to try some other native New Jersey drinks?
Visit one of the many breweries in NJ!
We have even created a collection of the 16 best breweries you can find in New Jersey!
Check out other must-see destinations in New Jersey.
Show your love for your favorite vineyard NJ has:
Buy unique New Jersey-themed wine accessories!
The FunNewJersey.com online store has tons of unique products that make for great souvenirs or collectibles.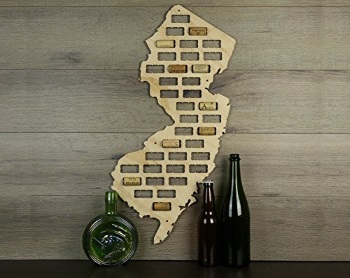 Want to make the most out of all the New Jersey wines you have been trying?
Save all your wine corks on a decorative NJ cork organizer!
Fun Tip: Be sure to write the date you opened the bottle on your cork before adding it to the map.
A wine tasting in NJ is an unforgettable memory you will carry forever.
Use this beautiful wooden home decor to show off all the fun at the many vineyards NJ has shared with you.
Find more information:
Rutgers University continues to research the growth and development of this specific industry in the Garden State.
Check out the New Jersey Agricultural Experiment Station.
Rutgers shares all their findings. Read up on the wine growing industry in our beautiful state of New Jersey.
Be sure to take all your new-found knowledge on wine to make your own wine at one of these awesome venues!
Rainy day ruin your outdoor winery adventure? Check out 182 rainy day activities for when you need a change of plans.