Posted on September 15, 2020
By

admin

4321 Views
Little India in Edison NJ: Best Restaurants and Things to Do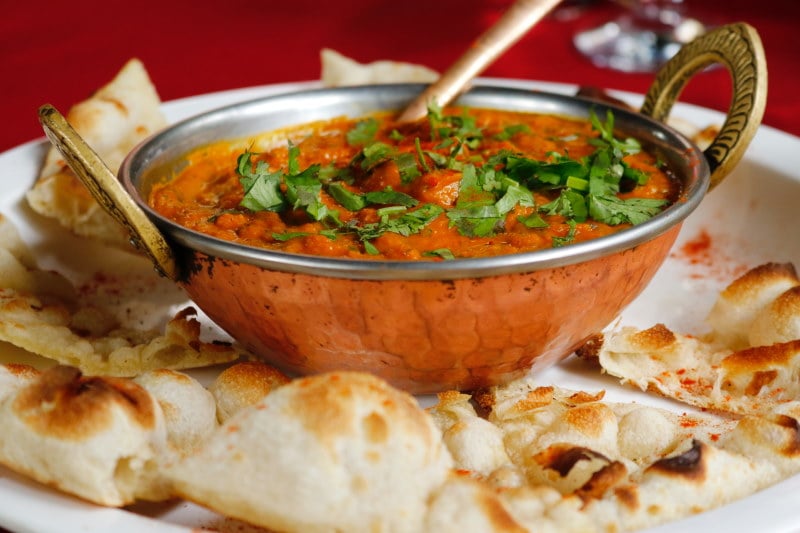 South Asian culture has quickly gained popularity all across the globe.
Whether it is the food, the vibrant fashion, the natural home remedies, or the "masala" packed entertainment, South Asian culture has quickly found a home in the ways of life of many.
As travel to the region of South Asia has exponentially increased in the last decade, the presence of the culture has increased in the United States.
However, it has become hard to find authentic exposure to the cuisine, fashion, and entertainment.
Indian food has so many different cuisines from various cultures and regions partly because of colonialism and where it's geographically located.
For example, the Portuguese invaded Goa in 1510 and ruled for 450 years which heavily influenced the culture and cuisine and why to this day, you can find excellent port wine and seafood in Goa.
Prior to British rule, India, Pakistan, and Bangladesh were one country.
After India claimed their independence from the British, the partition led to three new and separate nations leaving their blended cultural influences on food. So while certain cuisines found in Little "India" may not be Indian, they are still important to the identity of India.
While travel is not a viable option at the moment, you do not need to travel far to experience some of the best foods and shopping.
Some of these hidden gems are located in our own backyard.
Nothing compares to the South Asian Culture in Edison NJ
Many states have created a community where the presence of South Asians is a majority, but nothing compares to the one of Edison, New Jersey, or as the locals like to call it Little India.
South Asia is an amalgamation of various religions, cultures, and ethnicities.
It includes the countries of India, Pakistan, Bangladesh, Nepal, Afghanistan, Bhutan, and Sri Lanka.
It also is home to some of the world's oldest religions including Hinduism, Sikhism, Jainism, and Buddhism.
Whether it is India's Bollywood fashion or the mouthwatering biryanis of Pakistan, Edison, NJ is the perfect example of coexistence and the epitome of the American melting pot.
How did Edison become Little India?
It is no surprise that when someone says Edison, NJ the first thing that comes to mind is Oak Tree Road- the main street to find Indian restaurants, shops, and specialty grocery stores that spans about 1.5 miles.
Located in central New Jersey, Edison has one of the highest concentrations of South Asians in all of the United States.
It is home to over four hundred shops owned by South Asian Immigrants that worked to achieve the American dream.
However, it was not always like this.
Back in the 1980s to early 1990s, Oak Tree Road was nothing but a run-down area with maybe ten businesses that have grown to flourish and became a cultural remembrance of home to many immigrants.
This community, which is the home away from home for many immigrants, gives visitors a preview to cities like New Delhi and Mumbai.
The streets are bustling with merchants and shoppers.
The smell of freshly fried samosas and jalebis marinates through the busy streets.
At almost any corner, the songs of Bollywood movies can be heard playing so joyfully from the stores.
Understanding the Regional Cuisines
When people go out for Indian food, they often gravitate towards the common cuisine of Punjabi food that originates from Northern India.
You've probably had paneer (curdled cheese) or chicken tikka masala paired with garlic naan (Indian garlic flatbread) and jasmine rice because that is what appeals to the American taste the most.
However, Oak Tree Road is filled with cuisines from different regions across South Asian regions to really showcase what all the cultures have to offer.
Below are the different types of Indian and other South Asian cuisines and its properties:
Indo-Chinese: Foods that are cooked the traditional Chinese way with Indian spices originating from Kolkata, India, which is home to a large Chinese population.
Indo-American: American foods with Indian influences (Naan pizza, spiced burgers, etc.)
South Indian: Many South Indian dishes are made of rice flour and coconut dipping sauces.
Gujarati: In the region of West India, this region is known for its assortment of veggies and fruit served in a meal that has a slight sweetness to it,
Punjabi: In the region of North India, this region is known for its rich, savory, and buttery dishes. Punjabi cuisine is also famous for using the tandoor to make various meat, cheese, and bread dishes.
Pakistani: Pakistani dishes are known for the rich blend of different spices and flavors in mostly meat and rice dishes, popularly called biryani.
Chaat: Known as Indian street/fast food made famous in Mumbai, these dishes are often fried to perfection (think Samosas also known as Indian potato dumplings) with citrusy flavors.
Afghan: Quite similar to its neighboring Pakistan, the cuisine from Afghanistan is known for its various meat stews and rice dishes.
Bangladeshi: Bangladeshi food is known for its variety of fish dishes due to the river geography. It is heavily influenced by Mughlai cuisine (a combination of Indian and Persian dishes) which came from what was left behind from Persian rulers (think saffron rice).
Halal: Halal food means that it has been blessed. The literal Arabic translation means "lawful" or "permitted" which is especially important when consuming meat. Some popular Halal foods are gyros, falafel, and chicken platters (think of the little carts you see on the streets of New York City).
Dessert: While not a cuisine, there are so many different Indian sweets from famous ice cream flavors such as Kulfi and Tutti Fruitti to sweet dumplings drenched in spiced syrups.
While there are many different regional cuisines, the ones listed above are the ones you will often find on Oak Tree Road.
When it comes to an authentic South Asian experience, Edison, NJ is the go-to place!
Sit back and relax as we take you on a tour of Little India!
What to eat and do in Little India
Read on and you shall be rewarded!
Below is a round-up of the top Indian restaurants in Edison, NJ.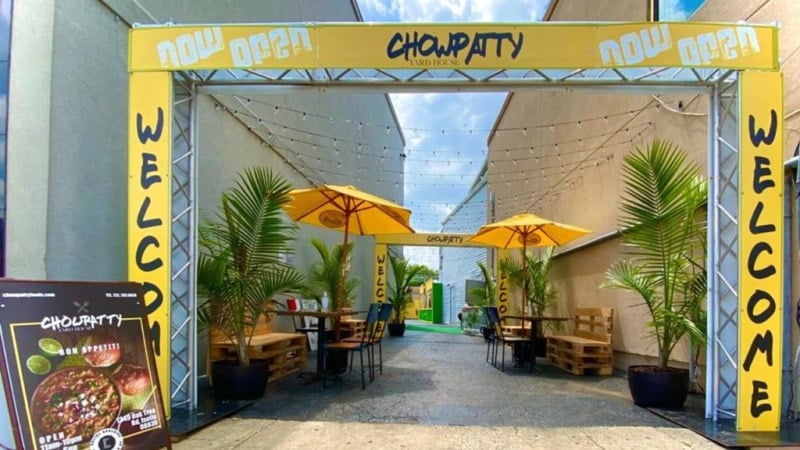 Chowpatty Little India Edison, NJ
Chowpatty: Located at 1349 Oak Tree Road Iselin, New Jersey, offers a variety of Indian cuisines but famous for their chaat food also known as Indian street food. In 1990, the founder's Chandrakant and Sushila Patel immigrated to the United States to share their culture and establish their business as one of the longest run family-owned companies in the area. For the last 30 years, they have catered to the masses through their restaurant including famous actor Kal Penn (Harold and Kumar) who is originally from Edison, NJ. When you go to Chowpatty, Pav Bhaji is a must eat. The dish originated in Mumbai, India (west coast) and is made with mixed vegetables simmered in spices including garam masala, cumin, chiles topped with ghee (clarified butter), raw white onion, cilantro and a squeeze of lime served with buttered bread. https://www.chowpattyfoods.com/
Moghul Express: Originally located at 1670-A Oak Tree Road, Edison, New Jersey offers a wide variety of foods but is known for its Indo-Chinese foods. When going there, Gobi (cauliflower) Manchurian will awaken your taste buds. It uses the Chinese cooking techniques of deep-frying cauliflower florets made with cornflower cooked in a chili soy sauce and veggies. There are two ways to serve this dish: dry and gravy. Dry Manchurian refers to having little sauce to emphasize the crunchiness of the Manchurian but still flavorful making it the perfect appetizer and best salty snack to accompany booze. Gravy Manchurian is just a higher ratio of sauce making it great for an entree eaten with white rice. This dish was made famous by the Chinese inhabitants of Kolkata. Manchurian derives from the Northern region of Manchuria. https://www.moghulexpress.com/
Saravana Bhavan: Located at 49 Wood Ave, Edison, New Jersey, offers up exquisite South Indian foods that are often overlooked by non-Indians. Known for their Dosas (thin pancake made of rice flour) and Idli (savory rice cake). The South Indian diet is primarily made of rice
Desi Galaxy: Located at 1396 Oak Tree Rd, Iselin, New Jersey, offers up the best of all cuisines. Known for having stalls of every type of cuisine from Punjabi, South Indian, and Gujrati to Halal, American etc. This gives you the ability to try all the cuisines or one dish from each. This is the perfect place to go out with people who are indecisive about what to eat because it will satisfy everyone's cravings and taste buds. You can eat garlic naan (Indian flatbread cooked in a clay oven with crushed garlic and clarified butter) with paneer (cheese cottage) and jasmine rice with a side of raw onion garnished with spice and lemon. If you do not want a full Punjabi meal, you can build a three-course meal (or as many courses as you want) from the different vendors- your appetizer can comprise of Chaat (Indian street food) which may consist of samosa chaat (Indian dumpling topped with mint coriander chutney, yogurt, and raw onion). You can eat dosa (South Indian pancake) as your main entree and cool off your palette with some Kulfi (traditional ice cream from India, Pakistan, Bangladesh, Nepal, and Burma). This place is great for a family that is indecisive of what they want to eat since the options are limitless.
Shalimar: Located at 1335 Oak Tree Rd, Iselin, New Jersey, Shalimar showcases the best of Pakistani cuisine. The menu is filled with aromatic and richly flavored meats, a staple of Pakistani cuisine. For anyone craving kebabs – flavored grilled/fried meats on sticks, this is the place to go. The specialty of the restaurant is their different meat biryanis, which are rich dishes seasoned with many spices and meats and veggies. People travel from all around the state to come to eat the biryani at Shalimar. They also have a display of different sweets, such as jalebis and gulab jamun, which they share with other countries in South Asia. http://www.shalimarrestaurants.com/
Mithaas: With the primary location at 1655-170 Oak Tree Rd, Edison, New Jersey, Mithaas combines the best of casual and fine dining of Indian cuisine. Set up as a coffee shop style restaurant, visitors enjoy the rich flavors of Indian fine dining in a casual, relaxed setting. The menu includes everything from chaat to chicken tikka masala. Mithaas has also ventured out and introduced Desi/Western fusion dishes, such as their famous masala burger. For anyone looking for foods from Mithaas, they also cater to small to large events. They also have many other locations around the New Jersey/New York tri-state area. https://www.mithaas.com/
Shezan: Located at 1673 Oak Tree Rd, Edison, New Jersey, Shezan is also a very popular Pakistani restaurant. Shezan brings the best of Indo-Pak fusion cuisine to all its customers. It also has won second place at the 21st Annual Taste of Middlesex Competition. They pride themselves on serving the biggest buffet in the area, which holds a mix of vegetarian and non-vegetarian Indian and Pakistani foods. Shezan is also known for its catering and banquet services for events. http://shezannj.com/buffet/
Dimple's Bombay Talk: Located originally at 1358 Oak Tree Rd, Iselin, New Jersey, Dimple's Bombay Talk has gained popularity since the beginning of Little India being established. Their small dishes and appetizers of Indian street foods are served in a fine dining manner, which has appealed to customers from all over. Dimple's menu is a mix of street food from all over the different regions of India, such as Chole Bhature from the Punjab region and Bhel Puri from Bombay. http://www.bombaytalkusa.com/
Chopstick: Chopstick has perfected the best of Indo-Chinese flavors, which has made it a go-to for all visitors of Little India. Located at 1734 Oak Tree Rd, Edison, New Jersey, Chopstick has a wide variety of flavors on its menu. Indo-Chinese food originated in the city of Kolkata, which has a large population of Chinese natives in India. The menu includes many types of Manchurian and noodles, which are flavored with a blend of Indian and Chinese spices and seasonings. Chopstick has also expanded to many other locations and also now has a catering menu. http://www.chopstickonline.com/home.html
Chef's Table: Chef's Table is one of the latest editions to Little India. Located at 2161 Oak Tree Rd, Edison, New Jersey, Chef's Table has an exquisite menu of the finest of Indian cuisine. For anyone wanting a five star Indian dining experience, this is the place to go. The ambiance of the restaurant has a very close cultural feel to fine dining establishments in India such as the Taj Hotel. Due to its popularity, Chef's Table is very crowded, so please anticipate a longer wait. Chef's Table also has a very elaborate and delicious buffet on weekends. https://www.ourchefstable.com/
Sukhadia's: One of the oldest restaurants in Little India, Sukhadia has been a staple to Oak Tree Road culture since its beginning. Located at 1507 Oak Tree Rd, Iselin, New Jersey, Sukhadia's has now become a household brand across the country. Starting off as a sit-down restaurant for vegetarian Indian foods and their famous sweet shop, Sukhadia has now ventured out in becoming a retailer for Indian groceries and providing food for airlines and hotels all across the country, such as United Airlines and the Marriott hotels. Sukhadia is a family-owned business spanning seven generations. With a focus on quality and preservation of culture, Sukhadia has expanded its business to include many other locations and catering services. https://www.sukhadia.com/
If we have missed one of your favorite Indian restaurants in Little India, please leave your comments at the page bottom of this post.
We love feedback and we want yours!
Top Fashion Boutiques in Edison, NJ
Besides the different cuisines, Edison, New Jersey is also a point of interest for the shopping of many. While walking down Oak Tree Road, visitors will see the many display windows showcasing the latest Indian fashion. South Asian fashion is very popularly based on trends of Bollywood (the Indian movie industry). From South Indian traditional sarees to North Indian salwar suits to Central Indian lehengas, the stores of Oak Tree Road will expose you to the best quality garments from the South Asian region.
Here is a round-up of the best clothing and jewelry boutiques in Edison, NJ:
The Mall at Oak Tree Road: Located at 1710 Oak Tree Rd, Edison, New Jersey, The Mall is the go-to place for the best in the latest Desi fashion. Holding products from the best Indian designers, customers are guaranteed to receive the highest quality and latest designs. The Mall also provides online shopping for its products on its website. If anyone is looking to buy Bollywood inspired outfits, this is the place to go. http://themallatoaktree.com/
Khajana: Khajana is a premier supplier of the finest fashions of India. Located at 1375 Oak Tree Rd, Iselin, New Jersey, Khajana is a small boutique on Oak Tree Road that specializes in intricate bridal fashions. Their products are adorned with the best of fabrics and designs, including lace, Resham, crystals, and diamonds. The ethnic wear is a blend of traditional and contemporary fashions. So, if someone is looking for more of a traditional look, Khajana is the place to go. http://www.khajanaboutique.com/
Nazranaa: Located at 16 Marconi Ave, Woodbridge Township, New Jersey, Nazranaa is an Indian fashion boutique that has been becoming increasingly popular with the younger generation. Known for its bridal wear, many young couples and their families flock to Nazranaa to purchase outfits for their weddings. It is considered to be a one-stop-shop for all wedding fashion shopping. Customers can find everything from bridal, groom, bridesmaid and party wear, including all accessories. In fact, the shopping experiences of the customers are now showcased on television in the show Nazranaa Diaries, which is an Indian spin to Say Yes To The Dress. The bridal collection consists of the best of the latest bridal fashions from India and Pakistan. Nazranaa now also ships worldwide. https://nazranaanj.com/
SAHIL: Located at 1345 Oak Tree Rd, Iselin, New Jersey, Sahil is also a very popular go-to shop for Indian fashion. It holds a wide range of products from casual wear to bridal wear. One of the best aspects of SAHIL is their custom designs that are available at the boutique. SAHIL also holds a Pakistani fashion collection as well. https://sahil.com/
Maharani Fashions: Maharani Fashions is the longest operating Desi boutique in the tri-state area, running since 1993. Located at 1339 Oak Tree Rd, Iselin, New Jersey, Maharani holds a wide collection of Desi fashion and accessories. It is widely known for its custom made pieces for weddings. Maharani Fashions holds options for people of all ages. When shopping for weddings, this is usually the first stop on a couple's list of places to shop.
Sona Jewelers: Located at 6 Marconi Ave, Iselin, New Jersey, Sona Jewelers is the largest and oldest Desi jewelry retailer in the area, having started its business in 1989. Family-owned, Sona Jewelers is the go-to destination for anyone looking for the highest quality in jewelry. Whether it is for everyday jewelry or wedding jewelry, Sona Jewelers have the best of the best. Not only is their business their priority, but Sona Jewelers has made a pledge to better the community by focusing on philanthropic endeavors encouraging the youth and women of the community. They hold everything from gold, diamond, and bridal jewelry. Sona Jewelers knows that jewelry is a vital aspect of Desi culture, no matter the country. To uphold traditions, Sona Jewelers focuses on exceptional customer service and a quality shopping experience. https://www.sonajewelers.com/
Annual Festivals and Events in Edison, NJ:
Since the population of South Asians is so high in Edison, the festivals from back home are heavily celebrated on a grand scale in the town. Whether it is Diwali or Eid, the festivals that are a dazzling display of the different cultures and religions of South Asia attract many locals and tourists.
Diwali: Diwali is the Hindu festival of lights, which is observed by Hindus, Sikhs, Jains, and some Buddhists. Diwali is a five-day-long festival that celebrates the triumph of good over evil. In Little India, Diwali is the highlight festival of the year. Oak Tree Road is bustling with visitors from all over. There are colorful decorations on every store and street corner. Lights and candles are adorned at every store entrance. The smell of the best Desi cuisine is traveling through every corner. A large festival is held in a fair type of style. Many stores from Little India and other vendors line the fair with many great deals on the latest clothing, accessories, and decoration pieces. There is a stage with performances with local Indian dance schools and artists from all around the world. Neighbors, regardless of race and religion come together to celebrate.
Eid: Eid is a Muslim holiday celebrated twice a year. During the Eid festival, Oak Tree Road is adorned with beautiful decorations. Many stores and restaurants have great deals for its merchandise. The smell of freshly cooked kebabs and biryani brings many visitors to the streets of Little India. Families and friends gather together for delicious meals.
Holi: Holi is the Hindu festival of colors. During Holi, people gather in a common area in Edison to play with colors and dance to the best of Desi music. This jovial festival brings together everyone as people share food, drinks, laughs, and great memories.
Annual Indian Independence Day Parade: The Annual Indian Independence Day Parade is one of the oldest celebrated events in Little India. This Parade spans all streets of Little India. Floats showcasing Indian talent and arts line the parade as parade viewers enjoy the merriment with their family and friends. Many Bollywood celebrities have attended this event as guests of honor throughout the years. Each year the parade becomes grander and more elaborate. People crowd the streets dancing to the best Indian music while showcasing their patriotism. Stalls with Indian foods are set up for everyone to enjoy, as well as shopping booths.
Ganesh Chaturthi: Ganesh Chaturthi is the Hindu festival celebrating the birth of Lord Ganesh, the God of Prosperity. In Edison, it is known as Ganesh Utsav where a fourteen-foot idol of Lord Ganesh is worshipped. Many patrons who celebrate come to pray and seek the blessings of Lord Ganesh. Offerings of Modak, a sweet dumpling that is considered the favorite of Lord Ganesh, are handed out and eaten by visitors. Marigold flowers are used for décor and colorful lights and jewelry adorn the festival.
Specialty Shops in Edison, NJ
Besides fashion and jewelry, Edison, NJ is home to several specialty shops for South Asian goods, such as groceries, common South Asian household, or religious products.
Here is a round-up of such stores and what they have to offer:
Patel Brothers/Subzi Mandi: Although two separate business entities, these two grocery stores are the most popular in Little India. Many local Desis and others from surrounding states come to shop at these grocery stores for authentic desi products. Everything from the snacks, vegetables, to kitchen utensils give visitors a taste of home.
India Sajawat and Pooja Hut: Located at 1667 Oak Tree Rd, Edison, New Jersey, this is the go-to place for anyone looking for products for Hindu prayers and festivals. All the samigirhi (or prayer products) can be found here, including those used during wedding ceremonies.
Shahnawaz Halal Meat and Groceries: Located at 1382 Oak Tree Rd, Iselin, New Jersey, this has been the staple for halal meat shopping and food. Halal meat is a specific type of cut meat matching Islamic standards. This place also has amazing tasting biryanis, kebabs, and small plate Indo-Pak meals.
Butala Emporium: Located at 1412 Oak Tree Rd, Iselin, New Jersey, Butala Emporium is the oldest store of Desi handicrafts, religious materials, arts, gems, and ayurvedic products. Having been in business for over 30 years, Butala Emporium has expanded its stores all across the state of New Jersey. For anyone looking for materials for their home temples or religious products, as well as Desi art pieces and decorations, this is the place to go.
Epilogue: Our Final Thoughts on Little India
Although called Little India, Edison, New Jersey is a perfect blend of true Desi culture, bringing together the cultures of all the South Asian countries.
True to the American motto, Edison has become a melting pot of Desi culture.
Muslim and Hindu neighbors come together to celebrate each other's festivals.
The patriotism of each country is respected by all and equally celebrated.
From starting off as a few stores, Edison has grown to be a community where people can experience the beloved culture and heritage of their motherlands.
It is a great example of how even though the countries in South Asia may be different, our culture and ideals are relatively the same.
For anyone wanting to experience all aspects of South Asian culture, Edison, NJ is the place to go.
Whether it is to spend a day trying the best South Asian foods or shopping for the latest fashion, Oak Tree Road will give you everything you are looking for.
Store owners pride themselves on the exceptional quality provided and their focus on giving customers the authentic immersion of South Asian culture.
Other Great Little India Resources
OakTreeRoad.us – Informational directory of local merchants in Little India.
Sagar.com – Awesome website catering to the Indian community in New Jersey. They list Hindu festivals in restaurants not only in Little India but throughout New Jersey.
We want your feedback about Little India in NJ. Please comments below.