Dry Towns In New Jersey
Posted on January 16, 2023
By

admin

9609 Views
If you listen to the comically stereotypical shows on TV, New Jersey might as well be the state that people go to when they want to have a drink. It's no secret that NJ nightlife might be the best in the country according to some, but most people never actually realize that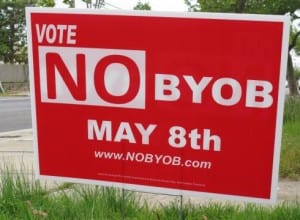 there are many dry towns in NJ. For those who aren't aware, dry towns are towns in New Jersey that ban the sale of alcoholic beverages.
There are a surprisingly large number of towns that stay dry in the Garden State, and some are even considered to be resort towns. . So, if you aren't a fan of beer, these dry communities in NJ probably are a great place to go. 
A Quick List Of Dry Communities In New Jersey
In Atlantic County – Port Republic is the only dry town in this county.
In Bergen County – Saddle River is the only community that stays dry.
In Burlington County – Only Delanco and Pemberton are dry.
In Camden County – Audubon Park, Collingswood, Haddonfield, Haddon Heights are all dry.
In Cape May County – Ocean City, Cape May Point, and Wildwood Crest are all dry communities.
In Cumberland County – Downe Township, Lawrence Township, Maurice River Township, Shiloh, Stow Creek Township, and Upper Deerfield are dry.
In Gloucester County – Elk Township, Wenonah, and South Harrison are dry.
In Mercer County – Only Pennington is dry.
In Monmouth County – Only Interlaken is dry.
In Ocean County – Island Heights and Mantoloking are dry.
In Passaic County – Prospect Park is dry.
In Salem County – Elmer, Lower Alloways Creek Township, Mannington, Oldmans Township, Quinton Township, and Upper Pittsgrove are all dry.
In Somerset Country – Only Far Hills is dry.
What Does It Mean To Be Dry In New Jersey?
Unlike other states, dry communities in NJ are only allowed to prohibit the sale of liquor. Dry towns can still have breweries or wineries inside, since alcohol manufacturing licenses are granted by the state – not the municipality. So, while you can't buy alcohol there, it's very possible to find restaurants that offer BYOB, or to even go to a brewery or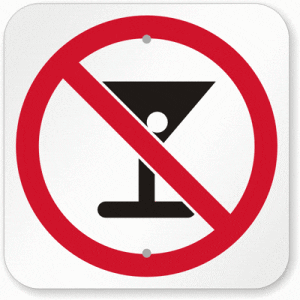 winery in a dry town for a tasting. (Yes, we find this strange, too.)
Understandably, many people who want to explore these towns get worried because of the alcohol-free laws. Unlike other areas of the country, you can't get arrested for drinking in a dry community in NJ. New Jersey towns are not allowed to forbid the possession, consumption, or transportation of alcoholic beverages.
Why Dry?
Most of the dry communities in New Jersey turned dry because of their strong affiliations with various religious groups like Quakers and Puritans. Some also have chosen to stay dry after Prohibition ended, partly due to concern over the damage that alcohol can do to the community. As years passed, the towns never really updated their rules and regulations to accept the sale and  distribution of liquor in their local businesses. It's safe to say that the vast majority, if not all, dry towns in New Jersey are a direct result of history being history.
New Jersey Won't Be So Dry Anymore
Up until 2007, there were even more dry towns throughout New Jersey's landscape. These extra dry towns included West Cape May, Pitman, Moorestown, and Stratford. All four of these towns had requested, and successfully reversed laws banning the sale of alcohol from their town. Some officials cited the switch from dry to wet as a way of giving citizens freedom, while others have discussed the need to increase tax revenue. Regardless, it seems like an increasing number of formerly dry towns are now becoming wet once more.
Understandably, many people might find the idea of dry communities in NJ as reassuring. They may appear to be more family-friendly than others. Because there are still very strong sentiments about alcohol, it's not certain that all of the dry towns in New Jersey will become wet.
FAQs
Is Ocean City NJ a dry town?
Ocean City, NJ is a dry town in Cape May County.
Is Somers Point NJ a dry town?
Somers Point New Jersey is not a dry town.
Is New Jersey a dry state?
There are many dry communities in New Jersey but it is not a dry state.
Is Wildwood NJ a dry town?
Wildwood Crest is a dry town in New Jersey, but Wildwood, NJ is not.
Is Wildwood NJ trashy?
There is a lot of night life in Wildwood, NJ so it is not always a favorite stay for travelers with families. However, the lively boardwalk makes it a favorite for visitors and locals who like to party.
Can you drink alcohol on the beach in Wildwood NJ?
Yes, you can drink alcohol on the beach and on the boardwalk in Wildwood, New Jersey.