The Best Of Middlesex County, Nj
Posted on January 16, 2023
By

Jesse Shea

191 Views

Smack dab in the middle of New Jersey, you'll find culturally and historically-rich Middlesex County. Middlesex County includes many municipalities that are home to some of the best attractions New Jersey has to offer. It is a midpoint between Boston and Washington, D.C and also between New York and Philadelphia. Middlesex County is also considered a midpoint of New Jersey.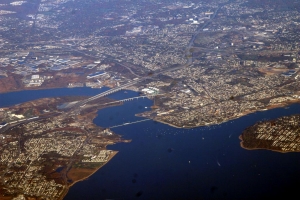 Middlesex County is the second most populous county in New Jersey. It is made up of 25 municipalities, some of which are large townships and cities. The Raritan River flows through the width of the county from west to east and forms part of the county line between Middlesex and Somerset counties. The area was originally settled by the Dutch. In its early history around the mid-1700s, Middlesex County was the only county in New Jersey with two royally-chartered cities within its borders.
Today, Middlesex County is home to a wide variety of diverse populations, many of New Jersey's best attractions and the corporate headquarters of several Fortune 500 companies. Important events in United States history also occurred right in Middlesex County.
The heart of Middlesex County: New Brunswick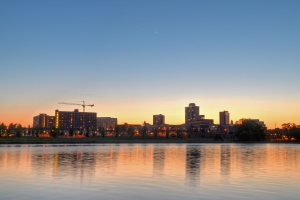 In the heart of Middlesex County lies New Brunswick, the county seat and one of New Jersey's most robust cultural centers. Since the 1700s, New Brunswick has served as a major metropolitan center in the greater New York area. The city boasts some of the best dining, entertainment and nightlife options in New Jersey, and it is also home to the state university.
You will find some of New Jersey's best restaurants in New Brunswick, New Jersey. This foodie hotspot is home to top-notch restaurants featuring all kinds of cuisines. Whether you are craving some great Italian food, finely-crafted contemporary American cuisine or just some great bar food, you will be able to find it in New Brunswick.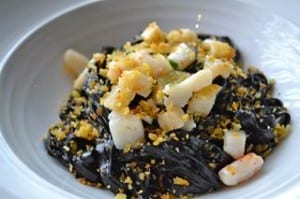 For amazing Italian food in Middlesex County, head to Catherine Lombardi or Due Mari. Both restaurants are located downtown in New Brunswick and have a reputation for exquisite culinary creations. Catherine Lombardi is known for amazing food and even better cocktails- some of the best in New Jersey! If you find yourself at Due Mari, be sure to try the squid ink pasta. If you're in the mood for a burger instead, don't miss grabbing the one of the best burgers in NJ at Stage Left. The Frog and the Peach is also a popular destination for foodies in Middlesex County, as is Stuff Yer Face which was featured on the Travel Channel.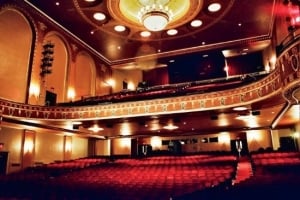 After dinner, take a stroll in the area and you will find no shortage of entertainment options. Here you will find the historic State Theater. It was built in 1921 and can hold 1,800 people. It was originally established during the age of Vaudeville but has gone through many other phases throughout its history. With the advent of "talking movies", the theater became one of the first places to watch new movies. It remained a movie theater until the 1960s.
The State Theater went through a renovation and entered a new phase about 25 years ago. It is currently the home of the American Repertory Ballet, and its mission is "to enrich the lives of people from diverse backgrounds in New Jersey and to contribute to a vital urban environment". The theater hosts performances by both national and international artists. It is a major center for performing arts in New Jersey, and the schedule of events regularly features many celebrity entertainers. The State Theater is one of the area's premier concert and event venues. Take a look at the website to see upcoming events.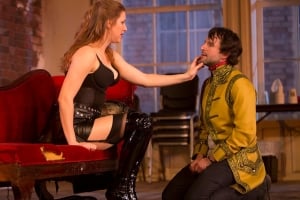 There are many other notable theaters in New Brunswick as well. George Street Playhouse is one of New Jersey's top professional theaters. It focuses on the production of both on and off-Broadway works. The productions featured at George Street Playhouse hold to high industry standards and include work by many Tony award-winning artists. Anyone looking for a great theater production is sure to find it at George Street Playhouse.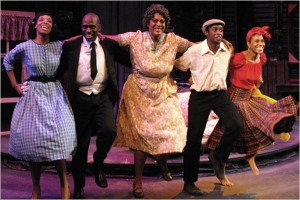 Right next door to the State Theater is the award-winning Crossroads Theater. In 1999, the nationally-renowned African American theater won the Tony Award for Outstanding Regional Theater in the United States. The Crossroads Theater features productions based on literary works that highlight the experiences of African Americans in the United States. It serves as a premier cultural institution that seeks to fill an important artistic void and expose people of all backgrounds to Black culture in America. Crossroads Theater puts on vibrant and entertaining productions throughout the year that are sure to please diverse crowds.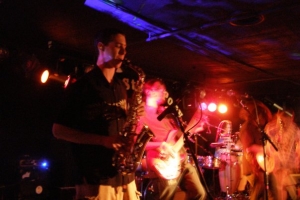 Aside from all the theatrical entertainment one can find in New Brunswick, the city is also a major center for other arts. There are many bars and restaurants nearby that feature rising and established musicians- Tumulty's Pub, the Old Bay Restaurant and Perle Nightclub are some places in the area that regularly feature local musical talent. New Brunswick is also a great place to appreciate artwork by several famous artists. The Zimmerli Museum at Rutgers University is a free attraction that showcases many unique and important works of art.
Rutgers, The State University of New Jersey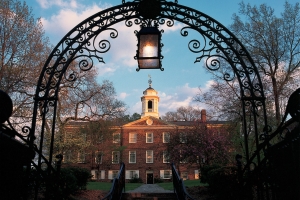 Rutgers University was originally chartered as Queen's College in 1766, making it the eighth oldest institution for higher education in the United States. The main (and original) campus of this historic, world-class university is also located right in Middlesex County. Stretching across New Brunswick, Piscataway and touching a few other surrounding towns, Rutgers, The State University of New Jersey is not only New Jersey's largest higher education institution, but also one of the largest universities in the country. The observatory, the Cook farms, greenhouses, the Rutgers Gardens and year-round sporting events are just a few of the awesome things to do at Rutgers that are open to the public.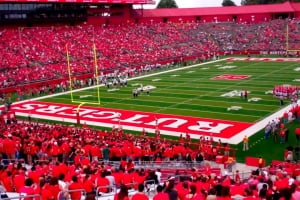 In fact, Rutgers University happens to be the birthplace of college football! The first ever college football game was played between Rutgers and nearby long-time rival, Princeton University which is also one of the oldest colleges in the United States. Everyone in New Jersey and surrounding areas should experience the pleasure of attending a Rutgers football game at some point! Scarlet Knights home games are held at the state-of-the-art stadium in Piscataway, New Jersey. Attending a Rutgers home game is one of the most fun things to do in Middlesex County! Whether you have any affiliation with the university or not, you are sure to catch the infectious spirit of the crowd chanting "R U RAH RAH!" and have a great time. Buy tickets today!
Middlesex County is also home to some groundbreaking research because Rutgers is one of the finest public research universities in the county. Many antibiotics, psychological finding and answers to medical mysteries were all discovered in Middlesex County at Rutgers.
Where history was made!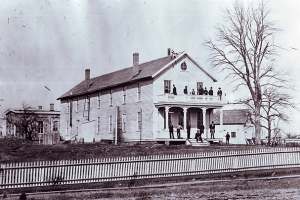 Located just outside New Brunswick is another place in Middlesex County where scientifically-prominent discoveries were made. Thomas Edison made some of his most important contributions to science and society right in Menlo Park, which is located in modern-day Edison, New Jersey. The Thomas Edison Center at Menlo Park is a great attraction in Middlesex County that pays homage to one of the world's most famous inventors. The inventions Thomas Edison dreamed up in his Menlo Park laboratory went a long way in shaping the world as we know it today. Although he was little-known when he resided in the small Middlesex County village, the area is extremely proud of what Edison went on to become thanks to the work he completed there.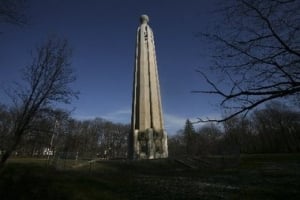 The Thomas Edison Center is located in Edison State Park. It includes the Thomas A. Edison Memorial Tower, the Menlo Park Laboratory Tablet and Memorial and a small museum that visits the major themes of Thomas Edison's scientific and historic legacy. The park has plans for monument restoration and a new, larger museum in the near future. Thomas Edison's achievements in this small Middlesex County town are undoubtedly pivotal pieces of United States and worldwide scientific history. This is a great attraction for history buffs.
Parks and Recreation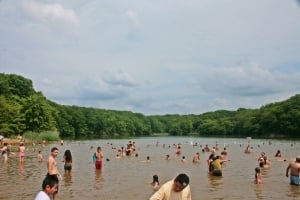 With all the culture, nightlife and history in Middlesex County, it is amazing to consider that the county also has a great reputation for its parks and recreational areas. Cheesequake State Park in Old Bridge Township is one of the best places for recreational activities in Middlesex County. See a variety of ecosystems, such as saltwater marshes, pine barrens and hardwood forests, all converging in this one beautiful park. There are five hiking trails of varying levels of difficulty and length, fishing areas, picnic tables and a lake with man-made beach area for swimming and tanning.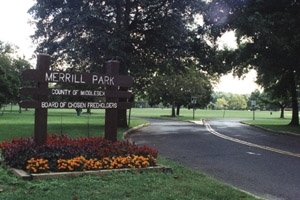 Other beautiful Middlesex County parks are Johnson Park in Piscataway, Merrill Park in Woodbridge, and Medwick Park in Carteret. Johnson Park is one of the best parks to take young children to- it has an awesome petting zoo that is always a hit with the kids and plenty of playgrounds. Throughout the years, the Middlesex County Conservation Corps has preserved over 7,000 acres of open space throughout the county. Beautiful parks and recreation areas are a staple of this part of New Jersey.
Shopping in Middlesex County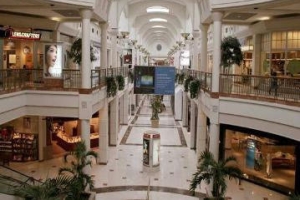 One of the biggest reasons people visit Middlesex County might be its shopping centers. Menlo Park Mall in Edison, New Jersey is one of the most popular malls in the area. Thousands of people flock to this mall because of its convenient location and mix of high-end and affordable fashion. Inside Menlo Park Mall, you'll find popular clothing stores like Macy's, Nordstrom, Forever 21, Old Navy, Express, American Apparel and much more. There are also many electronics stores (including an Apple Store), specialty goods vendors and designer goods boutiques.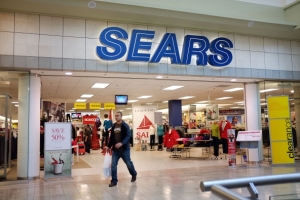 Located just a short drive north from Menlo Park Mall is another great mall: Woodbridge Center Mall. It is even larger than Menlo Park and offers a vast amount of shopping options. You will find anchor stores like Lord and Taylor, Macy's, Sears, Dick's Sporting Goods and JCPenney, as well as hundreds of smaller stores at Woodbridge Center Mall. Be prepared to get lost in shopping heaven for hours at this huge mall! There are also plenty of restaurants both inside and directly outside the mall.
Experience a foreign culture in your own backyard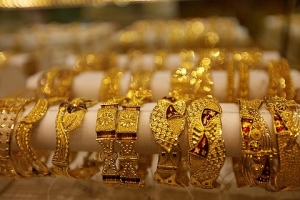 If the malls become too mundane for you, head to nearby Iselin, New Jersey for a taste of a foreign and exotic country. Known as "little India" among the local Indian population, Oak Tree Road in Iselin is lined with miles of Indian restaurants, clothing boutiques, entertainment shops and grocery stores. There are many Indian boutiques and specialty stores all along Oak Tree Road where you can pick up luxurious imported goods. Impress your friends with fine Indian jewelry, much of which is hand crafted. You can pick out silks and fabrics to design your own clothes, or buy pre-made Indian attire at one of the many clothing shops. There are also plenty of places to shop for hand-crafted Indian decorations and housewares.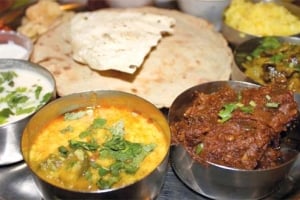 For a taste of authentic Indian flavors from all regions of the subcontinent, go to Oak Tree Road for your own culinary tour! Try north Indian cuisine at Rasoi II or Mogul Restaurant, or chow down on south Indian delicacies at Chowpatty. After your meal, you can even catch a real Bollywood movie at Movie City, a movie theater that plays mostly Indian titles! Before you leave, be sure to get some dessert at one of the sweets shops in the area.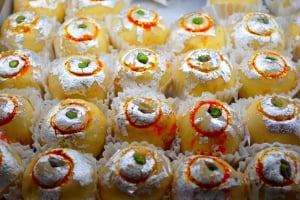 Oak Tree Road and its surrounding area in Iselin, New Jersey is one of the most unique cultural experiences in Middlesex County! It is a hotspot for people of Indian descent all over the tri-state area, so you know everything you find here is as authentic as can be. If you love Indian culture but can't afford a trip all the way there, make a trip to Iselin for the next best thing in the United States.
Visit today!
Middlesex County, New Jersey has a ton of history, culture and interesting attractions to offer. Whether you are looking for to learn about the area's historical significance, be immersed in a foreign culture, catch a world-class theater production or simply spend a casual afternoon shopping, you are sure to find what you are looking for in Middlesex County. Bring the family, come with friends or take a trip by yourself for a guaranteed day of fun!
Find more cool things to do in the area- click here for FunNewJersey.com's list of the top attractions in Middlesex County, NJ!
Take a look at 182 rainy day places to go in NJ (many in Middlesex County) when the weather is less than stellar.