If the rain is here, you'll want to steer clear of outdoor activities. We've got the premiere guide to what to do in NJ when it's raining so that all you have to do is choose your county, pick your activity, and go! From museums and historic sites, bowling alleys, indoor water parks, play places, and more – with these indoor activities listed by county, you'll wish it rained every day.
Select a county below to get started with finding the best things to do on a rainy day in NJ!
Atlantic Bergen Burlington
Camden Cape May Cumberland Essex Gloucester Hudson Hunterdon Mercer Middlesex Monmouth Morris
Ocean Passaic Salem Somerset Sussex Union Warren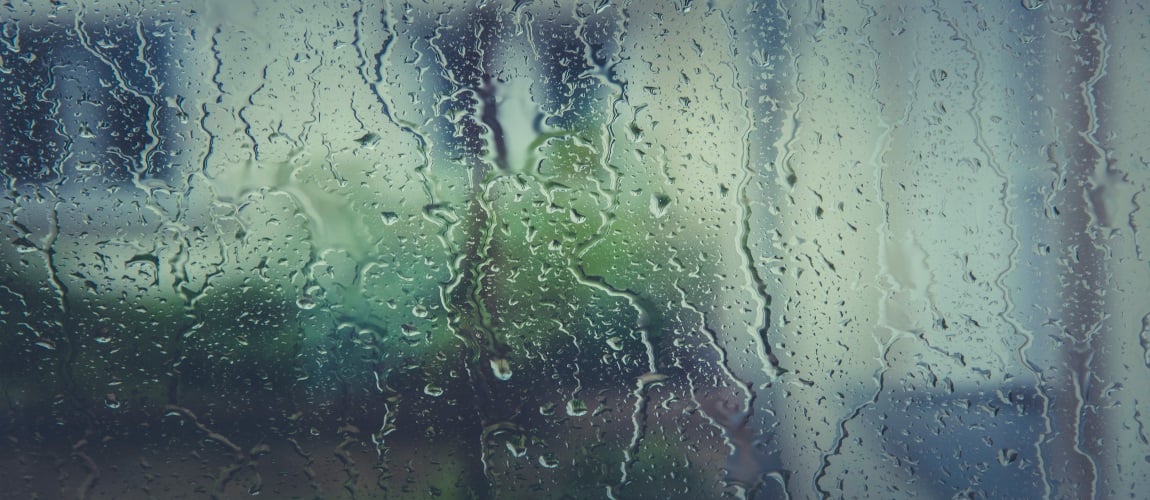 Featured Rainy Day Activities That You Can Book Directly Online
---
Atlantic County
Atlantic County
1. Absecon Lighthouse
Explore old NJ with the Absecon Lighthouse!
Open year-round, the Absecon Lighthouse in Atlantic City is a great place to go on a rainy day. It is only $7 for adults, $5 for seniors, $4 for children, and $3 for Atlantic City residents to climb this historic lighthouse. The lighthouse also offers overnight trips, school tours, and group visits.
31 S. Rhode Island Ave Atlantic City, NJ 08401
609-449-1360
http://www.abseconlighthouse.org
2. Atlantic City Aquarium TEMPORARILY CLOSED
Learn and discover what's new at the Atlantic City Aquarium.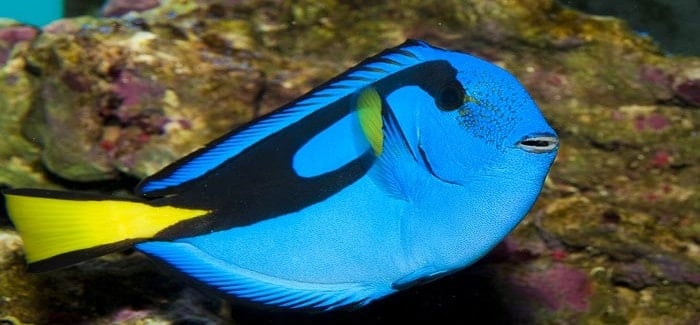 The Atlantic City Aquarium is a great place to take your kids to explore and learn. With exhibits such as "Ocean Oddities", "Moray Eels", and "Fish of the Mid-Atlantic Ocean", you can spend the whole day with the family in this great attraction full of fish. Admission is $10 for adults, $7 for seniors, $6 for children, and free for ages 3 and under. Open year-round!
800 N. New Hampshire Ave. Atlantic City NJ 08401
609-348-2880
https://www.acaquarium.com
3.  African American Heritage Museum
Culture awaits at the African American Heritage Museum of Southern New Jersey.
This African American Heritage Museum is the only African American Heritage Museum in New Jersey. The attraction documents the African American experience in the 20th century, from the age of segregation to where we are today. It is based on donations to get in, but $3 for adults and $2 for students is recommended.
Dr. Martin Luther King Jr. Center
4.  The Atlantic City Experience
Discover AC with The Atlantic City Experience.
Atlantic City is historic for its casinos, rich history, and famous beaches and boardwalk. New Jersey's economy is largely fueled by this beautiful town. Come learn about Jersey's most famous city with this museum for all ages. Admission is free, but an appointment must be made within 24 hours!
1 N. Tennessee Ave. Atlantic City NJ 08401
609-345-2269
http://atlanticcityexperience.org
6 other fun indoor activities in Atlantic County NJ
Delsea Drive-in – Movies are still played if it's raining! Come enjoy a movie, dinner, and ice cream. They have quite a large menu!
Escape at the Shore – This is one of New Jersey's most advanced State-of-The-Art escape rooms showcasing unique interactive and challenging themes. See all escape rooms in NJ.
WheatonArts – This is an amazing venue to explore their museum of American glass collection, watch demonstrations and get hands-on and do your own glassblowing. They have different workshops and events throughout the year.
Ripley's Believe It or Not! Atlantic City – Witness oddities and bizarre exhibits from all over the world. See the wonderment in your child's eyes as they experience mysterious things that they could never have imagined!
Get Air Trampoline Park – Come bounce off of the walls, hit up the foam pits try your hand at some Ninja Activities, or play dodgeball. There are plenty of fun activities for kids.
See a concert in Atlantic City – Have the rainy day doldrums? Get out and see a concert. play or show tonight. Here are upcoming concerts and shows in Atlantic City. You can also check out concerts and shows in all of New Jersey.
Bergen County
Brand New Opening.  The Escape Game
The Escape Game is a live 60-minute adventure!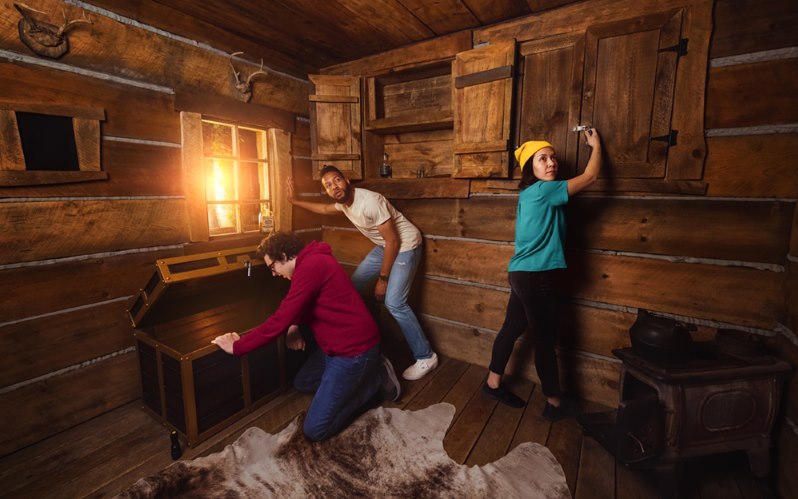 Choose from various themes: explore the depths of the ocean, escape prison, take part in a heist, and more. You and your team will have 60 minutes to uncover clues, crack codes, solve puzzles and complete your mission.
These adventures are great for families, friends, couples, team building, and really anyone looking for something new and different. Visit The Escape Game Today!
5. The John Fell House
Take a page out of the history book at The John Fell House.
Who was John Fell? As a revolutionary before the Revolutionary War, John Fell helped ratify the constitution and was held captive in New York City for over a year. You can explore where he lived, as a few of the remaining untouched parts of his house still stand. Used for events, see where this patriot slept, ate, and drank.
475 Franklin Turnpike Allendale, NJ 07401
201-783-8754
https://www.facebook.com/fellhouse
6.  FunTime Junction
A day of fun awaits at Fun Time Junction.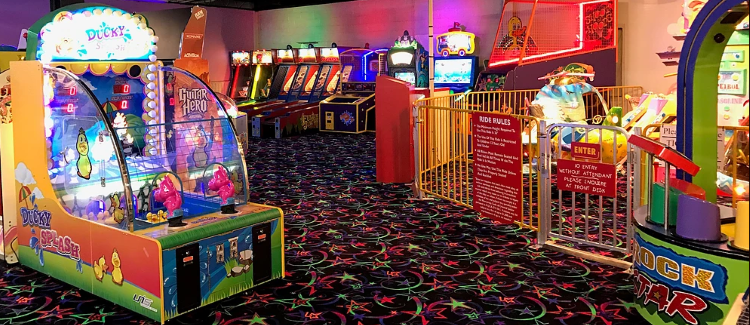 From games to rides, you can spend hours in this place! If the kids are bored on a rainy day, take the whole family to Fun Time Junction in Fairfield, NJ and let them entertain your children. With special classes on certain days such as The Coloring Room and Zumba with Ironfit, they will be occupied for hours.
400 Fairfield Rd. Fairfield, NJ 07004
973-882-9777
https://www.funtimejunction.com/
7.  Parkway Lanes
Score a turkey at Parkway Lanes
Considered the best bowling alley in Bergen County, a rainy day can be spent here with ease. Shine your bowling shoes and polish your bowling ball and get down to Parkway Lanes. With cheap shoe rentals and game rates, it's a sure strike.
200 US-46 Elmwood Park NJ 07407
201-791-4680
http://www.parkwaybowlingnj.com
8. The Company
Spend a day at the theater with The Company.
The Company looks to provide a unique experience through its productions and plays. A stage production is a great way to spend a rainy day – just sit back and relax.
20 Mallard Dr. Englewood NJ 07631
201-408-5816
http://www.theatrecompany.biz/
9. Gamer's Paradise
Ready Player One? Get your highest score at Gamer's Paradise.
If your kids spend their rainy days on the couch playing video games, why not at least get them out of the house? Play video games on all different consoles at Gamer's Paradise. For just $50, they can game all day!
5 W. Passaic St. Rochelle Park, NJ 07662
201-490-4699
663 C. Westwood Ave. River Vale NJ 07675
201-254-7330
https://www.gpvideogames.com/
10. The Aviation Hall of Fame NJ
Soar indoors at The Aviation Hall of Fame of New Jersey!
From planes to spaceships, this museum celebrates all things that fly. The museum supplies visitors with the education on the contributions that aviators from New Jersey have given. While they have outdoor exhibits, the indoor ones are perfect for a rainy afternoon. With $8 admission for adults and $6 for children and seniors, it is a cheap way to spend the day.
400 Fred Wehran Dr. Teterboro NJ 07608
201-288-6344
http://www.njahof.org
11.  Medieval Times
Take a grand trip to the old days with Medieval Times!
Whether you are a jester, knight, princess, or king, there's no better way to spend a rainy day than with Medieval Times. A ticket provides you with a crown for your team, a medieval three-course feast, and tons of memories.
149 Polito Ave. Lyndhurst NJ 07071
201-933-2220
https://www.medievaltimes.com/
12.  Meadowlands Museum
New Jersey History comes alive with the Meadowlands Museum.
At the Meadowlands Museum, you can re-live NJ history. Housed in a 19th-century farmhouse, you can explore an old house from the early meadowlands. Donations are appreciated, but admission is free. It is recommended to call before you come! Before you go to this or any other NJ museum, check out our museum etiquette guide.
91 Crane Ave. Rutherford, NJ 07070
201-932-1175
http://meadowlandsmuseum.com
13. Jump on In
Bounce around at Jump on In!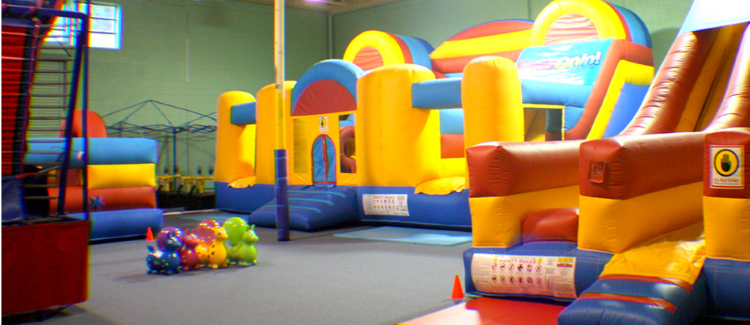 If the kids have pent-up energy from being inside on a rainy day, let them play. At Jump on In, your kids can bounce on large inflatable equipment with open jumps. For just 9.36 a session, the open bounces are sorted by age for your convenience.
69 Rt. 17 South Hasbrouck Heights NJ, 07604
201-426-0770
https://jumponinfun.com/hasbrouckheights/
14.  African Art Museum
Experience art and fun at the African Art Museum.
Education is a great rainy-day activity. Explore this African Art Museum of the SMA Fathers that is one of the five museums maintained by the Society of African Missions. This unique display shows masks, drawings, sculptures of more of African artisans and artists. Admission is free, and donations are encouraged.
23 Bliss Ave. Tenafly NJ 07670
201-894-8611
http://smafathers.org/museum/
15. Belskie Musuem of Art and Science
Create at the Belskie Museum of Art and Science.
Abram Belskie was a sculptor and illustrator who lived in Closter, NJ. To preserve his brilliance, Closter made him a museum! Come see what Belskie was all about in this museum that's perfect for indoor discovery. Admission is free!
280 High St. Closter, NJ 07624
201-768-0286
http://www.belskiemuseum.com/
16. Historic Hermitage House
Travel back in time with the Historic Hermitage house.
Since the mid -1700s, this farmhouse has stood tall. While owner James Marcus Prevost was away fighting in the war, wife Theodosia kept the house. Since Prevost owned this house, it has been passed down through historically significant people. This old dwelling is a wonderful way to keep them busy on a rainy day. Admission is $7 for adults, $5 for students and seniors, $4 for children 6-12, and free for children 5 and under. For more historic creepy dwellings and places, check out a list of real haunted places in NJ.
335 N. Franklin Turnpike Ho-Ho-Kus, NJ 07423
201-445-8311
http://thehermitage.org
17. The Big Playhouse
Your little one will be feeling like a big kid at "The Big Playhouse!
"The "Big Playhouse" is an indoor wonderland where your child will get lost for hours. Featuring open playtimes and special meet and greet events with their favorite characters, this place is designed with your little one in mind. The rainy-day blues are no match for The Big Playhouse.
316 Kinderkamack Rd. Westwood NJ 07675
201-314-6341
http://www.thebigplayhouse.com
18.  The Gagasphere
Be the last one standing with the Gagasphere!
At the Gagasphere, the popular playground hit truly comes to life. Featuring open pit time, you can drop them in for their favorite game indoors. For $20 a child for 2 hours of play, they can play their favorite camp game indoors for an experience that will make them forget about the grey clouds above.
140 Franklin Turnpike Waldwick NJ 07463
201-445-2546
https://thegagasphere.com
Burlington County
Burlington County
19. Burlington County Prison Museum
Lock up the rainy-day blues at the Burlington County Prison Museum.
Spend your day in Burlington County learning about the prisoners who served time there. Scare them straight if the weather isn't great at the Burlington County Prison Museum. It is $5 for adults, $3 for seniors or military ID, $2 for students, and free for children 5 and under.
128 High St
Mount Holly NJ 08060
(609) 265 5476
http://www.prisonmuseum.net/
20. Speed Raceway
Go, go, go with Speed Raceway Indoor Go-Karting.
When you hear Go-karts, you usually think your fast track race would take place outside. With Speed Raceway, this is far from the case. With the biggest go-karting facility in the east coast, you can easily spend all day racing to the finish line.
1103 Route 130 South Cinnaminson, NJ 080771
(877) 757 7333
http://speedraceway.com
21. Elite Climbing
Get to the top with the Elite Climbing
At Elite Climbing, you can turn yourself on to a new exercise like no other. With many different challenges, spend hours doing something a little different this rainy afternoon.
67 Old Kings Highway Maple Shade, NJ 08052
(856) 273 1370
http://www.eliteclimbing.com
22. Coco Key Water Resort
Provide your family with a local getaway at Coco Key Resort.
Open year round, you and your family can pretend it is sunny out even in the darkest of rainy days. With a weather permitting, plenty of options for food, an arcade, and a hotel option featuring even more amenities, days can be spent at this local treasure tucked in Mount Laurel.
916 Route 73 Mount Laurel NJ 08054
877-494-2626
http://www.mtlaurelcocokey.com/water-park/
23. Funplex
Year-round bowling, rides, and more for when it's wet outside at Funplex!
With free entry, the Funplex offers many different packages to cater to your parties' needs. Kids and adults of all ages will enjoy this family fun center in Mount Laurel.
3320 -24 Route 38 Mt. Laurel NJ 08054
856-273-9061
https://thefunplex.com/mount-laurel/
24. Air Victory Museum
Fly high with the Air Victory Museum.
For a localized museum experience, see how NJ aviators were able to fly. Educate your children when it's not so nice out and make sure to stop by the gift shop for a trip they'll remember forever.
68 Stacy Haines Rd. Lumberton NJ 08048
609-267-4488
https://airvictorymuseum.com/
25. Medford Lanes
There's no classic activity like bowling – do it at Medford Lanes. 
Everyone can get involved at Medford Lanes. Open Monday-Sunday, any rainy day becomes super special when you get the family together for some good old ten pin bowling.
665 Stokes Rd. Medford NJ 08055
609-654-4021
http://medfordlanesnj.com/
26. Historic White Hill Mansion
Step into someone else's shoes when you visit the Official White Hill Mansion.
This mansion in Fieldsboro remembers the Field family for which the town was named. Though it changed hands many times, it is now a certified Historic Place in NJ. Take a tour and educate the people who inspired this town. Admission is free, but a $10 donation is encouraged. For more historic places, check out our list of NJ historic sites.
217 Fourth St. Fieldsboro, NJ 08505
856-786-3492
http://www.whitehillmansion.com/home
27. Burlington Antiques and Art Emporium
Get all your shopping done and explore some historical sites with the Burlington Antiques and Art Emporium.
At Historic Burlington Antiques and Art Emporium, you can find the best home furniture, art, and more. If you want to find treasure in someone else's trash, this is the place to find it.
424 High St. City of Burlington, NJ 08016
609-747-8333
http://www.antiquesnj.com/
28. Holiday Skating Center
Skate all your blues away with the Holiday Skating Center.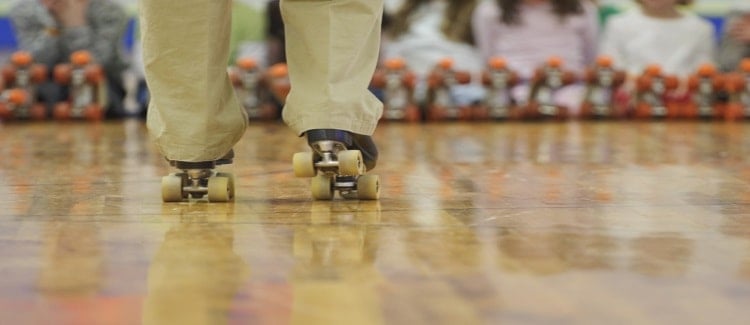 Delanco's best family fun center is here to make the day so much better. Put on your roller skates and enjoy a great day with your family and friends during their open skate times.
1775 Creek Rd. Delanco, NJ 08075
856-461-3770
http://holidayskatingcenter.com
29. Smithville Mansion
Educate about NJ's history with the Smithville Mansion.
Named for Hezekiah B. Smith, a pioneer in the Industrial Revolution, the house has experienced a lot of notable people who have lived and died there. With tea time and tours through this historically recognized place, an old house is the perfect place to spend a rainy day.
803 Smithville Rd. Eastampton, NJ 08060
609-261-3295
http://www.smithvillemansion.org
30. Hollydell Ice Arena
This place is ice cold, but will keep you warm from the rain outside.
Ice skating is a great way to spend the day indoors. From figure skating to just sloshing in circles, you can be sure there is something for everyone.
601 Holly Dell Dr. Sewell NJ 08080
856-589-5599
http://icearena.hollydell.com
Camden County
Camden County
31.  Flyers Skate Zone
Skate like a pro with the Flyers Skate Zone. 
With open skates and lessons for everyone, you and your family can skate where the Philadelphia Flyers train.  If they love the Flyers, spend the day indoors with your sports star.
601 Laurel Oak Rd. Vorhees Township, NJ 08043
856-309-4400
http://voorhees.flyersskatezone.com
32. Camden Shipyard and Maritime Museum
Explore the sea while staying inside at the Camden Shipyard and Maritime Museum.
New Jersey is a great state – we are a state located on a coast, so it makes sense that we have a maritime museum. Enjoy all the sea-themed artifacts from old NJ shipyards while you walk through an indoor Maritime Hall.
1912 S Broadway Camden, NJ 08104
856 541 7447
http://www.camdenshipyardmuseum.org
33. Battleship NJ
Their favorite game comes to life with Battleship NJ.
What's better than a real-life Battleship on a rainy day? Battleship NJ lets you and your family explore a battleship used in World War II. Featuring tours and overnights, Battleship NJ is an adventure like no other. Check out what they do on our blog here!
62 Battleship Pl. Camden, NJ 08103
856-966-1652
http://www.battleshipnewjersey.org/
34.Camden Adventure Aquarium
Go under the sea year-round with the Camden Adventure Aquarium.
Open every day, the Adventure Aquarium is a great place for discovery and excitement when the clouds are grey. With special exhibits and a zone just for kids, spend the day with marine life of all kinds. General admission is $29 for adults, $21 for children.
1 Riverside Dr. Camden NJ 08103
844-474-3474
https://www.adventureaquarium.com
35.The Big Event
The fun never ends at The Big Event.
For all your indoor fun needs, there's no need to leave when you have all your activities under one roof. With billiards, bowling, an arcade, and more, spend your day at The Big Event.
1536 North Kings (Rt 41) Highway, Cherry Hill, NJ 08034
856 429 0672
http://www.bigeventfun.com
36. Millennium Skate World
Games, skating, and food are all at Millennium Skate World.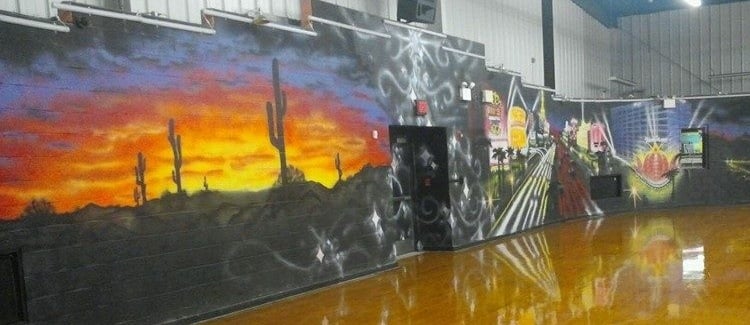 For open skate and the best arcade games, spend the day at Millennium Skate World. They'll love to get all their energy out, and you will enjoy the low prices and one stop shop for all things entertainment.
1900 Carman St. Camden NJ 08105
856-757-9460
http://www.unitedskates.com
37. Indian King Tavern Museum
Discover re-enactments of history in the Indian King Tavern Museum.
NJ is full of historical buildings and Indian King Tavern is one of them. This is also where NJ was officially named a state! Tour the first historically recognized building in NJ with the Indian King Tavern.
233 Kings Highway, East Haddonfield, NJ 08033
856-429-6792
http://www.levins.com/tavern.html
38. Garden State Discovery Museum
For arts and crafts, entertainment, and education – bring the kids to the Garden State Discovery Museum.
The museum features kid-themed fun and learning. Admission is 13.05 for adults and children over a year, and $12.95 for seniors.0
2040 Springdale Road Suite 100 Cherry Hill, NJ 08003
(856) 424-1233
http://www.levins.com/tavern.html
39. Cherry Hill Mall
Spend all day shopping and dining at one of New Jersey's 6th largest mall!
New Jersey is famous for its malls, and Cherry Hill stands out among all of them. Featuring over 100 shops for all shapes, sizes, and people, rainy days don't stand a chance against this great entertainment center.
2000 Rt. 38 Cherry Hill, NJ 08002
856-662-7440
https://cherryhillmall.com
Cape May County
Cape May County
40. Escape May Escape Room
Adventure awaits you at this unique escape room!


Escape May is Cape May County's only original Escape Room and has been a family owned business built from the ground up! Completely designed by the owners, the creators made their escape rooms a one of a kind, original experience!
1500 NJ-47, Rio Grande, NJ 08242
609-600-2302
http://www.escapemay.net/
41.  Avalon History Center
Learn about an old beach town with the Avalon Historical Society.
At the Avalon Free Public Library History Center, you can re-live how this Borough of Avalon became a beloved beach town. It is open year-round for all those who want to spend their rainy day and get educated.
215 – 39th St. Avalon, NJ 08202
609-967-0090
http://www.avalonhistoricalsociety.org
42. Mouse Trap Lanes
Plan your vacation without looking at the weather? Score some points with Mouse Trap Lanes.
Mouse Trap Lanes is the perfect place for stormy or rainy weather. Take cover at the lounge bar and grill or rent a lane with you family to spend the day doing indoor fun.
2051 Dennisville- Petersburg Rd. Woodbine, NJ 08270
609-861-02695
http://mousetraplanes.com
43. Mid-Atlantic Center for the Arts and Humanities
Go on a tour of Cape May counties finest sights with the Mid-Atlantic Center for the Arts and Humanities. 
This is the best place to find all Cape May county attractions. From lighthouses to old historic buildings, they offer tours all year round and special events for Christmas and even Halloween.
1048 Washington St. Cape May, NJ 08204
609-884-5404
https://www.capemaymac.org
44. Ocean City Historical Museum
Learn about a beautiful city's history while staying warm and indoors.
The Ocean City Historical Museum provides guests with opportunity to enjoy the story of how this popular summer shore town came about. The museum is open year-round and offers group tours – only a $5 donation is requested for those doing group tours.
1735 Simpson Ave. Ocean City, NJ 08226
609-399-1801
https://ocnjmuseum.org
45. Cape May County Lighthouse
Go on a journey of new heights with the Cape May County Lighthouse.
At Cape May Point State Park, you and your family can climb to the top of one of New Jersey's famous lighthouses. Get in your workout with 199 steps to the top! Admission for climbing is $8 for adults, $5 for children 3-12, and $5 for students and teachers.
215 Lighthouse Point Cape May Point, NJ 08212
609-884-5404
https://www.capemaymac.org/cape-may-lighthouse
46.  Hereford Lighthouse
Lighthouses are a wonder to behold – especially if you're looking for something to do indoors.
The Hereford Lighthouse is a wonderful way to spend your rainy day. It doubles as a museum and self-guided and guided tours are available. Admission is $6 for adults and $3 for children.
111 North Central Ave. North Wildwood NJ 08260
609-522-4520
http://www.herefordlighthouse.org/
47. Gateway 26 Casino
Play away the day with the Gateway 28 Casino and Arcade. 
With games for children and adults, all the fun will be had. From games of chance to games of skill, stay indoors as you rake in the winnings on your next rainy day.
26th Street and The Boardwalk, North Wildwood, NJ 08260
609-523-2600
http://www.gateway26.com/
48.  Eds Funcade Arcade
Prizes and fun await at the Funhouse Arcade.
If you planned a vacation and didn't think about the rain, stop in the Funhouse Arcade for some games. Family fun is here at this unique arcade right on the Wildwood Boardwalk.
3700 Boardwalk, Wildwood NJ 08620
https://www.edsfuncade.com/
Cumberland County
49. Delsea Drive-In
Drive into NJ's last remaining Drive-In movie theater!
View a movie from the comfort of your own car. Just like in the '50s, you can view a movie at a drive-in. With classics during special occasions and recent movies being shown every weekend, this is a great activity for everyone rain or shine. At the  Delsea Drive-in, movies are still played if it's raining! Come enjoy a movie, dinner, and ice cream. They have quite a large menu! For more information about this NJ state landmark, take a look at our article about the Delsea Drive-In.
2203 South Delsea Dr. Vineland NJ 08360
856-696-0011
http://www.delseadrive-in.com
50. Millville Army Airfield Museum
Teach the kids about WWII flight with the Millville Army Airfield Museum.
Even though flights may not be taking off like a regular airport, the Millville Army Airfield Museum is full of history. Admission is free for all and the museum includes air shows to delight your entire family.
Millville Airport
1 Leddon St. Millville NJ 08332
856-327-2347
http://www.co.cumberland.nj.us/millvillearmyairmuseum
51. George Woodruff Museum
Discover Native American history with the George Woodruff Museum of Indian Artifacts.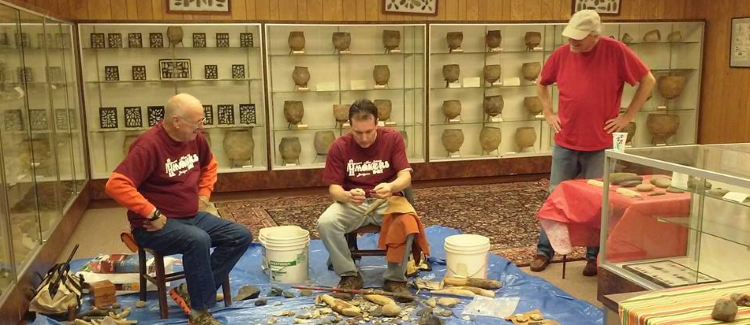 Stemming from the Lenni Lenape Indian Tribe, you and your family can see all the ancient and very real artifacts that there are to explore.
Bridgeton Free Public Library
150 E. Commerce St. Bridgeton, NJ 08302
856-451-2620
https://bridgetonlibrary.org
52. Legacy Lanes
Fun for the whole family!
Come together and stay dry with a couple of games of bowling at Legacy Lanes.
518 Landis Ave. Bridgeton, NJ 08302
856-221-3269
http://www.legacylanesbridgeton.com
53. East Point Lighthouse
Seek out adventure and climb to the top at the East Point Lighthouse.
New Jersey lighthouses are a sight to behold! The East Point Lighthouse is no different.
10 Lighthouse Rd. Heislerville NJ 08324
http://www.lighthousefriends.com/light.asp?ID=372
54. Skate 2000
Staying indoors doesn't have to be boring at Skate 2000!
Being safe and fun is easy with skate 2000. With open skating almost every day, everyone can roll into this great deal. $6.00 for admission, $3.00 for skate rentals!
1748 Burlington Rd. Upper Deerfield Twp, NJ 08302
856-459-3666
http://www.sk82000.com
55. Seabrook Educational and Cultural Center
Learn about multicultural harmony and a different kind of village with the Seabrook Educational and Cultural Center.
Post-World War II, many different cultures became displaces. Seabrook Farm was a village where people lived and worked no matter where they came from. Explore these cultures including European, Japanese, and Caribbean-based peoples.
1325 Highway 77 Seabrook NJ 08302
http://seabrookeducation.org
Essex County
56. Montclair Art Museum
Get creative with the Montclair Art Museum.
Montclair's Art Museum is full of learning and creativity. With many events happening each week, the MAM wants to educate and inspire through the display of American and Native American Art.
3 South Mountain Ave. Montclair NJ 07042
973-746-5555
https://www.montclairartmuseum.org
57. Bane Escape Room and Haunted House
 Accept the challenge that is the Bane Escape Room and Haunted House. 
With Montclair's number one escape room and haunted house, you can challenge your group or family with puzzles and thrills. Including a haunted house, two different themed escape rooms, and a virtual reality escape room, spend all your rainy day in this fun attraction.
630 W Mount Pleasant Ave(Back of Building) Livingston NJ 07039
(973) 533-0951
https://banehauntedhouse.com/
58. United Skates of America
Become united with the whole family when you go to United Skates of America!
This super fun roller rink is more than just your typical skating center. Featuring an arcade and a café on top of their state of the art roller facility, the fun never ends here. Indoor fun at its finest!
7th Ave and Clifton Ave Newark NJ 07104
973-482-8900
http://www.unitedskates.com/public/newark/index.cfm
59. Jumpnasium
Outdoor Energy becomes indoor fun with Jumpnasium.

Jumpnasium is 100% pure fun. With highly trained professionals watching your children at all times, they can bounce the day away.
204 Passaic Ave Fairfield NJ 07004
973-808-1700
http://www.jumpnasiumparty.com
60. Newark Museum and Planetarium
Learn and watch the stars come alive at the Newark Museum and Planetarium.
New Jersey's largest museum is the best way to spend any bad day outside, inside! While the Planetarium is a great place to go with the kids, consider the other exhibits that range from art to science.
49 Washington Street Newark NJ 07102
973-596-6550
http://www.newarkmuseum.org
61. Express Yourself Studios
Creativity runs wild with Express Yourself Studios!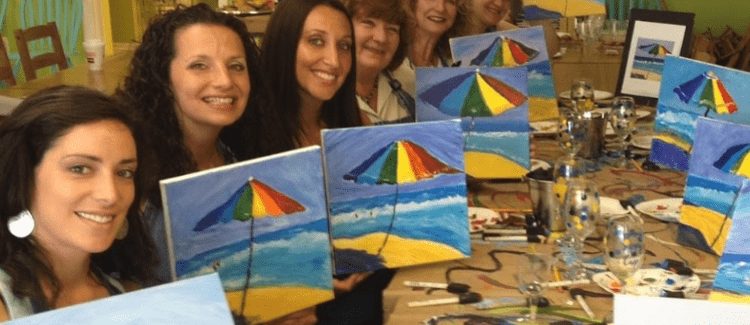 One of North Jersey's best art studios is perfect for the whole family when the sun doesn't want to shine. With wine and painting classes, coffee and canvas, and wine glass painting for the parents, and art classes for kids, there is no limit to what the whole family can create.
1877 Springfield Ave Maplewood NJ 07040
973-763-5256
https://www.expressyourselfstudiosllc.com
62. Brunswick Zone Belleville Lane
Leave the rain behind with Brunswick Zone Belleville Lanes!
Memories for all ages wait at Brunswick Zone lanes. With an arcade, over 30 bowling lanes, and a sports bar, the rain will be gone before you know it.
679 Washington Ave. Belleville, NJ 07109
(973) 751-2111
https://www.bowlbrunswick.com/location/brunswick-zone-belleville-lanes
63.  The Jersey Explorer Children's Museum.
Adventure awaits at the Jersey Explorer Children's Museum.
Your little explorer will really enjoy Jersey Explorer Children's Museum. With different exhibits sure to take them on an adventure, this interactive museum is fun for all.
192 Dodd St East Orange, NJ 07017
(973) 673-6900
https://www.jerseyexplorer.net
64. Richard J. Codey Arena
Learn to Skate or open skate at Richard J. Codey Arena.
The New Jersey Devils are in Essex County, NJ, so why not train to become like your favorite hockey player in the same county? Even if it's bad outside, Richard J. Codey Arena has open skate times inside so you can become a pro.
560 Northfield Ave West Orange NJ 07052
973-731-3828
https://www.essexcountyparks.org/south-mountain/codey-arena
65. Nutley Historical Society
A new exhibit with an old museum is great for a day out of the rain. 
The Nutley Historical Society works to preserve the work and contributions of all the people who left a legacy in the area. With many different intriguing exhibits opening year-round, it is worth the trip.
65 Church Street Nutley, NJ 07110
973-667-1528
https://www.facebook.com/NutleyNJHistoricalSociety/
66. Papermill Playhouse
For all your entertainment needs, Paper Mill Playhouse is a great indoor theater for all ages.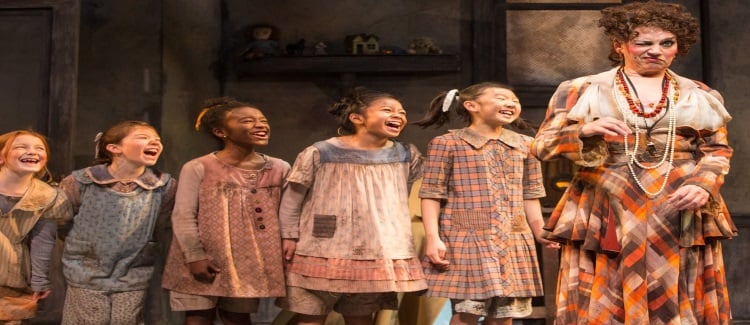 Papermill Playhouse, one of NJ's largest theater companies, is always up to something. From musicals to theater and dance, there is always a show. Make your indoor activity a time where all you have to do is sit back, relax, and enjoy.
22 Brookside Drive Millburn, NJ 07041
973-376-4343
https://papermill.org
67. Bow Tie Caldwell Cinemas
Your movie going experience becomes greater at the Bow Tie Caldwell Cinemas.
Spend the day taking the kids to see a big screen feature. With the Bow Tie Caldwell Cinemas, tickets are only $11.50 for adults, $8.50 for children and seniors, and 7.00 on Tuesday. See the newest Marvel or kids movie at a great price with this small and beloved movie theater.
Caldwell Cinema
4317  Bloomfield Ave Caldwell, NJ 07006
(973) 226-9059
http://www.bowtiecinemas.com/locations/caldwell-cinema-4/
68. Time Warp Comics and Games
Support their favorite hobby and your local comic book shop with this great find.
This independently-owned comic book shop is your one-stop shop for their favorite comics and graphic novels. With events like all-day board gaming and Pokémon tournaments, it is a great place to spend the day browsing for the next issue.
555 Pompton Ave Cedar Grove, NJ 07009
973-857-9788
http://www.timewarpcomics.com
Gloucester County
69. The Jean and Ric Edelman Planetarium
Miles and miles of space are waiting to be explored at the Edelman Planetarium.
This planetarium right in Rowan University is the perfect indoor activity. With special events for holidays and shows open to the public, enjoy everything this unique planetarium has to offer.
201 Mullica Hill Road Glassboro, NJ 08028
856 -256-4389
https://sites.rowan.edu/planetarium/index.html
70. Fahrenheit Ceramic Studio
Create anything at the Fahrenheit Ceramic Studio.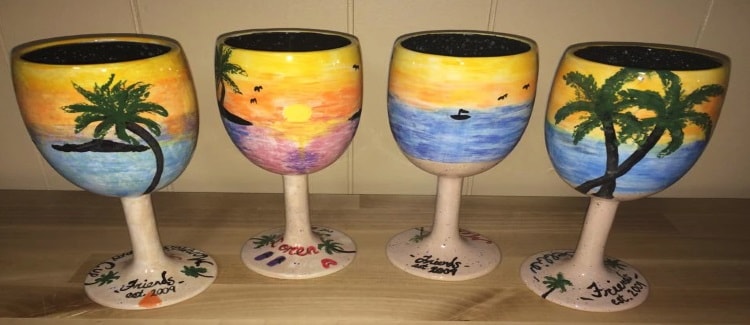 Make different types of pottery from mugs to flower pots with this awesome ceramic studio in Pitman, NJ. Walk right into the studio, choose a piece of pottery, pick out your paint colors, and go! It is $8 a person for a day of artistic fun for everyone.
8 South Broadway Pitman, NJ 08071
(856) 269-4931
https://www.fahrenheitceramicstudio.com
71. Deptford Skating Center
Spend all day with the kids at Deptford Skating Center.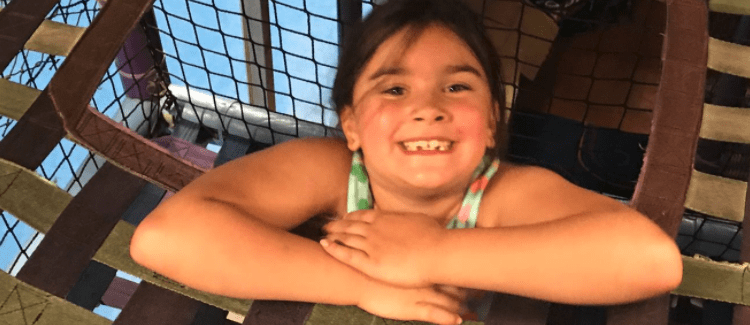 Deptford Skating Center is your place for indoor activity and fun. Start with skating or enjoy any of the other activities the place offers like the fun zone, inflatables or laser tag. Spend your day indoors with various things to do with the Deptford Skating Center/Fun Center.
510 Deptford Ave. Westville, NJ 08093
856-845-7353
http://dscdeptford.com
72.  Deptford Mall
Shop until you drop at the Deptford Mall!
With for 70+ stores, the Deptford Mall is the place to be when the weather isn't too great. Stay indoors with a lot of restaurants, clothing stores, and entertainment to choose from.
1750 Deptford Center Road Deptford, NJ 08096
(856) 848-8100
http://www.deptfordmall.com
73. The Clayton Historical Museum
Learn and re-live the history of a unique town at the Clayton Historical Museum.
This unique museum collects artifacts and stories from the old days of Clayton, NJ. Admission is free and by appointment for the exploration of a history like no other.
29 East Ave Clayton, NJ 08312
856-881-3039
http://www.claytonhistoric.org/
74.  High Elevations Trampoline Park
Go sky high with High Elevations Trampoline Park.

Day off with nothing to do? Bring your family to High Elevations Trampoline Park. With open jumps for all ages, take the kids and their friends to this indoor area full of fun.
7 Enterprise Court Sewell, NJ 08080
(856) 270-2456
http://highelevationstrampolinepark.com
75. The Matchbox Red Museum
Car enthusiasts will love to check out The Matchbox Road Museum.
An indoor niche attraction for your toy car lover or collector, the Matchbox Road Museum is a great indoor place. With thousands of vehicles on display, you'll want to spend the day in this great museum.
15 Pearl St Newfield, NJ 08344
(856) 697-6900
https://www.facebook.com/MatchboxRoadMuseum/
76. Total Turf Experience
Push it to the limit with Total Turf Experience.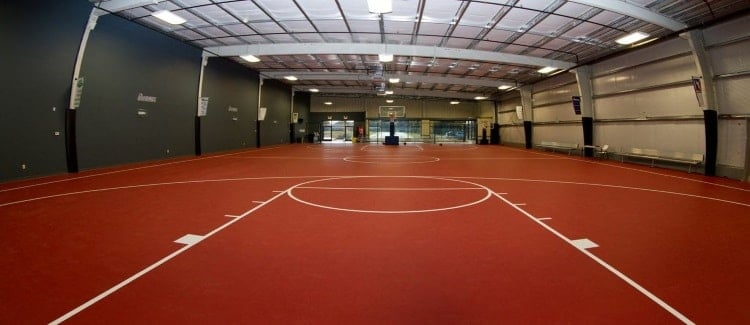 Total Turf Experience is an indoor and outdoor turf arena. From baseball to field hockey, soccer and more, experience their favorite sports indoors when the weather isn't that great.
614 Lambs Rd Pitman, NJ 08071
(856) 218-8091
http://totalturf.net
Hudson County
77. Hudson Lanes
Hudson Lanes Bowling is the best form of indoor fun at Hudson Lanes!
Hudson Lanes is Hudson County's premiere spot for ten pin bowling. With an arcade and great party packages, there is a lot of room for indoor fun at Hudson Lanes.
1 Garfield Avenue Jersey City, NJ 07305
201-432-5900
http://nationwidebowling.com/jersey-city-new-jersey/
78. Mile Square Theater
Be a part of the show – enjoy your rainy day at Mile Square Theater.
The Mile Square theater is a great way to spend the day indoors. There is always a great show going on for all ages. With classes for adults and children, you can also sign up to be a star.
1400 Clinton St Hoboken, NJ 07030
201-683-7014
https://www.milesquaretheatre.org
79. Liberty Science Center
Space, rocks, or biology? Go on an expedition at the Liberty Science Center.
The Liberty Science Center is the perfect all-day indoor adventure. With a new Star Trek exhibit, experiments, movies, and shows, this place is more than just a museum. It is $22.75 for adults and $18.75 for children.
222 Jersey City Blvd Jersey City NJ, 07305
(201) 200-1000
https://lsc.org
80. The Statue of Liberty – Ellis Island
Come follow in the footsteps of the immigrants before you with the Ellis Island Museum.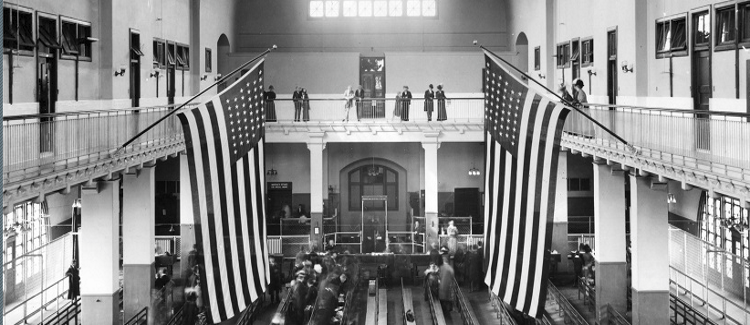 This journey of the immigration to America and the process to get into the United States in the early to mid-1900s is one that everyone should experience. With a self-guided audio tour, a great gift shop, and new exhibits and events, there is always something going on at Ellis Island.
Ellis Island National Museum of Immigration
Statue of Liberty National Monument New York, NY 10004
(212) 363-3200
https://www.libertyellisfoundation.org
81. Hudson Play
Obstacle Courses, Rock Climbing, and more are all at Hudson Play!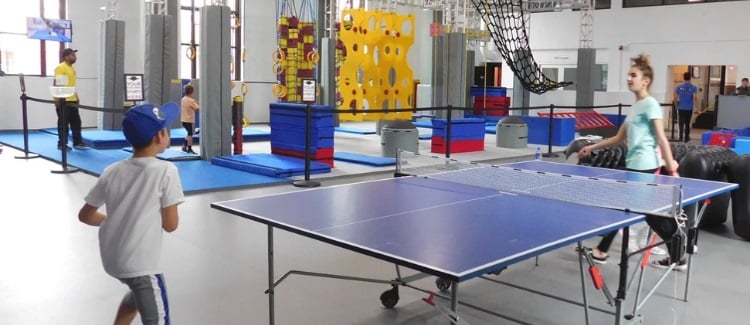 Indoor activity doesn't have to be boring! Drop off your children at Hudson Play during regular play hours for a rock wall, arts and crafts, board games, and more.
189 Brunswick Street Jersey City, NJ 07302
201-963-4671
https://www.hudsonplaynj.com
82. RPM Raceway
Arrive and drive at RPM Raceway.
Your little speed demon will love these Italian-style racing go-karts. Show up and go with just $20 for one race for adults and $18 for one race for children. Thrills don't have to just be outside with the RPM Raceway.
99 Caven Point Road Jersey City, NJ 07305
201-333-7223
https://rpmraceway.com/
Hunterdon County
83. Hunterdon Art Museum
Creativity runs wild with the Hunterdon Art Museum.
Children and adults will love the Hunterdon Art Museum. Offering art classes, workshops, and multiple exhibitions, everyone can enjoy this attraction.
7 Lower Center Street Clinton, NJ 08809
908-735-8415
https://hunterdonartmuseum.org/
84. Hunterdon Hills Playhouse
See some dinner theater at Hunterdon Hills Playhouse.
Dinner and a show? You can have both at the Hunterdon Hills Playhouse. Tickets vary but always include dinner, entertainment, and the famous dessert buffet!
88 Route 173 West Hampton, NJ 08827
800-447-7313
http://www.hhplayhouse.com
85. Showkids Invitational Theater
See a professional quality show with talented young actors at Showkids Invitational Theater.
This Perry award-winning organization puts on multiple shows a year. With performers from the ages of 5 to 18, SKIT has provided top-quality performances for over 30 years. Next up? Mary Poppins – premiering Saturday, January 28th.
1 Robin Ln. High Bridge, NJ 08829
(908) 638-5959
http://www.showkids.org/
86. Frenchtown Roller Rink
For a couple of hours of indoor entertainment, skate at Frenchtown Roller Rink.
Parents get in free for a daytime skating session with a child at this roller rink located in Frenchtown, NJ. With open skating times and $2-3 for rental skates, spend your rainy day at the rink.
2995 State Highway 29 Frenchtown, NJ 08825
908-996-6313
http://www.frenchtownrollerrink.com/frr/Frenchtown_Roller_Rink.html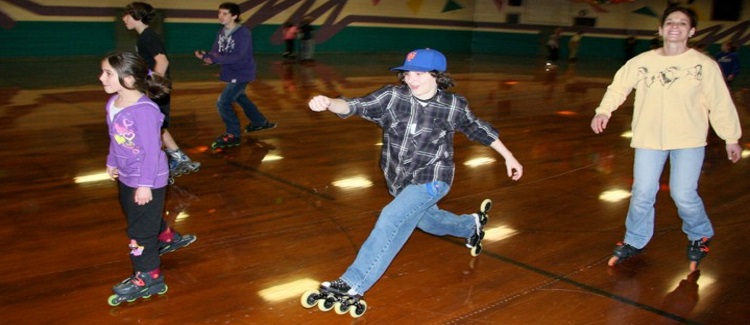 87. Flemington Ice Arena
Make it chilly when you spend the day inside at Flemington Ice Arena.
Flemington Ice Arena is clean and fun. They offer open skate times for the public as well as classes for those who want to learn. It's a great place to spend time indoors with the whole family.
426 Case Blvd. Flemington, NJ 08822
(908) 237-1423
http://www.flemingtonice.com
88. Prallsville Mills
Experience culture and history at Prallsville Mills.
Whatever you're looking for, you can find it at Prallsville Mills. This historic site always has something going on from art to nature. Go on a tour or attend one of their events like an arts and crafts show or their holiday party.
33 Risler Street Stockton, NJ 08559
609-397-3586
https://www.prallsvillemills.org
89. Dutch Country Farmer's Market
Shop for fresh groceries and crafts from a variety of Amish vendors! 
From sweet treats to savory food to seafood–get it all the homemade goods under one roof. If you're a foodie, this will serve as a wonderful day to experience the Amish culture and buy foods without preservatives or other artificial flavors.
Dutch Country Farmer's Market
19 Commerce St, Flemington, NJ 08822
(908) 806-8476
http://www.dutchfarmersmarket.com/
Mercer County

90. NJ State Police Museum
Pay tribute to New Jersey's bravest and greatest with the NJ State Police Museum.
Exploring the history of the NJ State Troopers, see how the force has evolved since its inception in 1921. Little ones will love the old uniforms and artifacts from long ago.
NJ State Police Headquarters
1020 River Rd Ewing NJ 08628
609-882-2000
http://www.njspmemorialassociation.org
91. Working Dog Winery Tasting Room
On Fridays through Sundays visit the Tasting Room for high-quality estate-grown wines!
This winery makes wine approachable, enjoyable, and fun! Try different reds, whites, and sweet wines. On their website will suggest what you might like, and which food pairings work with them! Go for a treat with your girlfriend or boyfriend for a tasting experience!
Working Dog Winery
610 Windsor Perrineville Rd, Robbinsville, NJ 08691
(609) 371-6000
http://www.workingdogwinerynj.com/sweet/
92. Slocums Bowling Center
Fun for any age is at Slocums Bowling Center.
With food, bowling, and leagues for everyone, spend your day at Slocums Bowling Center. Duke it out over the lanes with this great family-friendly bowling haven.
1675 Pennington Road Ewing, NJ 08618
(609) 882-0661
https://slocums.homestead.com
93. Rockville Climbing Center
Find your way to the top with the Rockville Climbing Center!
Kids 12 and under are $22 while adults are $27. High tech auto belaying makes this a challenging, fun experience for anyone.
200 Whitehead Road Hamilton, NJ 08619
609-631-7625
http://www.rockvilleclimbing.com/
94. Hopewell Museum
See this happy history of Hopewell, NJ with this museum for all ages.
The history of this quaint town is tucked away in this museum. Featuring clothing from the colonial days, Indian artifacts, weaponry, antique furniture, and more, a whole day can be spent indoors exploring all that Hopewell has had to offer.
28 East Broad Street
Hopewell, NJ 08525
609-466-0103
http://www.hopewellmuseumnj.org/
95. Johnson Ferry House
See where George Washington and his cohorts stayed during the Delaware River crossing with the Johnson Ferry House.
Explore this historic house in Washington Crossing State Park and take a page out of the history book. Showing the colonist's lives as farmers, artisans, and more, see how these individuals were before the Revolutionary War.
355 Washington Crossing Pennington Rd Titusville, NJ 08560
609-737-0616
http://revolutionarynj.org/storyline_photo2/johnson-ferry-house-washington-crossing-state-park-titusville-nj/
96. Colonial Bowling and Entertainment
Spend a day that's a perfect ten with Colonial Bowling and Entertainment.
Colonial Bowling and Entertainment is more than just your average bowling alley. With laser tag and an arcade, there's no telling the amount of fun that can be had. Starting at $24.99 per hour for a lane and $3.49 for shoes, enjoy family fun and great food at Colonial Bowling.
2420 Brunswick Ave Lawrenceville, NJ 08648
(609) 882-7700
http://www.colonialbowlingnj.com
97. Morven Museum
Get a firsthand view of America's past. 
Morven was built in the 1750s by Richard Stockton. Learn the history of Morven and Princeton. Exhibitions are always changing. Garden tours are available in season. They offer many other tours throughout the year including their festival of trees around Christmastime.
Address: 55 Stockton St, Princeton, NJ 08540
(609) 924-8144
https://www.morven.org/
98. Clarke House Museum
Learn about everyday life in the American Revolution when you visit the Clarke House Museum.
This popular museum while commemorates everyday life during the Battle of Princeton can show your children American history up close. With different events, activities, and re-enactments, they won't be bored indoors.
500 Mercer Road Princeton, NJ 08540
609-921-0074
http://www.visitprincetonbattlefield.org100.
99. Princeton University art Museum
Visit one of NJ's best museums at the Princeton University Art Museum.
Princeton's prized art museum is perfect for the whole family to enjoy. Immerse yourself in art from around the world, attend different events, and discover a new appreciation for design and art.  Take a look at our post about this wonderful artistic NJ staple.
Elm Drive Princeton NJ 08544
609-258-3788
http://artmuseum.princeton.edu
100. Wick-It Candles
Try a new activity this rainy-day afternoon with Wick-It Candles.
Wick-It candles allows you to create your own candle. Mix 20+ fragrance oils to make your own scent and take it home with you.
92 N Main Street Robbinsville, NJ 08651
833-226-3535
https://wickitcandlefactory.com/
Middlesex County
101. Eight on the Break (The Break)
Go back in time and race against the clock with the Eight on the Break "world-famous" arcade.
With over 50 games, including pinball machines, music games, and more, this is the place to take the kids when it's a rainy or snowy day. When the weather isn't on your side, Eight on the Break will be.
340-346 North Ave Dunellen, NJ 08812
(732) 752-8880
http://www.thebreak.net
102. Monster Mini Golf
Get a different mini-golf experience indoors with Monster Mini Golf.
Edison, NJ is one of the many locations that Monster Mini Golf has worldwide. Come see what all the fuss is all about and bring your little monster for an indoor day of play and glow-in-the-dark fun.
775 Route 1 South Edison, NJ 08817
(732) 248-4400
http://www.monsterminigolf.com/edison/
103. Make Me, Take Me
Make your own then take it home at Make Me Take Me pottery.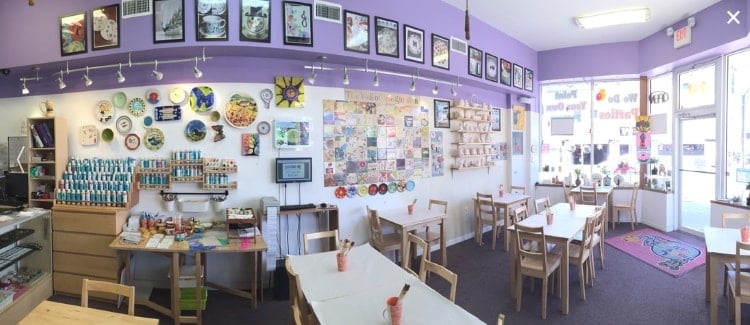 At this unique make-your-own pottery place, you don't have to stop at bowls and pots.  From animal figuring, cartoon figurines, and more, you can paint your own unique piece. At $5 for children and $7 for adults, this place is a great group outing for when the weather isn't too great.
246-248 Raritan Ave Highland Park, NJ 08904
732-246-3888
https://www.makemetakeme.com
104.  Sportszone
They will feel like they're outdoors when they stay inside this rainy day at SportsZone.
SportZone is a great place to bring the family when they still want to play outside when the weather isn't favorable. With turfs for various sports like soccer, baseball, field hockey, flag football, and more, they'll forget their indoors.
4 Farrington Road Monroe, NJ 08831
609-426-0030
http://www.sportszonenj.com
105. Geology Museum
Explore the wonder of rocks at the Rutgers Geology Museum.
Did you know Rutgers University has its very own Geology museum?  Featuring tours and special events, spend the day inside with many exhibits and collections at the college's official rock museum.
85 Somerset Street  New Brunswick NJ, 08901
(848) 932-7243
http://geologymuseum.rutgers.edu/geology-museum
106.  The Artist People
Everyone can join in with creative fun with The Artist People.
With the Artist People, anyone can be the next Picasso. With seasonal events, paint and sips, Mommy and Me classes, and more, stay indoors and explore your imagination with this wonderful art studio.
712 Route 18 East Brunswick, NJ 08816
732-955-4272
https://artist-people.com
107. Bowlero
Bowling, laser tag, and more!
Bowlero is the place for you and your family to score big when the weather becomes unbearable. At Bowlero, North Brunswick's newest hotspot, it's game on. With an arcade, ten pin bowling for everyone, and laser tag, you'll spend the day in a fun way. Don't forget to grab a bite to eat at their yummy café!
1 Carolier Lane North Brunswick, NJ 08902
732-846-2424
https://www.bowlero.com/location/bowlero-north-brunswick
108.  South Amboy Arena Rollermagic
Skate into this great deal at South Amboy Arena Roller Magic!
South Amboy's hotspot for skating is a great way to bring the family together. With a full-size rink, snack bar, skate shop, and arcade, there's so much fun to be had here.
N. Stevens Ave and Sixth Street South Amboy, NJ 08879
(732) 727-1122
http://www.sk8rollermagic.com/sahome.html
109. JerZJump
JerZJump is going to have your kids flying high for all the indoor fun they could ever want.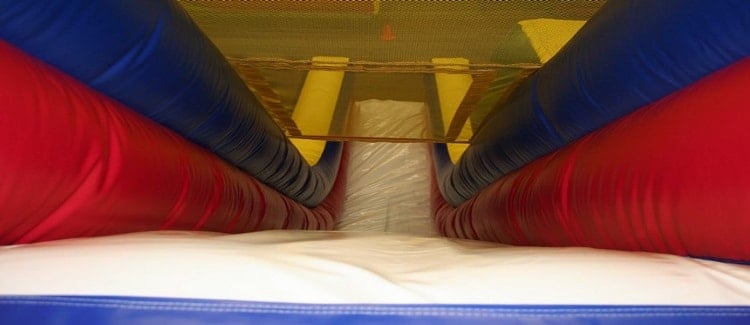 JerZJump is a wonderful place to take your family for rainy day activities. With a full-service arcade, rock wall, bumper cars, and jumping equipment, this is more than just your average jumping gym.
51 Stouts Lane Monmouth Junction, NJ 08852
732 438 5867
http://www.jerzjump.com
110. Skyzone
An indoor trampoline park – what more can you ask for while looking for an activity on a rainy day?
Skyzone has all the attractions you could want for an indoor amusement park. From Foam Zone and ultimate dodgeball, skyslam to freestyle jump, make SkyZone your rainy-day destination.
600 Hadley Rd. South Plainfield, NJ 07080
(908) 756-5867
https://www.skyzone.com/southplainfield
111. Kidz Village
A kids play place is a great destination when looking for a rainy day activity.
Filled with kid-friendly attractions inside and out, Kidz Village will let their imaginations run wild. With a Kidz Village playground, special area for toddlers, a make-believe salon and tool shop, and so much more, spend your day away from the rain at Kidz Village.
507 King Georges Rd. Woodbridge, NJ 07095
732-826-8577
http://www.kidzvillage.com/

112. Rutgers University Geology Museum
Come visit the Historic Rutgers Campus.
Come witness and explore Geology by checking out some cool exhibits and collections.
85 Somerset St, New Brunswick, NJ 08901
Phone: (848) 932-7243
https://geologymuseum.rutgers.edu/
Monmouth County
113. iPlay America
An Indoor Amusement Park – The Ultimate Family Fun Rain OR Shine!>
This indoor theme park is perfect for kids and adults. With rides, food, games, and laser tag, the whole family can enjoy a day at this park. With different deals for different attractions, just pick the plan that you like the most and get ready for a day of fun.
110 Schanck Road Freehold, NJ 07728
732 577 8200
https://www.iplayamerica.com
114. Hot Sand AP
If you didn't think glass blowing was a fun indoor activity, think again with Hot Sand!
This glass studio on the Jersey Shore is a great way to express their creativity. Children 9 years and older can blow their own glass in different shapes and designs.
550 Cookman Ave Suite 103 Asbury Park, NJ 07712
(732) 927-5475
http://www.hotsandap.com/
115. A Time to Kiln
Create a work of art at A Time to Kiln!
You and your children can create something exciting with pottery from A Time to Kiln. From dishes and cups to mosaics and canvas, the opportunities to make things are endless.
50 Broad St Red Bank, NJ 07701
732-450-9525
https://www.atimetokiln.com
116. Goodsports USA
Train to be the very best with Goodsports USA.
With classes, leagues, open play, and no school fun days, Goodsports USA has it all. Temperature-controlled, indoor space allows your entire family to spend the day playing soccer, football, field hockey, and more.
2908 NJ-138 Wall Township NJ 07719
732-681-8898
http://www.goodsportsusa.com
117. Lil Giggles Play Cafe
Lil Giggles Play Cafe is the ultimate enrichment play center for your little one.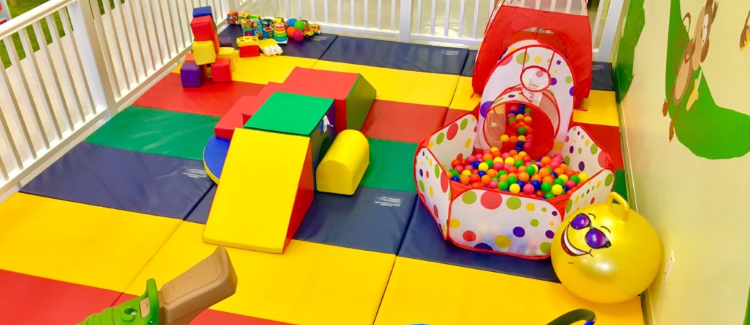 From ceramics, arts and crafts, open play to mommy & me classes, Lil Giggles Play Cafe is the destination for rainy day fun. Also featuring fresh coffee and lattes served daily, both parents and children can enjoy an active day indoors.
455 Route 9 South Englishtown NJ 07726
732-851-5555
http://lilgigglesplaycafe.com/
118.  All About Fun
Day off of school with less than thrilling weather? Take your tot to All About Fun for open play.
All About Fun is all you need to entertain your child when the weather isn't favorable. With different amenities to satisfy every child's personality, they can let their imagination run wild. See website for open play hours.
Marketplace II
419 Route 34 Matawan, NJ 07747
732-970-6251
http://www.allaboutfunnj.com
119. Silverball Museum Arcade
Go retro with Asbury Park's Silverball Museum Arcade.
Pay tribute to the past of all pinball machines old and new with Asbury Park's retro arcade. With hundreds of machines to choose from, you can spend the day indoor by the shore.
1000 Ocean Ave Asbury Park, NJ 07712
732-774-4994
http://silverballmuseum.com/
120. Yestercades
Blast some aliens or chase away some ghosts with the retro gaming at Yestercades of Red Bank.
You can experience gaming like never before at Yestercades! With gaming consoles, pinball machines, and fan favorites, experience all this place has to offer at this gamer's haven. Day passes are $25 and it is $8.75 per hour.
80 Broad St Red Bank, NJ 07701
(732) 383-7873
http://www.yestercades.com
121. Sea Girt Lighthouse
See what's in store with the Sea Girt Lighthouse.
Since 1896, the Sea Girt lighthouse guided mariners towards safety when sailing inland. Tour this historic landmark that makes NJ unique. Open year round, it offers special tours on certain dates like Night Climbs and the like. 42 steps take you to the best view on the Jersey Shore.
9 Ocean Ave Sea Girt NJ 08750
(732) 974-0514
http://www.seagirtlighthouse.com
122. Garden State Rocks
Race to the top with Garden State Rocks. 
New Jersey's newest indoor climbing facility is tucked away in Morganville, NJ. Garden State Rocks has rock walls for anyone at any age – just grab the family and go.
705 Ginesi Dr. Morganville NJ 07751
732-972-3003
http://www.gardenstaterocks.com
123. Catsbury Park Cat Café and Tea Lounge
Cats and tea…sounds like a great combination, right?
For $9 on weekdays and $11 on weekends for adults, you can go into a room full of free-range, adoptable cats. Grab some tea and pop into a chair – spend a rainy day with some furry friends who want a home. Intrigued? Learn more about our own visit to this fun Asbury Park attraction here.
708 Cookman Ave Asbury Park, NJ 07712
(732) 361-8997
https://www.catsburypark.com
124. Strauss Mansion Museum
In Atlantic Highlands, history and fun become one with the Strauss Mansion Museum.
With different events and walking tours focused on the beautiful town of Atlantic Highlands, this museum pays tribute to one of Monmouth County's beloved towns. View antiques, watch a show, and more with the headquarters of Atlantic Highlands history.
27 Prospect Circle Atlantic Highlands, NJ 07716
732 291 1861
http://www.ahhistory.org
125. Go Play
When the bad weather comes, don't get discouraged – Go Play in Belmar has all-day fun for everyone. 
This retro arcade is a great way to spend the day indoors. From classics like air hockey and skeeball to video games of all kinds the day is sure to fly by for the whole family.
1102 Main Street Belmar, NJ 07719
732-681-PLAY
http://www.goplaybelmar.com/
126. Taste and Technique
Take a cooking class at Taste and Technique. 
Gourmet goodies can only be made indoors! Cooking classes are available for children and adults at Taste and Technique
597 River Road Fair Haven, NJ 07704
732-741-2665
http://www.tasteandtechnique.com
127. Amazing Escape Room
Challenge your group to "escape" before time runs out at Amazing Escape Room in Freehold.
Gather your buddies or your family and get ready to escape. The Freehold location offers over 4 different themes and stories, so you can pick the most exciting one. It is sure to create lasting memories with your loved ones.
2 Monmouth Ave Freehold, NJ 07728
732–333–0448
https://amazingescaperoom.com/freehold/
128. Howell Lanes
Monmouth County's best bowling alley is your destination for indoor fun.
Howell Lanes is Monmouth County's top choice for bowling. With a café, bar, and over 30 lanes, the entire family can spend the day indoors making memories.
1002 Route 9 SouthHowell, NJ 07731
(732) 462-6767
http://www.howelllanes.com
129. Bev and Wallys Fun N Games
This great arcade is an indoor treasure tucked in Keansburg's mostly outdoor amusement park. 
Open year-round, Bev N' Wally's Fun N' Games is a great place for families on a day where indoors is more preferable. With cheap rates for arcade tokens and a wide selection and go, make this your go-to rainy day spot.
46 Beachway Ave Keansburg, NJ 07734
732-581-3578
http://www.bevandwallys.com/Bev_and_Wallys/Home.html
130. The Gravity Vault Indoor Gym
The Shore's Best Indoor Rock Climbing Location is the best place to spend the day indoors with your group.
At Middletown's Gravity Vault, experience many different rockwall challenges that will take you to new heights. (Almost) all ages can experience 2 climbs for just $20! No reservation required.
37 Kanes Lane Middletown, NJ 07748
(732) 856-9599
http://www.gravityvault.com/locations/middletown-nj
131. Cocoa Beans Play Café
You can relax while the children play at Cocoa Beans Play Café.
Cocoa Beans Play Café is a great way to enjoy some relaxation and spend time with your younger kids. This sock-required play place is for ages up to 5. With special events and open play, come on over to Cocoa Beans Play Café and enjoy your day while the kids do indoor activities.
70 Apple Street Tinton Falls, NJ 07724
(732) 224-1100
https://www.cocobeansplaycafe.com
Morris County
132. Boonton Lanes
Avoid the rainy day with bowling at Boonton Lanes.
With over 20 lanes, a bar, grill, and arcade, you can be sure to spend your day hitting a high score at Boonton Lanes.
720 Myrtle Ave Boonton, NJ 07005
973-335-0123
http://nationwidebowling.com/boonton-new-jersey/


133. Glassworks Studio
Create your own work of art with Glassworks Studio.
This make your own glass studio is a way to make anyone's creativity shine. With social events, parties, classes, and open studio time, there's always something to make at Glassworks Studio.
151 South Street Morristown, NJ 07960
973-656-0800
http://www.umakeglass.com/

134. Brushes and Bisque
Relax and let your creativity shine with Brushes and Bisque – a paint your own pottery studio.
Events for children, toddlers, and adults are available at Brushes and Bisque – Denville's paint your own pottery studio. Even if you don't consider yourself creative, unwind at Brushes and Bisque.
45 Broadway Denville, NJ
973-627-6292
http://www.brushesandbisque.com/index.html
135. Rockaway Billiards
Rockaway Billiards is your indoor spot for pool and pals.
Gather your team and face off at Rockaway Billiards, the premier spot for tournaments, food, and fun. The hall also offers practice passes, so you can play solo whenever you want. Next time you want to stay indoors, pick Rockaway Billiards.
353 Route 46 West Rockaway NJ 07866
973-625-5777
https://www.rockawaybilliards.com/
136. Randolph Climbing Center
Get to the top and stay dry the next time there's a rainy day.
A Rockwall climbing gym is a great way to spend the day indoors and stay active. At $12 for adults and $10 for students, the rates are reasonable, and the facility is fun.
3 Middlebury Blvd Randolph, NJ 07869
(973) 598 – 8555
http://www.randolphclimbingcenter.com/
137. Mud Clay Studio
Take to the pottery wheel at Mud Clay Studio to create your custom masterpiece!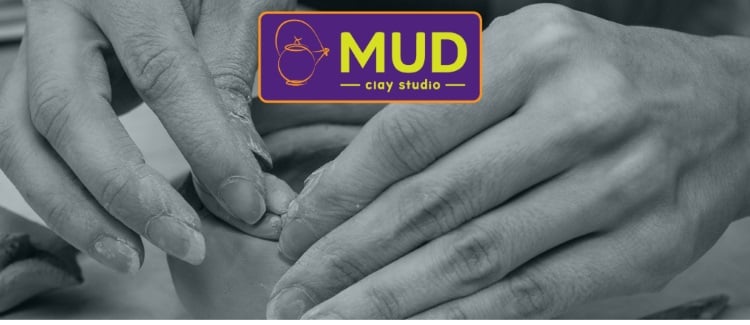 Take a class (such as ladies' night or couples clay date) on the wheel or come in to open hours to make your own sculpture. Pottery is the perfect gift to give to a loved one or for yourself. Turn off the technology and get into the art of clay. There are two studios in Madison, NJ, and the other in Boonton, NJ.
6 Main St, Madison, NJ 07940
(973) 520-8480
http://mudclaystudio.com/whats-goin-on-mud/?view=calendar&month=01-2019
409 Main St, Boonton, NJ 07005
(973) 917-3399
http://mudclaystudio.com/boonton-calendar/?view=calendar&month=01-2019
138. Video Game Party Center
Video Game Party Center is the place to score with your kids on a rainy day.
With Randolph's own Video Game Party Center, get them out of the house doing the thing they love. Housed in Randolph's Tennis Center, the gaming lounge offers comfy chairs, wonderfully huge TVs, and an area for eating. Perfect for your gamer guy or girl.
1578 Sussex Turnpike Randolph, NJ 07869
(862) 259-1131
http://videogamepartycenter.com/
139. Imagine That
Let their imagination run wild (but still indoors) at Imagine That.
Newly renovated and reopened as of Dec 9th, 2017, Imagine That is only growing stronger. With over 50 unique exhibits, kids can explore and imagine to their hearts content. There is something for everyone at the new Imagine That Children's Museum.
4 Vreeland Road Florham Park, NJ  07932
(973) 966-8000
http://imaginethatmuseum.com/
140. Creative Hands
Get your hands dirty with Creative Hands Art Studio and Atelier.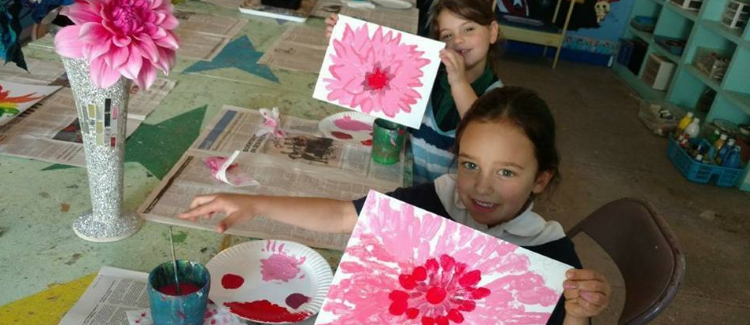 Creative Hands art studio is a great way to add a colorful indoor activity to your repertoire. With classes and workshops for all ages, let everyone in the family create something amazing.
14 Kings Road Madison NJ 07940
908-604-0773
http://creativehandsartstudio.com
141.The Growing Stage: Children's Theater
See a show or be in one at The Growing Stage: The Children's Theater of NJ.
North Jersey's professional children's theater is known for their wonderful acting, singing, and dancing classes. With four productions a year, children have a place to shine. Stop in and see what they can do – tickets can be purchased online.
7 Ledgewood Ave Netcong, NJ 07857
973-347-4946
http://www.growingstage.com
142. Icehouse Pottery
Spin into something you create at Icehouse Pottery.
This state-of-the-art pottery studio is a great way to spend the day indoors. With a kiln room, glaze room, workroom, glaze mixing room, and other wonderful amenities, this cozy studio is here to help you cultivate your next creation.
3 Paterson Turnpike Riverdale, NJ 07457
(973) 616-4700
http://www.icehousepottery.org/
143. Museum of Early Trades and Crafts
Learn all about the artistry and technology of the "olden days" with the Museum of Early Trades and Crafts.
From cabinets to shoemakers, before there were companies and businessmen, there were tradesmen. Artisans and tradesmen conducted many crafts of everyday life we often take for granted today.  At $5 for adults and $3 for everyone else, spend the day learning about different crafts from long ago.
9 Main Street Madison, NJ 07940
(973) 377-2982
http://www.metc.org
144. The fun never stops at Funplex (yes, there are two!)
One of two locations in NJ, you and your family can play indoors all day at Funplex.
From laser tag, arcade classics, ticket games, and rides – all you have to do is pick what fun is to be had.
182 Route 10 W. East Hanover, NJ 07936
973-428-1166
https://thefunplex.com/east-hanover/
145. Macculloch Hall
A very lovely 26 acre farm and orchard.
Come visit the Macculloch Museum and experience American history right where it happened!
45 Macculloch Avenue, Morristown, NJ 07960
973-538-2404
http://www.maccullochhall.org/
146. Circle Bowl and Entertainment
Modern bowling takes its form with Circle Bowl and Entertainment.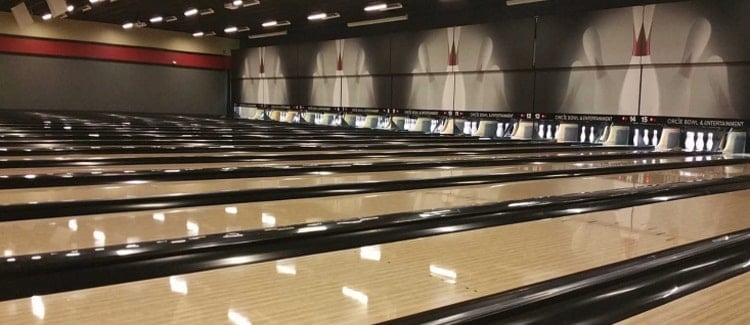 With bumper bowling and leagues for all ages, Circle Bowl strives to be the best in its class. Come see what they're all about!
1113 Route 46 West Ledgewood, NJ 078529
732-584-8600
http://www.circlebowlnj.com
Ocean County
147. Vintage Auto Museum of NJ
New Jersey's only Vintage Car Museum!
Pay a visit to this niche museum for the car lover in your family. With different displays for seasonal events, the Vintage Auto Museum of NJ is a one-of-a-kind NJ treat for the motorhead you know and love.
1800 Bay Ave Build. 13 Point Pleasant, NJ 08702
732-899-0012
http://www.vintageautomuseum.org
148. Jenkinson's Aquarium
Come see different aquatic life and learn all about marine biology at Jenkinson's Aquarium.
Ocean County's most popular aquarium is open every day except Thanksgiving, Christmas, and New Years Day. Spend any day looking at the many different animals and make sure you stick around for feeding time for the seals, sharks, and penguins! (vary per day and time of year.) Adults are $14, children are $8, and kids 2 and under are free!
300 Ocean Ave Point Pleasant Beach, NJ 08742
732-899-1212
https://jenkinsons.com/aquarium/
149. Insectropolis
New Jersey's premiere bug museum is perfect for the day indoors.
After this trip to the Bugseum of NJ, your children will know not to fear the next time they see a spider in the house. Insectropolis offers many different exhibits to entertain and educate all ages about the creepiest, crawliest bugs from all over the world. Open Tuesday to Saturday, admission is $8 for everyone over the age of 2!
1761 Route 9 Toms River, NJ 08755
(732) 349-7090
http://www.insectropolis.com
150. Ocean County College Planetarium
See the wonders of the universe with the Robert J Nevins Planetarium at Ocean County College.
With laser shows, daytime shows, and more, see all space has to offer at the Nevins Planetarium. At $10 for adults, $8 for seniors, and $7 for children and students, it's a great way to enjoy the day.
1 College Drive Toms River, NJ 08754
(732) 255-0343
https://www.ocean.edu/content/public/for-the-community/planetarium.html
151. Paint A Pot
They provide the services – all you got to do is paint!
No matter your skill level, paint a pot at this beach-based activity studio. With pieces starting at $20, everyone at any age can enjoy this creative indoor idea of fun.
2807 Long Beach Blvd Long Beach Island, NJ 08008
No phone number – the owner is deaf!
http://paintapotlbi.com/
152. Lucky Leo's Arcade
Lucky Leo's Arcade is Seaside's oldest tradition.
This arcade may seem like your typical Jersey staple – but Lucky Leo's has a 50+ year history unlike any other arcade on the shore. Once run by Leo himself, his sons now enjoy running this iconic Seaside dwelling. Leo's features all different types of games for fun on the boardwalk whenever you want it – open year round!
315 Boardwalk Seaside Heights, NJ 08751
732-793-1323
http://luckyleos.com
153. Play Day Place
Get their energy out when they run wild at Play Day Place. 
With open play times almost every day, Ocean County's number one play place is perfect to take them when it is a little stormy outside. With crawl-in structures, arts and crafts, make-believe rooms, and more, they are in for a blast of a day.
695 Challenger Way #1 Forked River, 08731
609-488-1691
http://www.playdayplace.com/home.html
154.  Make it Glass
Create jewelry, bowls, pendants, cuff-links, and more with Make It Glass hands-on art glass studio.
Creating your own masterpiece is easy and fun for the whole family.  They supply you with your tools and will even give you a quick tutorial on how to begin your craft. Designs vary from ages 5 to 85.
40 Chestnut Street Lakewood, NJ
(732)- 994- 5000
http://www.makeitglassbyus.com/
Passaic County
155. Lambert Castle Museum
Come visit this famous building that was built in 1892
Visitors can take a self-guided tour and take in the sites of the beautiful furnishings and local history.
3 Valley Rd, Paterson, NJ 07503
(973) 247-0085
https://lambertcastle.org/castle/
155. T-Bowl II
T-Bowl II is a great place to bowl your entire day away.
Did you know bowling is the number one participation activity in America? Millions of Americans choose bowling as their group activity each year. Be one of the many who enjoy ten-pin bowling and take the entire family down to T-Bowl II in Wayne.
300 Preakness Shopping Center Wayne, NJ 07470
(973) 694–5800
https://tbowl2.com/
156. Pencilworks Studio
Awaken your inner artist and take a drawing class!
Take a class with a professional artist! Draw beautiful pictures from photo references get specific tips and instructions to help you achieve more detail and become a better pencil artist.
96 Main St, Little Falls, NJ 07424
(973) 812-4448
http://www.pencilworksartstudio.com/
157. Yogi Berra Museum
The baseball fan in your family will love to spend some time at the Yogi Berra Museum.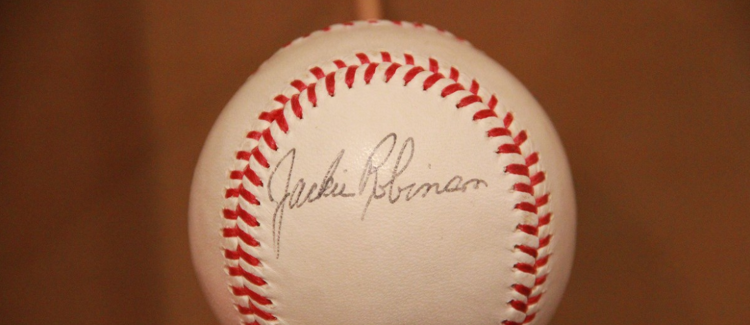 This museum pays homage to 50+ year residents of Montclair Yogi Berra, perhaps one of the greatest baseball payers to ever exist. Explore this athlete's legacy, values, and upbringing and watch as one of America's heroes grows to become a pop culture icon.
8 Yogi Berra Drive Little Falls, NJ 07424
973-655-6890
https://yogiberramuseum.org
158. Paterson Museum
See the evolution of Paterson, NJ with the city's unique museum.
With different exhibits and events, the Paterson Museum will show how this unique NJ spot has grown. At a suggested donation of $2, check out at all the antiques and sites this location has to offer.
2 Market Street #202 Paterson, NJ 07501
(973) 321-1260
http://www.patersonnj.gov/department/?structureid=16
159. Rack N' Roll
Passaic County's premiere entertainment center!
Rack N Roll provides Passaic parents with the ability to supply their children with indoor fun all year round. With 100+ video games, kiddie rides and games, great food, and billiards, hours of fun awaits.
212 Washington Place Passaic, NJ 07055
973-365-0020
http://www.racknroll.biz
160. Ice Vault
The Ice Vault is perfect for some indoor skating for the whole family.
The Ice Vault offers open skate times for the public – check the schedule online for weekly calendars. At $11 for adults and $9 for children and seniors, teach your little ones to skate and enjoy a great activity for all seasons.
10 Nevins Road Wayne, NJ 07470
(973) 628-1500
http://www.icevault.com
Salem County
161. Royal Port Antiques
Find re-purposed gems and antiques in this large 12,000 square foot warehouse.
If you love history. and finding old machines or trinkets–there is so much to explore at Salem's Antiques. They constantly are bringing in new and interesting products. Check out their Instagram to see the fun things they have been creating and bringing in! You can go shopping or just go to have some fun at Royal Port Antiques!
13 Market St, Salem, NJ 08079
(856) 339-0400
https://royalportantiques.typepad.com/
162. Hancock House Historic Site
Explore Salem County's history which lies in the Hancock House.
The Hancock House was the site of the historic Salem County family and the scene of a British massacre during the Revolutionary War. Get a candlelight tour of this old house, make your own holiday wreath, or participate in a cooking workshop with this yearlong attraction.
3 Front Street Hancock's Bridge, NJ 08038
856-935-4373
http://www.state.nj.us/dep/parksandforests/historic/
163. Alampi Art Studio
Take a class at Alampi Art Studio.
This great studio is perfect for any artist no matter the age. Everyone can do something amazing at the Alampi Art Studio, Salem County's best art haven.
157 Harrisonville Lake Rd Pilesgrove, NJ 08098
(856) 769-3666
https://www.facebook.com/Alampi-Art-Studio-151049097274/
Somerset County
164. Branchburg Sports Complex
Get tagged with laser tag or spend your entire day in a PlayMaze at Branchburg Sports Complex.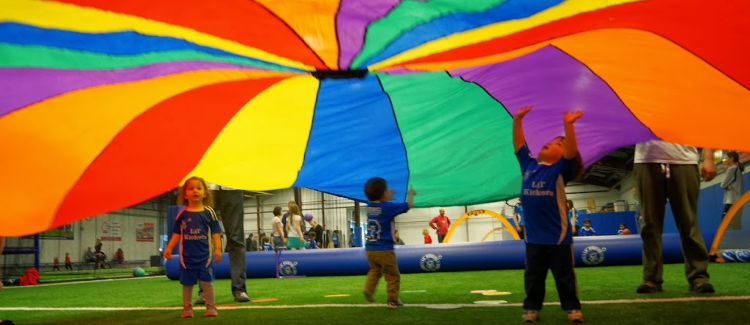 Branchburg Sports Complex was designed with rainy day activities in mind. With open play times, laser tag, an arcade, and a play maze, spend your day at Somerset County's number one stop for fun.
47 Readington Road Branchburg, NJ 08876
908-203-1600
http://www.branchburgsportscomplex.com
165. Children's Museum of Somerset County
Explore and play the day away with the Bridgewater Children's Museum of Somerset County.
The Bridgewater Children's Museum will always have something new and exciting to do. Taking science and environment lessons, the museum teaches children 3-9 how they can learn about living in the world around them. With select hours, you can visit the website to plan your trip to the museum.
The PeopleCare Center
120 Fiderne Ave Bridgewater, NJ 08807
908-725-4677
http://childrensmuseumnj.org/index.htm
166. Villager's Theater
Catch a play or a musical at Villager's Theater.
Villager's Theater is the place to be if you're looking for a show. With different groups performing productions year-round, see a performance by kids, teens, or adults for a great rate. See website for more info.
475 DoMott Lane Somerset, NJ 08873
732-873-2710
http://www.villagerstheatre.com
167. JC Comics
Find what you're looking for at JC Comics and Collectibles.
Your favorite superheroes, supervillains, and more are all at JC Comics. Spend your day shopping for action figures, Funko pops, vintage toys, graphic novels, and comics.
579 Route 22 W. North Plainfield.NJ 07060
908-756-1212
http://www.jccomics.com
168. The Wallace House
Explore a piece of NJ history at the Wallace House.
John Wallace owned this house and built it up to be the largest house at the time of the Revolutionary War. Because of its notoriety, Washington and his forces stayed there during the Winter of 1779. Wallace housed the military forces and left the legacy that is the Wallace house. Explore this NJ staple in history.
71 Somerset Street Somerville, NJ 08876
(908) 725-1015
http://www.state.nj.us/dep/parksandforests/historic/olddutch-wallace/odwh-wallacehouse.htm
169. Kids Blvd.
Kids Blvd. is a great play place for all different personalities.
If you have children that can rarely agree on anything, take them to Kids Blvd. Here, they can play and learn with interests of their liking. Just pick up a play pass and come to open play.
125 Washington Valley Road Warren, NJ 07059
732-560-5437
https://kidsblvdgym.com
Sussex County
170.  Franklin Mineral Museum
Find out which minerals are all around us at the Franklin Mineral Museum.
The world's most famous zinc mines are found in Franklin and Ogdensburg. Explore all the minerals the Garden State has to offer and dig for some of your own (weather permitting) here.
32 Evans Street Franklin, NJ 07416
973-827-3481
https://franklinmineralmuseum.com/
171. Sterling Hill Museum
The Sterling Hill Museum is a great way to teach children of all ages about Earth Science. 
The Sterling Hill Museum is open year-round and will allow ages 7 and up to collect rocks, discover fossils, and more. Take a tour and participate in a digging activity – tours are $12 for adults $11 for seniors, $9 for children, and free for children under 3 (weather permitting!)
30 Plant Street Ogdensburg, NJ 07439
973-209-7212
http://sterlinghillminingmuseum.org
172. Space Farm Zoo and Museum
Did you know there's a zoo and a museum tucked away in Somerset County?
No need to go to NY or PA to find all your animal discovery attractions. Space Farms Zoo has over 500 animals and the Space Farms museum houses antique vehicles, firearms, Indian artifacts, dolls, and more. The whole family can find something at this sleepy NJ attraction.
218 County Road 519 Sussex, NJ 07461
973-875-5800
https://www.spacefarms.com/
173. Laser One
There's something for everyone at Laser One laser tag and parties.
Somerset's best family entertainment center has something for everyone. With a multi-level arena for laser tag, bowling, and indoor mini golf, spend the whole day out of the rain at Laser One.
205 Route 23 Wantage, NJ 07461
973-702-0500
http://laser1.us/
174. Skylands Ice World
New Jersey's best Ice Skating rink is the place to be for indoor fun.
If your child wants to learn to ice skate or if they know how, Skylands Ice World offers open skating, hockey and lessons for adults and children. Special events include Skylands Ice Jam – perfect for teens.
1763 Highway 23 Stockholm, NJ 07460
(973) 697-1600
http://skylandsiceworldnj.com/
175. Spiderweb Art Gallery
Children's books and more are in store at Spiderweb Art Gallery.
Browse through hundreds of works of pop art for your home. Comic book fans and sci-fi lovers will love this diverse gallery of paintings!
5 Waterloo Road Hopatcong, NJ 07843
973-770-8189
https://www.spiderwebart.com
176. Friar Mountain Model Railroad Museum
Take the kids to see their favorite characters with the Friar Mountain Model Railroad Museum.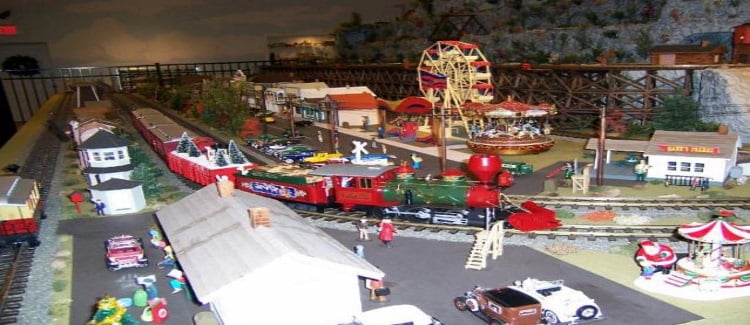 Model train enthusiasts and Thomas the Train friends and family will love this sleepy museum in Sparta. For a rainy-day joy, come here and see the different trains they offer for viewings.
240 Demarest Road Sparta Township, NJ 07871
973-579-9833
http://www.fmmrm.com
Union County
177.  Fire Me Up Studio
Great for all ages!
Fire Me Up is the best place to spend the day indoors in Cranford. From glass fusing to clay sculpting and pottery painting, all personalities can express their creativity.
117 N. Union Ave Cranford, NJ 07016
(908) 272-2600
https://www.firemeupstudio.com
178. Kidz Village
Drop in any time at Kidz Village.
The all day, every day open play place for those without a plan is Kidz Village. With over 12 activity centers, all you need to do is bring them to this kid-centered funhouse. At just $12.99 for children and nothing for adults, spend your day indoors at this kiddie haven.
131 S 31st Street Kenilworth, NJ 07033
908-445-7220
http://www.kidzvillage.com/
179. Jersey Lanes
Bumper bowling allows children and parents to bowl together at Jersey Lanes.
Linden's number one family fun place is a great place to spend the day inside. On top of bowling, the place offers an arcade, so they won't get bored at this center for a rainy day activity.
30 Park Ave Linden, NJ 07036
908-486-6300
http://www.jerseylanes.com
180. Merchants and Drovers Tavern Museum
Rahway's unique piece of NJ history.
NJ offers many historical sites- the Merchants and Drovers Tavern Museum is one of them. Explore the history of this house that has been owned by many and learn about why it still stands today.
1632 St. Georges Ave. Rahway, NJ
732-381-0441
http://www.merchantsanddrovers.org
181. Pump It Up of Roselle Park
Obstacles and more for the rainy-day blues.
This indoor obstacle course and inflatables of all ages await in this indoor play arena. Check the website for open playtimes. Socks required!
158 E. Westfield Ave Roselle Park, NJ 07204
908-245-5867
https://www.pumpitupparty.com/roselle-park-nj/

182. Screamin' Parties
Not just parties – Screamin' Parties is a great rainy-day activity.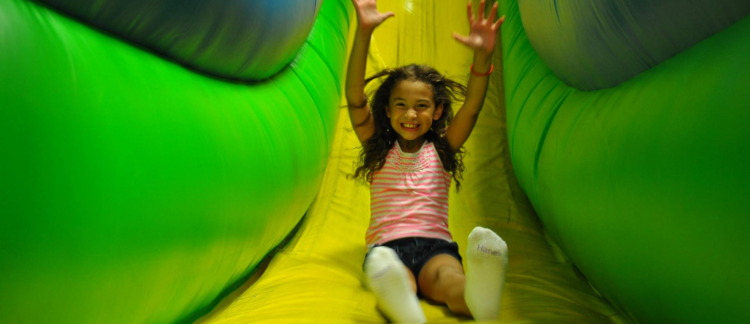 They can get all their energy out at Screamin' Parties – the premiere rainy-day activity spot. Call for their open bounce times for fun for everyone.
271 Route 22 East Springfield, NJ 07081
877-96-PARTY
http://www.screaminpartiesspringfield.com
183. Liberty Hall Museum
See the house that's been owned by governors, senators, and other important NJ figures.
With a recent discovery of aged wine in the house as well as old artifacts, visit this intriguing museum – open April – December. (Scheduled tours available for those wanting to go from January to March, with 10+ people.)
1003 Morris Ave Union, NJ 07083
908-520-0400
http://www.kean.edu/libertyhall/visit
184. My Gym
Just because you're supposed to be indoors doesn't mean they have to sit around – come play at My Gym Westfield.
My Gym Westfield is the best place to take your child for active fun. Enjoy days where the children can do a craft, participate in active games, and practice their sports skills. Ages 3 to 9 can enjoy fitness days, while classes range from 14 months to 10 years. Enjoy indoor fun at My Gym!
110 South Ave West Westfield, NJ 07090
(908) 317-0888
https://www.mygym.com/westfield
185. Just Bead Yourself
Designed with your little girl in mind.
At Just Bead Yourself, your little one can create all types of jewelry. With holiday crafting and themed events like Sofia the First or Descendants jewelry making, this is a great place to spend the day inside. Appeals to ages 3 to 9. Check out their website for varying prices.
113 Central Ave, 2nd Floor Westfield, NJ 07090
908 232-3411
http://www.just-bead-yourself.com/
186. Stryker Airsoft Indoor Arena
New Jersey's only indoor airsoft arena is perfect for ages 10 and up.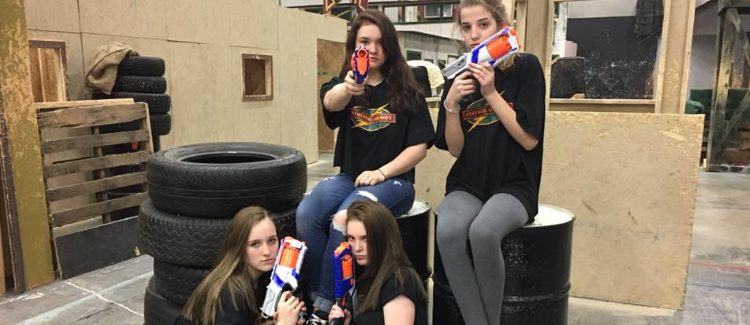 Get them off their video games for this life-like experience. Stryker Airsoft Indoor Arena offers rentals for equipment and gear so all you have to do is show up. With two-hour entry and an all-day option, all you have to do is sign a waiver and drop off the kids for a day they'll enjoy.
13 Route 57 Hackettstown, NJ 07840
(908)- 269- 8965
http://www.strykerairsoftnj.com/home.html
187. Shippen Manor Museum
The history of Warren County is tucked in Shippen Manor.
The Shippens were a wealthy Philadelphia family that left a legacy. Explore their historic dwelling which has been carefully restored to reflect the architecture of the past. Come tour this landmark and supposedly "haunted" NJ hotspot.
8 Belvidere Ave Oxford, NJ 07863
(908)-453-4381
https://warrenparks.com/wcchc/
188. Oakwood Lanes
Bowling is a perfect ten at Oakwood Lanes.
Warren County's best bowling alley has all you need for a great family fun day. With a sports bar and grill attached, live music, and bowling for the little ones and big kids, it's an all-inclusive way to chase the rainy day blues away.
234 Route 31 Washington, NJ 07882
908-689-0310
http://www.oakwoodlanes.com/index.html
---
If it rains in NJ, check back here for options for any personality. From art and sports to museums and animals, you'll never run out of things to do indoors in NJ!
Got any more unique places in NJ that are perfect for a rainy day? Comment below and let us know your favorite rainy day activity in the Garden State.
Check out our top 16 kid-friendly museums if you're looking for more kid-themed enrichment.
Liked our rainy day attractions in Asbury Park? Why not spend a day trip in the famous Monmouth County city.
To see more winter attractions on the Jersey Shore specifically, take a look here.
A breakdown of more kid-themed venues for rain or shine is right here!
Explore all the cultural experiences NJ has to offer with a list of Educational and Multicultural Day Trips in NJ!
For more ways to find fun fast, take a look at more of our NJ Quick Guides!
Alison Silverman
Alison is a content marketer and writer for FunNewJersey.com. In her spare time, she enjoys watching NJ Devils hockey games, spending time down by the Jersey Shore, and trying new craft beer (especially in NJ!)[/box]
FAQs
What can you do on a rainy day in NJ?
There are plenty of things to do on a rainy day in New Jersey. For instance, you can go explore the Absecon Lighthouse. This lighthouse in Atlantic City is historic and very inexpensive to visit. Climbing up such a historic monument will be a memory that everyone will always cherish.
There are also plenty of educational opportunities such as the Atlantic City Aquarium. It is open year-round and each ticket is $10 or less depending on each guest's age. There are also plenty of museums to visit such as the African American Heritage Museum, Meadowlands Museum, and the Belskie Museum of Art and Science, amongmany others.
What can I do on a rainy day near my home?
There are plenty of amazing activities to do in your hometown in New Jersey. In Atlantic City, you can go to the Atlantic City Experience. In Bergen County, you can go to FunTime Junction. In Burlington, try the Speed Raceway. In Camden, there's the Flyers Skate Zone. In Cape May County we love the Escape May Escape Room. In Cumberland county, you can go to the last surviving drive-in in New Jersey, called the Delsea Drive-In, and catch a movie. We recommend the Montclair Art Museum in Essex. Gloucester County is home to The Jean and Ric Edelman Planetarium. No matter where you are in New Jersey, there is always something to do on a rainy day that isn't far from home.
Where can I take my friend on a rainy day?
If you want to take your friend somewhere exciting on a rainy day, we recommend Fahrenheit Ceramic Studio in Gloucester County. This is a great place to catch up while still doing something fun and creative with your friend. This ceramic studio in Pitman, NJ offers plenty of different pieces for you to pick from. Once you select from their wide variety of pots, mugs, dishes, and statues, you get to paint it using whatever colors you choose. This fun activity is only $8 a person plus the cost of the pottery pieces you choose. Once you're done painting the pottery with glaze, they will stick your piece in a kiln. All you have to do is drop by and pick it up when it's done!
What is there to do for toddlers on a rainy day in NJ?
Kidz Village is a great place to take a toddler on a rainy day. There is a special area for toddlers to play in, plus plenty of other fun activities for the rest of your kids to take part in. This play-village allows kids to use their creativity and pretend to be citizens in a quaint village for a day. Skyzone trampoline parks also often have toddler time, so check with your closest Skyzone on times that will be best to take your toddler to play with others. You can also have your toddler try their hand at pottery painting by taking them to Brushes and Bisque, a pottery studio in Denville.
What can you do in New Jersey for free?
The African Art Museum in Tenafly, New Jersey is free and is a great place to go on a rainy day when you need something to do. This art museum celebrates African American heritage and is maintained by the Society of African Missions. This educational art museum has plenty of masks, drawings, sculptures, paintings, and more from African artists from throughout American history. Admission is always free, but donations are encouraged in order to keep this vibrant art museum thriving. There is always something for everyone at the African Art Museum, and you will leave having much more appreciation for artists you may have never heard of before.
What can I do today in Jersey?
If today is a rainy day in New Jersey, don't worry! There are still plenty of things to do and explore indoors far away from all of the storm clouds and rainy weather. For instance, you can bring your family and friends bowling at Oakwood Lanes in Washington, NJ. Looking for more action? Try visiting Pump It Up in Roselle Park, NJ. This indoor obstacle course is sure to keep you entertained. The Spiderweb Art Gallery in Hopatcong, NJ is another place you should definitely check out. This art museum features plenty of pop art that art lovers and comic book fans alike will absolutely adore.
What should I do with my family today?
Rainy day in New Jersey, again? Never fear, there are plenty of things that you can do with your family today. For instance, try taking them to Laser One in Wantage, NJ. This indoor amusement park is so much more than just Laser tag. You can also take part in mini-golf and bowling, and munch on plenty of snacks and drinks while you're there.
We also love the Space Farm Zoo and Museum in Sussex, NJ. There are over 500 animals the kids would love to see, and a museum full of vintage cars and interesting artifacts to ponder. This vintage museum and zoo is a great way to get the family out of the house on a rainy day.