The Most Romantic Resorts In New Jersey...By Season!
Posted on January 16, 2023
By

admin

269 Views
When people think of honeymoon destinations, they don't usually think of New Jersey. They may think of Aruba, or perhaps a trip to Paris. That doesn't mean that New Jersey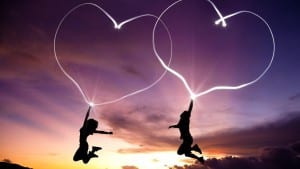 doesn't have a slew of awesome romantic destinations, nor does it by any means suggest that you can't have an amazing honeymoon in the Garden State.
If you've been feeling the need to get romantic, never fret. There are plenty of places you can go where you can reignite that spark! We found the best getaways by season, and provide the details to them in this brand new post.
The Best Winter Romantic Getaway
Jack Frost might be nibbling at your nose, but that doesn't mean that you can't get the warm heat of summer by visiting Atlantic City. During the winter months, rates for hotels like Harrahs are as low as can be, primarily because it's not a location most people will associate with winter.
The fact that it's winter also doesn't reduce the number of amenities that you get to take advantage of. The clubs are always bumpin' in Atlantic City, there are a million different super elegant spas to choose from, and there's also a slew of different casinos you can check out. For couples, this can mean that you can take advantages of amazing discounts and avoid crowds just by going during off-peak hours. Check out our guide to Atlantic City attractions here!
The Best Fall Getaway For Romance And Wine
There is something innately romantic about being able to visit a real vineyard, stroll through the winery, and sip on freshly uncorked wine with the one you love. Renault Winery allows you to do just that, and also has an onsite resort where y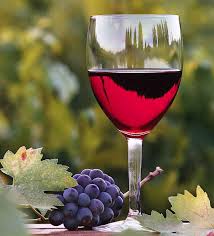 ou can relax, enjoy yourself, and cozy up to your lover. Better still, Renault has two restaurants onsite, and also as a fully equipped golf course on a beautiful, sprawling lawn.
To make things even more unique, each hotel room at Renault is different. So, no two visits you make will ever quite be the same. They also regularly hold events, and also allow people to tie the knot at their venue, too.
Renault Winery
Site
The Best Romantic Location In New Jersey During The Spring
If you really want to wow your partner, taking them to Crystal Springs Resort is a great way to do that. This highly acclaimed resort has everything you could ever want to make a romantic honeymoon an unforgettable, once in a lifetime trip. 
Like Renault, this destination makes it easy to boost your golf game during your stay. Crystal Springs actually has one of the most well-maintained greens in the state, and also allows people to have both individual, couples', and family lessons.
Crystal Springs is also famous for their excellent cuisine, and boasts over half a dozen venues where gastronomes of all kinds can try out fine dining, fine wines, and mouthwatering desserts. Many of their newer menus are seasonal and locally sourced, making it a hotspot for people who insist on quality food.
Lastly, it's also worth mentioning that Crystal Springs has one of the best spas in the country, and has become famous for its couples packages. Needless to say, it's a great place to go if you don't want to be forced to do all the planning by yourself.
The Best Romantic Destination During The Summer
Simply put, you just cannot have a New Jersey vacation, or a list about romantic resorts in New Jersey without including at least one which gives you the chance to experience romance at the Jersey Shore. Cedars and Beeches is a small bed and breakfast in Long Branch that offers just that.
At Cedars and Beeches, guests get to enjoy close proximity to some of the most luxurious beaches at the sh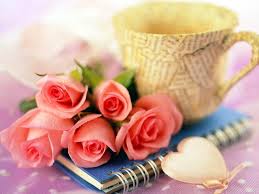 ore, and they also get to choose one of many different spa packages. They have wedding group packages, couples romance packages, as well as great individual services as well. Romance packages also come with a nice bottle of wine, and a sweet treat to enjoy after your couples' massage.
What we really love about Cedars and Beeches is the fact that it's at a close proximity to a huge number of different romantic restaurants, clubs, and venues in Long Branch, Sea Bright, and Rumson. In fact, it's even close to the only nude beach in New Jersey!
Cedars and Beeches
Site
Romance Isn't Dead In Jersey
Romance is actually quite alive and well in the Garden State. If you want to get the most out of your trip, make sure to book it at a romantic place that will take her breath away.
Oh, and chocolates won't hurt, either!