Woolverton Inn B&B - The Most Elegant Hidden Gem in NJ for a Restorative Retreat
Posted on January 16, 2023
By

Justine Zborowski

372 Views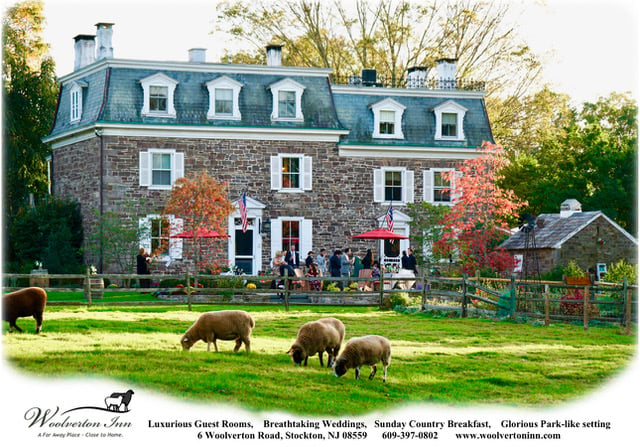 Why This is One of The Most Lovely Retreats in All of NJ
Because the peaceful natural beauty in this area is unmatched.
The Woolverton Inn secluded estate is surrounded by 300 acres of breathtaking landscapes, beautiful gardens, and picturesque farmland.
It is located right next to Bucks County which is known for its beautiful countryside home to farm stands, markets, and vineyards!
A very awesome unique point that can will make your stay so authentic is the sheep right outside your window!
Imagine waking up, feeling relaxed from the quietness and serenity that the countryside brings!
Pamper Yourself in Luxury
Be pampered with feather beds, soft to the touch terrycloth robes, and Egyptian cotton towels and bed linens in your room with a whirlpool tub for two.
Learn More about the Lodging
What Makes a Delectable Three-Course Breakfast?
When you stay at the Woolverton Inn, you'll quickly realize that breakfast is the most important meal of the day. The three-course menu is prepared with the freshest and most delectable local ingredients, including hand-picked choices from their garden when available.
Start your day with fresh squeezed orange juice shared with a Costa Rican blend of Organic Shade-Grown coffee or a selection of English tea. Next, taste a crispy, golden pastry topped with seasonal fruits!
NOW, the show-stoppers are the "Dutch Baby" soufflé pancake with brandied apples or the Brie and herb omelet with roasted tomato. But leave room in your belly for the apple-cranberry turkey sausage maple-glazed bacon or apricot-glazed pork sausage for a whirlwind of savory flavors!
The constant flowing flavors from the dishes are so harmonious it's like they're dancing on your palate. Guests have described the meal as world class because of the lightness in the texture of the food. You will be delightfully full for the day, you might even take a quick nap before attending to your plans!
Ten Peaceful Outings Just 5 Minutes Away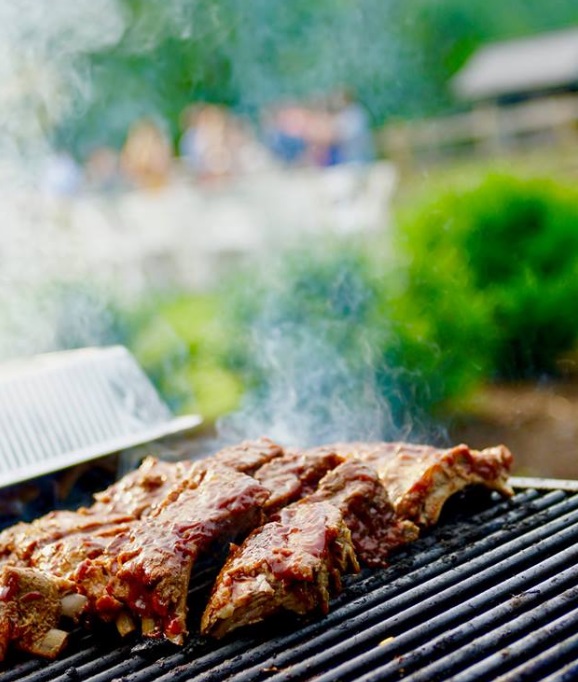 ~ Watch the sunset over the Delaware River. The perfect view is on the bridge crossing into Pennsylvania!
~ Enjoy an intimate dinner by candlelight in the loft at Sergeantsville Inn!
~ Shop for rare goodies at The Golden Nugget Antique Flea Market
~ Visit the smiley sheep along Cuttalossa Road– a must go because of its picturesque landscapes!
~ Hit Doylestown, then pay a visit to Henry Mercer's "castle", Fonthill, and Moravian Pottery and Tile Works.
~ Take a lazy tubing trip down the Delaware River.
~ Bike through The Green Sergeant Covered Bridge on Lower Creek Road.
~ Grab a cocktail at the intimate Boathouse Tavern in Lambertville.
~ Go shopping at the boutiques in Frenchtown, NJ.
~ Tour a local winery for a barrel tasting tour and then a nap on a featherbed!
Experience unique, glorious conditions in any season!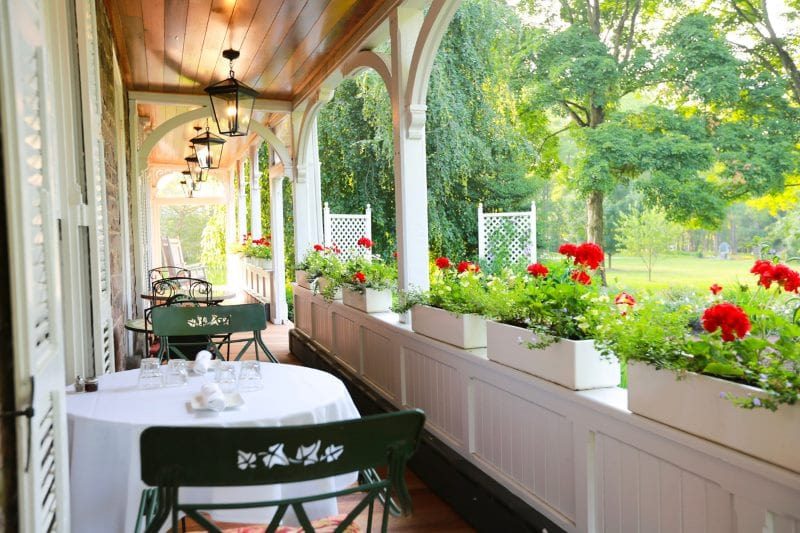 Elegant and Quaint in all Seasons
When spring comes around crocuses and magnolias sprout and you will hear the melodies of the songbirds.
As summer rolls in, roses, irises, wildflowers cover the grounds in a rainbow of color.
Of course, when fall comes, all warm colors like red, oranges, and yellows of the leaves peek through.
And while you're cozy inside for the winter season, you'll see a glistening of snowflakes dancing at your window and a light blanket of snow on the ground!
Other Very Notable Reasons to Enjoy the Inn
Weddings – An amazing venue to host your wedding, receptions or honeymoon. See more information about weddings here.
Retreats – Getaway from it all. The Woolverton In can customize any package for almost any reason. Whether you want to get away alone by yourself, with your loved one or with your entire family, The Woolverton Inn can make it happen.
Meetings – Their new meeting space is now ready for your next corporate gathering. Please call the Inn at 609-397-0802 or email us at [email protected] and let us coordinate a successful and efficient meeting event for you and your staff.
6 Woolverton Rd | Stockton, New Jersey 08559
Phone: 609.397.0802 • 888.264.6648
Email: [email protected]