Why Is New Jersey Weird?
Posted on January 16, 2023
By

admin

449 Views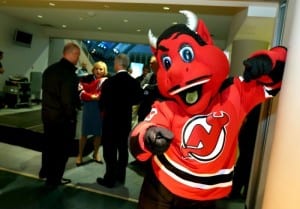 New Jersey, without a doubt, may have a reputation for being one of the most colorful states out there. In fact, it's hard not to say that our state is known for being weird when we have an entire magazine that is devoted to the strangeness that has happened in and around our state. (In case you didn't know, that magazine is Weird NJ.) Yes, as a state, there is no doubt that we might be a little on the weird side.
So, why is New Jersey weird? Why do we have a reputation as a weird state?
You will never, ever run out of ghost stories and local legends. Tired of talking about the Jersey Devil? Not a problem. Talk about Devil's Tree. Or, talk about the many ghosts which are likely haunting your local college campus. New Jersey has so many crazy legends and rumors surrounding it that it's nearly impossible to run out. In fact, we have so many New Jersey legends, we actually stand out as a state!
There's always a crazy adventure available around the corner. In New Jersey, you never have to worry about missing out on strange and unusual attractions. There are plenty of outings that are family-friendly but quirky, such as hitting up Paul Robinson Observatory, Insectropolis, Northlandz, or the Sterling Hill Mining Museum. If you're older and want crazier adventures, then New Jersey's slick nightlife is not to be missed.
You never know who you'll meet in New Jersey. Everyone knows that Debbie Harris, Bon Jovi, Jay & Silent Bob, and Bruce Springsteen live in New Jersey. Most people don't realize that there are many other celebrities who call the place home, or at one point have called the place home. For example, Queen Latifah and Beyonce Knowles both have owned homes in the state. This means that you're way more likely to meet a celebrity in this tiny state than you are in a larger, lamer state like Kansas.
It seems like there's always a movie filming going on in the area. New Jersey is one of the few strange states out there that seems to have a million landmarks made famous by movies. In Red Bank, the church which was used in Dogma is infamous. In North Jersey, there's at least one famous pizza parlor that was featured in a mafia TV show. Near Somerville is the Gatsby Salon on route 22, which was home to the Jerseylicious TV show. You get the point.
We're also (statistically) strange in how diverse we are as a state. New Jersey is now one of the very few minority-majority states in the US. Obviously, this will affect our culture as well as what we will have available in terms of restaurants, churches, and clothing stores. For people who want to experience the exotic, this makes the entire state of New Jersey a virtual candyland. Good examples of things to do to soak up cultural diversity include hitting up ethnic restaurants, checking out Newark's Portuguese Day, or checking out the Jersey Shore Greek Festival.
Oh, bizarre New Jersey, how we love you!
The coolest thing about living in a state like New Jersey is that it gives you the opportunity to let your freak flag fly without seeming like you're totally crazy. That's the cool thing about New Jersey – we're weird, wild, and we're proud!