The Witches Ball In NJ
Posted on January 16, 2023
By

admin

681 Views
Halloween is a wonderful time to be in the Garden State, especially if you have tickets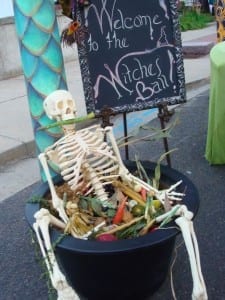 to the NJ Witches' Ball. The Witches' Ball has quickly become one of the biggest events in the state geared towards adults who love the bizarre, as well as practicing Wiccans. It's been around since 2001, and it's been gaining traction ever since.
As one of the biggest mini-conventions geared toward Wicca, fantasy, and alternative crowds, it's become a force to be reckoned with once a year. If you haven't been yet, you definitely are missing out. Here's what you should know about the Ball, and why you will adore it.
Where is the NJ Witches' Ball?
The Witches' Ball, Mount Holly NJ
Mill Race Village
When will the Witches Ball Take Place?
October 10, 2015. 6 PM to 11 PM
What will be there?
Obviously, partygoers are encouraged to dress up in costume. Common themes for costumes include faeries, witches (obviously), pirates, and Renfaire-themed gear. There will be a costume contest complete with prizes, so make sure that you dress for success. Even if you are not into the normal kind of costumes you'd find there, you're encouraged to be creative and wear what you want. The Witches' Ball is all about individuality, after all.
Since its inception, the Witches Ball also was known for having a vendor area which specializes in magick gear, interesting arts and crafts, as well as tasty foods. As a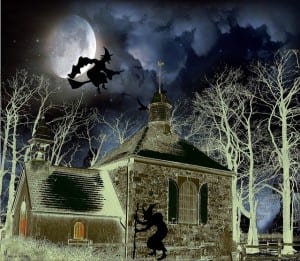 result, people who like Etsy-esque merchants often will attend just to see all the cool doodads that they can buy. For example, some of the merchants that were present in 2014 included Bombshell Pinups, Bat Factory, and the Chocolate Art Gallery.
No ball would be complete without entertainment. In the past history of the Witches Ball in Mount Holly, NJ, they have had a number of different attractions. The main stage held such fun activities as a performance of the Rocky Horror Picture Show last year. The Gypsy Village stage in 2014 held belly dance performance after bellydance performance. Lastly, their Beer Garden stage regularly held concerts.
Alcoholic beverages are served at the event.
Tell me about the atmosphere.
While the Witches' Ball definitely is open to Wicca practitioners, there aren't any magic ceremonies happening at the ball. More or less, the Ball is all about having fun, enjoying the Halloween spirit, and to a point, letting your freak flag fly. Chances are that if you like things that are offbeat, quirky, and a little bit wild, you'll love the Witches Ball.
Is there anything else I should know?
Yes. This is technically an 18+ only event, so if you're a parent of a young child, you're better off checking out our Halloween events page for a more appropriate option, instead. Teens can go, but they have to be accompanied by an adult for safety reasons.
It's also worth noting that the Witches Ball is an event that is run almost exclusively by volunteers. If you're in the Mount Holly area, you might be able to actually reach out to them an ask how you can help, too.