Don't Fear the Unknown, Embrace it! Cool Hidden Attractions to Visit in NJ
Posted on January 16, 2023
By

Kerry O'Brien

339 Views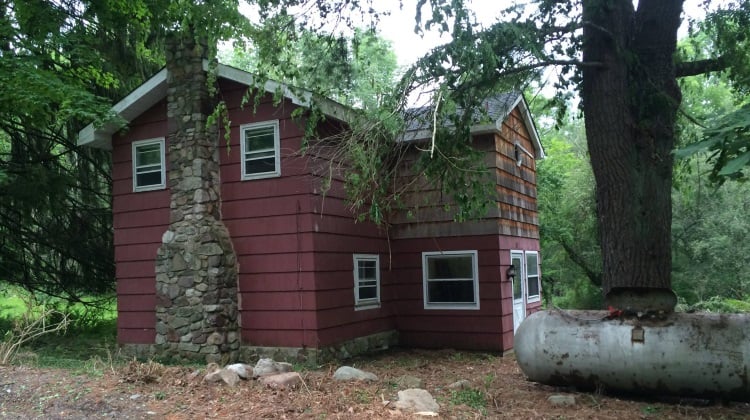 But What Else is There to see and do in NJ?
Some attractions in New Jersey, like Casino Pier, Atlantic City and Six Flag Great Adventure, are so popular, people barely have to say their full name. Just because an attraction is the best-known, doesn't necessarily make it the best in the entire state.
Oftentimes, it is the lesser-known, hard-to-find attractions that are the most fun and exciting to visit. These attractions are often found off the beaten path and require a lot of research to even learn of their existence.
Kids and parents alike will love visiting these quirky NJ attractions because not only will they provide hours of fun and excitement, but they will also offer everyone something new, unexpected and potentially awe-inspiring to do for an afternoon. When visiting these attractions that are not easily located on a map, one thing visitors must keep in mind is that many people have not, and will not, visit these attractions in a lifetime. These attractions must be visited with an open mind of the unknown.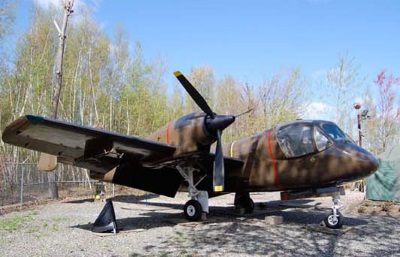 1. Aviation Hall of Fame and Museum of NJ: This awesome, high flying attraction is hard to find primarily because it does not advertise many places, nor does it hold widely known events. However, plane loving children and adults love visiting the Aviation Hall of Fame and Museum of NJ because it holds the history of flying behind its doors and allows visitors to explore and experience the two centuries worth of aviation and space heritage that it has preserved in its nearly 50 years of operation.
At the museum, visitors are welcome to tour the many exhibits, including the custom-built and interactive "Fundamentals of Flight" exhibit which educates people on aerodynamics and its usage in flight, an exhibit that explains the history of the rocket engine that propelled the X-15 high into the sky and even numerous displays of vintage aircrafts and helicopters.
Aviation Hall of Fame and Museum of NJ
400 Fred Wehran Dr., Teterboro, NJ 07608
201-288-6344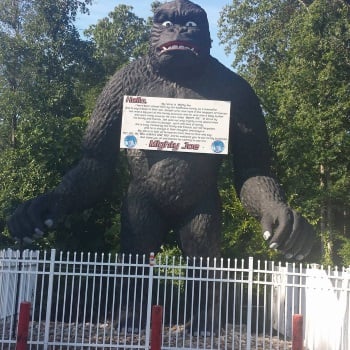 2. Mighty Joe Gorilla: This hidden attraction, to some may not be viewed as an attraction at all, because it does not have fun rides or games, but it holds a special place in Southern NJ history and many people visit it each year.
Most commonly referred to as a landmark, the Mighty Joe gorilla is situated in the parking lot of a local gas station on Route 206 in Shamong, NJ. It was created as a tribute to the son of the Valenzano family, Joe, who passed away far too soon and has been greatly missed since.
When visitors spend time admiring this Burlington County NJ landmark attraction today, they are given the chance to read the gorilla's plaque, which explains that Joe was a big part of the family business, an avid body-builder and he will forever be missed by his parents and relatives. Visitors can take pictures near the monument, spend time in the local area and gain a better understanding of the community that was built in Southern NJ. It stands not only as a tribute to a lost son, but as a reminder to NJ residents that life is precious and should never be taken for granted.
Mighty Joe
1231 Route 206, Shamong, NJ 08088
609-268-0303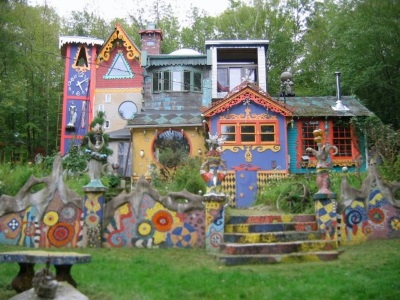 3. Ricky Boscarino's Luna Parc: Founded in 1989 by Ricky Boscarino as a means to bring out creativity in people of all ages, Luna Parc uses hands-on activities to demonstrate the powers of art and the fun it can bring.
This cool attraction is only open on select days of the week, but for visitors who happen to stop by, exterior or interior tours can be taken and various forms of artwork can be viewed. Additionally, the art gallery/museum offers a variety of shows and workshops where participants can learn a variety of art techniques from Boscarino himself. It is one of the most creative places to visit in NJ and very few people actually know of it!
Luna Parc
22 DeGroat Rd., Sandyston, NJ 07827
973-948-2160
While these are only a few of the hidden attractions that New Jersey has to offer, they are some of the most interesting places tourists, or New Jersey natives, can visit throughout the state. They are both educational and interesting; provide a bit of history and a lot of intrigue.
Not many people know of these cool attractions, but when they are visited, they provide their guests with a new perspective of New Jersey; a view that has been unintentionally hidden for years and has been waiting to be found so the stories could be shared with the masses.
Do you know of any other hidden NJ attractions or landmarks that people may want to visit in their spare time? Let us know in the comments below!
Find more attractions indoors with our definitive rainy day list of activities.