All Aboard! The Top 3 Train Rides for Kids in NJ
Posted on January 16, 2023
By

Kerry O'Brien

1014 Views
Top 3 Train Rides for Kids in NJ
The winter months bring about a difficult question for parents who like plan outdoor activities for their children: what cool and fun adventures can kids embark on where they will not feel the cold of the NJ air?
The answer to that question is rather simple when parents consider their location, the history of New Jersey and the season that is quickly approaching. When parents are unsure of what to do with their children on cold winter afternoons or evenings, they should embark on a train ride adventure that will transport their children not only to a different time, but also through new state landscapes they have never seen before.
Of course, parents will not want to take their children on just any train ride. Parents will want to scope out the New Jersey area and learn of the best companies offering the most creative and fun train rides any child could imagine; ones out of fairytales and movies that allow them to use their imagination and take them on the journey of a lifetime. See the best train rides for kids below.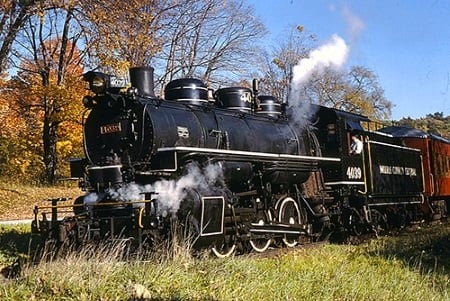 1. Whippany Railway Museum: Found in NJ's Morris County, Whippany Railway Museum has a lot to offer families with small children. Simply by reading their name, it can be understood that a visit to a museum such as this will bring about an educational lesson in railways, train transportation and its importance to NJ history, but also included on a trip to this Whippany, NJ museum is a train ride that will make children's eyes widen in wonderment and their hearts race with overwhelming excitement as to what the train ride will bring.
Excursion train rides with Whippany Railway Museum are guaranteed to take passengers on a journey into the past. All of their railcars are restored vintage cabooses that, when entered for a modern day train ride with the kids, are anything but modern! Kids will experience a truly old-fashioned and inspiring train ride in which parents and children alike can take in the beautiful Northern NJ scenery, listen to the timeless noises that old trains make as they chug along the tracks and relax on a beautiful Sunday afternoon in the late spring or early fall.
These magnificent child-appropriate train rides are unfortunately not offered year-round, but during the months of May, June, July and September, parents can board the train with their children and spend 45 minutes traveling through the local area. However, during the winter season, Whippany Railway Museum hosts special holiday train rides that are guaranteed to get kids in the holiday spirit!
Whippany Railway Museum
1 Railway Plaza, Whippany, NJ 07981
973-887-8177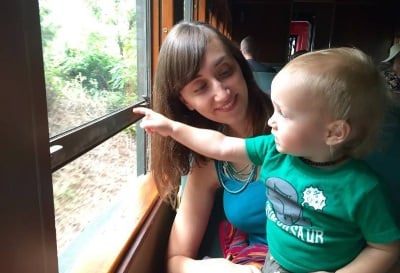 2. Black River and Western Railroad: This NJ train company, departing from Ringoes in Hunterdon County, offers magical train rides all year long that every child is sure to love and remember. On regularly held summer excursions, families can choose to depart from either Ringoes or Flemington, NJ, enjoy a lazy afternoon traveling 25 minutes throughout the scenic area arriving safely at the opposite station upon ride completion.
The holidays are a special time for this NJ train company. In October and early November, children and their parents can embark on an exciting pumpkin train ride which, depending upon tickets purchased, can include fall themed games and activities. Additionally, Black River and Western Railroad offers spectacular winter and candy cane themed rides that bring the holiday cheer out in everyone, train robbery rides that get everyone's adrenaline pumping and even Victorian train rides that transport passengers to another time altogether.
Tickets for these creative train rides vary in price depending upon the ride chosen and can be purchased on location day of the trip. If a ride should be cancelled due to severe weather, Black River and Western Railroad will make an announcement.
Black River and Western Railroad
105 John Ringo Rd., Ringoes, NJ 08551
908-782-6622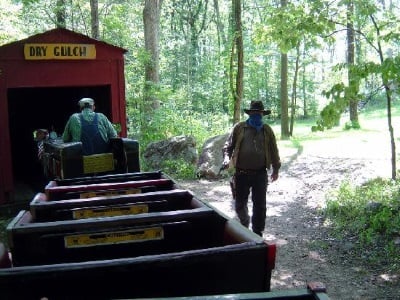 3. Wild West City: Parents who have children that love cowboy stories and Wild West adventures should definitely make it a point to head up to Northern NJ's Netcong area so they and their children can partake in a totally out there, "put on your cowboy boots and saddle up," train ride excursion.
From traditional train rides to ones that take passengers back in time to the 1880s, allow them to ride in a stage coach and even excursions that allows them to see the other fun attractions on the property, including a petting zoo and mini golf, this children's train ride company seemingly has it all.
Tickets can be purchased on a daily basis, with group rates or in line with birthday parties. Some of the train rides are included with general admission pricing, but others have additional charges. For the most up-to-date information, visit their website or ask an employee upon park entrance.
Wild West City
50 Lackawanna Dr., Stanhope, NJ 07874
973-347-2355
New Jersey has undoubtedly played an important role in history when it comes to transportation. From the development of railroads and assistance in cargo transportation across the country to passenger trains which serve commuters every day, it is likely the nostalgia of the transportation that has kept trains in business so many years. When kids climb aboard any of the trains listed above, they get to experience that nostalgia for themselves. More importantly, these rides have been made more exciting through the use of games, activities and holiday themed acts so the interest of kids is never lost and they will continue to want to go on train rides throughout their life.
Do you remember your first train ride? Was it a child-friendly train ride that your parents took you on at a young age, or were you older when you first sat in the car of a train and watched the scenery quickly zoom past you?