Interactive Tours And Sleepovers At The Battleship NJ
Posted on January 16, 2023
By

admin

153 Views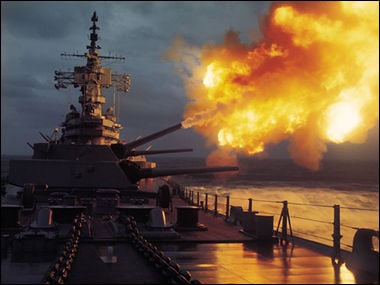 WWII history enthusiasts often wonder what it was like to be part of the war effort back in the day. Some wish they could experience a dogfight in midair on a B-52. Others would have wanted to see what it was like during the a battle in Okinawa. Still more may have wondered what it was like to battle U-boats on a real US battleship. In New Jersey, history buffs still get to have a chance to feel what it was like by getting to spend the night on the Battleship NJ.
The Battleship NJ, also known as the USS New Jersey, was launched in December 1942 to help fight the war. During its tours in the World War, the Battleship NJ had downed enemy torpedo bombers, aided in the conquest of the Marianas, and guarded carriers in Okinawa. She also had been used as the flagship for Admiral Halsey close to the end of the war.
She continued to be used after World War II, and stayed in the US fleets for over 50 years. Since the war, the USS New Jersey was used as one of the first ships in a training squadron to cruise European waters since the war had ended. It was regularly used in the Korean War, Vietnam, as well as more recent wars out in the Middle East in the mid-80s. Saying that this boat is a piece of history that deserves to be explored is a total understatement.
Needless to say, there's good reason why so many war buffs tend to like to visit the Battleship NJ. Here's what you should know about the interesting tours the battleship-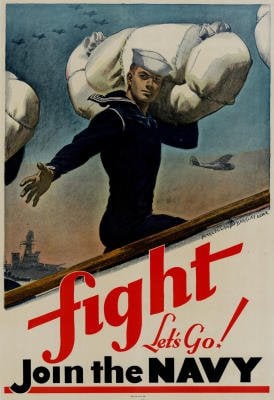 turned-museum offers, as well as interesting events being held throughout the area.
Sleepovers At The Battleship NJ
Perhaps one of the most unique USS Battleship NJ excursions out there would be their overnight stays. During this kind of tour, you get the full experience of what it was like to sleep on a WWII battleship. Along with being able to spend time on the ship, you also get to learn fascinating facts about this ship's history through a guided tour, check out the Officer's Wardroom, and even participate in a simulated Tomahawk missile launch.
To add to the experience's authenticity, people who choose to do an overnight visit at the USS New Jersey also store their items in lockers, sleep in the bunks enlisted sailors use, and even eat at the Mess Hall. Of course, staying overnight isn't always an option, so you will need to book in advance. Depending on what date you book, prices are a flat rate of $62 plus parking. In order to open up the ship, a minimum of 50 people must be registered for a tour, so make sure to bring your friends. It's also important to understand that this is a child-oriented excursion. Groups without kids aren't allowed!
Independent Tours Of The USS New Jersey
Of course, if you don't want to spend the night on the Battleship NJ, that's okay. There are other tours available.If you're okay with self-guided tours, the Fire Power audio tour can help you learn tons of interesting things about life on a Battleship. The tour includes real historical accounts from people who lived on the ship, noise effects, and a quick tour of a number of major rooms.
It's also worth noting that people who choose the Firepower tour can also take part in the ship's 4D Flight Simulator for an additional $6.50. You get to have all the thrills of flying over Iwo Jima, avoiding aircraft fire, and engaging in a dogfight without worrying about actually getting shot down. Virtual reality has never been so real before!
USS Battleship New Jersey Excursions
Aside from the overnights and individual tours, there are also a number of group guided tours, special events, and unique packages that really give you a dose of what life was like on the ship while it was in commission. For example, the Turret II tour allows you to get a feeling of what it was like inside one of the turrets, what had to be done in order to fire the guns, and how much power these guns really had.
If you haven't checked it out, it's time to unleash your inner history fan. Book a trip today!
---
Battleship NJ is one of the many rainy day activities that are located in NJ. Check out the full list here.