The Real Gardens Of The Garden State|NJ Gardens
Posted on January 16, 2023
By

admin

370 Views
New Jersey is called the Garden State for a reason. Since the time that people first began to explore the state, the area was known for its lush forests, its wide variety of flora, and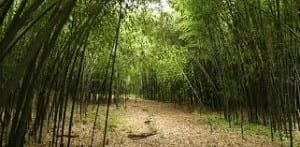 the striking scenery throughout the area. Though some might poke fun at this age-old nickname due to our state's more industrial regions, the fact of the matter is that there are still many parts of the state that live up to its old world reputation. Don't believe it? Check out these unique, breathtaking gardens in your hometown.
Cora Hartshorne Arboretum And Bird Sanctuary, Short Hills
This public arboretum is so beautifully Victorian, it could easily be used for a movie set. The arboretum features elegant, winding paths that snake through perfectly lush gardens, a historic building filled with information, and one of the largest bird sanctuaries in the state. The arboretum also offers a plethora of summer camps and after school programs for kids of all ages. Because of its striking flora, it's often thought of as one of the best public gardens in New Jersey.
The Skylands NJ Botanical Gardens, Ringwood
North Jersey's most popular botanical garden features a pristine lawn, well-kept trees, and a massive estate. Flowerbeds in the garden are kept in classic old world arrangements, and there's enough space for people to explore. Because this botanical garden is as expansive as it is, and because of the sheer beauty of the estate, many photographers choose to flock to the area for shoots.
Colonial Park Gardens, Somerset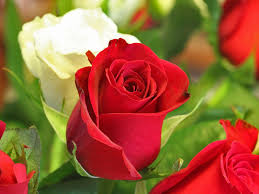 Colonial Park Gardens is New Jersey's go-to place for people who are fans of roses. The massive garden and arboretum features a jawdropping collection of over 325 varieties of roses in Rudolf Van Der Groot Rose Garden. Their Fragrance and Sensory Garden, which is right next to the rose garden, offers visitors a chance to whiff some of the most popular fragrance flowers in history. It's such a beautiful area, many engagement shoots tend to go on in and around the garden. Going for a walk in the sun never smelled so sweet, nor did it ever look so good!
The Well-Sweep Herb Farm, Warren
This Southern New Jersey garden is known for being a place of great taste. Specifically, it's known for it's great tasting herbs! The area boasts an educational farm with 80 different types of thyme, 60 types of basil, and over 100 scented geraniums. In total, this arboretum has over 1,923 different kinds of flowers, herbs, and trees to enjoy. Impressive? Absolutely!
Rutgers Gardens, New Brunswick
The Rutgers Garden complex is one of the largest public arboretums in the entire state. This garden is divided into smaller sub-gardens, which include attractions such as a shrub collection, a display garden, a rain garden, and a terrace garden. Since it is associated with an educational institution, it should come as little surprise that educational programs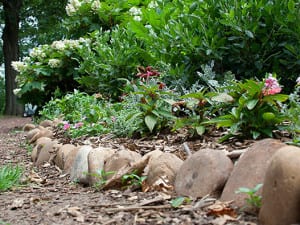 are available for both children and adults.
If you actually do some research, you'll be shocked as to how many botanical gardens in New Jersey offer tours. These gardens are breathtakingly beautiful, exceptionally educational, and fantastically fresh. What's not to love? Once you've seen the Garden State's best gardens, you'll have a hard time laughing at jokes about the nickname.