The Princeton University Art Museum: Free to All!
Posted on January 16, 2023
By

Kerry O'Brien

320 Views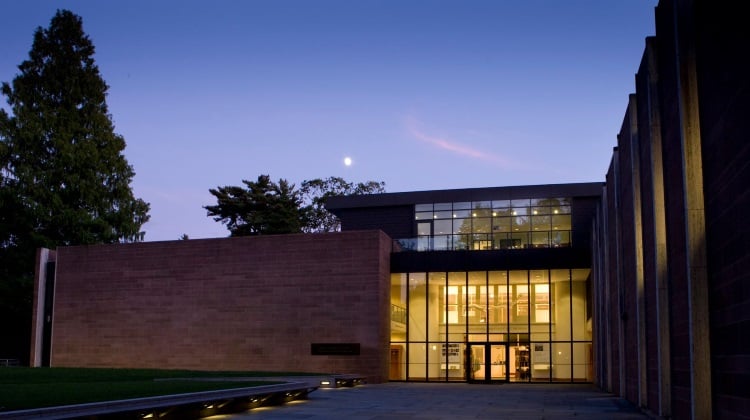 The Art Museum at Princeton University
Exposure to fine art, an afternoon of culture and a chance to explore one of Central NJ's most prestigious art museums. Those are all things that can be expected when you visit the Princeton University Art Museum, the museum that is located directly on Princeton University's property and is home to some of the most beautiful, thought provoking and elegantly designed pieces of artwork in the area.
About the museum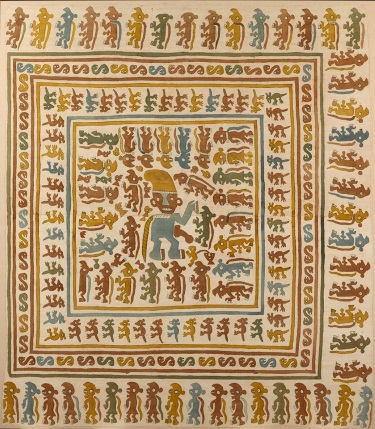 The Princeton University Art Museum collection of art dates all the way back to the 1740s, when Princeton was first founded. In fact, the university is one of America's oldest collections of fine art.
When people walk into the art museum on a lazy afternoon because they previously had no plans, they can be comforted knowing that their afternoon will not be wasted. Instead, it will be filled with meaningful moments spent in front of the masterpieces of well-regarded artists, tours guided by art experts who have a passion for their work and intriguing lessons in history that will not seem overbearingly painful or mundane, but rather fun and exciting.
One piece that visitors can spend their time gazing upon is that of New Jersey Colonial Governor Johnathan Belcher's gift to the university of "my own Picture at full length in a guilt frame." The piece was received by the University, then known as The College of New Jersey, prior to the art museum's opening and stands today as a testament, alongside other pieces of artwork, to New Jersey's artistic tradition.
While they may have moved locations a few times in their early years and changed their name from The College of New Jersey to Princeton University, one thing has remained constant. The quality of artwork they have displayed, whether in their official art museum or simply in the academic halls, has always been held to the highest of standards and hung with pride.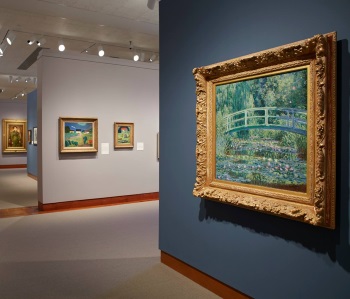 Why visit the Princeton Art Museum
In addition to the fascinating history people will inevitably be exposed to when they set foot in the Princeton University Art Museum, they will also be exposed to exhibits that cannot be found anywhere else. Art pieces that are solely on display for those lucky few who decide to make their way to Mercer County NJ for the afternoon and spend the day at the state's oldest art establishment.
Additionally, the museum is regularly introducing new exhibits; exhibits that will only be displayed for a short period of time before they are transferred to another location where more people can enjoy the wondrous artwork. If potential visitors know they like a specific artist and are curious to see if either the artist will be hosting a workshop at the museum or their pieces will be displayed, the museum's calendar should have all of the details.
Accessible to all Visitors
Filled floor to ceiling with artwork that can, and does, dazzle all who pass through the front doors, it is hard to believe that the Princeton University Art Museum is free and open to the public. Many may believe that because this amazing establishment, with history that dates back to the early days of NJ, is located on a prestigious University's campus, only students and their families are given the honor of seeing the amazing artwork first-hand. However, that is not the case.
Whether you are an aspiring art student looking for inspiration from renowned artists or you are a parent who is looking for something cultural to do with the kids, visit this museum of art and gain a better appreciation for those men and women who have created the masterpieces on display.
The Princeton Art Museum is conveniently located on Princeton University's campus and is almost directly in the center of New Jersey, yet very few people, considering the population of NJ, visit this attraction. It has something for everyone and yet everyone chooses to visit other museums and galleries.
If people knew that they could see artwork ranging from colonial and historic pieces to modern and abstract depictions of societal occurrences all in the same place, they may change their mind about visiting the museum. Second thoughts and the opportunity to do something completely unlike the activities they have completed in the past will draw people to this art museum, provide them with fun and simultaneously educate them about the field of art.
Princeton University Art Museum
McCormick Hall, Princeton, NJ 08542
609-258-3788
Have you visited the Princeton University Art Museum before? What was your experience like?
Learn about other NJ museums here.