5 Awesome NJ Summer Experiences You'll Adore
Posted on January 16, 2023
By

admin

271 Views
Everyone loves summer at the Jersey Shore, but what most people don't know is that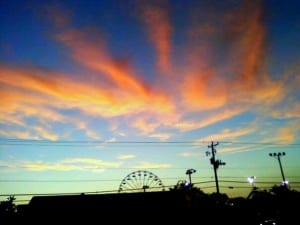 there's more to New Jersey summer fun than just beaches and boardwalk. Whether you're just enjoying a summer vacation with your family or are looking for a cool experience for you and your fellow grads, there's a fun way to spend the day in New Jersey that is just right for you.
Here are some cool suggestions that might just be the NJ summer experiences you need to try this year.
1. Science buffs and their kids should check out the Liberty Science Center. Summer is the best time for kids to get the most out of family-friendly museums, and there are very few that are as popular as the Liberty Science Center. They have an amazing science camp for future scientists, and they also have an incredible IMAX theatre.
2. Get even hotter in a Russian spa. There are a number of excellent Russian spas in the New Jersey area. We suggest going to the Bear and Birch Spa, located in Freehold. Here, spa goers get to enjoy great food, warm themselves up  in saunas, indulge in a Jacuzzi, and then re-invigorate themselves in an ice cold bath. Spa treatments and massages are also available for those who want to really get the most out of a spa day.
3. Get crazy with the vino at a local winery. People often forget that the Garden State actually does have a lot of farms and vineyards throughout the area.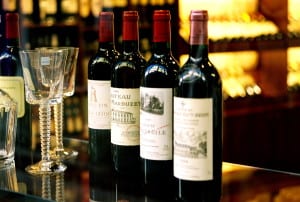 There are over 50 wineries across the beautiful state we call home! If you want to see real wineries in action, try a glass at one of the many wine tastings in NJ, and maybe join a winemaker's club. Find them all on the NJ winery map of wine tasting venues.
4. Hit up an amusement park with friends and family. New Jersey is the proud home of Great Adventures, Jenkinson's, and the ever-legendary Action Park. If you are in need of a cheap yet family-friendly thrill, hopping on a roller coaster at a nearby amusement park is a good way to get the fun you need without driving too far away. Waterparks are also fairly common at the shore, so grab a swimsuit and head on over! These venues offer a million fun things to do in New Jersey.
5. Become one with nature by going camping. Camping and summer fun go hand in hand, and luckily for us in Jersey, there are plenty of camp sites to choose from. If you're looking for a campground with a slew of amenities, tons of cool activities to choose from, we suggest Winding River Campground. Trust us when we say that camping isn't just for Scouts anymore!
In New Jersey, you have no reason to be bored – especially in the summer. There are just too many options out there to not find something fun every weekend. Tell us about some of your favorite weekend adventures below!