The Best (Real) Haunted Attractions In NJ
Posted on January 16, 2023
By

admin

639 Views
New Jersey has an infamous history for being filled with spooky goodness. Whether it's a location that's purportedly haunted, like Monmouth University's Wilson Hall, or a haunted hayride, our state always seems to have one way or another to get paranormal-themed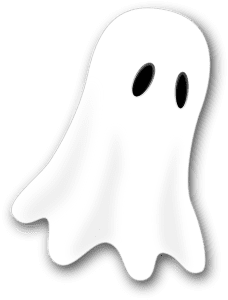 thrills.
We are such a paranormal state, we even have magazines and books dedicated to all the ghosts and ghouls that supposedly call New Jersey home. Needless to say, you should never feel like you've run out of haunted attractions anywhere in New Jersey. As a way to get warmed up for the Halloween season, we decided to take a look at the top haunted attractions in New Jersey…that don't involve actors to stay scary. Check them out!
The Spy House, Port Monmouth
Since it was built in the 18th century, the Spy House has been a local inn, a haven for pirates, a haven for revolutionaries, as well as the home of a pastor. Rumor has it that there are multiple hauntings that take place in this tiny little house, including a ghost child and the ghost of Captain Morgan himself. It's so infamously haunted, our magazine did a whole article on the history, the stories, and why it earned the reputation that it did.
The Hindenburg Hangar, Lakehurst
Many people don't know that the Hindenburg Disaster happened in Lakehurst, back when it was trying to dock at the local Naval Air Station. Considered to be one of the most gruesome air accidents in history, the Hindenburg Disaster had claimed the lives of 36 people, and gravely injured many more.
Over 70 years later, the Hindenburg Hangar is rumored to be haunted by both rescue crews and victims. People who have stayed overnight have heard screams, shouting, and running footsteps echoing throughout the area. They've also reported seeing people in 1930's uniforms walking through the hangar, only to disappear later on.
Tours are available. You can get more information at:
The Navy Lakehurst Heritage Center
Site
732-818-7520
Ringwood Manor
Even before this massive mansion was built, Lenni Lenape tribesmen used to call the area now known as Ringwood State Park, "the Haunted Woods." Supposedly the site of a number of tragedies, this this massive mansion has housed a number of notable individuals and also has a graveyard attached to the property. Since tours became available, patrons and keepers have both noticed a scary amount of paranormal activity.
Commonly spotted ghosts include a headless horseman, and a man who walks through the graveyard carrying a lantern. In some cases, there have even been photographs snapped of orbs, apparitions, and shadowpeople. You can actually find out more about this haunted hotspot, as well as the ghost tour, on our page here.
Taj Mahal, Atlantic City
This surprisingly haunted casino and hotel all started after a distraught gambler had jumped from the 10th floor of the casino's garage, dying instantly as he hit the ground. According to the staff, they still see him wandering the area, every night at midnight. This makes it one of the rare but real haunted places that gamblers can visit in New Jersey for more than one reason.
Spiaggi, Cape May
A quick look at Cape May's history will show you how haunted this region really is. (In fact, it's no wonder why they have so many ghost tours in the area.) Of particular note is Spiaggi, once known as Maureen's. This Italian restaurant has the sad history of the old owners' daughter, Gloria, dying in her crib while she was still a baby. Rumors have chalked up Gloria's death to everything from neglect, to murder, to a sudden sickness. Employees and patrons say that they can feel her presence in the upper levels of the restaurant.
Spiaggi
Beach and Decatur
609-884-3504
The Brass Rail Restaurant, Hoboken
This restaurant is one of the oldest continually run restaurants in the state of New Jersey, topping over 100 years of business. Unsurprisingly, the Brass Rail also has been the supposed sight of several hauntings, all of which have a theme of marriage associated with them. Waiters and waitresses have seen spectral groomsmen, ghostly brides, and even an entire phantasmal wedding party walking down the restaurant's spiral staircase in the wee hours of the night. Cold chills are also reported.
The Brass Rail
Site
135 Washington St, Hoboken
201-659-7074
The Union Hotel, Flemington
This might just be the most haunted hotel in New Jersey, and it's been called one of the spookiest hauntings in the entire state. Since 1814 the Union Hotel has been witness to a number of untimely deaths, as well as a number of longtime customers and residents. As a result, strange things have been going on for quite some time.
Visitors have spotted everything from children who disappear in front of peoples eyes to disembodied shoes walking up stairways. Poltergeist activity is also quite (para)normal here as well, with slammed doors and knocks coming from the inside of walls a fairly regular occurrence. Even though it's closed, some have reported seeing people in period clothing peering out of the window. Spooky.
Union Hotel
76 Main Street
The Flanders Hotel, Ocean City
South Jersey sure does seem to attract a fair amount of ghosts, doesn't it? The Flanders Hotel often rivals the Union Hotel in Flemington when it comes to its reputation for being haunted. The hotel's most famous spectral denizen is Emily, also known as the Lady In White. For decades, people have been seeing her in windows, in mirrors, and occasionally just walking through the hotel's lobby.
Emily is, by no means, a tortured soul. She's often heard singing and laughing, and people who have reportedly interacted with her often say they never would have guessed she's dead.
The Flanders Hotel
Site
719 East 11th Street
609-399-1000
Haunted New Jersey
Our state is haunted, and that's no joke. At least it makes for an awesome way to find scary ghost-focused events around Halloween, right?
---
For more haunted attractions, museums, and indoor fun, check out our guide to rainy day attractions and activities.