Ten Signs That You're From The Jersey Shore
Posted on January 16, 2023
By

admin

429 Views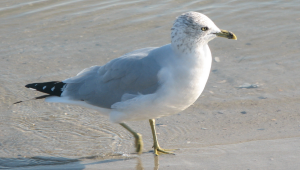 The Jersey Shore is a magical place filled with beaches, awesome tourist attractions, and a culture all of its own. It's a place that has inspired reality TV shows that had little to do with the reality most locals know. It's a place where many people from other states choose to vacation. Best of all, for the locals in the area, it's home. Can't tell whether you're a local to the Shore? Use these ten signs to find out.
If there's one thing that you will learn while living in the Jersey Shore, it's that locals often can't stand the influx of visitors from the North. It's just a fact of life, and part of Jersey Shore culture is using the "proper" term for these tourists.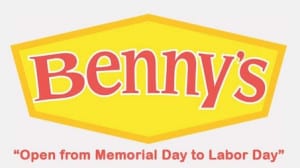 If you're really from the Jersey Shore, you have heard the term "BENNY." BENNY stands for Bergen, Elizabeth, Newark, New York – all the main areas in which summer tourists come from. BENNYs flood Jersey Shore beaches every summer, and bring a level of chaos to the beach that really has to be seen to be believed.
The only hotdog you will ever accept as good comes from the Windmill.
Windmill hotdogs are a must for any Jersey Shore local. They taste amazing and just seem to be part of the summer tradition. This statement is particularly true for those of us in the Long Branch and Asbury Park area. It's also worth noting that while there are multiple locations at the shore, the most famous is in the shape of a windmill.
Seriously, we just can't imagine life at the Jersey Shore being the same without one of those nice, crispy hot dogs being served from the Windmill's iconic red building on Ocean Avenue.
Of course, while the hotdogs are basically the king of the shore's fast food options, there are still plenty of amazing  waterfront restaurants to check out, too.
You secretly resent Jersey Shore and other reality TV shows for portraying everyone in the area as violent, trashy, psychotic, orange people. 
If you really go to the Jersey Shore during the winter or the summer, you will notice that most people who live there are not orange. Most locals from the Shore can't stand this stereotype and are often embarrassed by it.
Hmm…well, it may not be a big secret (or a secret at all) that people in the area resent being compared to Snooki. After all, even local politicians called this crew an embarrassment.
Even if you are a fan of the reality TV show, as a local to the Jersey Shore area, you probably are a bit outspoken about the fact that the bulk of this cast isn't even from New Jersey at all. Pfft…posers.
Your town was seriously damaged by Hurricane Sandy – and you remember it.
You may remember the headlines about how Sea Bright and Belmar were wrecked by the mega storm. You may actually have lived in a house that needed major repairs as a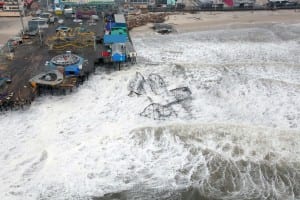 result of the storm. Regardless of what part of the Shore you lived in during the storm, Hurricane Sandy left an impression on you. In fact, it may have even sparked you to join the Restore the Shore movement.
If you were in the Jersey Shore area when it happened, you also probably have a pretty interesting story to tell about how you survived without power for days at a time. You might also have stories about how you had to rebuild your own house, or how insurance companies left you hanging.
Your morning commute time triples during the summer.
Believe it or not, during the winter, traffic is actually reasonable throughout the day. It's one of the perks of living at the Jersey Shore. Come summer, though, it all changes. There's always a flood of BENNYs on your street, and that clogs traffic all the way to work! Yikes!
To make matters worse, many festivals and holidays can make roads somewhat dangerous due to drunk drivers. As a result, you may also have to be extra careful to avoid dangerous drivers, and you might also be stopped at a checkpoint. As bad as it is, it's usually never *too* bad.
 You have gone to at least one of the following clubs: Bar A, D'Jais, Jenks, the Stone Pony, Karma Lounge, Bamboo, or Haven Nightclub.
Okay, we totally understand that this may seem like there's some truth to the whole Jersey Shore stereotype, but the fact is that our nightlife really does rock. Even if you're not a club hopper by nature, if you're a local you have been dragged to at least one of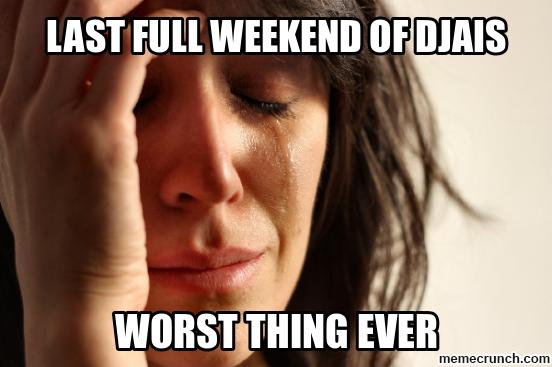 these hoppin' venues at least once. It's just the way things happen at the Shore.
Of course, if you really are into the Jersey Shore nightclub scene, you haven't *just* gone to one or two. You've been to them all, know when they open for the summer, and know at least one or two bartenders. In fact, you get bonus points if they bartended at your wedding, too.
Even though you've gone to a Shore club, you can't stand the drama that happens there.
We will not blame 100% of the drama on the BENNYs who visit the Jersey Shore, but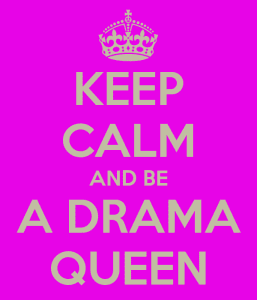 most locals will say that a good percentage of the fights that break out are between people from North Jersey. (Those guys may have watched too much Jersey Shore.)
Invariably, a night out at any major club will involve seeing or being a part of a fight. Drama in the Jersey Shore club scene is just as much a part of the lifestyle as drinking Jagerbombs and dancing to Top 40s.
In spite of this, most Jersey Shore folk hate drama in the club. They don't really care who is being caught cheating on who, why some random hypermuscular dude is arguing with another hypermuscular dude, nor do they care about why there's some random girl about-facing from the club without her shoes on in tears.
You talk about Bruce Springsteen or Bon Jovi. A lot.
Let's get one rule straight: living in the Jersey Shore area means either the Boss or Bon Jovi is your hero. This is mandatory. Everyone at the Jersey Shore seems to have a story about one of these two major celebrities. Either their friend's kid went to school with one of their kids, or they ran into them at the mall, or they somehow managed to meet them at a restaurant. Either way, everyone seems to know someone who knows them. They are just major local heroes.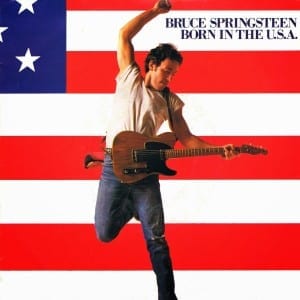 We will even take it a step further when it comes to being acquainted with Jersey Shore culture. It's not even about knowing Springsteen or Bon Jovi. It's also about knowing all the lyrics of their biggest hits, since they will, without a doubt, be played at the Jersey Shore club or bar you go to.
In other words, if you haven't done karaoke to "You Give Love A Bad Name" or "Livin' On A Prayer," you're not local. Period.
Jay and Silent Bob are your comic book, geektastic heroes.
If you grew up near the Jersey Shore, you know who these two are. You have watched their movies. You have adored their cartoons. In fact, you also visited sites at which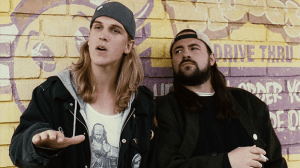 their movies were shot, watched Silent Bob's reality TV show, and also visited the comic book store in Red Bank that the two own. They are your comic book heroes. Bow before them!
Seriously, we cannot emphasize how popular Jay and Silent Bob are at the Jersey Shore among geeks. Local geeks also know insane amounts of trivia about them. A true Shore geek would be able to tell you that Silent Bob was a Monmouth University student, for example. A true shore resident has also been to their comic book store in Red Bank – Jay and Silent Bob's Secret Stash.
When you were in high school at prom, you went to Wildwood.
This is just a Jersey Shore tradition. If you didn't go to Wildwood, then you went to Seaside Heights for after-prom. If you didn't go to either, chances are that you weren't popular or cool while you were in high school.
If you did hit the shore, you probably have at least one story about awesome times with friends, as well as one story about a major blowout with said friends.
So, how Jersey Shore are you?
---
Check out our NJ Beach Guide for all things to do up and down the shore!