Posted on June 29, 2021
By

Summer Daidone

1319 Views
'
Round Valley Reservoir: A Breathtaking Scenic Day Trip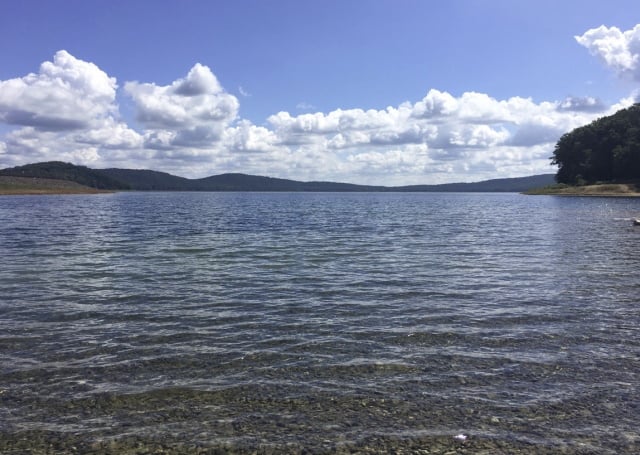 Round Valley Reservoir in Clinton Township, NJ is a nature-lover's dream come true.
The perfect summer day trip for families and friends to spend time out under the sun, Round Valley Reservoir is easily one of NJ's best kept secrets.
The reservoir is about 180 feet deep and spans across 2,350 acres. It is the deepest lake in New Jersey, containing over 55 billion gallons of water! It was created in 1960 as two earth dams which flooded into one large valley.
The list of activities you can do at Round Valley Reservoir is quite extensive. They have everything that you can think of! Swimming, fishing, boat rentals (canoes, kayaks, sailboats, and more!), biking, hiking trails, horseback riding, camping, picnic areas, and more!
In the winter, the reservoir even offers fun activities such as cross-country skiing, ice boating, ice fishing, and a super fun sledding hill!
Fun Under the Sun: Swimming and Beach Area at Round Valley Reservoir
The crystal clear waters of the reservoir provide one of the best options for cooling off during the summer in all of Hunterdon County.
Lifeguards are on duty from Memorial Day until Labor Day from 10 am until 5:30 pm. Swimming is not permitted at the reservoir when lifeguards are not present and it is not permitted at all within the main reservoir.
The reservoir's swimming area consists of an inviting beach area where visitors can relax and sunbathe in between swimming. There are restrooms, showers, changing rooms, and a first aid state located within the swimming complex.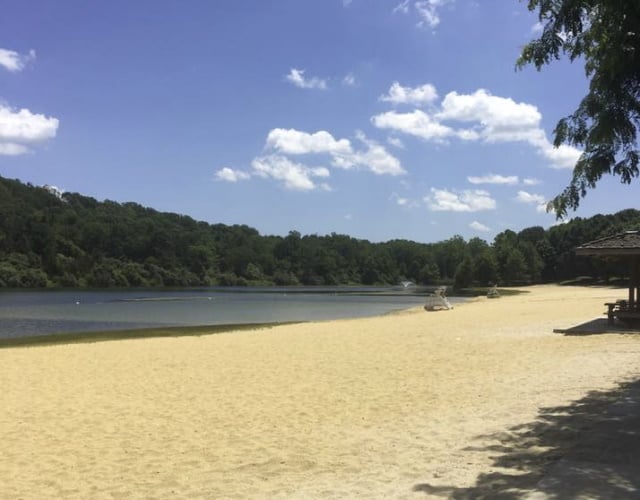 Challenge your friends to a game of volleyball at one of the nets on the beach, or take the kids over to play on one of the two playgrounds.
There is also food, drinks, and beach supplies available for purchase!
Please note that boating and flotation devices such as tubes and rafts are not allowed in the swimming area.
Take the Deep Dive! Try Freshwater Scuba Diving at Round Valley
You don't need to travel far to see amazing aquatic life! Because the reservoir's water is so clean, it makes for some of the best freshwater scuba diving in all of NJ.
The reservoir has been stocked with lake trout for fishing, and is also home to rainbow trout, brown trout, largemouth bass, smallmouth bass, redbreast sunfish, channel catfish, and bluegill.
Scuba diving and skin diving is allowed between April 1 and October 31. The hours for diving are 10 am to 2 pm April-May and in October, and 8 am to 4 pm from Memorial Day-September 30. All divers are required to check in and register with the main office and meet all safety requirements before diving.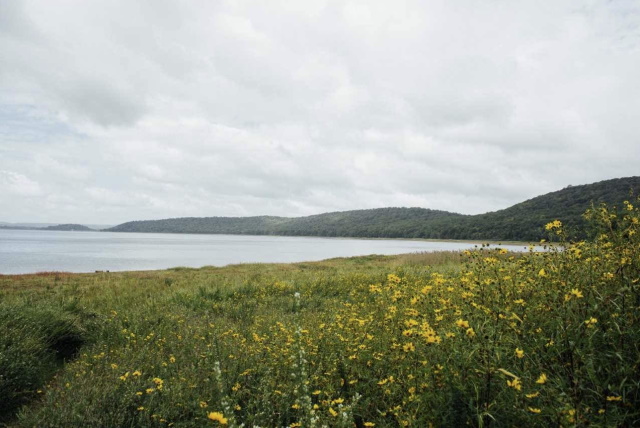 Hiking Trails in and Around Round Valley
Because of the abundance of beautiful natural sights to see in and around the reservoir, the Round Valley Reservoir is an amazing spot for hiking.
There are four marked trails throughout the valley: the Pine Tree Trail, the Family Hike and Bike Trail, the Water Trail, and the Cushetunk Trail.
Both the Pine Tree Trail and the Family Hiking and Biking Trail are suitable for hikers with less experience. These trails are about one mile long, passing through pine trees, and looping around back to the original starting point. All members of the family, including children and seniors, will enjoy the sights brought by these trails. Both are great for bird and wildlife viewing!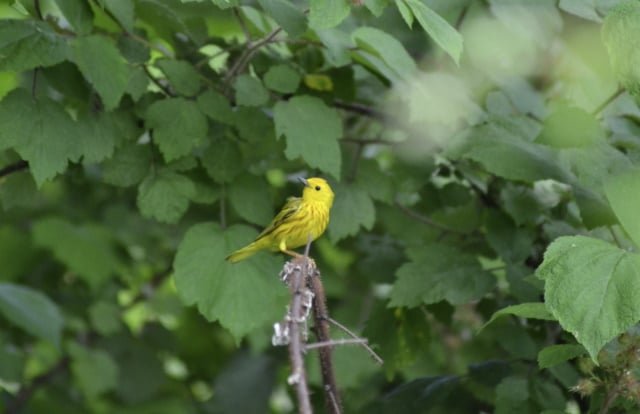 The Water Trail is a bit longer than the Pine Tree Trail and Family Hiking and Biking Trail. This trail is about two miles long and does not loop around back to the starting point. If hikers wish, they can connect to the Pine Tree Trail mid-hike to bring themselves back to the staring point.
The Cushetunk Trail goes throughout the Cushetunk Mountain, which is very rocky and steep, therefore considered to be a difficult trail.
Cushetunk Mountain lies on the far east end of the reservoir within Round Valley. It rises approximately 500 feet above the shoreline and is known for the wild hogs that inhabit it. "Cushetunk" literally means "place of hogs"!
If you wish to hike on the mountain, you can try out the Readington Connector trail, which connects Cushetunk and Pickell Park. There are several other recreational trails within the Cushetunk Mountain Preserve that are great for hiking or mountain biking. Be aware, though, that these trails are considered to be quite difficult and are not recommended for beginners.
Horseback riding is only permitted on the Cushetunk trail and on the campground's trail and mountain biking is only permitted on the Family Hike and Bike Trail, the Cushetunk trail, and the campground trail.
The hiking trails are open year-round, but only during park hours. Visitors are encouraged to stay on the trails as going off of the trails can lead to trespassing or harmful damage to the nature!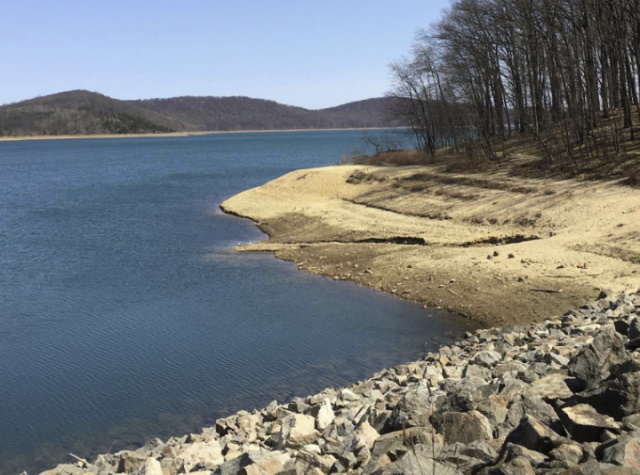 Float on the Reservoir! – Boating and Boat Rentals at Round Valley Reservoir
One of the best part about gorgeous lakes? Boats!
Fishing is permitted on boats, as well as in some areas around the edge of the reservoir. Check with the recreation area for more information on fishing in the area.
If you wish to take your boat on the reservoir, proper permission is required. Round Valley has a boat launch that can be used by those who have an up-to-date fishing, hunting, or trapping license or a boat launch maintenance permit.
There is another boat launch within Round Valley that is only for the use of campers who are using a boat to travel to their campsite.
All individuals who enter a boat on the reservoir are required to have a personal flotation device for the duration of their trip.
Have a Picnic at Round Valley Reservoir
Enjoy the day at Round Valley Reservoir without getting wet or working up a sweat. Having a picnic at the reservoir is the perfect first date idea, a great option for family get-togethers, and a cute sport to bring a group of friends together.
There are three picnic areas in the reservoir recreation area, all fully equipped with picnic tables, grills, and restrooms! There is also a playground and, of course, the view of the gorgeous beach area.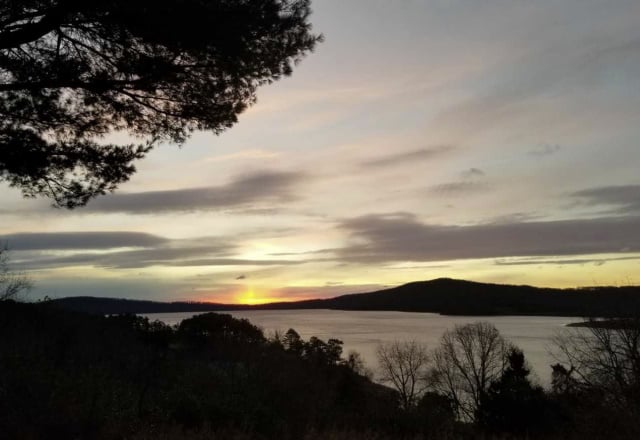 Experience Wilderness Camping at Round Valley Reservoir
Round Valley Reservoir is absolutely one of the most peaceful and beautiful locations for camping in the state.
It is also one of the few campsites offering wilderness camping in all of NJ. Wilderness camping secludes campers from civilization and limits them to their own resourcefulness.
Round Valley has 77 family wilderness campsites and 8 group campsites. The family wilderness campsites accommodate up to 6 people and the group campsites can accommodate up to 25 people. All campsites are open between April 1 and October 31.
This is a true camping experience, as campers must choose to either hike or bike three to six miles to the campsite, or bring their belongings over in boats. Inexperienced hikers, backpackers, or campers may have trouble with accessing the campsite location as the hike is pretty steep and rocky. Look out for wind warnings before your trip, as this can make the hike or boating across the water much more difficult.
The campsites are not too far apart, so you will not be completely on your own. But the peace and quiet of surrounding nature is likely to make you feel comfortably secluded throughout your entire stay.
Each site is located within its own small clearing in the woods with a fire ring and grill.
The best part is you can bring your best friend along with you! All of the campsites at Round Valley are pet-friendly.
There are water pumps and primitive outhouses set up throughout the campsite, but campers are highly encouraged to bring their own water as fresh drinking water is not always available.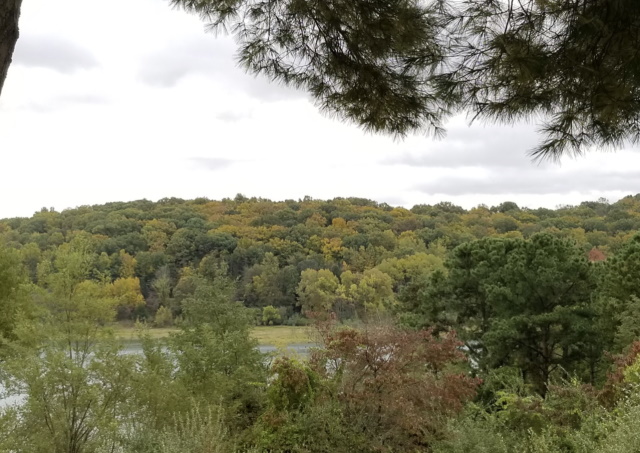 Plan Your Trip to Round Valley Reservoir!
The Round Valley Reservoir address is 1220 Lebanon-Stanton Road, Lebanon, NJ 08833. Using this address in your GPS will bring you to the recreation center. If you have any questions prior to your visit, you can reach the recreation area at 908-236-6355.
When it comes to packing your bags for Round Valley, it really depends on what you'll be doing there. However, I do have a few recommendations of items you'll want to make sure to bring in your bag:
Drinking water
Sunscreen
A hat
Sneakers or proper hiking shoes
Sunglasses
A clean, dry pair of clothes
What activities do you want to take part in? Be sure to double check before getting on the road the open hours and dates for each activity.
Also be sure to check out what kinds of rules and regulations may be in place for each activity. Safety is very important, so you'll want to make sure you meet all requirements and have everything you'll need before you get there.
The NJ DEP can be very helpful in figuring out the park's hours, rules, and regulations, as well as any current advisories.
You can also check out the Round Valley Recreation Area Facebook page to see if the recreation area is already filled to capacity for the day. This may happen when the weather is very nice, and usually gets filled to capacity around 12 pm.
We want to hear about your trip to Round Valley
If you end up going to Round Valley, we want to hear all about it! Tell us about your experiences in the comments below and share your photos with us on Facebook.
For more fun in nature, check out our guide to Outdoor Adventures in NJ!