NJ Mommy Support: Kid-Friendly Venues In NJ
Posted on January 16, 2023
By

admin

352 Views
Being a mom is tough, even in a state that's as family-friendly as New Jersey. Whether you're the proud mom of a single six month old, or a mother who has six or seven t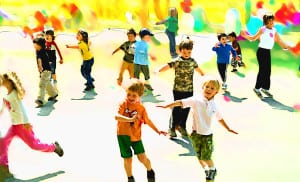 eenagers at home, there's always going to be a point in your day to day life when you want to have some alone time…or at the very least, some help maintaining sanity while you're entertaining your kids.
A common enough problem is finding a location that is really kid-friendly without it involving animatronic rats, roller coasters, or activities that parents themselves don't find interesting. To make things easier for you, we found some of the coolest kid-friend, sanity-maintaining attractions throughout the state. Here are seven kid-friendly venues in NJ.
Hit Up The Boardwalks – Sure, the boardwalks might be kind of a cliché if you live at the Jersey shore, but the fact is that they offer a lot of fun things to do. They have arcades, roller coasters, interesting shops, as well as a beach. If you're the proud parent of a number of differently aged kids, a trip to a boardwalk is a surefire way to make sure that all of them find something fun to do.
Go To A Bounce House – There's something incredibly liberating about just jumping up and down in a bounce house, a trampoline, or just tumbling in a jungle gym. Moms who are feeling a bit unfit might notice that they tone up if they go jumping with their kids, and it's also good for just getting frustration out. Gyms offering open jump can be found throughout NJ, so it's not too hard to find one around you.
Hit Up The Newark Museum – Newark's biggest museum has interactive galleries and exhibits that are perfect for kids. The content is interesting, kids get to have fun, and moms get to learn something new, too. We may be a bit biased, but this may be one of the best educational day trips in New Jersey.
Go To Jenkinson's Aquarium – This has been one of the top kid-friendly tourist spots in New Jersey for ages, and for good reason. Kids get the opportunity to interact with rare fish, laugh at penguin antics, and also hang out in a totally awesome environment. Best of all, it's educational and gives moms a little space. Besides, who can hate looking at their super cute penguin exhibit?
Check Out A Family-Friendly Resort – Yes, there ARE places in New Jersey that are designed for weekend family getaways. We suggest CoCo Key, a massive indoor waterpark located in Mount Laurel. If you want to have dad watch over the kids while you relax for a while, Crystal Springs is a better bet. Dad and the kids can enjoy the waterpark, while you can relax at one of the many spas. Nice!
Hit Up A Mommy N' Me Spa Event – Yes, there are spas out there that cater to Jersey moms and their daughters. If you're interested in showing your daughter the perks of being pampered, then going to a mommy and me event is a good way to do it. You can find these events by calling up tween spas in New Jersey.
Go To A Family-Friendly Event – We at Fun New Jersey love the fact that there are so many family-friendly events in New Jersey. If you don't believe us, click here!
When you can't find a sitter, fun doesn't have to stop dead in its tracks. New Jersey's awesome attractions make it easier than ever to enjoy motherhood without having to attend another Wiggles concert for a while.