Educational And Multicultural Day Trips In New Jersey
Posted on January 16, 2023
By

admin

320 Views
If you're a regular reader of the Fun New Jersey blog, then you probably already know that our state is one of the most culturally diverse in the nation. For families who love the idea of teaching kids about other cultures, living in New Jersey means you have a lot of opportunities to do so in just about every corner of the state. Here are some of our favorite multicultural and potentially educational New Jersey day trips.
Hit Up A Russian Banya
Parents with older teens might want to consider taking a trip to a Russian banya. This old world bathhouse and spa combination has been touted as a secret to good health and vitality for ages. This day trip usually costs around $25 to $45 per person for entry, but trust us when we say that it's worth every penny. Most banyas in the state also have a kitchen, so you can also try out delicious Russian cuisine as well. (We suggest the Bear and Birch Banya in Freehold. It's one of the most invigorating NJ day trips we've ever had.)
Check Out Edison's Little India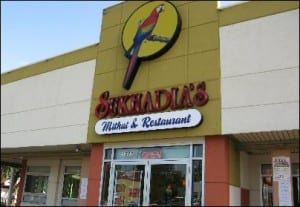 If you want to learn more about Indian culture, New Jersey has plenty of places that offer a perfect opportunity. In the Edison area, you can check out "Little India," a section of the town that has exclusively Indian restaurants, stores, and community venues. Most attractions in Little India can be found on Oak Tree Road in Edison and Iselin. Foodies, beware – this location has some of the most mouthwateringly delicious Indian cuisine in the entire state!
Try A Dim Sum Brunch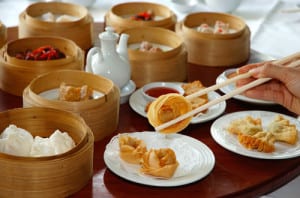 Dim Sum is a traditional Chinese brunch that is served using multiple tiny dishes that are brought by waiters on carts. Diners pick and choose which dishes they want. By keeping the platters small, diners get to enjoy a much larger, satisfying variety. Traditional, authentic Chinese Dim Sum can be found at Crown Palace in Middletown, or Royal Seafood in Avenel.
Learn About Native American Culture Of The Lenni-Lenape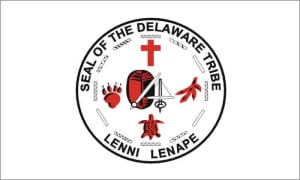 The Lenni-Lenape were the original citizens of New Jersey, and many of them still live in the New Jersey and Delaware regions. For those who want to teach children about real Native American tribal culture, attending an event thrown by the Nanticoke-Lenni Lenape Tribal Nation is a good way to do so. Most of their events are thrown in South Jersey, but it's still definitely worth a trip. You can find information on their events and annual Pow Wows here.
Check Out Irish Culture At Tommy Fox's
Bergenfield's Tommy Fox's provides authentic Irish cuisine, a lively dining atmosphere, and Irish heritage events on a regular basis. If you've ever wondered what Bangers n' Mash really tastes like, this is the place you should hit up.
Whether you're looking to learn more about your own culture, or looking to educate yourself and your family on cultures outside your own, New Jersey provides plenty of opportunity for multiculturalism and education. Why not enjoy the opportunity to learn about other ways of life today? See more day trips in NJ.