Rizzo's Animal Discovery's Newest and Coolest NJ Attraction
Posted on January 16, 2023
By

Kerry O'Brien

376 Views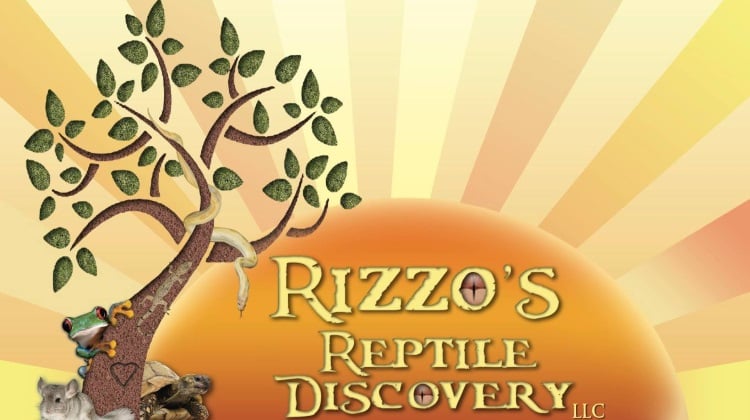 Rizzo's: Now offering more than just birthday fun!
Many young children in the Northern NJ Roxbury area have likely experienced a birthday party with Rizzo's Reptile Discovery. For years, this entertainment company has been bringing joy to the faces of children throughout Morris County by hosting birthday parties in their homes and bringing the most interesting reptiles and animals directly to their front door!
However, Rizzo's Reptile Discovery no longer wants to be known solely as a birthday party company. They also want to be known as a state of the art storefront attraction where kids and adults of all ages can come at their leisure and see their animals.

What the new attraction will provide to visitors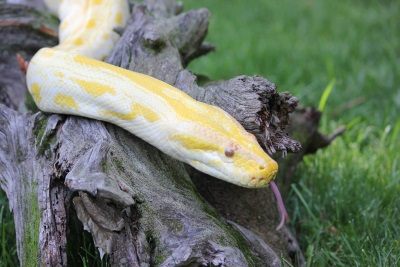 As of November 2015, Rizzo's has expanded their business and now offers general admission days at their stand-alone location, Rizzo's Wildlife World, in Roxbury. Families are no longer obligated to wait for birthdays or special occasions to see the unique creatures and critters up close and personal.
On days when the attraction is open to the public (generally daily, but subject to change as a result of special events) all parents need to do is buckle their children into the car, punch in Rizzo's Wildlife World's address into their GPS and head out for a fun-filled day of exotic animal observation and education. That's right, education! As children make their way through the property, eyes wide with excitement as they see their favorite animal, they will unknowingly be learning about the species and how it survives in the wild.
While the birthday parties Rizzo's Animal Discovery hosted in-home were able to briefly introduce children to a handful of animals they had never seen before, this new program-oriented attraction in Northern NJ can not only introduce young ones to the animals they find fascinating, but also educate them and give them more time to observe the animals' behavior in their habitat.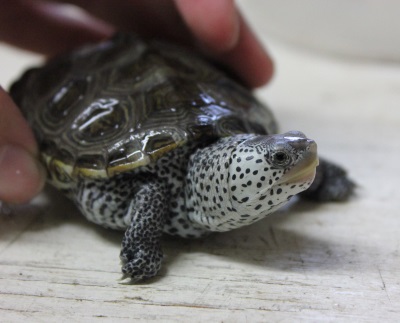 Admission into Rizzo's Wildlife World
Affordably priced for families of young children, the activity-based attraction is only $9.50 per person upon entrance. All guests two or younger will gain free admission and everyone will be on their way to a day of reptile and animal excitement.
The storefront attempts to be open as many days of the week as possible, including weekends. However, if a special event is taking place or the employees need to conduct regular safety checks and maintenance, the public will not be granted entrance. Due to the fact that Rizzo's Wildlife World has the potential of being closed on random days throughout the month, the staff recommends that all of those interested in bringing their children to Roxbury, NJ for a day of fun do two things.
First, it is highly suggested that parents wanting to bring their youngsters to the new attraction check the monthly calendar, displaying both "open to the public" and "closed to the public" days.
Second, it is recommended that parents call the new discovery center at 973-586-0444 to ensure that nothing has changed last minute and Rizzo's is suddenly closed. Calling also gives parents a chance to interact with a knowledgeable staff member to learn if the attraction is appropriate for their child. It also gives potential visitors a chance to confirm hours of operation and assure that they coincide with the guest's schedule.
Other cool features of the storefront location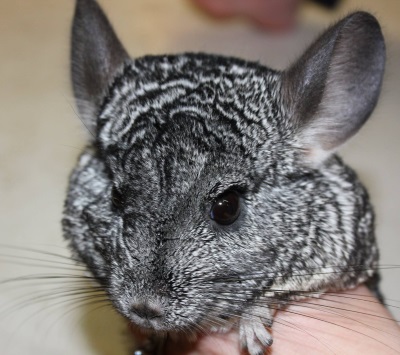 In addition to general admission into this NJ attraction where kids can view the animals, the parents will now be given an option when it comes to scheduling birthday parties: have Rizzo's Wildlife World host a party within their home, or have the party at the company's new brick and mortar location. The advantage of having the party at their location is that everything is on-site. The kids will be given the chance to observe the animals, view a special reptile show in the Snake Den and celebrate with cake and fun in a private party room. These two hour long parties are sure to create memories lasting a lifetime and the best part is that Rizzo's Wildlife World takes care of everything!
School programs, another cool feature available at the new brick and mortar location of Rizzo's Wildlife World, gives teachers and educators a chance to bring their lesson to life. Rather than lecturing students about reptiles and mammals, this new location allows teachers to plan trips where they can choose the topic from a list including rainforest animals, reptiles, wildlife animals or even those native to NJ. Once the topic is chosen, the knowledgeable staff will present a fun afternoon of activities where children learn, but do not feel as though they are. In other words, Rizzo's Wildlife World is one of the best places to visit for any occasion because everyone will walk away with more knowledge but not feel as though they were lectured because the staff makes the learning process fun and enjoyable through interactivity with the animals.
Rizzo's Wildlife World
1 Gold Mine Rd., Flanders (Roxbury), NJ 07836
973-586-0444
What do you think of this new permanent location for Rizzo's Wildlife World? Would you go here with your children?