New National Kids Parties Site
Posted on January 16, 2023
By

admin

321 Views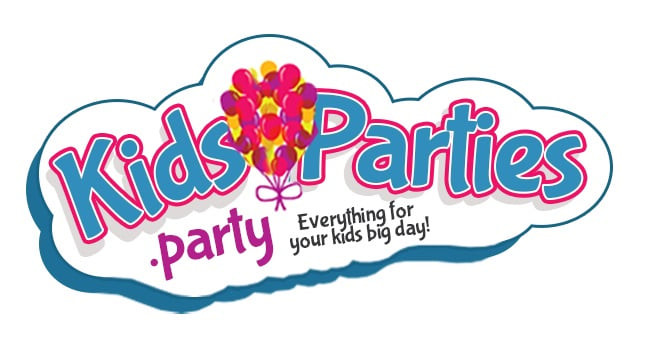 All New Kids Party Directory
KidsParties.Party is an all-new national birthday party directory website site that is geared towards helping parents find party entertainers, party entertainment services and party places to have a children's party in their local area.
The main demographic for KidsParties.Party is mothers (parents) that are looking for entertainers, services and places to host a party for kids aged 18 and under.
Finally a Birthday Party  Site that Focuses Exclusively on Venues and Entertainers for Kids!
Unlike its competitors in the same vertical, KidsParties.Party does not cater to the corporate professional traveling type of national entertainers or entertainers for adult occasions and parties.
KidsParties.Party, instead concentrates and places its focus on hooking up parents with kids party entertainers and fun party venues exclusively regionally in their location. At launch, the site has entertainers and services listed in five states on the East Coast. Their ultimate goal, as they grow, is to cater to all 50 States.
See their New Jersey party entertainment section. Being that we are FunNewJersey.com, we thought it would be fun to dissect the need for such a site as KidsParties.Party
Fun Population Stat in NJ
The first curious stat that we wanted to know was, how many people are living in NJ?
According to the United States Census  as of July 2015, there were approximately 8,958,013 people living in the Garden State of New Jersey. 23.5% of which that population is children aged 18 or under.
Which leads us to the next question.
So, how many Children live in NJ that are under the age 18?
According to the match as outlined above, there are approximately 2,105,134 children living in NJ under the age of 18.
In an effort to try to figure out how many potential New Jersey residents are looking for a service such as KidsParties.Party, we have come up with the following formula. Of course this is not 100% accurate but is just meant to be a general benchmark to give us some kind of idea.
So here is the formula:
If we take the amount of days in a year, which is 365 and if we divide the amount of total children under the age of 18 (2,105,134 ) living in New Jersey by 365, that would give us approximately 5,767 birthdays every single day in the State of New Jersey alone for our demographic as stated earlier.
The next question, which is hard to put a finger on an exact answer, is how many parents are looking for birthday party entertainers, services and party places on a daily basis.
Let's try to use some common sense and estimate that right off the bat, 25% of the celebrated birthdays of our demographic, will be held at home or somewhere without an actual search for help for a kids birthday party directory such as KidsParties.Party. Included in this number is the mothers who are going somewhere locally, like a familiar local play place in their town or a reliable restaurant that has served them for years.
So, after deducting the 25% from the 5,767 birthdays that happen on average everyday, we again will guesstimate that there are somewhere around 4,326 birthdays everyday where mothers maybe looking either birthday ideas or some sort of help finding an entertainer, service or party attraction where they can bring all of the children to the attraction.
So it is exciting that there is potentially 4,326 children that may want to use KidsParties.Party every single day of the year!
KidsParties.Party is a Complete Directory of Birthday Party Entertainers Locally!
With all of the above stats taken into account, KidsParties.Party main goal is to have the most extensive database of all of the wonderful kids party entertainers not only just in New Jersey, but nationally.
The entertainers are listed in a simple straightforward manner and are listed by state and party category so parents can find what they are looking for quickly and easily.
With the approximately 4,300 plus birthdays everyday in New Jersey. KidsParties.Party hopes to become a reliable resource for parents for years to come!
Also take a moment to visit FunNewJersey.com's guide to children's parties where you can find more fun party entertainers and services in New Jersey!
Looking for a birthday gift too?
Fun New Jersey's new NJ gift shop has you covered!
Purchase some unique Garden State gifts, or check out our favorites below:
Hoodies, sweatshirts and t-shirts
We also have a store that is specific to kid's birthday party gifts!
Check out our picks of the top 29 gag gifts for kids for a good laugh.
Also see our picks for the coolest toys for boys and the coolest toys for girls.
See our local listings