Puppy-Friendly Activities For Dog Owners In Nj
Posted on January 16, 2023
By

Jesse Shea

286 Views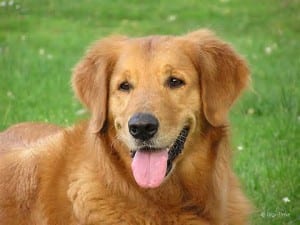 If you're like most dog owners out there, your pup is your best friend, and your most favorite companion. Nowadays, you don't always have to leave him at home while you're out and about. New Jersey is one of the most pet-friendly states in the US, which is why there are so many puppy runs, dog fairs, and restaurants that accept puppies as patrons. Check out these popular puppy-friendly adventures!
Dog Parks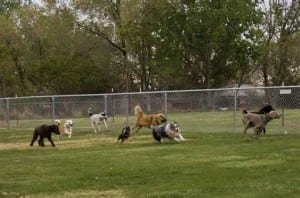 Dog parks are becoming exceptionally popular among dog owners of all backgrounds. Giving your pet the chance to roam free can be extremely beneficial to a dog's mental and physical wellbeing. Brookdale Dog park in Montclair offers a separate small dog area to ensure the safety of your tiny canines, and it's also fully equipped with waste bags, and running water.
For those closer to the Jersey Shore, checking out Wolf Hill Dog Park located in Oceanport is a better option. This park boasts a four acre off leash area in which dogs of all sizes can roam free. Dog waste bags are provided here, but owners are encouraged to bring their own water bottles since water is not available on the property.
Are you from the South? No problem. In Monroe Township, NJ there is a beautiful off leash dog area centered in the middle of Thompson Park. This dog park offers water fountains, waste bags, and shady benches for those hot summer days. This dog park also offers leash-mandatory trails for less sociable puppies.
Dog Friendly Hotels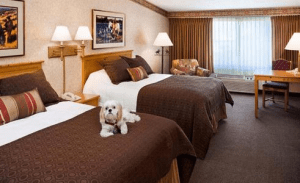 Are you feeling nervous about leaving your furry friend in a kennel while you're on vacation? Dog-friendly hotels are a perfect solution. The Red Roof Inn located in Edison shows that you can get an affordable room and great quality. The best part is dogs room for free.
For twenty extra dollars a night, you can also opt to have your dog can stay with you at the Best Western in East Brunswick. The hotel allows up to two dogs in one room with a combined weight of less than eighty pounds.
Dog Friendly Restaurants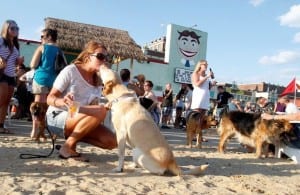 In recent years dog-friendly restaurants have become quite common thanks to a higher demand for them. These restaurants are most commonly found near the shore, but there are plenty throughout NJ.
Located in Asbury Park, Wonder bar's Yappy Hour is a major hit with anyone who loves to pamper their pooch. This popular hipster hangout features a pet-only pool and special amenities for doggie diners.
Of course, there are other pet friendly restaurants throughout NJ. Grimaldi's Pizzeria in Hoboken is another place where pets are welcomed with open arms. The Rusty Nail in Cape May creates a great atmosphere to hang out with your dog. Many other examples exist – all you have to do is search for them.
It is true, a dog is a man's best friend.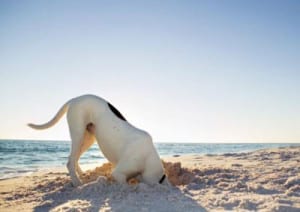 So next time you are thinking about going out to eat or staying a night in a hotel, have your pet in mind.
New Jersey is home to over five hundred thousand dogs. Each one of these dogs deserves to be treated like family. With all the cool attractions that welcome dogs as well as their owners, there's really no reason why we should leave man's best friend at home – or at a kennel.