6 Ways To Save On New Jersey Day Trips
Posted on January 16, 2023
By

admin

240 Views
Going on excursions throughout New Jersey can be hard on your wallet if you do it too often. But, much like with many of life's pleasures, it's hard to resist doing at least once in awhile. New Jersey entertainment doesn't always have to be overly pricey.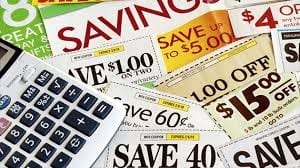 Though it's true that New Jersey resorts and restaurants can make it very easy for a family of four to spend hundreds or even thousands of dollars, that doesn't have to be the case. Here are five ways to save on New Jersey day trips and vacations.
1. Grab coupons from your mail. Most towns in New Jersey have companies that distribute mailed coupons to locals in the area. More often than not, those coupons are entertainment-related. Whether it's $10 off a dinner at a local pizzeria, or a 2-for-1 special at a local amusement park, those coupon savings can quickly add up.
2. Check out group discounts, and pool together friends. Group discounts are nothing to sneeze at! If you are going to a major attraction, especially if it's an educational one, ask if they offer group discounts. If they do, bring in more friends and reap the rewards.
3. If you're in college, use your student ID. Movie theaters, arcades, and other fun venues often offer a student discount. You're already spending a ton of money on school, so why shouldn't you use the perks that come with it to save some cash? If you aren't sure whether a NJ venue accepts student discounts, bring your ID with you just in case.
4. Don't underestimate the power of age. Both senior discounts and child discounts are common with certain venues. It's not too unusual to hear about "kids eat free" specials at restaurants, nor is it too unusual to see senior discounts at amusement parks and movies.
5. Search for online deals. Sites like Groupon and LivingSocial are very popular for a reason. That reason is, of course, because they save people money. Even travel sites like Expedia can offer great discounts on New Jersey hotels and entertainment. If you're not browsing online for good deals on attractions, you're probably paying too much.
6. Don't be afraid to do free activities in New Jersey. Many, many organizations and locations offer free fun to people who want to enjoy New Jersey. Free beaches do exist, as do free entry parks, free library events, as well as free nonprofit get togethers. All you need to do is search for them, and you'll quickly find at least a couple that you'll adore.
Although New Jersey may just be one of the most expensive states in the Union, there's definitely a lot of affordable and free stuff to do. If you're craving a weekend getaway in New Jersey, you definitely have plenty of ways to make it cheaper. Just use your imagination, and you'll be able to get the discounts you want for the places you just have to see!