New Jersey's Own Giant of Generosity
Posted on January 16, 2023
By

Danielle Ternyila

254 Views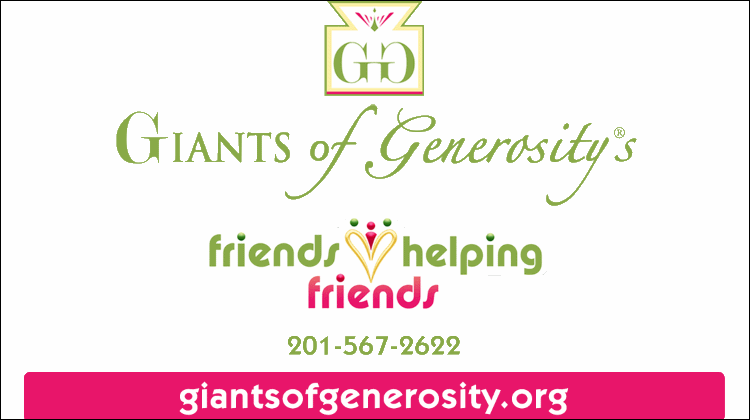 Where Did Giants of Generosity Come From?
After experiencing a devastating loss of her own, D. Jane Albanese was frightened, confused, and in need. Unemployed and alone in this scary world, she struggled for five years to make ends meet when she turned on the television one afternoon.
Oprah Winfrey gave $1,000 to every person in her audience.
There was just one caveat: the money had to be used to help someone else.
Jane began hearing stories of what people had done with Oprah's money; the "Pay-It-Forward Challenge" went national. Over 300 ordinary people were given the opportunity to make a huge difference in the world—and so they did.
A Sudden Moment of Inspiration
Their creativity with this project influenced Jane more than she ever expected. In what she only describes as her "Major Light-bulb Moment," she realized she needed to start paying it forward. With what little money she had, she set out to create a charity of her own.
Many lawyers and business-minded people told her that it would cost thousands of dollars to do what she had planned. Starting a 501(c)3 nonprofit organization would be easier said than done, but she persisted. Jane sent in all her forms to become a legitimate organization, with a check for only $299.
On May 1st, 2007, Giants of Generosity was officially approved
She named her organization Giants of Generosity in honor of her late father who was a giant himself: a true giant of generosity.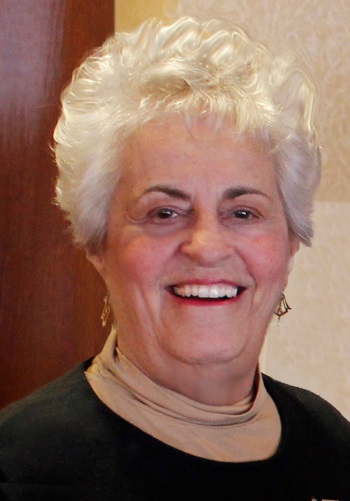 Jane began running this charity all on her own, and she hasn't regretted it since. "I had to do something meaningful to help other people, in order to heal my own heart," she explained.
To her, there wasn't any doubt of whether she could accomplish her mission. Though it was a big task, she knew if anyone could do it, it would be her.
Ten years later, she is still running Giants of Generosity, and they have only gotten bigger and better.
Over 2,800 Local Residents Helped
Since 2007, the organization has helped over 2,800 people. As she continued to help more people overtime, she realized this was a miracle; helping others had ended up being exactly what she needed to heal her own life.
How has Giants of Generosity Grown Since?
It was shortly after Hurricane Sandy that Jane received a call from a man named Michael from Rockaway, NY. His family had lost nearly everything including their home, while surrounding homes were severely damaged as well. He needed help to rebuild his city, but he did not have an organization backing him.
Jane drove to Rockaway to meet with Michael. Astonished and heart-broken by the damage of the hurricane, the two walked and talked about where to start and what could be done.
Giants of Generosity Did the Unthinkable in 2012
Michael voiced his concerns about starting a 501(c)3 from scratch in urgency to raise money for the project, when Jane said, "I have that covered."
Michael stopped in his tracks and looked back at her for a moment.
"You mean to tell me, you are Giants of Generosity?"
She left him completely stunned when she simply replied, "Yes, I am."
President and CEO of this nonprofit organization from the very start, she made a promise to help him in any way she could. Michael raised $95,000 in the 10 to 12 pretzel jars he placed in his restaurants and bars across NYC, Jersey City and Hoboken, but with the help of Giants of Generosity, they raised almost half a million dollars to rebuild Rockaway, NY.
What Happened Next?
Giants of Generosity helped launch the organization Friends of Rockaway. Working as a fiscal sponsor, the two teams hired unemployed contractors, veterans, and many others in need of a job to help rebuild the Rockaways.
"Giants of Generosity was there on the ground to help, before Red Cross had even arrived. What we accomplished in that time had been unheard of."
Giants of Generosity continues to grow today, but the goals are still the same under Jane's direction.
The Dream Team
A Dream Team is now being put together, consisting of a large variety of people that have different skills and services to donate.
Whether it is monetary donations, contractors that can provide services, or paint stores that can contribute supplies, Giants of Generosity continues to build this team so they are the most prepared for any given situation.
So What's the Big Picture?
The major difference between Giants of Generosity and most other organizations is that they will help anyone in need.
The Dream Team makes this possible by providing flexibility, and Giants of Generosity does not want to turn away a single person.

Giants of Generosity also utilizes their own donation platform called Friends Helping Friends. The goal is to create a sense of community when you are helping raise funds for a friend in need.
Unlike "Crowdfunding" platforms, Friends Helping Friends donations are 100% tax exempt, and are tax-free to the actual recipient of the donation.
Paying It Forward in More Ways Than One
Over the years, Giants of Generosity has:
Provided wheelchairs and other medical equipment
Rebuilt homes and communities after disasters
Paid off financial issues, rents, mortgages, etc.
Modified homes for people with disabilities
There are many ways we can pay it forward under the guidance of Jane and Giants of Generosity.
Now, What Can You Do to Help Them?
It is easy to donate any amount via their website.
They are constantly expanding their community so that when the next disaster strikes, they have the flexibility to respond immediately.
Please take the time to visit Giants of Generosity today for more information.