Ascendant Technologies - Managing IT in Your Small or Medium Business
Posted on January 16, 2023
By

admin

199 Views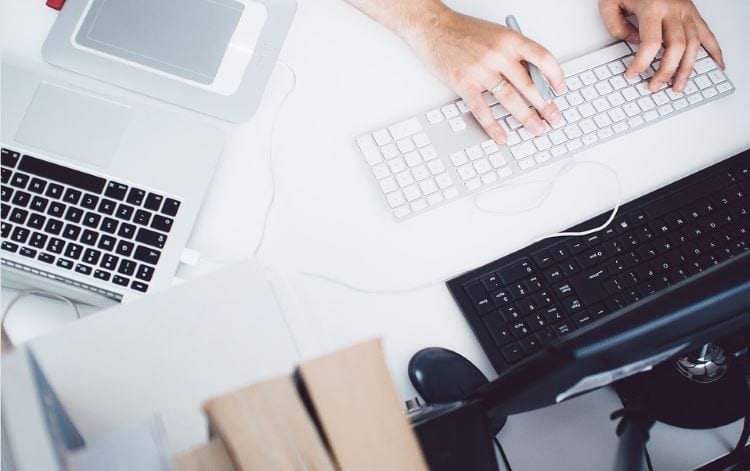 If you have a small or medium-sized business in New Jersey, listen up!
Managing your company's computer network is not something you signed up for when you started your business. Don't underestimate the technical skills required to properly manage a small-business network.
Most owners aren't qualified to troubleshoot system issues and end up wasting their valuable time, and we hear "It's too expensive to hire an IT person" all the time. Hiring an in-house IT person can certainly be costly. We won't argue that!
If you're looking for help with IT work, look no further. Small businesses can benefit from managed IT services from Ascendant Technologies, Inc.
Ascendant Technologies, Inc. is made up of professional IT consultants in New Jersey that manage your company's IT network, PCs, and end-user IT support for a fraction of the cost of hiring an in-house IT professional.
Here are some services a well-equipped IT managed service provider such as Ascendant Technologies, Inc. can provide your business:
A. Network Security – Firewalls, antivirus, security patching, and network penetration testing.
B. IT Project Management – Professionally managed IT projects delivered on-time, on-budget.
C. System Management – Professionally manage your company's IT hardware securely and increase the useful life-span of the equipment.
D. Remote Support Desk – Your employees can call our locally supported desk to troubleshoot their technical issues. Increase your staff's productivity and efficiency. Our support desk can work with your third-party software providers on your behalf, so you're never on hold again.
E. Managed Email – Let Ascendant manage your email on-site or move to Office 365.
F. Educate Your Staff – Train employees to spot malicious emails, websites, etc. and reduce your risk for a network security breach.
G. Account Manager – Have a go-to person for any questions or concerns related to your account.
H. Professional Recommendations – Need a server specification or a new power-house desktop? Call us and get a professional hardware recommendation.
Their goal is to provide the services of a full IT department at your fingertips, for one low monthly payment.
Why increase payroll costs with another employee? Why put up with constant computer issues that drain staff productivity and efficiency?
Reach out to Ascendant Technologies, Inc. to put your IT worries to rest.

Contact
1 Executive Dr – Suite 210
Somerset, NJ 08873
(732) 563-2675