The Media In New Jersey
Posted on January 16, 2023
By

admin

204 Views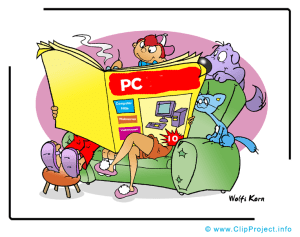 When most people think of magazines, fashion blogs, and other similar goodies, we typically don't think of New Jersey as being a center for that kind of action. We often think that the world of writing and media is something that is relegated to more glamorous states such as New York and California. Trust me when I say that there is a lot of media in New Jersey, as well as a lot of New Jersey pop culture influences. Truth be told, the Garden State has a lot to offer in terms of media – and no, it's not only about Jersey Shore. Here are some of the major media groups in the state, and why they love New Jersey!
Magazines
There are a variety of magazines that are solely devoted to New Jersey, its attractions, its culture, and the news surrounding them. You might recognize Metnights, NJ Monthly, Steppin' Out, and Weird NJ as some
of the publications that are just filled with Jersey goodness.
But, those major magazines aren't where the action stops. There are quite a few magazines published in New Jersey that aren't Jersey-related. These include Realistic Linx, Social Lifestyle, and, coming soon, the print edition of Fun New Jersey magazine!
Blogs & Sites
Aside from the obvious NJ.com, there are a number of major websites that are headquartered out of Jersey. Whether it's something more commercial, such as Redevelop or something more along the line of the food blog, Eating In South Jersey, you're bound to find at least one site you like.
Movies and TV
We really shouldn't have to talk about how many movies and television shows have taken place in New Jersey. Though we obviously know about shows like Jerseylicious, Jersey Shore, and The Sopranos having scenes in New Jersey, there's also a lot more to the state than just that. Hit shows including The Adventures of Pete & Pete, Ed, and Cake Boss have all been filmed in the state. Mentions of the Garden State were also common in cartoons like Futurama and Aqua Teen Hunger Force.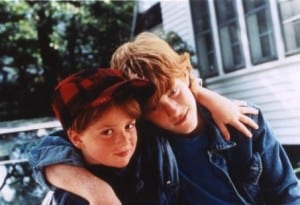 As far as movies go, we also have a lot more to offer than just Garden State. Most locals already are fully well-aware of scenes from Clerks, Clerks 2, Mallrats, Jay and Silent Bob Strike Back and Dogma being filmed throughout the state. What they might not know is that Independence Day, Friday the 13th, and the 1979 version of the Amityville Horror was also filmed in state.
Furthermore, one of the oldest full length movies in history was also filmed in New Jersey. The film, The Great Train Robbery, was filmed in 1903 and heralded the entire era of films' beginning.
Of course, New Jersey's proximity to New York also means that the state is home to a very large variety of celebrities – many of which actually appear on TV on a daily basis. Queen Latifa, Oprah Winfrey, a number of popular newscasters, and Maury Povich have all called Jersey home because of its close proximity to the city, as well as its beautiful homes.
Comics
Yes, there are even New Jersey pop culture references in comic books, too. The fact is that Gotham, the infamous hometown of Batman, wasn't actually supposed to be New York City – even though it was modeled after it. Gotham was really supposed to be a separate city close to the border of Atlantic City. That's right – one of the biggest heroes in comic book history is a Jersey local!
Along with Batman, other famous Jerseyites include the Toxic Avenger (as well as the rest of the citizens of Tromaville), the Human Torch, and Pepper Potts. While we're on the topic of comics, it's also a good time to point out that Kevin Smith's reality TV show, Comic Book Men, was filmed in Red Bank, New Jersey. In other words, this place is heaven if you are a comic book geek.
The bottom line here is that it's always possible to get into the world of media if you are from the Garden State. After all, we're famous for a reason!