Horse Races In New Jersey
Posted on January 16, 2023
By

admin

496 Views
Many people don't realize that New Jersey has one of the most active horse racing scenes in the United States. While we may not be home to the Kentucky Derby, the fact is that plenty of races happen in the state, and that a large percentage of American race horses are born and bred here. In fact, there are more horses in New Jersey than in the entire state of Kentucky.
Getting into the horse racing scene is pretty easy. Here's a quick guide on what racing fans should expect when they decide to hit the tracks for the first time.
The New Jersey Horse Racing Venues
New Jersey currently has three different venues where horseracing is permitted. All of them are open to the public, and allow children to sit and enjoy the race. They also all allow betting on horses, provided that the gambler is above the age of 18.
Monmouth Racetrack
The largest and most well-known is Monmouth Racetrack, located in right by the Jersey Shore near Long Branch. This racetrack is unique in the sense that only thoroughbred horses are allowed to race here. Since it is a thoroughbred racetrack, the Monmouth Racetrack tends to be more upscale, and offers a number of in-house amenities including a bar and miniature grill. Monmouth Racetrack also is home to the Haskell Invitational – a highly prestigious race.
Monmouth Racetrack is known for also hosting a variety of different festivals. Some of the past festivals have included a BBQ festival, a beer festival, a food truck festival, and a seafood festival. So, if you like fairs, keep an eye out for Monmouth Racetrack's event calendar.
Freehold Raceway
Freehold Raceway is the state's standardbred-only racetrack. Since 1853, horse owners with standardbred horses have been coming here to show off their harness racing skills with pacers and trotters alike. Freehold Raceway, much like Monmouth Racetrack, offers two restaurants and bars to enjoy, along with a fully functional simulcasting system.
This racetrack is pretty popular for a relaxing day out, and also is located right next to nj-horse-racing-freehold-racewaythe Freehold Raceway Mall. So, if you're looking for a place that offers horses and shopping, this is the best option to choose.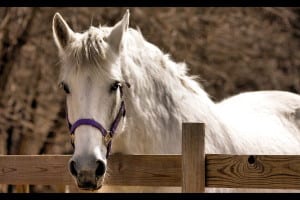 The Meadowlands Racetrack
The Meadowlands Racetrack is North Jersey's only racetrack, and it might just be the largest racetrack in the entire state. Located in East Rutherford, this racetrack offers both standardbred and thoroughbred racing. In the VIP section of the Meadowlands track, spectators can enjoy fine dining and drinks at the Pegasus. Regular spectators can enjoy options including Trotters, Victory Sports Bar, Pink, as well as a fully stocked food court.
It's worth noting that the Meadowlands also hosts a variety of other shows and events at its venue. Popular musicians have held concerts there, and major races have also happened here. (Can anyone say the Hambletonian?) Casino nights are very popular at this venue, as are the Singing Sopranos. Make sure to drop by – even if you aren't big into racing. http://playmeadowlands.com/
Wanna Race?
Well, actually getting into a horse race as a racer or jockey is not easy. But, if you're curious about what it's like to ride a horse for the first time, there are plenty of New Jersey equestrian schools you can check out. In the meanwhile, enjoying the horse races is a good way to feel the thrill without actually being on top of a horse.
Wanna Ride?
If you are simply interested in riding horses, check out this comprehensive list of places to go horseback riding, horseback riding lessons, horse boarding and equestrian schools in New Jersey.