Fun Seasonal Things To Do In New Jersey
Posted on January 16, 2023
By

admin

287 Views
In New Jersey, every season is a season for fun. Finding the fun can be an issue, though. We decided to make it easier by outlining fun seasonal things to do in New Jersey.
Happy Hours

Almost every bar and restaurant in New Jersey boasts some kind of happy hour. Whether it's your favorite local chain restaurant or your favorite hole-in-the-wall, you should always take a peek to find out when Happy Hour is if you enjoy a cold beverage after work. A good rule of thumb to use is that most Happy Hours last from 4 to 7, so try to aim for those hours if you're not sure when your favorite bar's starts.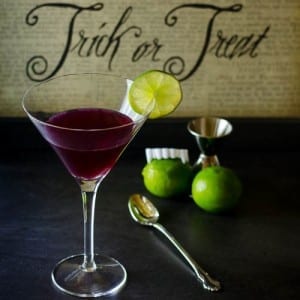 What's interesting is that many New Jersey bars also offer seasonal festivals for bar goers. So, keep an eye out. You might find that St. Patrick's Day turns into St. Patty's month with some bars, and that many Halloween festivals can last for days. Definitely, bars are always good to hit up for seasonal parties in New Jersey. Check out our resource to find bars in NJ.
Beach Hours

If you are from New Jersey, then you already know that the beaches are going to be open from Memorial Day to Labor Day. (And, if you're from the shore, you also know that after Labor Day, beach entry is free.) However, most people don't know how long they can hang out at the beach before police drag them off the sand and tell them to go home. Just so you know, the beaches are open from 5 AM to 10 PM every day.
Fruit Picking Season

If you're from a more rural part of New Jersey, then chances are that you have already experienced the fun and magic of picking your own apples, peaches, blueberries and strawberries from a country farm at least once. This is one of the coolest seasonal activities in NJ – at least for foodies. If you want to really get into the garden side of the Garden State, clear out a day or two as follows…
• Apples – If you're jonesing for homemade apple butter with freshly picked apples, the best time to go picking is in the late summer to early fall. Early September is the ideal time for McIntosh and Linda Mac apples. During Mid September to October, you can find a much wider variety of apple species, including Cortland, Ida Red, Golden Delicious and Empire apples. November is the absolute latest that you can go apple picking in New Jersey and still see success.


• Peaches – Most yellow peaches will start coming in around late July into mid August. If you love peaches, make sure to go picking before mid-September, as most farms will close their peach trees to the public after this time.
• Pumpkins – These can be picked during mid-September until the end of the growing season. Don't worry about being unable to find a good pumpkin patch in October. It's their peak season!
• Sour Cherries – Battleview Orchards in Freehold NJ, allows you to pick sour cherries from their trees from June to early July. Yum!
• Blueberries – Blueberries and raspberries have a notoriously small window, and it's usually in June.
See our list of pick your own farms in Northen NJ, Central NJ and Southern NJ.
When in doubt, call up your local PYO orchard to find out the goodies.
Festival Season
Whether it's of the music type or of the family fun type, festival season in New Jersey starts around May and ends in September. After all, most kids begin schools in September, which makes it harder to attend festivals during the week.
A good portion of New Jersey is evergreen when it comes to fun times. After all, it doesn't matter what time of year it is if you're going to a restaurant, an indoor amusement park, or an arcade. However, timing does play a role in some of the things you can and cannot do, and how much it would cost to do them. It's good to keep in mind while you're out exploring, don't you think? Find festivals in NJ.