True Treasures of NJ: Landmarks you Must Visit in The Garden State
Posted on January 16, 2023
By

Kerry O'Brien

502 Views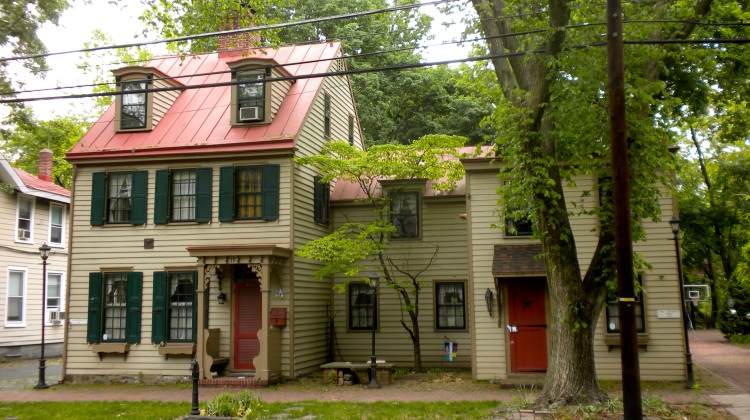 Cool and interesting landmarks to visit in NJ
When people think of New Jersey, the beach is, without a doubt, the first thing that comes to mind. People travel hundreds of miles every summer season just to enjoy the sand and sun on one of these many beaches. However, beaches aren't the only thing worth experiencing in the Garden State. Here is a guide to some of the all-time best, and most beautiful, landmarks that can be visited in NJ.
Lighthouses
While there are numerous lighthouses located along the NJ Shore, only a few of them stand out with significant history and representation of the state. These are the lighthouses that gain a spot on the list of state landmarks.
Absecon Lighthouse
This lighthouse is the tallest one in the state and the third tallest lighthouse in the nation. It stands at a shocking 171 feet high and, having been constructed in 1857, Absecon Lighthouse is nearly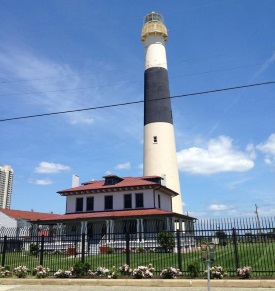 160 years old today.
Although the Absecon Lighthouse is not an actively functioning lighthouse today, it is still open for climbing year-round. Interested tourists are invited to make their way to Atlantic City where this NJ landmark is located and climb the 228 steps, right to the top of the lightkeeper's tower. It is once the tourists are standing within the lighthouse, looking out upon the beautiful view, that they gain a greater appreciation for New Jersey and its wonderful Shore point treasures.
Absecon Lighthouse
31 S. Rhode Island Ave., Atlantic City, NJ 08401
609-449-1360
Cape May Lighthouse
One of the most well-known Southern NJ summer destinations, Cape May is often recognized for its idyllic charm, quaint atmosphere and clean beaches. However, one monumental landmark in this town that can never go unnoticed is the Cape May Lighthouse. This structure was constructed only a few years after the Absecon Lighthouse, in 1859, and had guided ships through the Cape May and Cape May Point area for years.
It is a must-visit state landmark for visitors to this area because, although a climb to the top is undoubtedly difficult since the lighthouse is so tall, the view from the top is breathtaking and well-worth the effort.
Tours typically take place during the day, but on select nights there are Full Moon Lighthouse tours. These evening tours allow climbers to gain a truer feel for what it would be like to be the lightkeeper of the structure. Whether it is a daytime or nighttime tour, tickets can be purchased spontaneously, day of the climb, from the lighthouse keeper himself. To ensure that they have a spot on tour of the Cape May Lighthouse for the date they desire, visitors may choose to call ahead and reserve tickets. This can be done by calling either 609-884-5404 ot 800-275-4278.
Cape May Lighthouse
215 Lighthouse Ave., Cape May Point, NJ 08212
609-884-5404
Interesting and historical NJ landmarks
All of the state's landmarks are not located along the shoreline or even associated with the beach. Sometimes it is cool to take a spur of the moment trip to a lesser-known but equally as fascinating historical landmark that can not only educate you on the finer aspects of New Jersey's development, but also take you a step back, to a time when life was both simultaneously easier and harder.
Indian King Tavern Museum
One of the most historic landmarks in New Jersey's history can be found on Kings Highway in Haddonfield. Indian King Tavern Museum is the first state-owned historical site
founded in NJ and was the location where the decision was made to transform the land from colony to state, assembly men spent hours reviewing and passing laws and it was even the site where the creation of township governments and discussion of strengthening military forces took place from the 18th to the early 20th centuries.
Today the 270 year old historical NJ landmark has been transformed into a museum where visitors of all ages can explore and learn about the state in which they live. Tours are regularly conducted and participants can engage with the guides to ask questions regarding not only the historical events that took place at this location, but also the building's architecture, one of the most beautifully detailed aspects of the tavern and representations of 18th century design.
Indian King Tavern Museum
233 Kings Highway E., Haddonfield, NJ 08033
856-429-6792
The Old Dutch Parsonage and Wallace House
Located in Somerville, NJ, The Old Dutch Parsonage is another historical landmark to visit on a sightseeing trip through the state. This building of religious work was constructed in 1751 and originally under the guidance of Reverend Mr. John Frelinghuysen. During his time at the parsonage, Frelinghuysen offered the community regular services and tutored young men toprepare them for their future education in seminary school.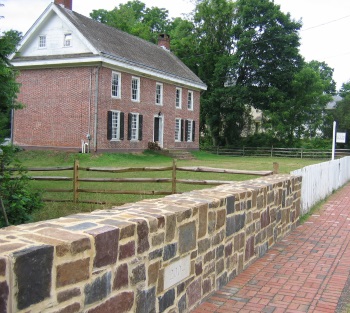 Taken over by Jacob Hardenbergh in 1754 following Frelinghuysen's untimely death, the focus of the parsonage was no longer placed on tutoring young men for seminary school, but rather education as a whole. Due to Hardenbergh's triumphant efforts, Queens College, now known as Rutgers University, was founded in 1766.
The Walllace House, located on the same land as the parsonage, was constructed in 1776 for John Wallace, a skilled Philadelphia merchant, and subsequently used as headquarters by General Washington during the 1778 – 1779 Middlebrook Winter Encampment. Today the property stands as an exemplary landmark of Georgian architecture and both buildings can be visited by tourists who find their fascination in the minor details of national history.
Old Dutch Parsonage and Wallace House
71 Somerset St., Somerville, NJ 08876
908-725-1015
The state of New Jersey is filled with hidden gems and lesser-known attractions that make it wholeheartedly unique and worth a visit. This article highlighted only a few of the many historical and cultural landmarks worth visiting in New Jersey. These, and many other sites in New Jersey, prove that that the beach is not the only attraction this coastal shore state has to offer.
Do you have another favorite landmark you would like to share with us? Tell us in the comments below!
Here are a few more hidden gems you won't want to miss on your sightseeing adventure!
..And for more indoor museums, attractions, and more for those rainy day blues, check out our extensive guide.