Start Planning Ahead: Jersey Shore Pirate Adventures Await
Posted on January 16, 2023
By

Kerry O'Brien

360 Views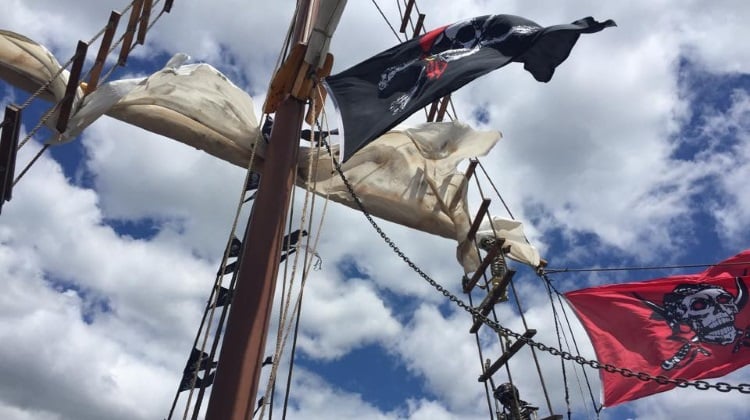 Put on your Eye Patch and Grab your Peg Leg!
Ahoy, mateys! It might be nearing winter now, but the Jersey Shore Pirates are gearing up for the spring and summer, preparing their ship for the epic adventures that are bound to ensue!
Adventure, sailing the seven seas, buried treasure and fighting bad guys, that's what every child thinks of when they hear the phrase "pirate adventure." When children climb aboard the Jersey Shore Pirate Ship, that is exactly what they will be able to do. No, they will not be sailing all seven seas, just the Metedeconk River in Brick, NJ. Experience being a pirate for the day!
Why Jersey Shore Pirates?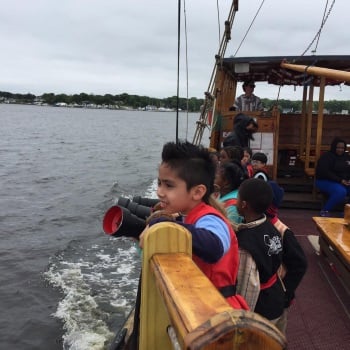 Kids will undoubtedly love taking part in Jersey Shore Pirate Ship activities. Here they will be able to shoot water cannons, sail across the "sea", search for buried treasure and, probably the most fun activity of them all, fight enemy pirates!
In essence, kids will get to BE a pirate when they visit this Brick, NJ pirate ship and embrace all of the piracy and looting that the crew encourages. They won't simply learn about the history of pirates on the Jersey Shore and sit through boring lectures. Instead they get to paint their faces to look like a pirate and do all of the activities that are generally associated with piracy….within reason, of course.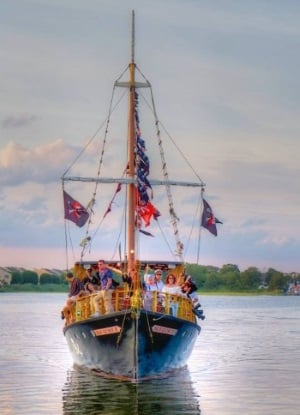 The Sea Gypsy II
The Sea Gypsy II is the beloved ship of the Jersey Shore Pirates and is the ship in which every mini pirate will sail on. It is the spot where adventure will take place and true acts of piracy are encouraged and expected. This ship was designed with pirate adventures in mind. It is the epitome of what authentic, rough sea trekking pirate ships used to look like years ago.
The minute anyone sets foot aboard the Sea Gypsy II, they will be transformed to another world, one where treasure hunting and erratic activity is expected. There won't be any lollygagging around when you are a pirate on this ship!

The Crew
Comprised of sea-faring men and women, the Sea Gypsy II's crew is top-notch and guaranteed to not only ensure the excitement of passengers, but also the safety of pirates young and old. While every crew member has a different job, ranging from manning the ship and maintaining order among pirates to greeting mini pirates and teaching them the proper jargon so they can communicate properly with seasoned pirates, it is also the job of everyone to make sure no one goes overboard. Under the watch of these men and women, safety is the number one priority, but the level of adventure and fun are never sacrificed! The highly skilled and trained crew have, over the years, figured out the best way to combine fun and safety, making it an excellent day out for both the children and the parents.
What a typical trip looks like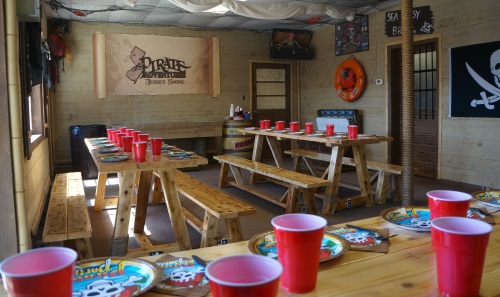 When you and your mini adventure crew first arrive at Jersey Shore Pirates, you will be adorned in the proper attire, have your face painted, learn the proper jargon, be taught the Laws of the Sea and basically be completely transformed into a NJ pirate.
Once every mini adventurer is given the proper attire, accessories and know the proper lingo, they will be given permission to board Sea Gypsy II. By this point, there should be no doubts that for the duration of the trip, they ARE pirates. If you have any reservations about a title such as this, you should turn around because the crew will be treating you as one of their own…a full-fledged pirate who can stand on their own two (in some cases one and a peg) sea legs!
During the trip it is never known what the crew will face. The adventure is unknown and new shipmates must always keep a watchful eye. In some instances, the journey is quiet and no trouble is encountered however, these journeys are rare. More commonly, new pirates must assemble as a team and use the water cannons to fight off enemy pirates trying to steal the treasure.
Although Jersey Shore Pirate adventures can only be held during the spring, summer and early fall season due to frigid winters and unpredictable water conditions, these winter months give you the perfect opportunity to plan for the future. Schools can arrange field trips, parents can make reservations to take this adventure on a specific day in the summer or they can even make a reservation and host their son or daughter's birthday party at Jersey Shore Pirates so the fun can be shared among all friends and family.
Jersey Shore Pirates
281 Princeton Ave., Brick, NJ 08724
732-899-6100
Would you go on one of these adventures with your kids? Let us know below.
Check out our NJ Beach Guide for all things to do up and down the shore!
If your child's birthday does not coincide with the Jersey Shore Pirate's season, check out these other great NJ birthday party Ideas!