8 Free Festive Holiday Events in NJ
Posted on January 16, 2023
By

Ray Gallagher

249 Views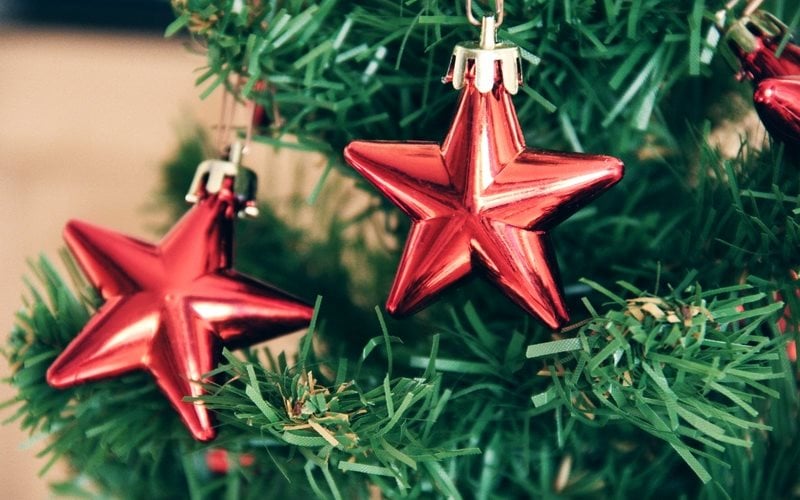 It's the most wonderful time of the year!
Twinkling light displays, fragrant evergreens and Christmas music fill the air. It may not be the North Pole, but New Jersey is a magical place to spend the holiday season. Whether you live here year-round, or have returned to visit family, everyone is excited to get into the holiday spirit in New Jersey.
This time of year is just as busy as ever. Children eagerly write letters to Santa, friends go out and celebrate with good cheer and parents fly around the house like reindeer, making sure that everything is perfect for the holidays. As wonderful as the holiday season is, it can sometimes leave people, particularly parents, stressed out. As December marches on, families might need a break from the holiday hustle (and their wallets might need a break, too). Check out our guide for the best FREE holiday events happening this season in New Jersey.
1. Christmas Tree Lighting in Hoboken: Rockefeller Center in NYC lights their famous tree every year. Across the Hudson River, the City of Hoboken hosts their own spectacular tree lighting. On Tuesday, December 8, join BCS FM 101.1 for prizes and giveaways. Hot chocolate will be served, as well as performances by several local dance troupes. Best of all, the Hoboken Fire Department will appear with a very special guest, Mr. Claus himself!
City of Hoboken Christmas Tree Lighting
94 Washington St.
Hoboken, NJ 07030
2. Adventure to Santa: Book your boarding pass to the North Pole! The entire family can participate in this free immersive experience at the Cherry Hill Mall. Transport yourself to Santa's workshop on a virtual 4D sleigh ride with Shrek and all his friends. Along the way, children will enjoy interactive holiday activities. Children can write a letter to Santa and provide a photo ahead of time to make this experience personalized and memorable. Parents should be aware that they need to book a reservation either online or at the mall on the day of the event. Although this holiday attraction is free, photo packages and additional merchandise are available for purchase.
Dream Place Adventure to Santa
Cherry Hill Mall
2000 Rt. 38
Cherry Hill, NJ 08002
3. Saturday Morning Story Time: "'Twas the night before Christmas…" Generations of children have been captivated by Clement C. Moore's holiday tale. The Watchung Booksellers are hosting an author/illustrator story time on Saturday, December 5 at 10:30am. This year, the featured story time author is Daniel Kirk, who will be reading from his new picture book depicting the holiday classic. Children who find stories magical will love this free holiday event. The book will be available for purchase.
Saturday Morning Story Time at Watching Booksellers
54 Fairfield St.
Montclair, NJ 07042
4. Christmas on the Island & Parade: Even Santa Claus needs a beach vacation! Visit the Boulevard in Seaside Heights on December 12 for the annual Christmas parade. Festivities start at 12pm. There will be giveaways, kid's activities, live entertainment and pictures with Mr. and Mrs. Claus. At 4pm, watch as the parade lights Santa's way back to the North Pole, just in time for him to get ready for Christmas Eve.
Christmas on the Island & Parade
1214 Boulevard
Seaside Heights, NJ 08751
5. Snowflake Party: The holidays are the perfect time to make fun and festive crafts. The Environmental Education Center in Basking Ridge, NJ is preparing for a snowy winter with a snowflake making party. Children and their families are invited to stop by anytime between 1-3pm on December 22 to make a giant snowflake to take home. The Environmental Education Center provides all materials and supplies, as well as fun holiday music! This is a great afternoon activity for younger kids.
Snowflake Party
Environmental Education Center
190 Lord Stirling Rd.
Basking Ridge, NJ 07920
6. Train Ride with Santa: Santa Claus is an expert at driving his sleigh – who knew he could drive a train, too! Join Santa in Freehold, NJ for a holiday train ride. Sponsored by the Freehold Borough PBA and Conrail, this free NJ holiday event takes place on December 12 from 12-2pm. Meet Santa at the Freehold Bus Station for a magical train ride.
PBA Santa Train
Freehold Bus Station
1 Railroad Pl.
Freehold, NJ 07728
7. Country Christmas with Santa: Santa is taking time out of his busy holiday schedule to visit his friends at Alstede Farms in Chester, NJ. He will be here on Friday, November 27, as well as every Saturday and Sunday from November 28-December 20. Come by from 11am-4pm for a free holiday event at this Northern NJ farm. Tell Santa what you want for Christmas and take photos. Enjoy Christmas music and a cozy campfire, and check out Alstede Farms' selection of live Christmas trees.
Alstede Farms Country Christmas with Santa
1 Alstede Farms Ln.
Chester, NJ 07930
8. Holiday Open House: Christmas is a special time of year for adults, too! After cooking, cleaning, shopping and spreading holiday cheer, mom and dad are probably in need of a festive night out. The Blue Moon Acres Farm Market in Pennington, NJ is hosting a free holiday open house on December 13 from 4-7pm. Guests will be treated to a holiday cocktail party with complimentary wine, locally-sourced organic eggnog, vegan butternut squash soup, and gourmet hors d'oeuvres and desserts. There will be live music, and guests are automatically entered to win a Blue Moon Acres gift basket. Donations will be accepted to the Trenton Area Soup Kitchen.
Blue Moon Acres Holiday Open House
11 Willow Creek Dr.
Pennington, NJ 08534
No matter what you celebrate, the most important part of the holidays is spending time with family and friends. Simple things, like a tree lighting or a visit with Santa, are what make this time of the year special. We hope you have fun at these free NJ holiday events. Check out some other great holiday happenings this year in New Jersey. Happy Holidays!