Best All-Inclusive Dude Ranch Vacation For Kids And Families in Upstate NY
Posted on January 16, 2023
By

admin

1599 Views
Pine Ridge Dude Ranch in Kerhonkson, NY | A Top Vacation Destination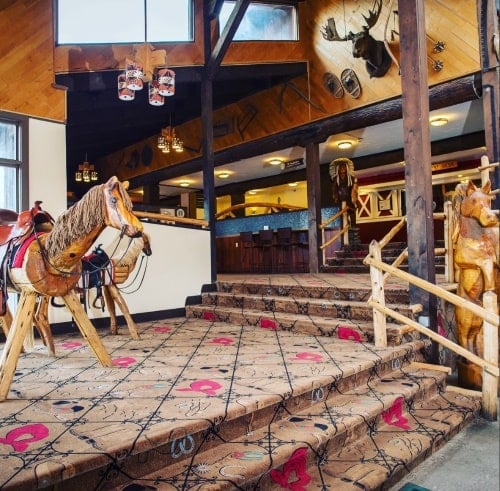 Pine Ridge Dude Ranch is an all-inclusive destination that kids will adore!
It is our pick for the best affordable family dude ranch vacation spot closet to New Jersey.
Kerhonkson, NY can be reached in under 2 hours from most areas of NJ. 
What is All-Inclusive?
All meals, accommodations, the use of the entire facilities, all of the activities and entertainment are included with overnight packages.
Most packages include one trail ride (or pony ride) per person per stay.
For more information and to customize a stay, call the Dude Ranch at 866-600-0859 today!
What Makes the Ranch so Kid-Friendly?
The Dude Ranch is just too cool! We've picked it as the best dude ranch for kids near NJ! See below why kids rave about Pine Ridge.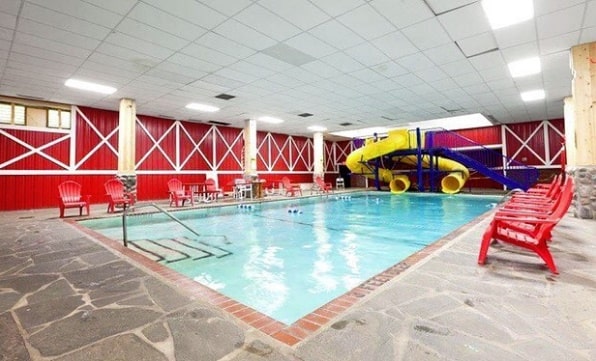 13 Reasons why kids will love the Pine Ridge Dude Ranch
They can go horseback riding to their heart's content

The indoor and outdoor pools with the double flume water slides
The Ranch has a 20′ rock wall that kids can climb
The kids can have fun shooting bow and arrow at the archery range
The fun outdoor bounce pillow to jump on
Fun tractor rides
Petting zoo
Paddle boats
Fishing (Remember to bring your own poles and bait!)
Hiking
Fun Campfires and marshmallow roasting every night!
Classic board games for the entire family to play
The Iron Works gym
Kids can play all types of sports including mini golf, basketball, tennis, softball, badminton, horseshoes, bocce ball, shuffleboard, ping pong, volleyball and more.
Other activities include family entertainment such as shows, DJ's magicians or other entertainers.
All Inclusive (All you can eat!) Food
Breakfast lunch and dinner are all-inclusive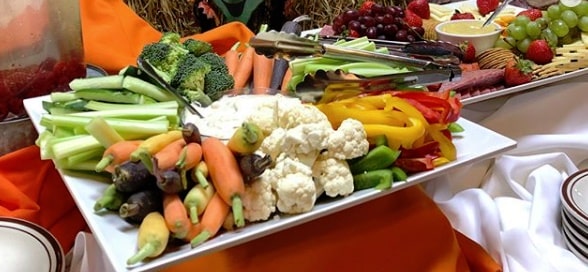 Here are some samples of the food
For Breakfast, get your eggs made to order!
Full salad bar with toppings.
Country Fried Chicken
Healthy choices including; gluten-free, vegetarian and vegan are available.
Chef Jeremy Hughes created different homemade menus throughout the seasons.
On Wednesdays and Sundays during the nicer weather, a traditional BBQ is served on the lawn!
How Does the Horseback Riding Work?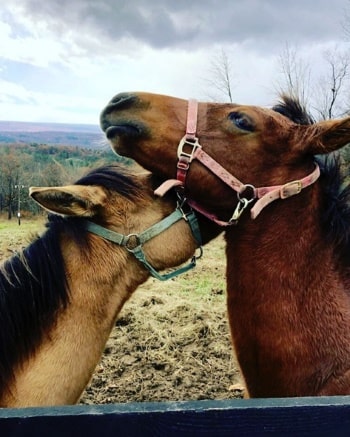 Depending on the package you choose, trail rides may be included.
Otherwise, guests can buy trail ride tickets at their from the front desk for a small fee.
Why Will Adults Love the Ranch?
Adults will love The Silver Dollar Bar that boasts live music, singers and poets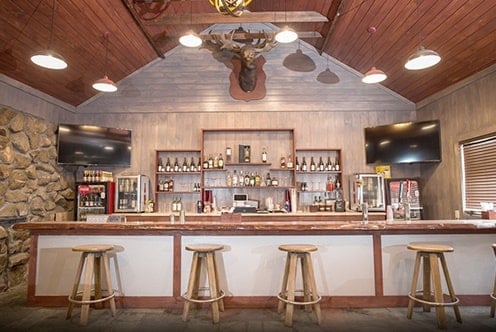 Adults will also love…
The relaxation
The kids will always be entertained
The beautiful grounds to explore
The amazing open trails
The Bullroom (dance/show hall) offers live entertainment including; dancing magic shows, jugglers, DJs and more!
What is a Dude Ranch?
Years ago a "dude" was a person that lived typically in an urban area.
Countryside dwellers used to refer to dudes as city slickers.
A ranch that gives city slickers a unique experience away from the hectic city life where they can experience the great outdoors was called a Dude Ranch.
Today The Pine Ridge Dude Ranch prides itself in much more than that.
They want to give everyone (groups and families) a fun one-of-a-kind vacation getaway that they have never experienced before,
Today the word dude is slang for American people to address each other similar to the words "guy" and "bro".
The Rooms
Choose from a variety of rooms according to the size of your group and budget.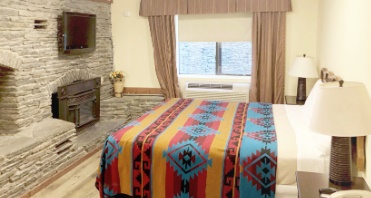 Newly renovated affordable rooms are available that can sleep up to 6.
Deluxe rooms and suites are also available.
See the rooms here.
Pine Ridge Dude Ranch in Kerhonkson, NY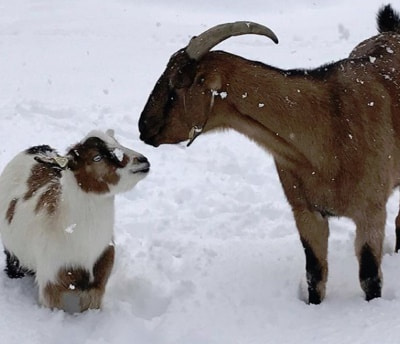 Videos
Cute video of a boy walking his horse!
An Inside Look of the Ranch
One Family's Experience
Book Your Getaway Today
To book a day trip or family vacation, visit their website, or call the Dude Ranch at 866-600-0859 today!
If you have been to the Pine Ridge Dude Ranch, please leave a comment about your experience below.