Five Great NJ Summer Traditions You've Got To Try Once
Posted on January 16, 2023
By

admin

848 Views
New Jersey is a state that has a rich local culture filled with fun traditions that everyone loves to experience at least once. For decades, people have been visiting the Jersey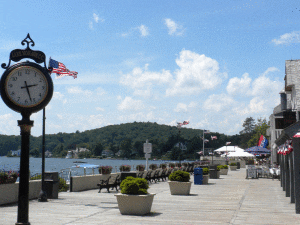 Shore as a family tradition, a post-prom must-do, and a post graduation party spot.
Summer in NJ almost always requires at least one of these amazing experiences, venues, or day trips. If you want to get an idea of a traditional Jersey Shore experience, check out these cool activities and locations.
Hit up Atlantic City's casinos and take a look at their boardwalk performers. Atlantic City is the inspiration for the game Monopoly, and it's also one of the most commonly visited tourist towns in the state. Thanks to its wealth of casinos, night clubs, and boardwalk attractions, it's hard not to love hitting this seaside town at least once per summer.
Have a Coke and a slice at a boardwalk attraction. Pizza and soda is a meal that is as much a part of New Jersey culture as it can get. If you haven't enjoyed classic, old school boardwalk pizza, then you're missing out. Whether it's at Jenk's, AC, Pier Village, or Wildwood, eating pizza that somehow manages to have a little bit of the boardwalk's ambiance infused into the slice just makes summer feel great.
Go to a Jersey Shore club. This was a tradition that was popularized by the hit show Jersey Shore. For people who just hit their twenties, there are few better ways to really get into the summer spirit than going to a club that has bumpin' beats, tourists who are decked out in cute dresses, and a bartender who knows how to mix a killer shot.
Eat Taylor Ham. Granted, this is more of a year-round New Jersey cultural thing than a summer tradition in many parts of the state, but it's still as Jersey as it gets. Taylor Ham, for those who don't know, is a bacon-like processed deli meat first invented in New Jersey. It's also more commonly known as "pork roll," though there are other brands that can fall into that category. Taylor Ham is known for being a good pizza topping, a good sandwich filling, and pretty tasty when served with eggs. Yum!
Go to a fair or festival. It often surprises people how many different festivals are being held in New Jersey every summer. Whether it's the State Fair, a jazz festival, a foodie fest, or even an EDM festival, there's an outdoor gathering that will be sure to please every person. It doesn't take too much effort to find the right concert or fair for your tastes – all you have to do is search it up online.
New Jersey summer fun is all about enjoying life to the fullest, getting a good tan, and tasting a little bit of the Garden State's traditional food. If you haven't done so yet, make sure that you give traditional New Jersey a shot. You might find that it's the best way to enjoy summer days (or nights) with friends and family.