A Nj Vacation:  More Than Just A Day At The Beach
Posted on January 16, 2023
By

admin

224 Views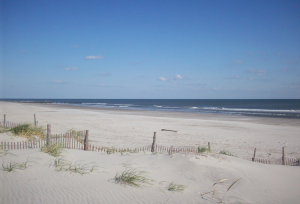 It's cold and dreary. All you can think about is scheduling your next vacation to somewhere warm and beautiful. Most Americans schedule their vacations in the summer months, but no matter when you feel the need to escape there is one destination that has it all. If you want the perfect vacation spot New Jersey is ideal for everyone. With so much to do and see you will be glad you did. Consider making new memories this year with a vacation planned for New Jersey.
1. New Jersey Shore – You can't visit New Jersey and not enjoy one or more of their beautiful beaches. You can lay and relax on their white sandy beaches, walk the boardwalk and take in all of the activities, visit an aquarium, and take the kids to the waterpark. This doesn't even come close to covering a day at the beach. Visit the Jersey Shore and see why anyone who has been there can't wait to get back.
2. Atlantic City – This is a must for anyone who visits New Jersey. Whether you like gambling or not, visiting the casinos and boardwalk are about a whole lot more than playing the slots and table games. While you can try your hand at it all, and you may get lucky, you can also enjoy the grandeur, amazing architecture, and the excitement of the people. Step out onto the boardwalk connecting the casinos to get an amazing view of the ocean, take a swim, or just walk along the boardwalk and enjoy the many shops. If you are staying in a casino make sure to try out one of the amazing restaurants. With so much to choose from you will wish you had another week to visit.
3. Amusement Parks – You will be shocked to see the number of amusement parks for you and the family. From Six Flags to Wildwood, and a number of additional water parks there is no shortage of fun and exciting rides for both adults and kids of all ages. Spend the whole day at the park and enjoy your wonderful adventure. Find your inner child through the excitement of the many parks that New Jersey has to offer.
4. Museums, Arts, and Culture – With dozens of museums to choose from, art galleries, ballet, and wineries, you will find an amazing history and culture in New Jersey. Try the Newark Museum and the Liberty Science Center, the Vietnam Veterans Memorial, and the Cape May Historic District. Both educational and a wonderful way to spend the day you will be drawn in by the history and technology. All are family-friendly so they are perfect activities for the whole family. See a complete list of arts & culture related attractions in NJ.
5. Outdoor Activities – No vacation is complete without limitless options for outdoor activities. For true outdoor lovers, you will want a destination that offers countless options, and New Jersey does not disappoint. From every watersport you can imagine, such as jet skiing, white water rafting, and parasailing, to ballooning and horseback riding, there is something for everyone. Also, there are a number of activities that can be enjoyed by families and children of all ages so there will be no time to be bored.
6. Restaurants – Some of the world's best restaurants are in New Jersey. From fine dining, to casual, to pizza, you will find the perfect restaurant for every desire, every taste, and every price point. Visit a small out-of-the way restaurant that serves amazing food, or a well-known restaurant that never disappoints. No matter what part of New Jersey you are visiting you can be sure to find an excellent restaurant that will leave you wanting more.
7. Wine Tastings – Did you know New Jersey was home to over 50 different wineries? You can travel the entire state and try them all with our NJ winery map. You can use the complete guide to Wine Tastings in NJ to find every one of them across the great Garden State. Many of these wineries have their own vineyards too, so you can try some of the most incredible wines made from New Jersey grapes and other fruits. Blueberry wine is one of the most popular for South Jersey wineries!
No matter how you like to vacation you will find everything you are looking for in New Jersey. It is a destination that is ideal for everyone, from a romantic getaway for two to a family vacation. You can now vacation with all of these options in an affordable manner. You will have access to so many activities, outings, sites, and dining options that you will want to extend your trip. Before you know it you will be planning your next vacation to New Jersey to see everything you missed the first time!
See our local community NJ calendar of events.