Gorgeous Scenic Drives in NJ
Posted on January 16, 2023
By

admin

1327 Views
Whether you're an NJ native or just visiting, you won't want to miss these gorgeous scenic drives! From the historic Route 1 to the stunning Delaware Water Gap National Recreation Area, there's something for everyone. So gas up the car and get ready for some fun!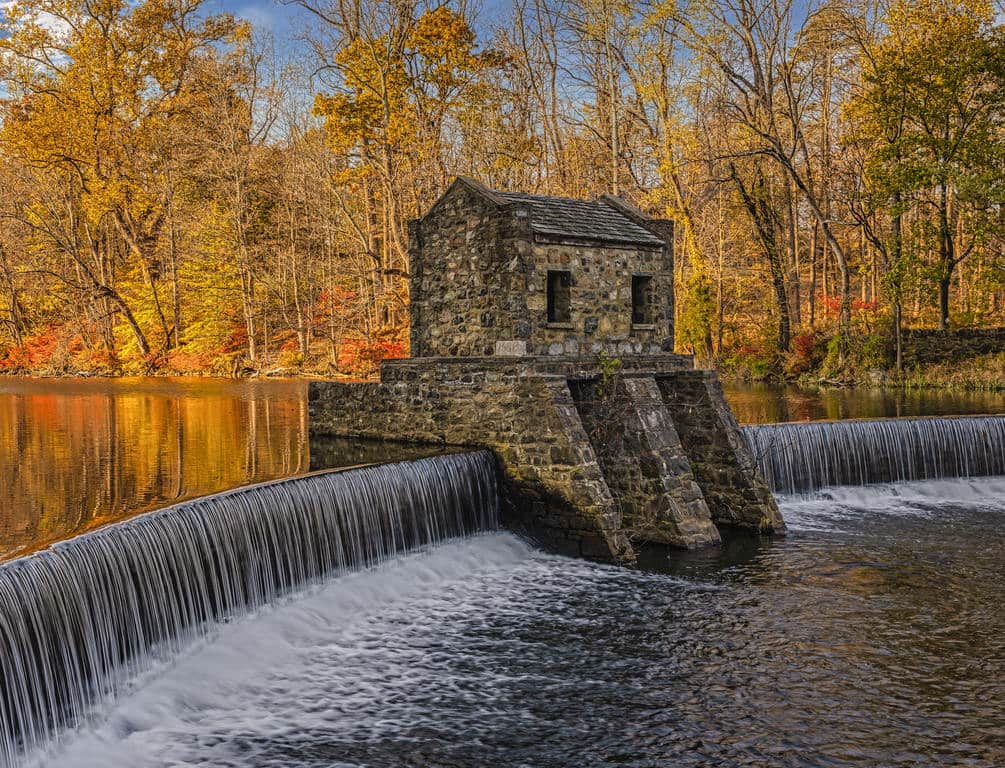 How to Stay Protected on the Road
Embarking on a road trip can be a thrilling experience, but ensuring your safety is essential if you want to have a good time. Car insurance is key for any adventure – make sure you have comprehensive coverage before beginning the journey.
It's also wise to understand the local laws in the places that you're visiting and brush up on safe driving practices while on unfamiliar roads.
To ensure your car's protection, it's important to keep it well-maintained and carry out regular inspections throughout the duration of your trip.
Even when confronted with unexpected turns or stops along your route, taking steps such as being aware of your surroundings and using secure parking lots can reduce potential risks.
By taking these precautionary measures, you will come back from your road trip with only wonderful memories to remember!
Before You Set Out on a Road Trip
Setting out on a long road trip can be an incredibly thrilling experience, one full of anticipation and excitement. There is, however, certain information and preparations that should be done in order to get the most out of your road trip journey.
Before leaving, you should make sure to have updated maps and directions so you don't miss out on any incredible sights or take longer than necessary to get to your destination.
It is also important to understand the rules and regulations of the states you plan on driving through as they may vary greatly.
You may also want to budget accordingly! Road trips can often require additional expenses that can quickly add up. With these considerations taken care of before departure, your road trip will be safe and stress-free, allowing you a chance to explore new and exciting things with complete peace of mind.
The Delaware Water Gap National Recreation Area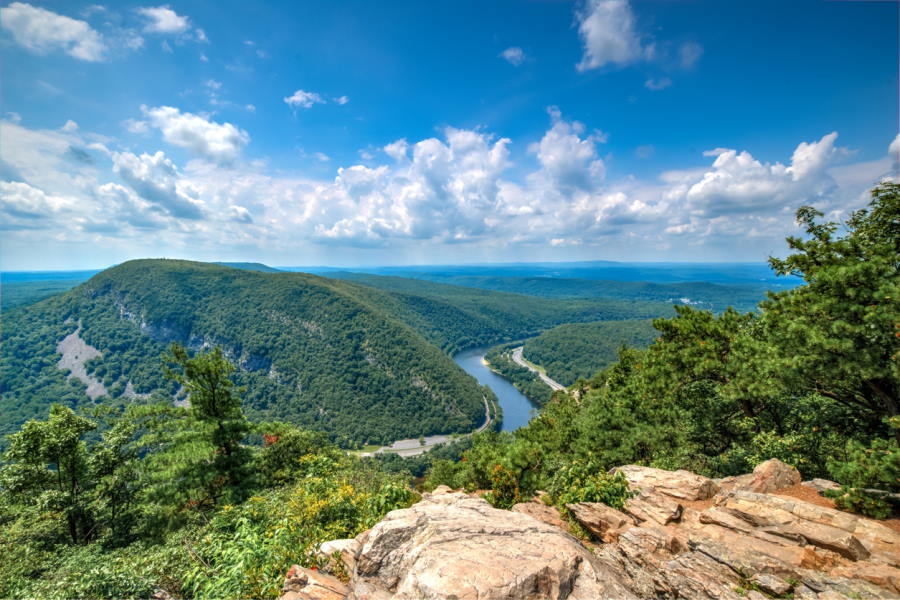 The Delaware Water Gap National Recreation Area is an amazing place to start your scenic road trip through picturesque New Jersey.
With over 70,000 acres of land to explore, you can immerse yourself in some of the most breathtaking views along the East Coast.
You can take a leisurely drive up the winding mountain roads and stop along the way to admire the sights or take a hike or bike ride to one of their many beautiful vistas for the perfect backdrop for your next vacation photo.
High Point State Park
High Point State Park is the perfect destination for anyone looking to explore New Jersey's great outdoors. The park sits 1,803 feet above sea level and offers a great opportunity to take in the fresh air of these high altitudes.
You'll be welcomed with vast expanses of unspoiled wilderness, lush meadows, and ancient forests – not to mention awe-inspiring views of the surrounding land. Whether you're seeking peaceful reflection or an adventurous outing, High Point State Park has something for every traveler!
From fishing and camping to horseback riding, sightseeing, and bird watching, this park makes the perfect day trip or weekend getaway.
Great Swamp National Wildlife Refuge
Have you ever wanted to see some of the brilliant wildlife that New Jersey has to offer? Now's your chance! The Great Swamp National Wildlife Refuge is a great spot to experience New Jersey's local animals and plants.
From elegant songbirds and clever mammals, like beavers, to gentle reptiles and amphibians, this refuge brings nature to life! Not only can you observe the critters from afar, but in certain areas of the preserve, you can even go up close.
Make sure not to miss out on this unique opportunity for an interactive glimpse into the lives of NJ's wild residents!
Cape May Lighthouse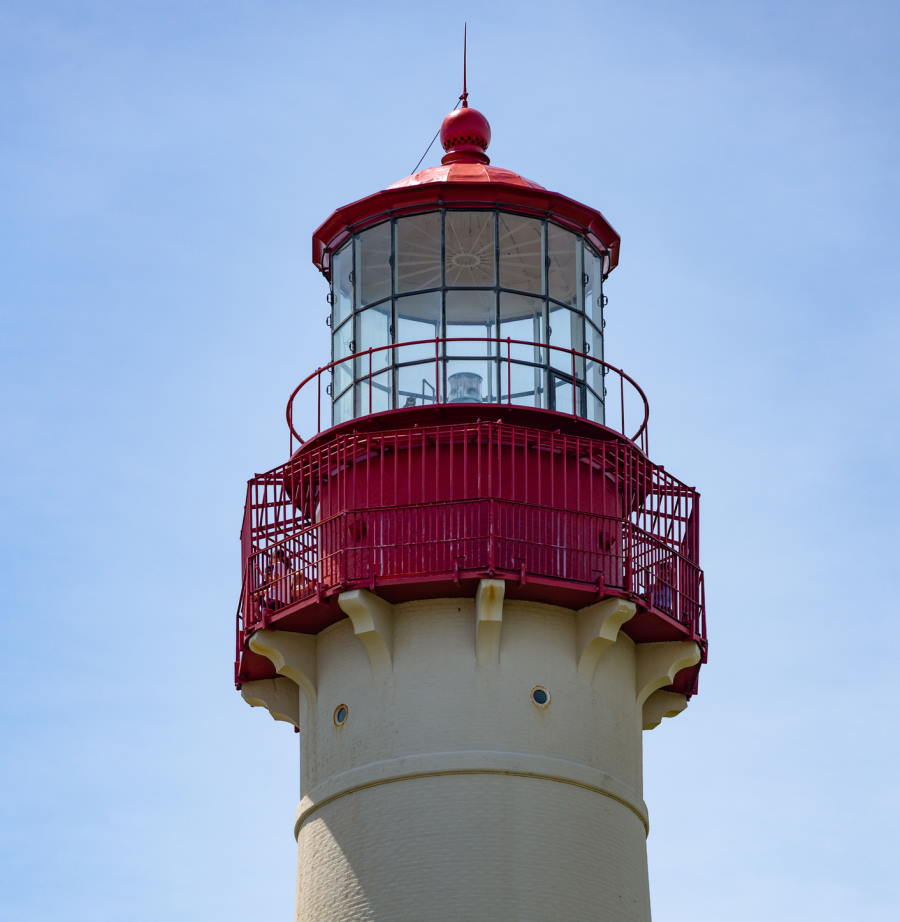 Located along the southern shore of New Jersey lies a beacon of hope for tourists – the Cape May Lighthouse. One of the oldest lighthouses in the United States, this historical icon has been welcoming visitors since 1859.
Even though it stands at just 157 feet tall, what it lacks in size it more than makes up for in altitude. As you make your way to the top, keep an eye out for local wildlife that can be seen from this elevated view!
From the sandy shoreline of Cape May beaches to a panoramic glimpse of the city below, stands a true symbol of beauty and strength – the Cape May Lighthouse. Don't miss out on this beloved tourist attraction that has been shining its beacon to mariners and vacationers alike for generations.
Skylands Region
Taking a drive through the Skylands Region of New Jersey is like stepping into a magical world. From ancient mill towns along the river to stunning vistas of breathtaking lakes surrounded by rolling hills, this stunning corner of northern NJ provides some truly exceptional sights and experiences.
With winding roads that pass through forests full of wildlife, explore clear creeks bubbling toward the streams and rivers below, and endless vast valleys with historic farms and manors speckled throughout.
The winding roads in this dreamy region will guide you from sun-soaked vineyards across meadows beyond your imagination. Whether you're looking for an outdoor adventure or just a scenic nature escape, taking a drive through the Skylands Region is sure to result in memories you'll never forget
Jersey Shore
Taking a drive along the Jersey Shore is an exciting way to explore this beautiful state. The diverse shoreline offers something for everyone, from sandy beaches and lively boardwalks to quaint harbors and waterfront parks.
You'll find plenty of attractions as you go, from amusement parks and arcades to historic lighthouses and shopping districts. Take time to explore the unique culture of each town, where you can sample delicious seafood dishes or explore the vibrant music scene.
Pine Barrens
Taking a drive through Pine Barrens in New Jersey is an experience every nature lover should have on their bucket list. You'll be mesmerized by the bright blue waters alongside vibrant, verdant green trees that stretch out as far as the eye can see.
As you drive through the winding roads you can expect to find a range of wildlife such as red-tailed hawks, flying squirrels, and black bears hidden amongst the trees.
Nothing compares to breathing in the crisp air and marveling at the fascinating sights, so make sure to take it all in. And if you're lucky you might even catch an amazing sunset that will leave your heart full!
The Garden State Parkway
Navigating a road trip along the Garden State Parkway in New Jersey is an experience like no other. The scenic views and close proximity to the Atlantic coastline make it an ideal adventure for those looking to sightsee while on the open roads.
Along the way, wind your way through lush forests, soak-in glimpses of quaint towns, and enjoy exquisite saltwater marshlands. From a cozy picnic off of a secluded beach to knickknack shopping at one of the many roadside trinket stores, New Jersey offers something for everyone.
Plus, if you're looking for exciting nightlife, lively bars dot this picture-perfect landscape with invigorating music, delectable local food menus, and much more.
Tips for Driving as a New-Comer in New Jersey
Visiting a new place can always be an exciting adventure, and New Jersey is no different! When preparing for your trip, be sure to brush up on the local rules of the road to ensure you drive safely while you experience all that New Jersey has to offer.
Before hitting the open road, check to make sure you have valid auto insurance with coverage in this area and know the speed limits.
You should also look up which types of navigational tools are legal in the state such as GPS systems and free-standing navigation devices.
Remember that in New Jersey it's illegal to use any type of handheld electronic device while driving – so keep your phone away until it's time to take a break. With some quick prep and research, nothing can get between you and making memories on your vacation.
Final Thoughts
New Jersey is blessed with many breathtaking views and scenic drives that are sure to captivate your senses. So why not take a road trip through Garden State today? Whether you're looking for wildlife watching or a peaceful escape, New Jersey has something for everyone.
From the Delaware Water Gap National Recreation Area to High Point State Park and even the Great Swamp National Wildlife Refuge, you can explore some of the best natural sights New Jersey has to offer.
And don't forget to visit the iconic Cape May Lighthouse – a true symbol of strength and beauty! So gas up the car and get ready for some fun! The adventure starts here in New Jersey.