Stumpy's Hatchet House
Posted on January 16, 2023
By

admin

508 Views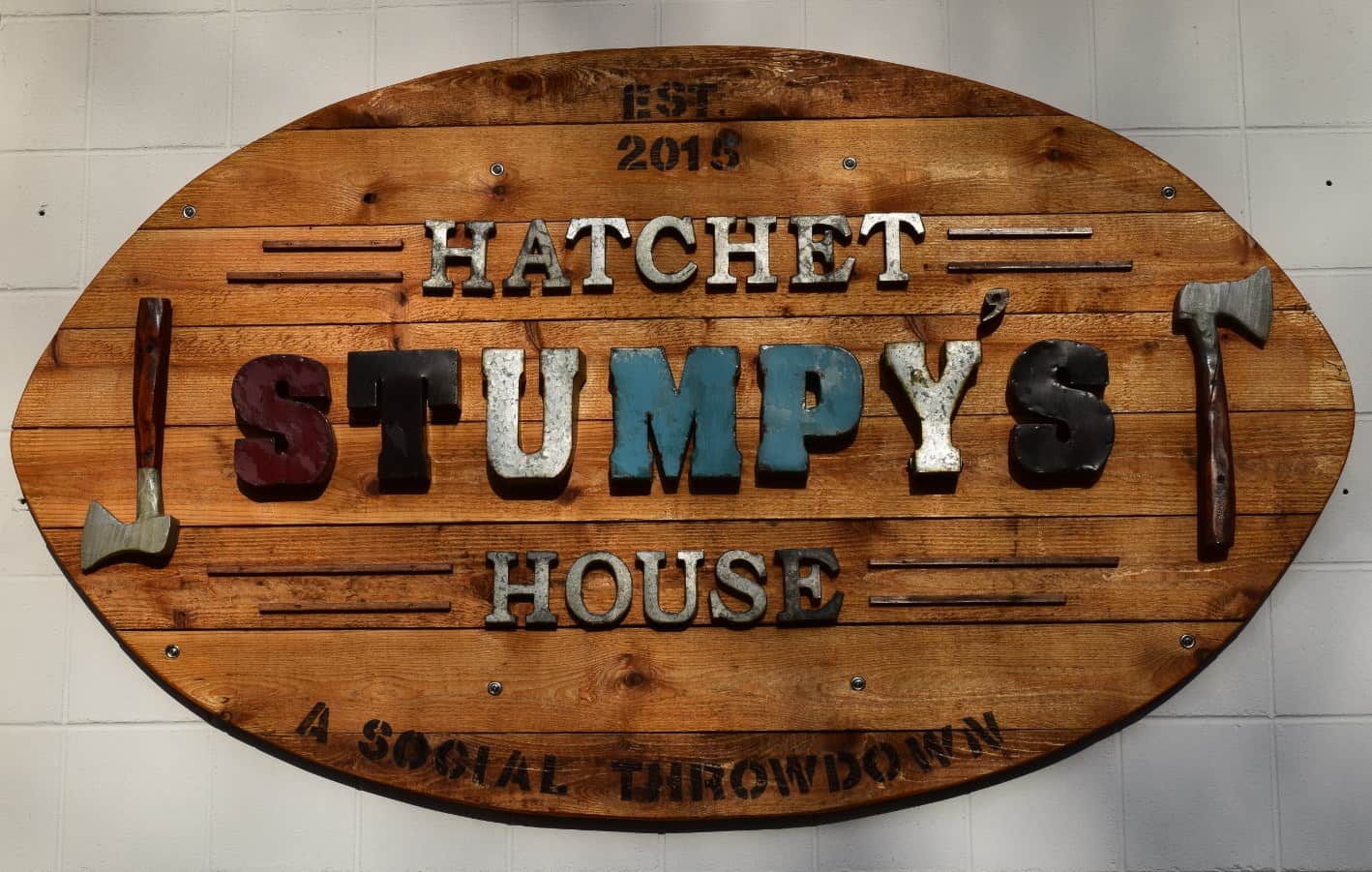 Stumpy's Hatchet House Eatontown NJ
Looking for a unique attraction to hit up with your friends? As always, so is FunNewJersey.com.
To celebrate their 1 year anniversary, Stumpy's invited the FunNewJersey.com team to come down and see what all the hype and excitement is about.
And we must say that it is not all hype, this is certainly one of the most unique attractions to open in the Garden State in recent memory.
We want to thank our friends down at Stumpy's for not only inviting us but also for their warm hospitality.
They greeted us with axes and let us bring in all the beer and wine that we wanted. Now that is Southern New Jersey hospitality!
They did however confiscate our Fireball shooters. So be warned. No hard liquor when throwing around axes like lunatics.
Imagine getting slightly loaded and throwing around sharp objects in a warehouse!?
All kidding aside, Stumpy's stresses that everyone uses common sense and of course does not overindulge and we fully agree.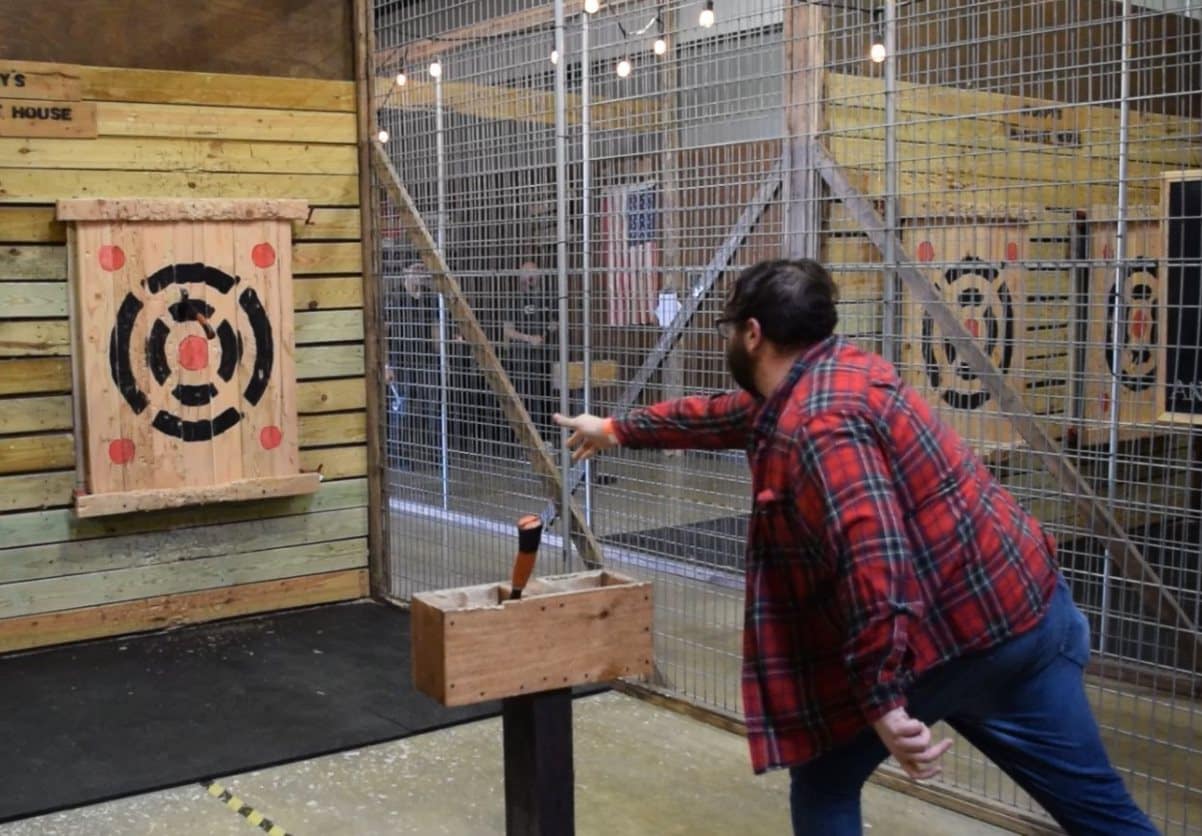 Throwing Hatchets never felt so good
Not only is it possible to throw axes while drinking but it definitely creates a lot of funny jokes amongst friends!
So go ahead, axe away; we know you're dying to know how much fun it is to throw hatchets at Stumpy's!
Some Reasons Why we Love Stumpy's!
Exciting open plan; warehouse atmosphere.
Their amazing shirts with funny sayings on them.
The fact that it is BYOB
You will impress whoever you take there!
The fun helpful staff that coaches and helps you throw the axes.
Getting to ring the bell when you get a bullseye!
Threatening to hurt or maim your friends and loved ones. LOL (Just kidding)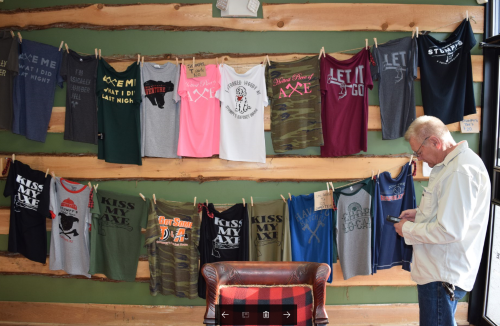 Bring Home a Unique Shirt
All of those axe-tra funny catch-phrases you're thinking of, chances are Stumpy's thought of them first and printed them on a high-quality shirt. Available for purchase are some hilarious hatchet-throwing inspired catch-phrase t-shirts.
"Kiss My Axe," a Disney-inspired "Let it Go," and "Axe Me What I Did Last Night" are just a few examples of the witty t-shirts available at Stumpy's.
History behind NJ's Biggest Craze!
So we had to know: how does one come up with this brilliant, yet simple, idea of opening a hatchet throwing attraction in the middle of the Garden State? According to the owners, quite easily actually. While playing a round of hatchet throwing in their own backyard, owners Kelly and Stuart thought this was just the type of unique fun and excitement the Garden State was hungry for! What started in a backyard as a unique party game has quickly turned into one of the East Coast's biggest crazes!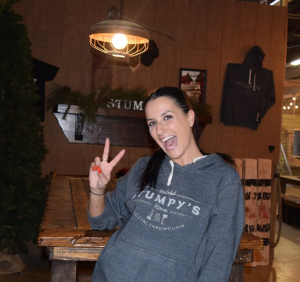 Common Sense: The Only Requirement for Throwing Hatchets
As soon as our team walked through the doors we were greeted with smiles and warm welcomes. They took our drinks and immediately put them on ice so they were ready to enjoy when we completed signing our waivers and short training session. Carly (seen on the right), one of Stumpy's expert hatchet throwing trainers, took us into the training room to give us a brief overview of safety protocols. While I half-expected a 20 minute lecture about the ins-and-outs of how to throw a hatchet, surprisingly Stumpy's Number 1 rule: Have Common Sense.
Come for the Fun, Stay for the Hospitality
Carly and Stumpy's other resident hatchet-throwing expert Mike truly went out of their way to show our team how to get the technique down pat. Trust us, it is not as easy as it looks! Carly and Mike came back to our team's area at least every 5 – 7 minutes to make sure we were perfecting our skills. For those of us that weren't, Carly and Mike continually showed us how to stand, position our bodies, etc. They were patient and you could tell they truly cared about our experience.
It takes a special throwing form to get the axe to stick to the board! Pro Tip from the experts: 1 and a half rotations will get you a bullseye every time! It takes a few tries and a few hatchet crashes before you get your first bullseye. But when you do it is one of the most exhilarating feelings – topped off with the ringing of Stumpy's infamous bell and the cheers of your fellow hatchet-throwers, in that moment Stumpy's Hatchet House transforms into the Summer Olympics and you've just been awarded the Gold Medal for hatchet throwing!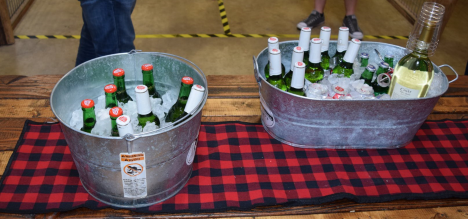 If You Axe Me, it is not Difficult
Once you get the hang of throwing the hatchet the correct way, it comes as natural as cracking open that first beer on a hot summer day after a long day of work, and it's just as refreshing when you hit that bullseye!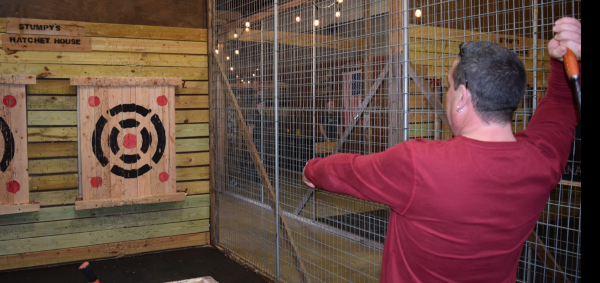 Forget the Movies tonight. Check out Stumpy's instead!
Stumpy's Hatchet House is a great pre-game idea before you go out on the town or it is a great before dinner date-idea. It is also a terrific alternative to doing some of the same old things like going to the mall or just going out to the movies. Throwing axes burns calories too. So grab you axe and have fun before dinner this weekend!
Parties and Team Building
Stumpy's also offers an amazing space to host your next party or event or to host a fun team building event. No event is too big or too small.
Also make sure to check out their famous "Axe Your Ex" Divorce & Break-up Parties!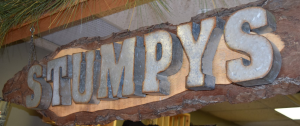 Anatomy of an Axe
In case you wanted to know what the parts of the hatchets were called, Stumpy's even has an diagram for inquiring minds. Who knew the bottom of the blade was called the beard? Our very own senior sales consultant did!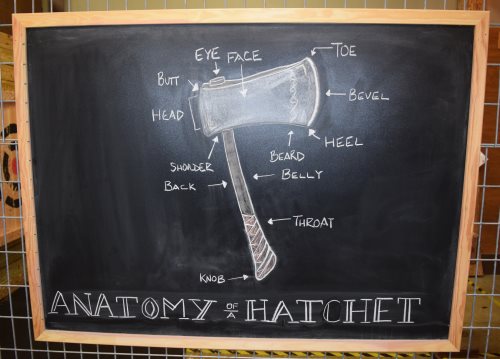 Reaping the Rewards of FUN!
Before departing, feeling fresh and well versed in the hatchet throwing game, we were presented with a board from our target to take back to our office to show, not only the other employees what fun they had missed, but to show off to everyone the amazing experience that we had at Stumpy's.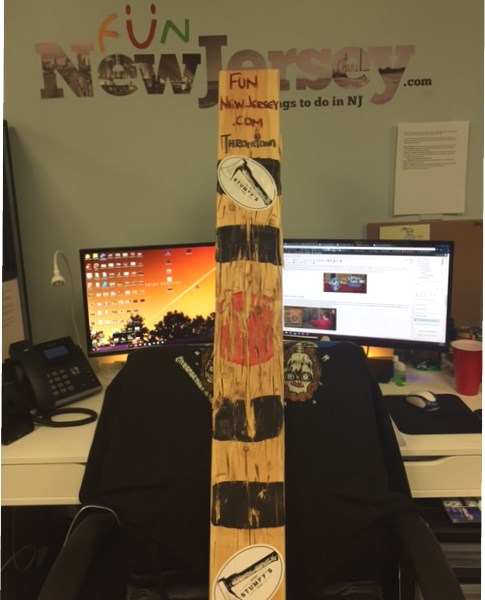 Be sure to check out Stumpy's Hachet House online to view more about reservations and pricing.
Stumpy's Address:
22 Meridian Road, Unit 5
Eatontown, NJ 07724
732-544-5069
 
Don't come empty handed!
Stumpy's is BYOB, so bring your beers, and don't forget your custom New Jersey bottle openers!
Check out this cool Giants key chain bottle opener! Throw it on your keys so you won't forget it for your next trip to Stumpy's Hatchet House!