6 Best Coffee Shops on the Jersey Shore
Posted on January 16, 2023
By

Ray Gallagher

958 Views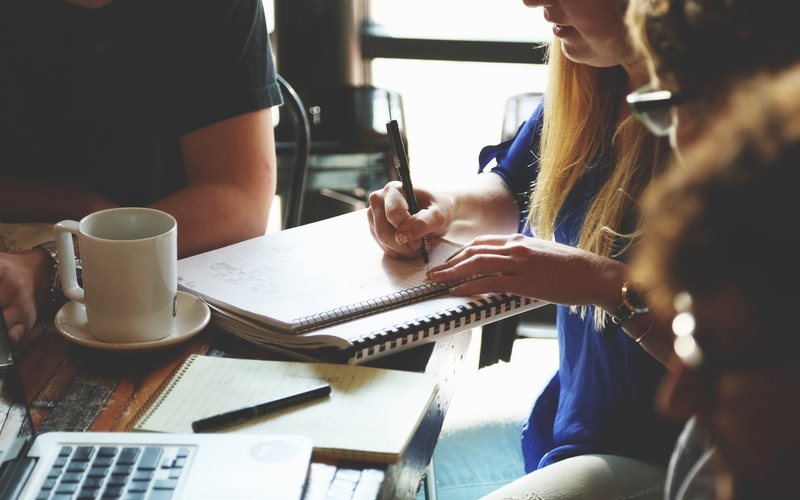 Wake up and smell the coffee!
National coffee shop chains like Starbucks and Dunkin Donuts are great on the go, but nothing beats a freshly brewed beverage from an independent specialty shop. The Jersey Shore has some amazing local cafes. Whether you're sipping an iced coffee on the beach or need to stay energized with espresso, use our guide to the best coffee shops on the Jersey Shore.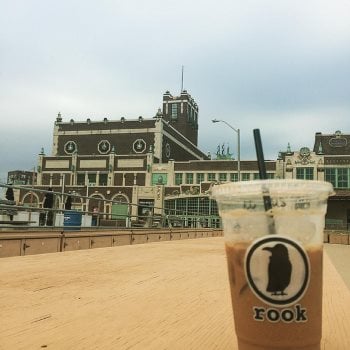 1. Rook: Since opening in 2010, Rook Coffee has taken over the Jersey Shore's coffee scene. This coffee bar has locations all over Monmouth County, including Little Oakhurst, Big Oakhurst, Long Branch, Little Silver, Wall Township, Red Back, Manalapan and Colts Neck, with new locations opening soon in Holmdel and at Monmouth Medical Center. In addition to your favorite hot beverages, Rook carries their own brand of cold brew coffee. Coffee lovers can buy their favorite coffees and merchandise online. The coolest thing about Rook is that you can skip the line by texting your order into your preferred location.
Rook Coffee
Various locations throughout Monmouth County, NJ
2. Eagle Specialty Coffee: This shop located on Route 35 in Eatontown is Monmouth County's hidden coffee gem. They brew delicious coffee drinks from their private label of freshly roasted beans. In addition to coffee, they also offer bagels, pastries, tea and an organic juice bar. Eagle Specialty Coffee also has a free rewards program to earn 10% back on prepared drinks. The best thing about Eagle is its warm and friendly staff who have been known to greet regular customers by name!
Eagle Specialty Coffee
76 NJ-35, Eatontown, NJ 07724
732- 380-7801
3. Jersey Shore Coffee Roasters: If you're ever up in northern Monmouth County, stop by Jersey Shore Coffee Roasters in Leonardo. They are dedicated to brewing high quality coffee and know the art of craft roasting. Because they only roast in small batches, they are able to expertly produce the perfect cup of coffee each time. Their menu boasts favorite coffee creations as well as tea, hot chocolate, steamers and desserts. They serve traditional northern Italian-style espresso. Try some in the Jersey Shore Jolt!
Jersey Shore Coffee Roasters
64 Thompson Ave., Leonardo, NJ 07737
732-291-0505
4. Green Planet Coffee Co: Green Planet believes that drinking a fresh cup of coffee is one of life's "daily celebrations." They are committed to providing customers with fresh, bold and clean coffee beverages. Their signature coffee is grown and harvested by the indigenous "Tzutujil" men and women located in the Western Highlands of Guatemala. Green Planet only serves 100% organic fair-trade coffee and is committed to sustainability. With locations in Manasquan and Point Pleasant, Green Planet is the perfect place for coffee before hitting the beach.
Green Planet Coffee Co
78 Main St., Manasquan, NJ 08736
732-722-8197
700 Arnold Ave., Point Pleasant Beach, NJ 08742
732-899-2201
5. The Inkwell Coffee House: This coffee shop has been serving the Jersey Shore since the 1960s and they are still going as strong as their coffee is! This quirky cafe whips up amazing specialty coffee drinks. They also have an extensive menu offering breakfast, sandwiches, soups, appetizers and desserts. The Inkwell always hosts community events. Monday night is game night and they regularly host open mics for poets and musicians. Enjoy good company and great coffee at this unique little coffee house.
The Inkwell Coffee House
665 2nd Ave., Long Branch, NJ 07740
732-483-0444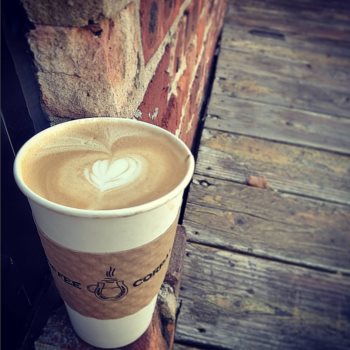 6. Coffee Corral: Coffee Corral is the ultimate shop for true coffee lovers. All of their coffees are roasted on-site and pour overs feature freshly-ground beans. They have almost 15 Single Origin coffee blends as well as their own C&C traditional blend. They also have great cold brews available by the cup, bottle or jug. Try their selection of handcrafted espresso drinks the next time you are in Red Bank.
Coffee Corral
177 Dr. James Parker Blvd., Red Bank, NJ 07701
732-741-2326
True Jersey Shore coffee lovers know where to go for the best lattes, espresso and cold brews. Our guide only named a few of the many great coffee shops and cafes on the Jersey Shore. Got a favorite that we missed? Tell us your favorite spot for caffeine!
---
Looking for a unique NJ souvenir?
Check out Fun New Jersey's new gift shop!
See our New Jersey related coffee mugs!