Cooking Comfort Food in NJ During the Winter
Posted on January 16, 2023
By

Kerry O'Brien

295 Views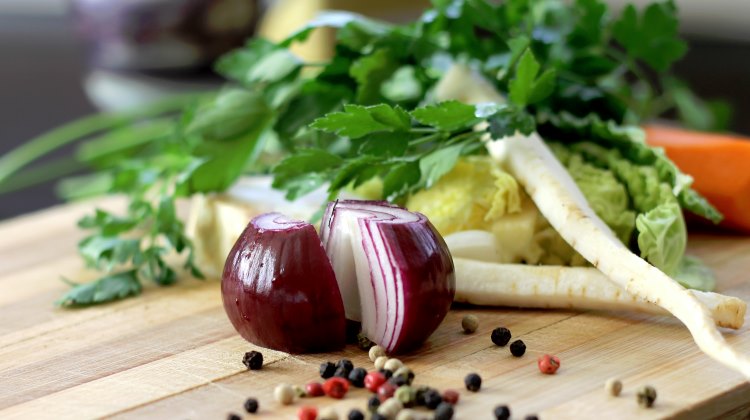 Why Cook in the Fall and Winter with NJ Ingredients
Warm up your kitchen with dishes made from distinctly New Jersey ingredients. There's a reason New Jersey is known as the Garden State! With great local produce such as mushrooms, beets, broccoli, broccoli rabe, Brussels sprouts, chard, celery, fennel and cranberries available during these frigid months, there are plenty of excellent dishes to make.
New Jersey farmers markets will still have leftover tomatoes as late as November from local farms and there are more than a few markets that will sell late season vegetables well into December. So if you hunt for NJ fruits and vegetables that you can pick up at your local farmers market or grocery store, it will give you a great reason to pick up the spoon or spatula, light the oven or stove and prepare a New Jersey-centric delicious meal!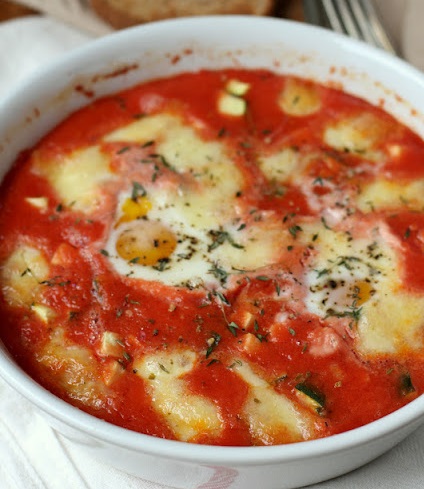 1. Eggs Mondolfo: It doesn't matter what time of the year it is, comfort meals have always, and will always, bring people together. In our home, we like to take a summer and fall classic and make it on cold winter nights. We are able to make Eggs Mondolfo during the winter because we can our own Jersey tomatoes. If you do not have Jersey tomatoes readily available, you can simply use canned Italian San Marzano tomatoes, or you can find canned New Jersey tomatoes on Amazon or from other sources.
Eggs Mondolfo Style
1 large onion diced medium small
4 Tablespoons Extra Virgin Olive Oil
1 – 28 ounce canned whole tomatoes or 28 ounces fresh crushed tomatoes
Salt and Pepper
3 Tablespoons Chopped parsley
4 eggs
Add the oil and heat in a frying pan. Add the chopped onions and saute until translucent (About 7 minutes), add salt and pepper. Add tomatoes and saute about 5-10 minutes until the oil starts to separate. Then carefully crack the eggs a few inches apart from each other and let simmer until the eggs poach (about 10 minutes). Do not stir when eggs are poaching. Remove from heat and sprinkle parsley and serve with crusty bread, Italian olives and chunks of Parmesan cheese. It is fun to eat this right out of the pan with a glass of wine while enjoying each other's company.  See if you can get Jersey fresh eggs and bread for this dish! Using fresh ingredients that were locally grown to prepare a meal for friends or family during the winter can add an extra layer of flavor to the dish, making it delectably delicious and forever associated with the occasion.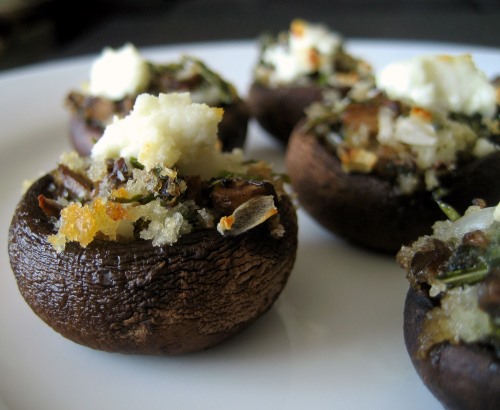 2. Seasonal produce that isn't so seasonal after all: Although it was mentioned that there are quite a few vegetables grown in NJ during the wintertime, there is actually one specific vegetable that is grown by farmers year-round and can be used in multiple recipes, accentuating your favorite comfort food and adding depth to any meal you make.
This ingredient is mushrooms. While this fungi can be used to garnish salads made with New Jersey grown lettuce in the spring and summertime, it can be used to make more winter appropriate dishes from September through February. Due to the availability of mushrooms, farmers markets in all regions of NJ should have the ingredient in stock so it should be easy for you to go out as needed and get the freshest bunch to use in your dish.
Some ideas for snacks and meals you can make with this readily-accessible NJ ingredient include stuffed mushrooms, mushroom parmesan, mushroom casserole and even cream of mushroom soup. These dishes are sure to give you comfort on a cold winter's night and while you may already have a recipe to use to make these dishes, or other mushroom dishes, you can branch out of your cooking shell and find more recipes in the Totally Mushroom Cookbook.
3. Best uses for cranberries in the wintertime: Despite being one of the only fresh fruits available in NJ between October and December, many people only think of this delicious food item as a side dish to the ever popular Thanksgiving and Christmas feasts. That is not the case!
While cranberry sauce is an excellent side dish to hearty wintertime feasts and you can make it in a variety of ways, you do not need to wait for the holidays to enjoy this food. Any well-stocked NJ grocery store, farmers market or pick-your-own farm will have a plentiful supply of this fruit at this time of the year and because of that, you can begin making comfort foods such as chutney, bread or even after dinner comfort food treats such as pies, scones, cookies and cookie cake.
Other great food and drink items you can make with the locally grown cranberries you buy at your neighborhood stand can include relish, biscotti, champagne punch and even crock pot cooked protein in a cranberry sauce. As you can see, there are plenty of cranberry dishes that can be made with the NJ fresh fruit. If you are in need of recipe ideas that you can use to impress your guests this winter, Food Network has a fabulous list of recipes that will spark your creativity.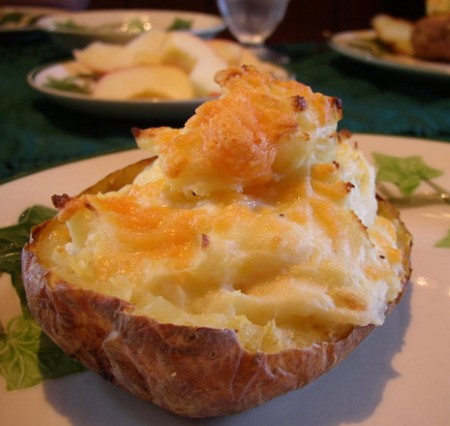 4. Potatoes – A staple for the holidays: Nothing says comfort food quite like a heaping pile of mashed potatoes on your plate during a big family get together, the aroma of red skinned potatoes topped with parsley or even a simple baked potato that is piled high with sour cream and chives, cheese and bacon or any other toppings you may enjoy.
Considering potatoes are a plentiful commodity in NJ during the winter season, they should be utilized to their fullest extent. The one good thing about this NJ vegetable is that it can be used as either a main course, in the form of potato casserole or baked potatoes or it can be used as an elegant side dish in the form of potato latkes or cream of potato soup.
The choice of use for this NJ winter vegetable is up to you, but one thing is certain. When you choose to cook a meal with potatoes, you will be providing your guests, and yourself, with a feeling of comfort and home. They will be reminded of past family dinners around the dining room table and keep the memories alive by savoring every bite of your potato meal.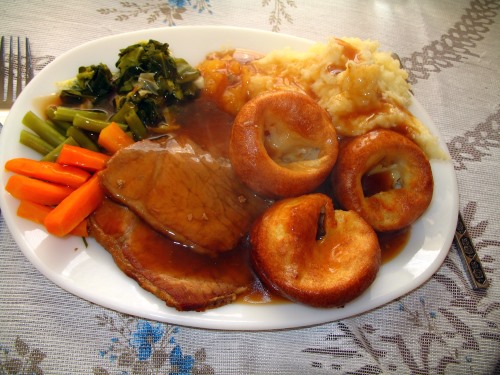 5. What you can do with NJ parsnips: As a seasonally winter vegetable grown between October and December, parsnips can be used in a number of ways. Despite the fact that you can find parsnips at every grocery store during the wintertime, it seems that the only thing anyone ever does with this vegetable is mash it and serve it as a side dish…not very appealing and certainly not comfort food material.
If you are looking to make a comfort food dish that incorporates freshly grown NJ parsnips, try your hand at making vegetable stews, soups, a roasted parsnip dish seasoned with your favorite herbs or even a parsnip puree.
AllRecipes.com has a complete list of parsnip recipes that you can make exactly as the instructions say or you can add your own twist to. Either way, these dishes will provide you with a sense of comfort and warmth in the wintertime and give you a new perspective of NJ parsnips.
Due to the seasonality of these ingredients, it is important that you get out to the store now, pick up some of New Jersey's freshest ingredients and get cooking immediately! It doesn't matter whether you make a long-held family recipe that holds sentimental value to you or you make a recipe out of a book such as A New Jersey Cookbook: Farms and Foods of the Garden State, complete with Jersey-centric recipes that have the potential of becoming household favorites.
If you are in need of some cooking lessons prior to stepping behind the stove yourself, there are plenty of cooking classes throughout NJ.
Do you have a favorite fall or winter recipe that you'd be willing to share with us? If so, please post it in the comments below!
---
Check out Fun New Jersey themed products!
Use these unique kitchen gadgets and accessories from the new Fun New Jersey gift shop!