Crops That New Jersey Produces
Posted on January 16, 2023
By

admin

641 Views
New Jersey is known as the Garden State, but what does that really mean? Obviously, we have a lot of lush plant life throughout the state, and we do have some pretty nifty gardens that you can visit. Lush greenery is definitely the name of the game, and it should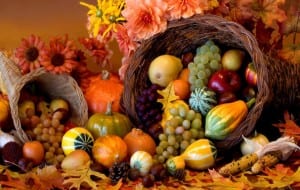 come as no surprise to you that New Jersey produces a huge portion of the crops that both Americans and those abroad eat.
Here are some of the more popular crops that New Jersey produces commercially, as well as the rankings of the most common produce grown in New Jersey. 
Blueberries
Blueberries are, in fact, a totally New Jersey invention. They were first commercially bred about 100 years ago in the Pine Barrens, and since that point, their popularity exploded. Blueberry picking is common enough in a multitude of New Jersey farms, and to this day, New Jersey produces a large percentage of all blueberries eaten in the world. We currently rank 5th in the nation for blueberry production.
Cranberries
Cranberry bogs are where the first cranberries were picked, and (surprise!) cranberry bogs were quite common in the New Jersey Pine Barrens. These super tart berries have been one of the most common products made by Jersey agricultural groups for decades, and continue to be legendary for their super sour taste. In fact, our state ranked 3rd in the nation for the total amount of cranberries produced in 2012. When it comes to cranberries, big amounts come from a small package – the Garden State!
Sweet Corn
If you've ever been to a country market in Holmdel, you've probably already seen the old school signs with painted ears of corn offering a special deal on this Jersey treat. Sweet corn isn't as commonly produced as other veggies, but man, is it ever delicious!
Peaches
Many locals may have heard of "Jersey Peaches," and they definitely are a real thing in the Garden State. These super juicy, super sweet fruits are produced en masse every year, and always end up being the envy of other peach-producing regions in the US. To give you an idea of how popular these peaches are, we'll tell you a statistic: over 60 million pounds were produced last year alone.
Spinach
We don't often link this leafy green to New Jersey, but the fact still stands. Our state ranks 3rd in the nation for spinach production, which means that if you have eaten a spinach salad recently, you most likely have Jersey farmers to thank. (Oddly enough, it's very difficult to find farmers' markets that carry Jersey-local spinach.)
Apples
A quick bite into a freshly picked apple from one of New Jersey's many apple orchards is  all you need in order to realize why apples are such a popular crop to grow here. New Jersey is known for producing dozens of varietals of apples, and is also known for having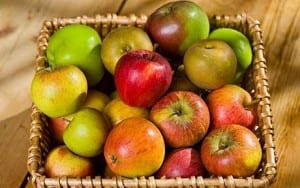 plenty of farms that are open to the public. We're also known for producing top quality apple cider, too.
Pumpkins
Quite a few of the farms that boast apple picking also offer pumpkin picking in the fall. Though it's not one of the most commonly grown crops in New Jersey, there are still a ton of farms that produce this popular squash.
Currently, the agricultural business in New Jersey brings in over $1 billion per year, and that number is expected to grow. We might be a small state, but we definitely offer a powerful agricultural punch!
---
Looking for more info about New Jersey crops?
Use Fun New Jersey's new gift shop to find books about NJ wildlife and crops!
Try unique NJ cookbooks for recipes with New Jersey's freshest crops in mind.
Here is one we highly recommend: