'Tis the Season: 15 Festive NJ Holiday Events
Posted on January 16, 2023
By

Kerry O'Brien

354 Views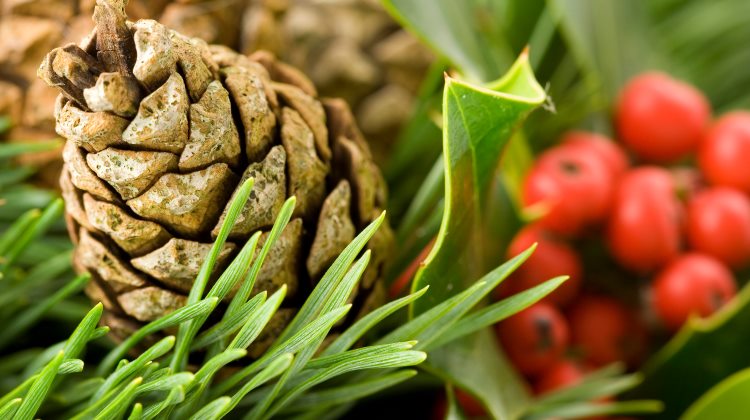 The 15 Best Holiday Attractions in NJ for 2015
The holiday season is upon us once again. Although it's tempting to stay indoors and snuggle next to a roaring fire, there is so much to do for the holidays in New Jersey! Throughout the state, NJ businesses have been preparing fun events, shows and activities so families can get in the holiday spirit.
Use our list of the 15 most festive events and attractions in New Jersey to make the most out of this holiday season. So grab your hat and scarf, put on your coat and gloves and head out to one of these holiday attractions this winter!
1. Take a Trolley Tour through Cape May: The town of Cape May, NJ regularly hosts trolley ride tours where you can see the beautiful city in its wintertime wonderment and learn of the history that exists in the area. This year, however, the town is hosting a special holiday activity: Ghost of Christmas Past Trolley Tours. These rides, appropriate for children ages 3 – 12, are fun, exciting and delivers the classic holiday tale to children in a unique way.
Cape May MAC
1048 Washington St., Cape May, NJ 08204
609-884-5404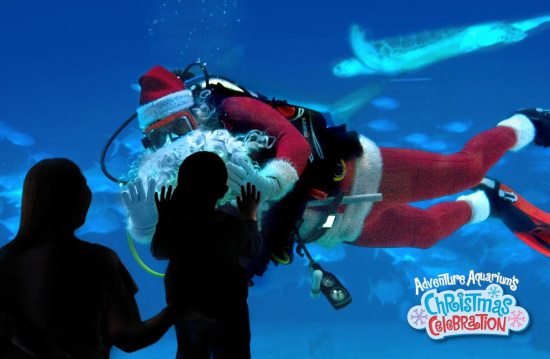 2. See Santa Scuba Dive: The Adventure Aquarium annual Christmas celebration will run from December 4th through the 31st in 2015 and is sure to give children a new perspective of the holiday. Visitors will be given the opportunity to see a number of popular holiday characters, including Mr. Claus himself, as they swim under water.
Adventure Aquarium
1 Riverside Dr., Camden, NJ 08103
856-365-3300
3. View Christmas Excitement in Central NJ: Brock Farms, located in Freehold, has the largest display of pre-lit Christmas trees, including 25 themed trees that are guaranteed to make your jaws drop. They also have a full store complete with indoor and outdoor decorations so you can make your house dazzle just as much as their trees do!
Brock Farms
4189 Rt. 9 N., Freehold, NJ 07728
732-462-2700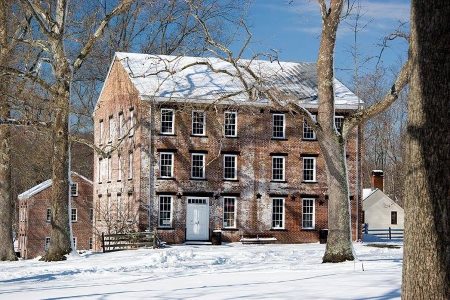 4. Take a Christmas Lantern Tour: Make your way to Wall, NJ's Historic Village at Allaire and, on December 5th, take part in a Christmas Lantern Tour that is sure to take you a step back in time. You will be able to walk the property with a guide who will relay stories of the holiday and get everyone in the spirit. Other events will be happening at Allaire throughout the week.
Historic Village at Allaire
4265 Atlantic Ave., Wall Township, NJ 07727
732-938-2371
5. Have holiday fun on the Seaside Heights Boardwalk: Bring the whole family to the Central Shore NJ's Casino Pier Christmas festivities this year! There will be a number of kid-appropriate activities including a Christmas tree lighting event, annual holiday parade and much more.
Casino Pier
800 Ocean Terrace, Seaside Heights, NJ 08751
732-793-6488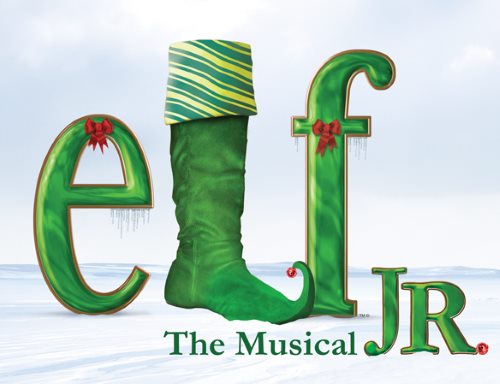 6. Bring the Kids to a Holiday Show: The Greater Ocean City Theatre Company puts on two holiday shows every year, a Christmas Spectacular show and, Elf The Musical Junior. The latter show is child-appropriate and features child actors who are in 3rd and 4th grade. The play closely follows the film, where Buddy the elf attempts to find his true identity in New York City around the holiday season.
Greater Ocean City Theatre Company
854 Asbury Ave., Suite 3, Ocean City, NJ 08226
609-398-1118
7. Take a Holiday Train Ride: For the 2015 holiday season, the Delaware River Railroad Excursions will be hosting train rides called The Polar Express. On various days throughout the Christmas season, families can ride a train through the Phillipsburg, NJ area and experience the events of the popular movie first-hand.
Delaware River Railroad Excursions
99 Elizabeth St., Phillipsburg, NJ 08865
908-454-4433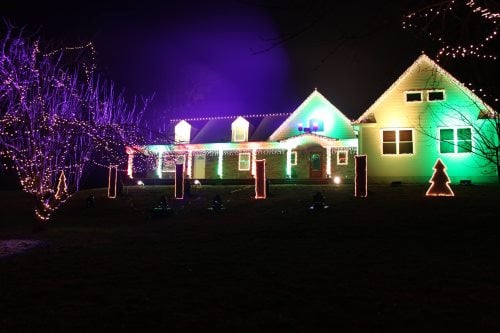 8. See a Breathtaking Christmas Light Show: Every year in Wall Township, The Christmas Light Show is a favorite holiday tradition. This free holiday attraction gladly accepts donations for Challenged Youth Sports, an organization that helps children with disabilities. See your children's faces light up in the glow of Christmas lights.

The Christmas Light Show
Wooley Rd., Wall Township, NJ 07719
9. See Santa Arrive: Children will love seeing Santa arrive in their town of Ringwood, NJ on December 6th , They will be given the chance to meet with him and tell him what they want for the holiday. Additionally, children who do not celebrate Christmas can participate in the Menorah lighting ceremony, set to take place at 5pm.
Ringwood Municipal Building
60 Margaret King Ave., Ringwood, NJ 07456
973-962-7037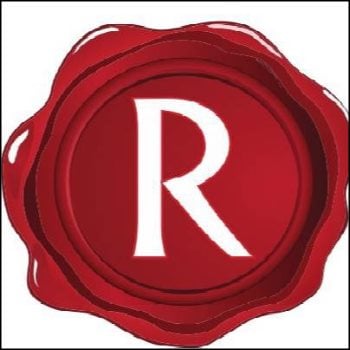 10. Solve a Holiday Murder Mystery: Renault Winery in Egg Harbor City, NJ hosts murder mystery events throughout the year, but their special holiday mystery for 2015, Murder Under the Mistletoe, is especially fun and entertaining. In addition the pleasure of helping the staff solve the crime, you will be treated to a delicious dinner.
Renault Winery
72 N. Bremen Ave., Egg Harbor City, NJ 08215
609-965-2111
11. Enter a Gingerbread House Competition: Depending upon the NJ County you live in, this could be a regularly held event that you never knew about! In Cumberland County for example, children have been encouraged to decorate gingerbread houses in support of the Cumberland County Historical Society. It is simple, fun and all-around holiday-centric!
Cumberland County Historical Society
960 Ye Greate St., Greenwich, NJ 08323
856-455-4055
12. Attend a Christmas Craft Show: If you are an arts and crafts or home goods lover, attending a Christmas craft show such as the one in Linwood, NJ is the perfect holiday event for you! You will find a number of gingerbread houses, jewelry, bags and toys available for purchase.
Jersey Shore Artisans Guild
109 Delmar Ave., Linwood, NJ 08221
800-822-4112
13. Watch a Christmas Parade stroll by: Many towns throughout NJ have holiday parades and, for young children, it can be the highlight of holiday festivities (excluding Christmas morning off course). West Cape May, NJ is hosting their 2015 Christmas parade on December 6th and everyone in the area is invited to attend.
West Cape May Fire Hall
732 Broadway, Cape May, NJ 08204
609-884-3436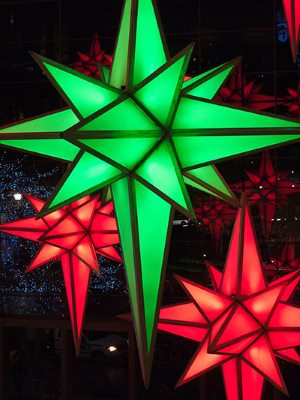 14. Attend a Tree Lighting Ceremony: Watching that giant pine tree light up with all of the beautiful lights strung from its branches is a surefire way to get anyone in the Christmas spirit. If you want to be a part of the first Christmas tree lighting in Asbury Park, NJ, make your way downtown on December 5th.
Asbury Park Chamber of Commerce
701 Lake Ave., Asbury Park, NJ 07712
732-775-7676
15. Enjoy a breakfast with Santa: Who wouldn't want to share their pancakes with Santa? One restaurant that will give little boys and girls the chance to dine with their favorite holiday mascot is Jacque's Exclusive Caterers in Hazlet, NJ. On Sunday, December 13th, children and their families will be given the chance to meet with St. Nick himself from 10am until 1pm.
Jacque's Exclusive Caterers
403 Rt. 36, Hazlet, NJ 07730
732-495-2600
Have you attended any of these events in the past? What did you think?
If you haven't found the exact holiday event in NJ you want to attend, there are always more options lesser-advertised activities. Try contacting your town to see what local events they are hosting this year!