The Best Birthday Party Venues For Kids
Posted on January 16, 2023
By

admin

584 Views
The Best Educational Party Venues
New Jersey has a slew of great birthday party venues for kids of all ages. It doesn't matter what part of NJ you're in; kids party venues are easy to find throughout the state.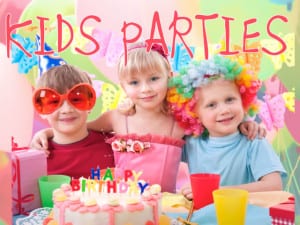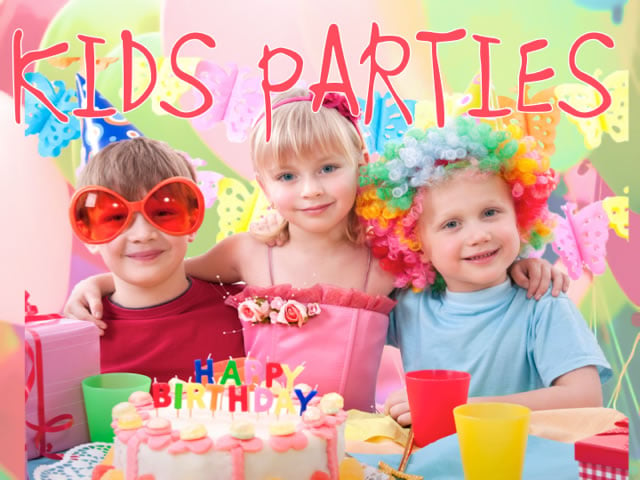 In fact, there are even whole databases devoted to finding them.
However, there's a difference between "good" and "great," and this blog is devoted to helping you get the most bang for your buck when your kid's birthday party time comes around. Check out our top party venue picks after the jump!
Chef Carl's Make A Pizza
This party venue offers your kids the chance to learn a valuable life skill, and also taste some delicious homemade pizza. This awesome little company allows you to bake at your own home, or to come to Chef Carl's. Kids each get a free cooking hat, get to have fun with magic tricks and a pizza dance, and even make their own ice cream sundaes. Yum!
Since this is a kid-friendly cooking class, we highly suggest keeping the age of partiers who choose this venue above five years old. A pizza dance can be pretty fun, but
Chef Carl's
Visit Chef Carl's website
888-794-8540
Gymboree
Gymboree has been around for years, and has become a favorite kids party venue for both kids and parents alike. At Gymboree, you get to choose one of many different fun themes, including Farmyard Fun, Princess Playhouse, Construction Zone and Dinosaur Adventures. Each of their super fun party locations involves free party supplies, a highly capable teacher, and a highly customized party plan for kids to enjoy.
This party venue is ideal for kids who are up to five years old, and focuses heavily on playing, music, and the occasional imagination-fueled day of craziness. Since there are multiple venues, it's not going to be too hard to find a party venue that is right around your area.
Gymboree
Site
Making Chocolate
Okay, this party venue is one that both parents, teens, and kids can all enjoy. After all, it's just way too hard not to love chocolate. Making Chocolate in Dumont allows partygoers to (you guessed it!) make their own chocolate and learn about how gourmet chocolates are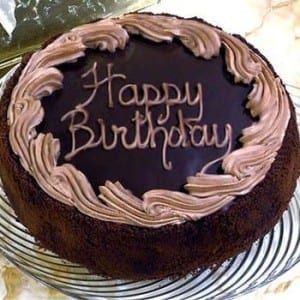 made.
What we love about this venue is that they have a huge variety of different party offerings, and they make it easy to have fun at any age. Younger folks will love to dip their favorite fruits into a chocolate fountain, while older kids, teens, and adults will enjoy living it up with classes, a chocolate pizza party, or just a single day class.
Making Chocolate
Site
Dumont, NJ
201-385-0483
The Best Partyriffic Party Venues For Kids
Twist N' Shout!!
This might just be one of the biggest kids' party club venues on our list. Twist N' Shout of Morganville allows your kids to feel super chic while dancing to their favorite hits. This party venue is made to give kids the idea of what it's like to be in a nightclub, and gives them the dance party of a lifetime. Bringing your kids to Twist N' Shout is a surefire way to make sure they'll be cool for the rest of the school year.
What's really good about this venue is that it offers parents a safer club-like environment for teens as well. So, if you don't feel comfortable bringing them to a Teen Night at an actual nightclub, this is the best way to go about things.
Twist N' Shout
Site
Morganville, NJ
732-761-9555
iPlay America
If you've ever wanted to see your kid jump up and down with joy, then you need to consider booking their next party at iPlay America, a fully indoor amusement park. This venue makes it just too easy for both parents and kids to have tons of fun, and takes all the stress out of planning the minutiae out of the game. Things like food, drinks, plates, cups, and goodie bags are all taken care of with their package deals. 
As far as the actual entertainment goes, iPlay America is hard to beat. Kids who love to play laser tag can check out their Cosmic Battle Laser Tag arena, which allows them to dress up in Tron-like gear and shoot to their hearts' content. They also can go on tons of different thrilling rides, try their hand at go karting, and also take up a game of mini bowling. No matter what age you are, you'll love a party at iPlay America.
iPlay America
Site
Freehold, NJ
Glowhouse Kids
In what just might be a raver's paradise, Glowhouse Kids offers the chance to have a full birthday in a glow-in-the-dark venue. They offer trippy laser light shows for teens and tweens, special character visits for younger, and glowing "magic" cupcakes for everyone.
This is a great venue pick if you have a kid who loves to socialize, and loves good ambiance. If you want to have the rave-like fun of a dance party, then Glowhouse is also a great pick. They offer laser light dance parties, DJ work, glow zumba parties, and chair massages for an additional fee.
Though they definitely have party packages that would be great for kids as young as three, we feel safe in saying that this is a venue that would be ideal for teen parties as well. Regardless of what age you're looking at, it's safe to say that we can definitely see this venue being a hit with kids who are curious about EDM.
Glowhouse Kids
Site
Butler, NJ
973-850-6366
---
Looking for a unique birthday gift?
Check out Fun New Jersey's new gift shop!
Find jewelry, apparel, home decor, and more!
Also check out our guide to the top gift ideas for kids.
Find unique gifts for girls, unique gifts for boys, and even the funniest gag gifts for kids.