Why Is NJ The Best State To Live In?
Posted on January 16, 2023
By

admin

529 Views
New Jersey has a lot of people who are proud of it, and a lot of people who hate it. We at FunNewJersey love this state. So when people wonder why New Jersey is the best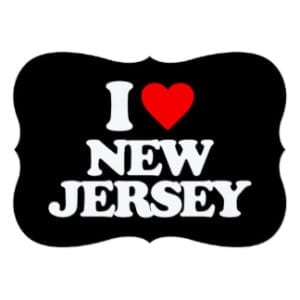 state to live in, we're happy to give you an answer. Without further ado, here are our reasons as to why the Garden State is the best state.
Reason #1: There is a celebrity around every corner.
Seriously, do you know how many celebs live in New Jersey? We have so many major celebrities living everywhere in the state that it's very likely that you'll see at least one during your time here. In fact, it's even common enough to see movie or TV show filmings happen around bigger cities. For glamour fiends, this is a great state to meet your glitterati neighbors.
Reason #2: The nightlife throughout the state is incredible.
In Hoboken, the nightlife rivals Manhattan's Lower East Side. In Newark, it's hard not to love the Latin beats pumping out of club speakers. At the Jersey Shore, well, you get clubs like the ones you see on Jersey Shore. In Princeton, you get the old school coffeehouse and brewery nightlife that you could imagine the world's smartest people enjoying. In Atlantic City, you get Vegas-style nightlife. No matter what your idea of a great night out is, we have it covered.
Reason #3: This place is a history goldmine!
If you ask any history fan, or reader of esoterica, why NJ is the best place to live in, they will tell you that it's chock-full of amazing historical sites, legends, and personalities. We have legends about the Jersey Devil, sites involving Art Deco sculptures, a hidden catacomb, and even have people who have earned doctorates in the field of New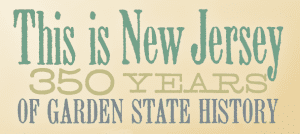 Jersey history to help us uncover everything this state has to offer.
The coolest thing about Jersey is that there is a lot of different kinds of stories you can read about when studying its history. When you're in Jersey, reading up on history never looked so good!
Reason #4: We have a pretty decent restaurant scene, too.
If you're a foodie, then New Jersey is a wonderful place to live. We have authentic South American restaurants, mouthwatering steakhouses, and an entire mini-industry devoted to farm-to-table food. Few states can actually compete with New Jersey's gastronome scene, and even fewer can say that they have as many quality restaurants per square mile as New Jersey.
Reason #5: Jersey girls are awesome.
This is a known fact. They're beautiful, glamorous, and fun to hang out with. The guys aren't too bad, either.
Reason #6: We really do have amazing agriculture and gardens.
The whole joke about New Jersey being filled with garbage dumps is not entirely true. We're known as the Garden State because we offer some of the best tomatoes, the best peaches, and the best blueberries in the US. We also boast some of the largest and most beautiful public gardens in the nation.
On a related note, New Jersey ranks third in national production of spinach, bell peppers, and cranberries. So, if you love eating those veggies, you love having a taste of Jersey.
Reason #7: The Toxic Avenger is a NJ resident.
Yes, he doesn't technically exist, nor does Tromaville, the fictional town in which he lived. However, he's awesome and gives hope for all geeks that were ever dunked in toxic waste.
Reason #8: The Jersey Shore is just too much fun not to love.
If you ask anyone who lives by the shore, they will tell you that the reason why New Jersey is the best place to live in is because of the shore. There's shopping, beautiful beaches, great food, and a year-round culture of fun – regardless of what part of the shore you live in. NJ's beaches have been famous for their great views, good sand, and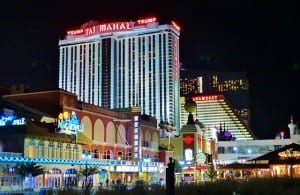 killer surfing waves for decades, and in our opinion, it's a fame that's well-deserved.
Right now, New Jersey boasts over 75 historical sites and resort cities. There's a reason why people love to tour us.
Reason #9: We have a thriving arts and theatre culture.
Did you know that New Jersey has an outrageous amount of art galleries, theatres, and museums? Whether you're checking out NJPAC, hitting up Gallery 9, or going to Montclair Museum, you're bound to find something artsy going on near you. If you're an artist, this may actually be one of the few states where you can make a living doing what you love.
Reason #10: Our schools are some of the best in the nation.
New Jersey regularly ranks among the top 10 places to raise kids based on the average school system scores and crime rate in the state. We are as family-friendly as they come, and also have amazing local colleges like Princeton, Rutgers, and NJIT. New Jersey's high school graduation rate is also a very impressive 99%, which is much higher than the national average.
Reason #11: We're also one of the most multicultural states in the Union.
New Jersey is one of the only minority-majority states in the country, and with the sheer amount of diversity you'll see, it's hard to imagine that you won't find people that you mesh with. We also are known for being very immigration-friendly, which is awesome, too.
Reason #12: The commutes aren't half as bad as you think.
When you compare the kind of exhaustion that you'll have living and working in NYC to the lifestyle of working in New York but living in NJ, you'll understand. We have a good public transit system, have great roads, and also don't have bumper-to-bumper traffic nearly as much as NYC or LA.
Reason #13: There are some seriously gorgeous views out in New Jersey.
Have you ever gotten the opportunity to look at the New York City skyline from Liberty State Park? If you haven't, you're missing out on a truly breathtaking view. If you don't like waterfronts, check out the Great Falls of Paterson. Or, if you prefer a very European feel, hit up Princeton's streets.
Reason #14: The shopping rules.
New Jersey has an amazing array of different stores throughout the state, and has the highest density of shopping malls in the nation. Our largest outlet shopping mall, Jersey Gardens, is so famous that people come from different states just to save money on their favorite fashions.
Reason $15: Because we're us!
New Jersey isn't just a place. It's a lifestyle and a state of mind. You'd only understand if you're from Jersey.