The Most Unique Wedding Venues In Nj
Posted on January 16, 2023
By

admin

214 Views
New Jersey weddings are some of the most glitzy in the US – and their price tags tends to show it. Wedding season, as well as wedding proposal season, is happening right now. If you're about to tie the knot, we have some awesome ideas on how to pick out the best wedding venue for you. To make things easier, we decided to come up with suggestions based on budget styles and personality choices.
If you are low budget and casual…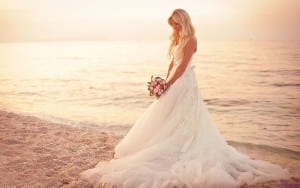 A beach wedding or a wedding in the park may be your best bet. It often just takes a park permit to get a park wedding venue. Since it is in the unmanicured outdoors, these venues tend to be more casual. Our picks for great wedding beaches include Sandy Hook, Sea Bright, and Long Branch beaches.
Beach venues can be unique if you know how to decorate them, or how to add your own spin to them. Get creative!
If you are low budget and religious…
Why not do it at your local church? This is often the cheapest and most traditional way to have a wedding. Churches are often elegant inside, and there's always ample seating in the pews. Usually, a church will have a separate hall for gatherings, so a reception there is perfect! If you want something more unusual, ,why not choose the St. James church in Newark? It has catacombs.
If you are low budget and quirky…
Quirky venues can be hard to come by, but there are some out there which definitely will make people impressed. The Montclair Art Museum is one such venue. Not only do you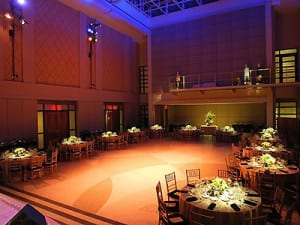 get an awesome touch of class with your venue, but you also might get a nice unofficial tour of objects d'art. This venue is also a bit more spacious than other low budget wedding venues in New Jersey.
While it is definitely one of the more artist-friendly New Jersey weddding venues you can choose from, it also can be somewhat pricey compared to others that we have mentioned in the low budget category. Talk to them to find out whether it's a good match for you.
If you are low budget and modern…
Use a nightclub-eventspace fusion. E Lounge in Cherry Hill offers wedding packages for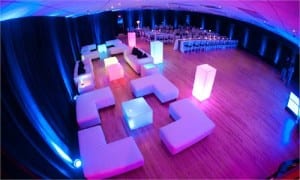 as low as $3,380. It's not certain whether you can have the ceremony there, but it definitely will be clubkid-approved!
Nightclub eventspaces also have the added bonus of (typically) having ample parking and a bar ready to be staffed. So, it's definitely a good start on wedding planning, if you ask us.
If you are medium budget and casual…
Hit up a country club or two for a quote. Stanton Ridge actually has a lower price range at around $5,000, which makes it relatively affordable. The Camden County Boathouse also offers a somewhat casual, outdoorsy wedding venue that starts at around $5,100.
If you do choose to go the country club route, it's important to remember that some country clubs are extremely expensive.
If you're medium budget and looking for something upscale…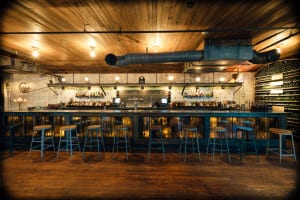 Check out a banquet hall with a beautiful skyline and modern furniture. Since New Jersey is right near the beach, there are plenty of awesome venues that keep things elegant without slapping an absurd price tag on everything. Hoboken's Kolo Klub has great views with modern furniture starting at around $4,000. One Atlantic, which offers waterfront views, is a bit more expensive with packages starting at $14,000.
If you're looking for something more fairytale and have a medium budget…
This is when you should start looking into historic buildings, garden venues, as well as country clubs that have a certain special look to them. We like the Waterview Pavillion in Belmar for its old world charm, and the Tides Estate for its palatial yet surreal atmosphere. Both venues have typical budget prices starting around $5,000.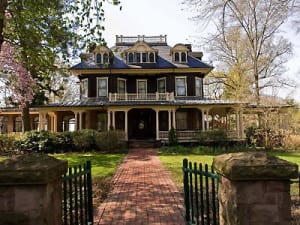 For a more historic venue, the Oakside Mansion in Bloomfield is an excellent choice. Its prices start at around $6,000 but offer plenty of picture perfect areas. The Highlawn Pavillion (as well as The Manor) in West Orange offer more garden-y sights for around $7,000. If you want to go full fairytale, The Place On The Lake in East Brunswick offers breathtaking views for around $9,000
If you want something super modern and have a high end budget…
Go for something that screams opulence, like W Hoboken. This venue has an absolutely amazing skyline, modern designer furniture, and some of the best state-of-the-art venue equipment and amenities one could imagine. Did we mention that it looks incredible and has awesome service? It starts around the early $20,000 mark, so be forewarned, this place is not cheap.
If you're a geek with a high budget…
Choose the Liberty Science Center. No, really. You can actually rent out this geektastic wedding venue for an event. The budget starts at $18,000, but considering that you get to say that you got married at the world famous Liberty Science Center, it's a small price to pay!
If you want ultra luxury and have a budget to match…
You can take the next step beyond a waterfront wedding by renting out a yacht or renting out a yacht club for your venue of choice. Party yachts have tons of space, often have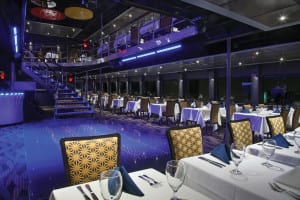 child-friendly amenities, and also offer a nice option of being able to enjoy martinis on the high seas. In Weehawken, Yachts for All Seasons offers a deluxe package with the Spirit New that begins at $69,000.
Very few states have as many awesome event venues as Jersey, so you might as well make your big day at a place that really makes you smile. Happy wedding!
See a list of wedding venues in NJ!