Over 53 Ultra Romantic Activities, Attractions, Places, Classes and Date Ideas for couples in NJ
From outdoors and indoors, activities for young and old, even artistic to athletic, there are a ton of ways to discover romance in New Jersey. Here are our top picks of the best date places, ideas, and events for all ages and groups of people in the Garden State. Providing romance for your significant other isn't difficult when you have this guide by your side! Click on any of the categories below to get started with over 60 ideas for romance in New Jersey.
First Date Adventurous Date Ideas Relaxed Date Ideas Romantic Attractions Romantic Getaways Bed and Breakfasts Restaurants Unique Romantic Activities Adorable Date Ideas Off The Beaten Path Birthdays and Holidays Romantic Spas Older Romance Younger Couples Multicultural Date Ideas Romantic Classes LGBT Romance

Cool Spots for First Date Ideas in NJ | All Ages!
Every couple must start somewhere. The first date is the most important for many reasons – first impressions can be tough! Here are a few different romantic first date ideas in NJ to start something new.

1. Delsea Drive-In – While some might argue that the movies don't allow you to get to know each other through conversation, the last remaining drive-in movie theater in New Jersey provides a perfect environment. The privacy of your own car enables the conversation to flow without disrupting other guests, while the full-size menu makes for some delicious dining.
New Jersey's only drive-in movie features an extensive menu including eggplant parmesan, sub sandwiches, pierogies, and more for a gourmet meal right in your car – dinner and a movie at the same time!
2. Barcade – What more could you ask for when looking for a fun, no-pressure environment when meeting up with a romantic prospect for the first time? Barcade has two locations in New Jersey to keep you entertained whether you and your date hit it off right away or might need to break the ice. From classic games like Ms. Pac-Man to favorites like Mortal Kombat, Barcade is the place for great connections on the first date.
3. NJ Escape Rooms – Working together can create a connection. Besides, what better way to know if the relationship will work than with a problem-solving date? There is a brand new escape room that opened up at the American Dream in East Rutherford, NJ called The Escape Game. If you are in deep South Jersey, you can hit up Escape May in Rio Grande, NJ. Escape rooms or puzzle rooms are perfect for a romantic first date in NJ!
4. Paint and Sip – With a Paint and Sip class, couples can show their creativity (or lack thereof.) Each class allows couples to bring their own wine and paint a picture, step-by-step. Show your sensitive side when you bring out your inner artist at BYOB art class locations such as Pinots Palette, Canvas and Cocktails, Uptown Art, and more!
5. Princeton Sculpture Garden – Princeton's Grounds For Sculpture is a fun setting for those who want to walk and talk. Take in some delicate scenery as this appealing popular location full of romantic art and sculpture puts an air of romance between you and your partner. Take silly photos or romantic ones in front of their many structures – you'll never run out of anything to talk about here!
Exciting (Very Romantic) Adventurous Date Ideas for Couples in NJ
So you've gotten past the first date and you're in the clear! Looking to spice things up with a date that will make your pulse race? Try some of these activities and never feel like your relationship is a dud.
1. Champagne or sunrise hike – New Jersey natives know that there is no shortage of places to hike and explore. From the mountains of Northern NJ to the valleys in Southern NJ and the Jersey Shore, NJ is full of romantic trails for the active couple. Turn up the heat and take a bottle of champagne with you for a rewarding end of your hike – and take in the view!
2. Take Fencing Lessons – Fencing is a fun recreational combat sport of swordplay. Manhattan Fencing in Englewood NJ offers fun programs for beginners, You do not need any experience or equipment, They will set you up with everything you need!
2. Take a road trip with the Lighthouse Challenge – The Lighthouse Challenge is unique to NJ – and the view is incredibly rewarding. On October 20 and 21, compete with other NJ residents and visitors to complete this challenge. It consists of visiting each New Jersey Lighthouse in the shortest amount of time compared to your opponents. Fill up your lighthouse magnet in the 24-hour period and be entered to win a prize!
This romantic 15-mile Bike Ride includes a catered picnic lunch and wine! Did we mention wine?
3. Bike Ride through a Vineyard – Pour and Pedal is a program that will provide you and your partner the chance to bike through a beautiful vineyard and drink wine while exploring all the magic New Jersey wineries like Laurita and Cream Ridge Wineries have to offer. This adventurous bike ride includes a 15-mile journey through beautiful horse farms and unbelievably tranquil surroundings. P.S. – Check out our New Jersey Wine Guide here for help on going on a winery tour.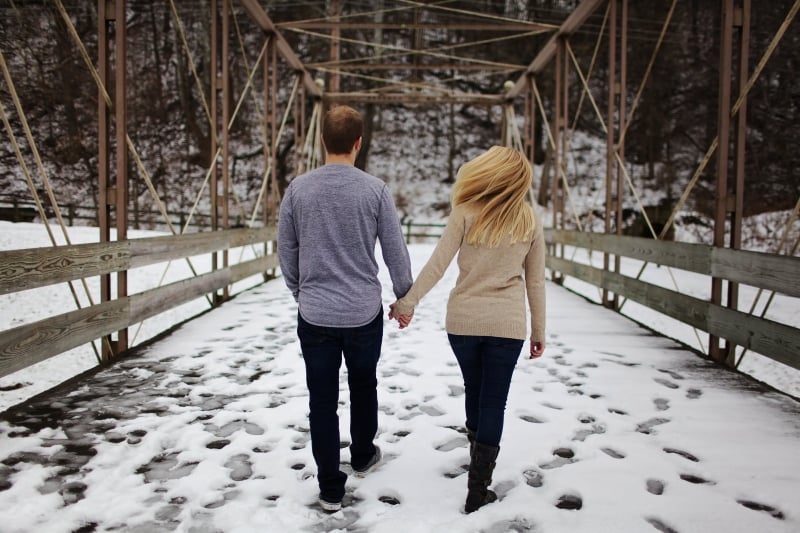 Not So Strenuous (But More) Relaxed Date Ideas
Maybe an adventure isn't' what you and your significant other aren't in the mood for today. These slightly less adventurous (also see: "chill") date ideas are laid back and perfect for relaxed personalities.
1. Chill with a pilsner or a stout at a brewery – Go on a date to any of New Jersey's breweries to experience conversation, snacks, and your money's worth. From shore breweries such as Beachaus in Belmar, Kane in Ocean, or Icarus in Lakewood to Northern NJ delights such as Egan and Sons or Lone Eagle Brewing, you can find a brewery near you that offers tastings. Sit back, relax, and sample some beer after a brief tour!
2. Stroll through an art museum – From the Montclair Art Museum in Northern NJ to the Hunterdon Art Museum and beyond, there is sure to be an art museum near you to enjoy and observe.

Explore great works of creativity together and fall in love (with them or the art!) – see our list of art museums in NJ!
3. A Beach Picnic – For a low-cost and romantic date in NJ, why not try a picnic on the beach? Try some favorite take-out such as Surf Taco or Jersey Shore BBQ, then head down to any beach with a blanket for a romantic (and probably slightly windy) night of romance and great food!

Top 3 Picks For Outdoorsy Romantic Attractions
No matter what type of person you are, a romantic attraction in NJ will totally win your best guy or gal over. Pay a visit to one of these places and you're sure to make them swoon. Plus, those who love to spend time outside will appreciate the good ol' nature around you!

1. Raritan Valley Community College Planetarium – What is more romantic than stargazing? This Central NJ Planetarium is perfect for space lovers and those who want to feel like they are on cloud nine with their guy or gal.
2. Mountain Creek – Mountain Creek is your destination for a romantic attraction in NJ. From relaxing spas and golf courses to a waterpark and hiking trails, there is something for every type of couple. With a relaxed environment right in the mountains, this unique attraction for romance in New Jersey is a hidden gem.
3.  Go on a helicopter tour! -Did you know that there are over 50 helicopter tours that you can take in the tri-state area? 111 of them depart from New Jersey. It's time that you soar through the sky on an adventure you and your partner will never forget. See all 50 + helicopter tours.
Romantic Hotels For Luxurious Relaxation in NJ
Staying in NJ doesn't have to feel bland. Our top picks for a relaxing stay at these luxurious hotels are so romantic, you'll never want to leave!
1. Woolverton Inn – Tucked away along the outskirts of PA is a small hotel called the Woolverton Inn. Perfect for those who seek a quiet escape from the hustle and bustle of everyday life, guests can enjoy special rooms in cottage style as well as inns and suites to share with their special someone.
2. The Majestic Hotel – Celebrate a special occasion or weekend getaway with this seaside hotel that oozes romance. Bring your partner to The Magestic Hotel, a Jersey Shore hotel in historic Ocean Grove, NJ.  Choose from rooms that begin at 175.00 a night and watch the sunrise and set along the shore with your favorite human!
3. The Whilshire Grand Hotel West Orange -North Jersey needs some love, too and we've got you covered. Couples from the top part of the garden state don't have to travel far with this relaxing hotel in Essex County. This unique hotel in Northern NJ is also pet-friendly so you can bring your partner and your pooch for a romantic stay in NJ!
3 Ideas for a Perfect Romantic Getaway | Day Trip Ideas

Sometimes you just need to get away for a while – and that's alright. You and your partner will have a delightful romantic getaway in NJ at any of these relaxing locations for a little R&R in New Jersey.
1. Cedar Creek Campground – Adventurous couples will enjoy a getaway that will acquaint them with nature. Camp, canoe, and kayak in this Southern NJ location for some time away from the hustle and bustle of regular life.
2.  Hopewell Valley Vineyards – Getaway just for the day as you travel to Hopewell Vineyards in southern NJ. Walk through this romantic hotspot hand in hand as you learn more about each other and the process of winemaking. If you're looking for an all-day visit, check out their delicious farm to table dinners.
3.  River Lady New Jersey River Cruise – Warm weather already creates a romantic atmosphere, so hop on a dinner cruise for two with the River Lady Cruise.  Cruise along the Toms River and Barnegat Bay with a historical tour around the sea and lunch or dinner depending on the time you sail. We recommend the extended lunch cruise, which is three hours and includes a 5-course meal! See some more cruises in NJ!

Romantic Bed and Breakfasts in NJ
Looking for a getaway that's just for a night or two? You and your partner will love these romantic bed and breakfasts in New Jersey. From the mountains of the north to the sprawling beaches of the south, you can't ask for much more.
1. The Whistling Swan Inn – The Whistling Swan Inn is the perfect getaway for romantic couples in Northern NJ.  Stay in any of their luxury rooms, perfect for curling up and watching a movie with your loved one. The area includes antique shopping, biking, and even includes a few nearby amusement parks. A low-stress and high-quality getaway are right in Stanhope NJ!
2.   Ocean Plaza Hotel and Ocean View Inn – Stay at a beachside dwelling when you decide to give yourself and your partner the gift of a Jersey Shore Getaway. Ocean Grove is a beautiful beach town in Monmouth County that's right by Jersey Shore hotspots Asbury Park, Long Branch, and Belmar. Stay in or hang out at the Ocean Plaza Hotel and Ocean View Inn.
3.  Carroll Villa Hotel – The Carroll Villa Hotel is one of the best B&Bs in Cape May County. Stay in this location and be surrounded by wonderful bars and restaurants. Lay on the beach during the day and enjoy a relaxing place to stay at night – great for a romantic weekend getaway in NJ!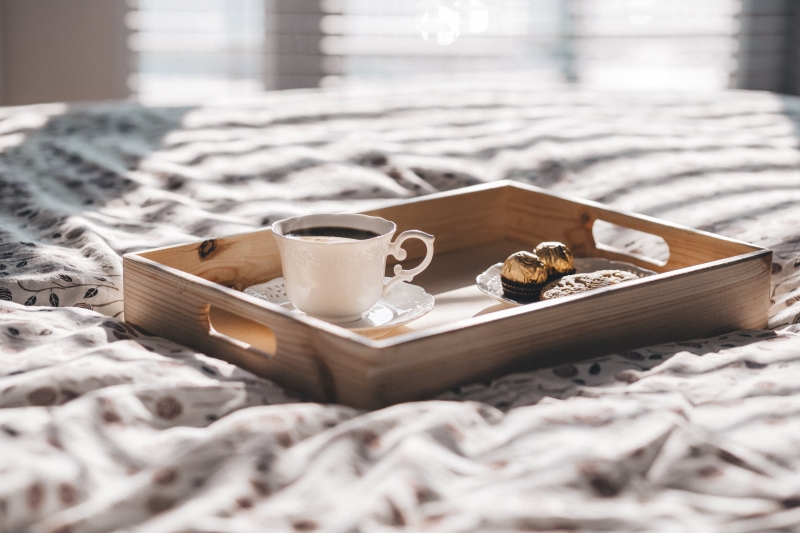 Casual Romantic Restaurants in NJ By Region

Dining out for date night this week? No matter where you choose or what part of NJ you are from, check out our picks for the best Romantic Restaurants in north, central, and south NJ. Each one of these restaurants has an air of romance to them that will also work well on any date night – no need to make it fancy every time.

1. Northern NJ – Amanda's  Restuarant – No matter what time of day you and your partner want to go, Amanda's is the place to be for one of the best romantic restaurants in Hudson County. With a brunch, early dinner, and dinner menu be ready for a gourmet meal at any time of the day. The ambiance of Amanda's makes it a romantic location for any couple young or old – even if you're not the only table in the restaurant, this cute establishment will make you feel like you are. Hoboken, NJ
2.  Central NJ – McLoone's Restaurants – Long Branch, NJ and other locations – What is more romantic in New Jersey than waterfront dining n the Jersey Shore. McLoone's Restaurants has a bunch of locations throughout the state of NJ, but the McLoone's location in Long Branch is the most romantic restaurant in Central NJ. Look out your window and you'll see a lovely view of the Atlantic Ocean. Day or night, there's nothing quite like dining on the water in the Garden State  – romantic even in the winter! Long Branch, NJ
3.  Southern NJ –  Casa Tequila Bar and Restaurant – Spanish food is a favorite for all couples, and there's nothing quite like Casa. This classic tequila bar and restaurant is located right in the romantic Tropicana Casino in Atlantic City! Order some guacamole prepared tableside or a giant burrito. Share a flight of tequila to really break the ice at this romantic restaurant in Southern NJ.
See our hand-picked list of 51 of the most romantic restaurants in NJ.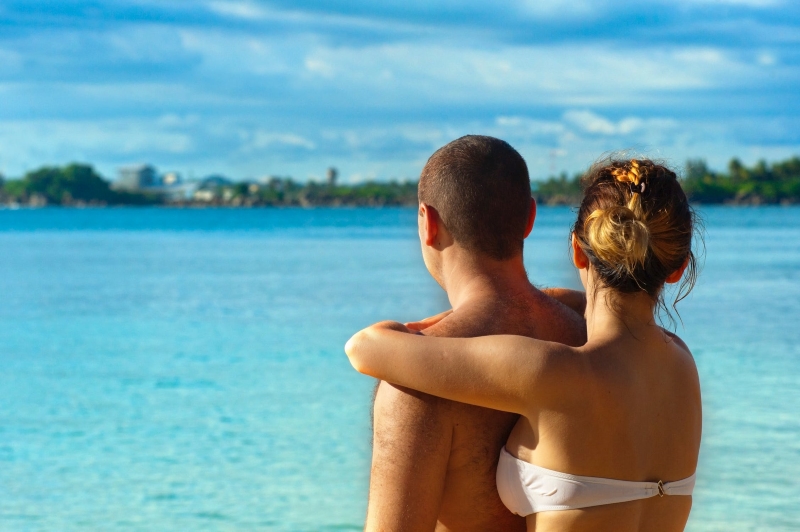 Unique Romantic Activities in NJ For Couples Who Dare
Romance isn't defined in a dictionary. Depending on your relationship and interests, romance in NJ might be different for you and your partner. Here are some unique romantic ideas for something a little different this date night.
1. A Beautiful Balloon –  Sail through the clouds with your favorite person in the world with this hot air balloon ride company. Romance in NJ can be done in an adventurous way with a relaxing hot air balloon ride in the sky!
Soar through the clouds on this adventurous and unique romantic activity that is sure to leave you on cloud 9…for at least an hour or so.
2. Paint Your Life Oil Paintings –  Send a photo of you and your significant other to this company and they will make an oil painting of that photo. You don't pay until you are completely satisfied! A romantic way to add some decor to your home!
3.  Gunnison Beach – New Jersey's only nude beach! Lay in the sand while the sun hits your skin as you are hand in hand with your significant other. A romantic beach for couples on the Jersey Shore.
Cuddly and Romantically Adorable Date Ideas For Pet Lovers in NJ

There's nothing quite like spending time with your romantic partner and a furry friend. Bonding over a cuddly cat or playful pup is sure to bring you and your significant other together whether it's the first date or your 106th. Date ideas in NJ that are so adorable, you just have to do all three!
1. Yappy Hour at the Wonder Bar – Take your significant other and your pooch to this bar that has an outdoor area for your pup to socialize. Maybe they'll even find a boyfriend or girlfriend of their own. Spend your day on the beach drinking and petting pooches at The Wonder Bar in Asbury – so adorable and romantic!
2.  Catsbury Park Cat Cafe – Cute and cuddly kitties are sure to create an air of romance. Catsbury Park Cat Cafe serves up coffee, tea, and light snacks for a delightful date spot even if you're allergic to felines. The dining area is cut in half, so those who don't want to pet cats stay outside. Then, pay a small fee for a half-hour visit with adoptable kitties! See our review of the place here!
This is the only full-service cat cafe in New Jersey that offers vegan and vegetarian options to fall in love over – we recommend the cat-panadas.
3. Asbury Park Dog Beach – The Asbury Park Dog Beach allows you and your partner to go for a long walk with or without a pooch. Watch the sunrise or set with this glorious view and an adorable pup by your side.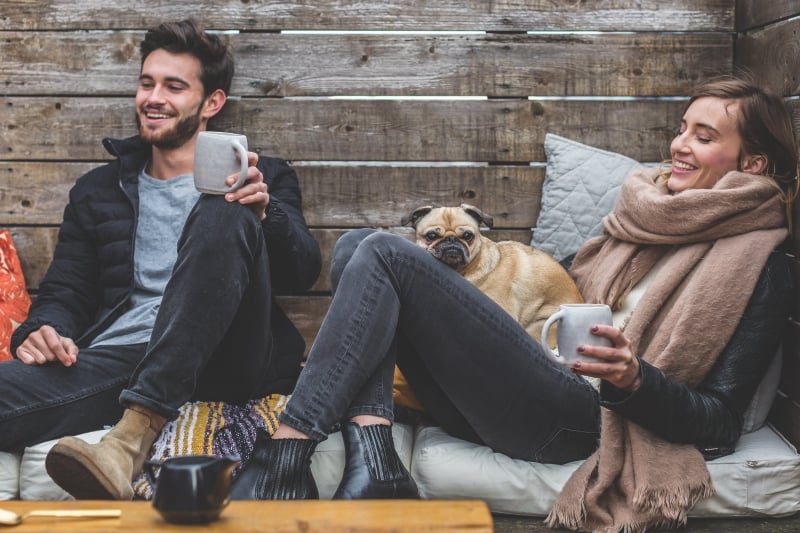 Off The Beaten Path | Different Destinations For All Couples in NJ
Romance is something that everyone can enjoy in many unique ways. Here are some places that are really "off the beaten path." At first glance, you may not think of these locations and attractions as unique, but in fact, they have some charm to them when you take a second glance.
1.  Lambertville NJ – A day trip to Lambertville is just what the doctor ordered. From a brewery to many shops in town and even a vineyard, there's a ton to do that will add some romance to your life.
2.  New Hope, PA – New Hope, PA is just over the border. Romance right outside of New Jersey is the best way to bond with your significant other. Browse shops, theaters, and many dining options. A perfect romantic day near NJ.
3. Old York Celears – Located a little off the beaten path in beautiful Ringoes, NJ. There are a lot of activities and eating experiences to be had here including their Especial special 6-course tapas and wine pairing experience. On Sundays, couples can enjoy a sparking brunch from noon until 2 PM. Guided wine tastings are available and couples can also rent a cabana and simply relax and take in the gorgeous vineyard views.
Relaxing Romantic Resorts For Couples in NJ
Special Occasion Romance | Romantic Birthdays and Holidays in NJ
What's your special occasion? Whether celebrating an accomplishment or wanting to go out on a romantic date in NJ for a holiday, celebrate any day or night with some fun events and attractions.
1. Tropicana Atlantic City – The Tropicana in Atlantic City is an excellent option for those who want to treat their significant other. From the luxury salon and BlueMercury Spa to Boogie Nights and Providence nightclubs, a karaoke bar, and wonderful nightly entertainment, the Tropicana is the place to be on a birthday or holiday.
Stay, play, and dine at this all-in-one hotspot that includes a Carmine's Italian Restaurant – where they serve the biggest lasagna ever!
2. The Pampered Spirit – Give your significant other a great present – right in the comfort of your home. Wake her up with a nice breakfast, then let The Pampered Spirit provide you both with a full-service spa menu. Perfect for rest and relaxation on a birthday or holiday, bound to make them fall in love!
3.  Biagios – This romantic restaurant in Bergen County is a great destination in NJ for romance. Their extensive menu has everything you could ever want. Looking for a way to stay out late? Their bar is open until 3AM.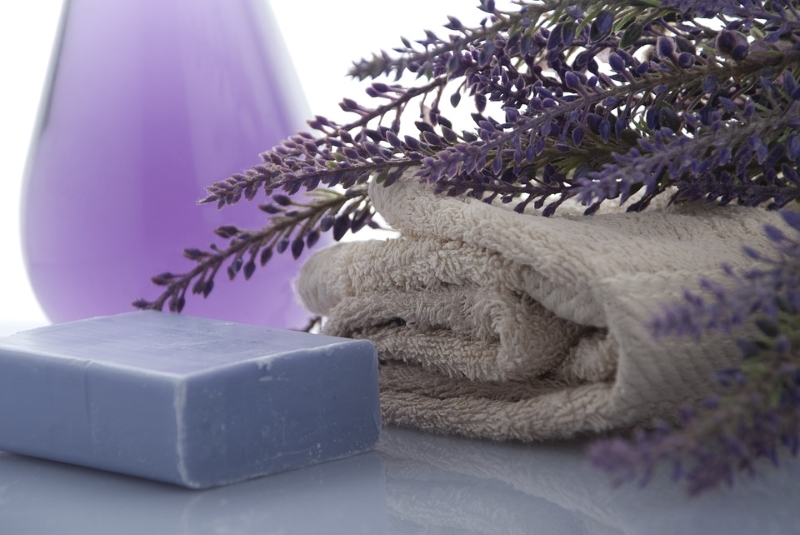 Rest and Relaxation For Her (And Him!) | Romantic Spas in NJ
Sit back, relax, and enjoy. Spas are a classic romantic activity for couples of all ages. With these day spas and getaway locations, you and your partner can bond over sheer pampering and relaxation.
1. Qua Baths and Spa – Live like a royal from long ago. Check into Ceasar's Palace in Atlantic City and relax your day away at the casino's own spa. Different packages are available!
2. Sussex Skylands – If you've been with your partner a while, you know everyday life can be stressful. The two of you can enjoy the solace of the spa at Crystal Springs, Grand Cascade Lodge, and more. This popular location in Northern NJ has two spas just five minutes from one another.
From the golf course to the sauna, whatever you and your partner find relaxing will be found at this hidden paradise for NJ – just put your feet up and be ready to do nothing!
3.  Avanti Day Resort – Located in the heart of Manalapan, Avanti Day Resort has different packages for men and women. Pamper yourselves or gift them a package to this one day getaway in Central NJ.

So maybe you aren't as active as you used to be or you and your partner have been together so long you've done it all. Try these romantic ideas for older couples in NJ and check some more milestones off of your list.
1.  The Grape Escape – Over a ten-month period,  you and your partner can learn about the process of making wine – while actually making your own wine. From start to finish, bond over something the two of you can make together!
2. MDN Latin Dance Studio -Show your honey you've still got it! With the MDN Latin Dance Studio, couples can take different classes to become in sync with each other. Put some pep in your step as you and your partner ignite your chemistry through the spirit of Latin dance!
3. Hudson Table – This modern yet classic space is a type of cooking class you may not have tried before. Pick your theme based on what you two enjoy and sign up for a class. Get cooking together and bond in the kitchen! They also host many different special occasions and events!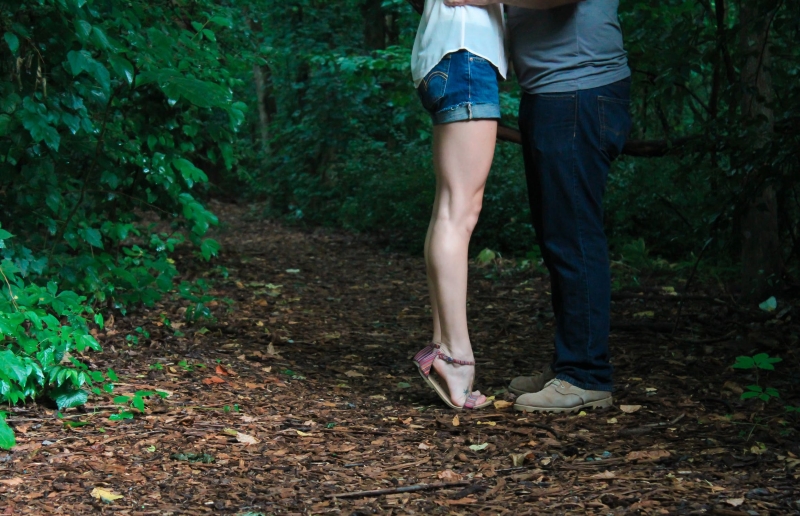 Romance in New Jersey For Younger Couples

Being young and in love is really something special. Try these fun ideas for younger couples in NJ, from going out on the town to doing adventurous and artsy activities for two!
1. Just Bead Yourself – Based out of Westfield, NJ, Just Bead Yourself is a great place for couples on date night. You and your partner can create beautiful works of art just for each other. From bracelets to necklaces, earrings, and more – this place isn't just for kids' parties.
2. AMC Dine-In Theatre -Any movie is ten times better when you're eating dinner right in front of it. Get off the couch and into the AMC Dine-in Theater. Pick your movie, choose your seats, and let the service come to you.  From flatbreads and burgers to salads and drinks, you'll both feel like royalty.
3. Jenkinson's Boardwalk – Show off your skills and win your boyfriend or girlfriend a prize, ride the rides, walk on the beach, or dine out at one of the many options for delicious sweets and treats. Jenkinson's Boardwalk offers tons of things to do – even in the offseason. A one-stop-shop for romance on the beach in NJ!
Did you know penguins choose one mate for life? How romantic! Walk through a sea of romance at the Jenkinson's Aquarium, which houses over 20 African penguins!
Multicultural Date Ideas Around NJ
Around the world, romance is definitely different. Since New Jersey is one of the most diverse places in the United States, you want variety in your romance in the Garden State.
1.  La Tapatia, Asbury Park – La Tapatia offers the best authentic Mexican cuisine on the Jersey Shore. Anything they put on their homemade corn tortilla is absolutely delicious. From quesadillas and tacos to burritos and chimichangas, experience the culture of Mexico with this excellent location.
2.  Zeppelin Hall Biergarten – With lots of beer on tap and a German-style menu, you'll feel like you've been transported halfway across the world to Oktoberfest! This center for German food and drink has a rooftop where they have tons of space to cozy up and look out at the lake below – can it get any more romantic?
3.  New Jersey State Fair – Experience the sights, smells, and sounds that are at the New Jersey State Fair.  From June 21 to July 8, enjoy rides, shows, games, and food of all kinds. With vendors from all over NJ, it is sure to be a romantic and diverse experience for you and your partner.
4.  Italian American Festivals – All summer, you and your partner can enjoy an Italian American Festival near you! With towns like Ocean Township, Jersey City, Berekely Heights, Hammonton, and more hosting rides, games, and the best Italian food vendors in NJ, you are in for a night right out of Lady and the Tramp!
Romantic Classes For Couples
Trying something new is a bonding experience for you and your partner. Try some artistic, comedic, fitness, or cooking classes for a fun and romantic experience that the two of you can do together in NJ!
1. In My Grandmother's Kitchen – Learn to make pastries and delightful desserts with a cooking class from this family-owned company. With a small deposit and private parties available for couples, cook up some romance in the kitchen!
2.  Bullet Hole Archery Range – You and your partner will feel like you're in the Hunger Games when you decide to take an archery class together.  Make it a competition and see who hits the target first!
Fall into romance as you become the Katniss Everdeen and Peeta Mallark of New Jersey.
3. Fred Astaire Dance Studio – With multiple locations in Northern and Central NJ, Fred Astaire Dance Studio provides ballroom dancing lessons for couples. Take one class or many – each one is sure to salsa dance some romance into your life.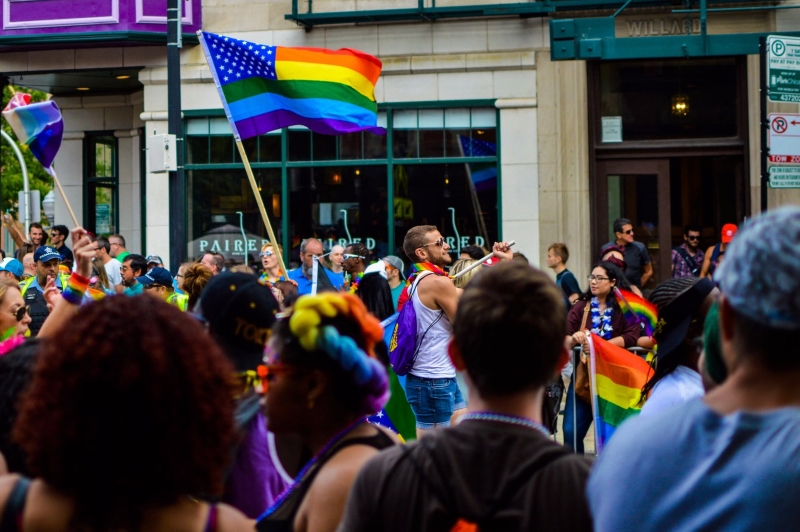 Open-Minded Places for LGBT Romance in New Jersey

No matter what you identify as these romantic date ideas and attractions will welcome you with open arms. Here are our top picks for the best places for romance in NJ – no matter who you are or who you love
1. LGBT Pride Celebration – Bond with thousands of other individuals and couples in the LGBT community. NJ's biggest pride festival takes place on the first Sunday in June in Asbury Park, NJ. Celebrations include a parade, giveaways, and a concert filled with the best acts that the LGBT community loves. A fun day done your way. Learn about all the different groups in the garden state and celebrate pride for all – love is love when it comes to romance for people in NJ!
2. Paradise – Dance the night away with your partner and a bunch of other people in the LGBT community at Paradise. Asbury Park's oldest and hottest club is perfect for a budding romance.
3.  The Den Nightclub and Sophie's Bistro – Central NJ's The Den Nightclub is a fun and romantic date idea. Grab some dinner in Somerset and follow it with a night of dancing at one of NJ's best LGBT nightclubs.
With our ultimate guide to romance in New Jersey, you'll never have to wonder what to do next. With any of these activities, you and your partner will make romantic memories to last forever – and it's all in the Garden State!
Check out great romantic gift ideas for him and her!
Here are some more romantic date ideas in NJ, PA, and NY!
What's your favorite date spot in New Jersey? Comment below!
FAQs
Where should I go on a date in NJ?
The Delsea Drive-In is the last drive-in in New Jersey and an amazing place to go on a date. You won't have to worry about whispering to one another and bothering other people during the movie, and you can even get a little intimate if you would like. Plus, you can bring as much food, snacks, and drinks as you would like without having to sneak it all in. You can even bring the dogs along if you would like. What could be better?
Where can I go for a weekend in NJ?
The Woolverton Inn is an amazing place to go for a romantic weekend in New Jersey. This romantic inn is near the outskirts of Pennsylvania. It is a quiet escape where you can focus on one another without all the distractions of the outside world. The cottage-style rooms will feel cozy and special as you relax together.
What are romantic things to do?
If you need a romantic adventure in New Jersey, look no further than Sky River Helicopter Tours. This tour in Pittstown New Jersey and is a surefire way to get your partner's heart beating a little faster.
How do you plan a romantic night in the bedroom?
If you need a romantic night in New Jersey, the best way to do it is by booking a stay at the Majestic Hotel.  This seaside hotel in Ocean Grove on the Jersey Shore is the perfect place for your romantic evening.
How can I be romantic with no money?
You don't need money to be romantic. Try taking your partner on a pristine nature walk such as the hiking trails in Mountain Creek, NJ.
How can I impress my husband in bed at night?
Get ready for your husband by spending a day at Avanti Day Resort. Pamper yourself and leave with smooth and moisturized skin with one of their all-inclusive packages.