The Best Clam Spots In Point Pleasant
Posted on January 16, 2023
By

admin

498 Views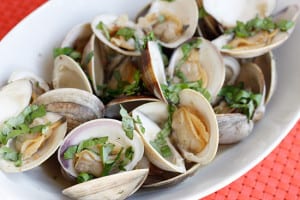 Point Pleasant is one of the most popular places to hit when touring the Jersey Shore. Known for its poppin' nightlife, Jenkinson's Aquarium, and its many boardwalk attractions, this beach town does get a lot of applause for its tourist-friendly amenities. What most people tend to overlook is the great seafood around every corner. This is particularly true about clams. So, we checked out three interesting clam spots in Point Pleasant, and why they're winning at providing the best clams in Point Pleasant, NJ.
The Patio Bar
The Patio Bar, which sits behind the Wharfside Restaurant on Channel Drive, has been a staple of Point Pleasant for a long time, and every regular tourist has at least one good story about trying out a pint there with friends. It's beachy, it's got classic seafood, and people love it throughout the year. According to locals, this upscale restaurant is a great place for clam aficionados. While they're most famous for their raw bar, they also have clam chowder, a clam pizza, and yummy fried clam strips. This venue also regularly has entertainment, making it one of the best upscale clam restaurants in Point Pleasant.
Martell's Tiki Bar
If there was ever a restaurant that was more iconically Point Pleasant than Martell's, we have yet to see it. Much like the Patio Bar, Martell's is known for its beachside venue and live entertainment. This venue is famous for letting folks enjoy food and fun while wearing nothing but swimsuits. Though they're known for awesome bar fare all over, fans of shellfish often swear by Martell's.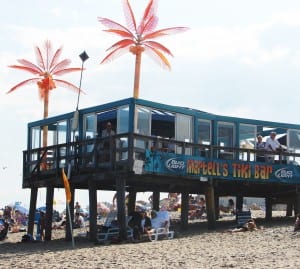 The raw bar has clams on the half shell at a reasonable price, but also has a very respectable assortment of oysters, lobster, shrimp, and crab. For those who aren't raw bar fans, Martell's steamed clams, Manhattan clam chowder, and seafood combos all can offer up a good pop of flavor.
Jake's Crab House
Obviously, a seafood restaurant that has gained notoriety at the shore is bound to have great clams. Jake's Crab House manages to do just that – even though their specialty is being able to serve up tasty crab dishes of all kinds. Their Clams Casino is what really sets this restaurant apart, and it's tasty enough to have fans of good clams come back for more once they've had a single bite. It's why it's considered one of the best places to get clams in Point Pleasant.
Shore Fresh Seafood
For diversity, try Shore Fresh Seafood located at 57 Channel Drive in Point Pleasant Beach, NJ. Shore Fresh Seafood boasts fresh clams on the half shell, New England clam chowder with nice thick chunks of clams, and an amazing clam strip platter that the locals rave about.
Most locals who enjoy clams on the half shell will also tell you to come with a big appetite if you hit up this local seafood restaurant. Since they offer a wide range of different cooking styles, sauces, and entrees, most people tend to end up eating way more than they expected. This is a restaurant that you can't go to just once. You will need to try it multiple times to get the full experience.
Point Lobster Company
Besides their famous lobster rolls, Point Lobster Company serves up a fried seafood trio featuring clams, flounder and shrimp. Admittedly, this is a restaurant that tends to be a little bit pricier than many others mentioned on this list. Even though it may be a bit more expensive, it's definitely worth every single penny. (Note: They have 48 reviews on Yelp, and every single one of them is a 5 star review.)
Point Lobster Company also has the added benefit of being a store where you can buy your own fresh clams and lobster. So, if you're not a fan of hitting up restaurants, this location gives you a DIY point.
Shipwreck Point
For baked, stuffed top neck clams, lobster, smoked bacon and bread crumbs,   head over to Shipwreck Point located at 20 Inlet Drive Point Pleasant Beach, NJ. For raw bar choices, clam lovers will delight in the $1 littleneck and $1 top neck clams. Although Shipwreck Point is predominately known as a steak house, their seafood and most notably clams are always fresh and delicious.
At FunNewJersey.com, we feel like Point Pleasant Beach has a lot to offer in terms of gourmet goodness. We want to make sure that the unsung heroes get their share of the spotlight.
Find more best restaurants in NJ by food type.