Best Chinese Restaurants in NJ
Posted on January 16, 2023
By

admin

8153 Views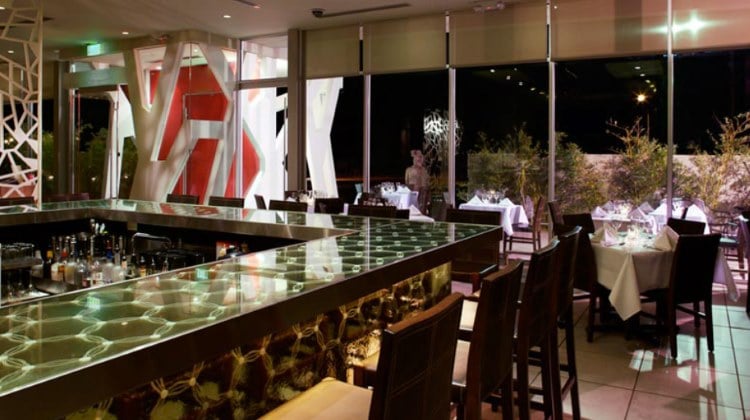 We have taken the time to taste and review Chinese restaurants in NJ and after careful consideration, we have come up with a list of our favorite picks. Please comment and add your favorites so we can make list an authoritative one. But first things first. Let's quickly cut to the chase and give the top dog in NJ Chinese Cuisine.
What is the #1 overall best Chinese Restaurant in all of NJ?
Peking Pavilion (pictured above) is our choice for the best overall Chinese in NJ. From their amazing modern decor, to their always consistent delicacies of Grand Marnier Prawns, Bell & Evans Organic Peking Chicken and Whole Crispy Fish, we guarantee that visitors will not be disappointed.  But believe it or not, the real star here is their Critically Acclaimed 24oz. New York Strip Steak. In four words. It's to die for. Their 100% Angus steaks are hand selected and dry aged on premises. They are then seared perfectly with their secret spice blend. These succulent mouthwatering steaks are over two inches thick!
Peking Pavilion
110 NJ Route 33 West, Manalapan Township, NJ 07726
732-308-9700
A little history about Chinese Cuisine
Before we get on with it and give you all of our choices of the best Chinese Cuisine in NJ, we'd like to talk a little history.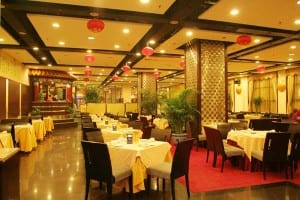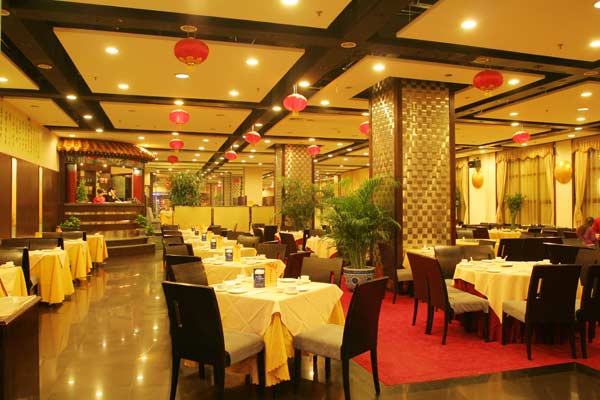 Chinese cuisine introduced a culture of new flavors to America in the 19th century. This fusion started in San Francisco, California, after small restaurants tried to emulate the traditional  dishes served in larger scaled eateries operated by the Chinese. In order to appeal to the American palate, chefs started altering their recipes, adding an American twist to traditional Chinese dishes. Now two centuries later, Chinese food can be found throughout the United States. Within the New Jersey region, Chinese cuisine is highly popular and is offered in many different styles. Below is a list of common types of regional Chinese cuisine and their general properties.
Most Popular Regional Chinese Cuisine Properties
American Chinese – (General Chinese) – A mellower less spiced blend of Chinese food. This style comprises of a lot  of the small take-out restaurants that you see all over NJ and in just about every town.
Sichuan – Spicy with rich sauces usually loaded with garlic and cooked with a strong amount of chili peppers.
Hunan – The Hunan style is also very spicy with fearless deep flavors rich in color
Cantonese – Cantonese has a sweeter edge to it. Alot of dishes are cooked for longer periods of time by means of braising and stewing.
Zhejiang (ze) – A lighter fare usually comprising of a lot of seafood, poultry and bamboo shoots.
Shandong (lu)- From the Eastern coast province in China. Uses a lot of soups and seafood, It is a simplified and traditional regional fare.
Hui – Straightforward and uncomplicated with alot more stewing and hardly any stir frying.
Jiangsu (su) – Think sweet and sour with the use of sweet components and vinegar's. Usually not spicy at all. Use of a lot of fish.
Fujian (min) – Fish sauce, sugar and many different variations of broths and soups.
Mongolian – Think dairy and white sauces with red meat floating in it. Meats include goat, sheep, beef, horse-meat and even camel.
Miao – Rice and more rice. Soup and more soup. Famous for sour soups and hot chili's.
Popular Chinese Cuisines in NJ: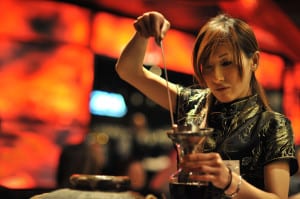 American Chinese cuisine is featured widely in New Jersey and this style includes includes a wide variety of techniques from stir frying to deep frying. Flavors are milder than other regional types. New Jersey residents can also find an abundance of good Cantonese food as well. Cantonese cuisine originated from the South China sea province, Guangdong. Culinary experts mastered this type of cooking by learning the methods to steaming and frying savory bite size portions and dim sum. Both dim sum, a dumpling filled with various ingredients, and these smaller dishes emphasize flavors such as soy sauce, spring onions, and rice wine. If you can handle the heat, Sichuan is the cuisine for you. Sichuan or Szechuan is the style of Chinese cuisine creating bold flavors from typical ingredients used in the Sichuan Province of southwestern China. These bold flavors, typically spicy, are developed from a variety of ingredients including chili peppers, garlic, and the native Sichuan pepper.
Best General Chinese Cuisine Spots: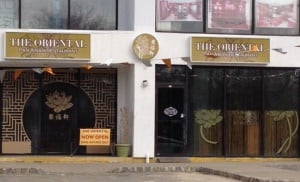 New Jersey is home to many Chinese restaurants. It seems like there is one of every corner! We were looking for a few that were not terrible fancy but surely stood out from the rest. Our first pick is The Oriental Pan Asian Restaurant which  is a relatively new Chinese Restaurant located on Route 9 in Marlboro NJ. The Oriental Pan Asian Restaurant is a great place to get delicious affordable Chinese cuisine ranging from lo mien to boneless spare ribs. This wonderful restaurant is located at 172 Route 9 North, in Marlboro, NJ 07726.
Elena Wu is cooking up traditional Chinese dishes with a French flare. This restaurant/sushi bar is a located at 910 Haddonfield-Berlin Road, in Voorhees NJ. http://www.elenawurestaurant.com/
For dine in and take out options head to 184 Columbia Turnpike, Florham Park, NJ, where you will find China Chalet. Serving up favorites any time of the week, China Chalet provides fast services and a great atmosphere. Just remember its BYOB! http://chinachaletnj.com/
Joe's Pecan Duck House offers great noodle soups, weekend dim-sums, and of course the best pecan duck! To try this duck for yourself head to 45 New Jersey 73, in Marlton, New Jersey. http://joespekingduckhouse.com/
Consistency is important for the smaller Americanized Chinese restaurants in NJ. Having quality go-to dishes that taste fresh and homemade for the locals can make a good reputation for a restaurant.  Tung Hsing House located on Summerhill Rd in Spotswood, NJ does just that. Their small cozy sit down dining room and their to-go counter consistently delivers quality affordable dishes.
Another one of our favorite Chinese restaurants resides at 260 Nassau St. in Princeton, NJ. The small cozy and quaint restaurant is Tiger Noodles. Tiger Noodles has a small outdoor patio where patrons can enjoy all different types of noodle dishes of which all are great. Their spicy chicken, lettuce wraps, Dan Dan noodles, orange beef and shrimp with garlic sauce are all must trys. Visit the Tiger Noodles website here.
Best Cantonese Cuisine in NJ: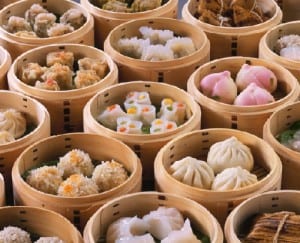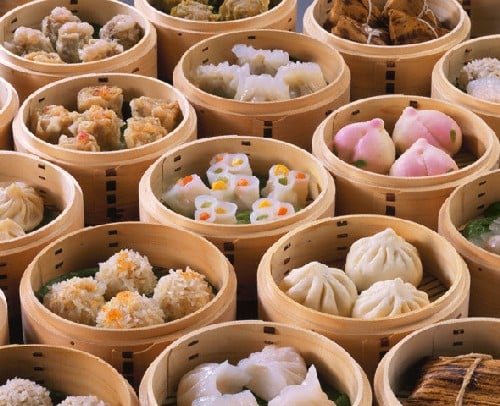 People have raved about the amazing dim sum and Cantonese cuisine at Wonder Seafood Restaurant over the years. The great thing about this particular place is not only the professional staff but the low prices. Head out to 1984 State Rt 27 Edison, NJ to experience Wonder Seafood Restaurant.
In Harrison there is a great little Chinese restaurant, 5 Grain Rice, where you can get quality Cantonese cuisine. Besides dining, they also offer catering for all occasions. 5 Grain Rice can be found at 231 Harrison Avenue.
Elegant decor is just as beautiful as the colorful, mouth-watering dishes served up at Dim Sum Dynasty. For the culinary adventurer, Dim Sum Dynasty cooks up some exotic dishes. They also offer gluten- free items.  Drive to 75 Franklin Ave, Ridgewood, NJ to try Dim Sum Dynasty. http://www.dimsumdynastynj.com/
Sichuan Cuisine: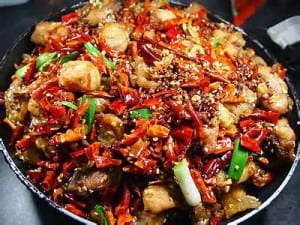 Looking to spice it up? New Jersey has some great choices of some of the best Sichuan restaurants.Three favorites among reviewers and fellow bloggers are Chengdu 46, Szechuan Ace, and the Szechuan House.
Chengdu 46 is offering the best authentic Sichuan cuisine by having an elite team of chefs from Sichuan and importing fresh seasonings straight from China. This lavish restaurant stresses health food and gourmet cuisine. If you are looking for a mouth-watering explosion of flavor drive to 1105 US Highway 46 in Clifton, NJ to experience Chengdu 46 for yourself.
Szechuan Ace uses fresh ingredients and cholesterol free vegetable oil. Next time you are in Somerset, NJ make sure to go to 1721 State High Way 27, to try Szechuan Ace's tasteful food. Click here to see their website.
Szechuan House is offering a variety of meals from jellyfish to simple diced chicken. The Szechuan House is located at 2022 Nottingham Way, in Hamilton, NJ.http://www.szechuanhouseprinceton.com/
Sichuan Spring was just recently added by us to this list in October of 2017 thanks to a comment by one of our visitors (Peter Talbot). Sichuan Spring  is absolutely a front-runner for authentic Sichuan cuisine in the Central New Jersey area. Sichuan Spring is located at 1167 Raritan Ave, NJ-27 Highland Park, NJ. 
Best Chinese Restaurants (by NJ Regions) Northern, Central and Southern NJ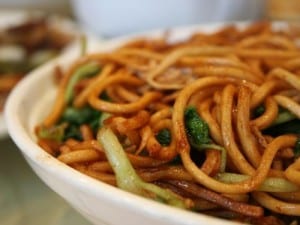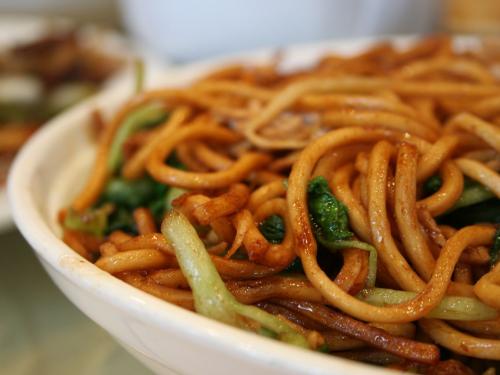 We pass by these Chinese restaurants all the time and yet have no idea how they came to be. After a flood of Chinese immigrants came to America in the 19th century, many Americans feared their jobs. They quickly drove out the Chinese in fields such as mining, agriculture, and manufacturing, With these job opportunities disappearing, the Chinese immigrants turned to jobs in the laundry and restaurant fields. A network of buses was then created in New York to transport these Chinese immigrants to restaurants all around the country. This simple cultural dispersal had a major effect on the infatuation with Chinese cuisine in America today. It was because of this cultural mix in American restaurants, we are able to enjoy a part of Chinese cuisine in New Jersey. Whether you live in northern, central or southern NJ, you will be able to find the best Chinese cuisine in your area.
Northern New Jersey: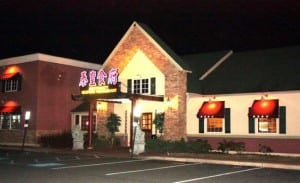 Being so close to a cultural mega spot, New York City, northern Jersey offers some of the best Chinese cuisine.
Hunan Taste located at 67 Bloomfield Ave in Denville, NJ has had the locals hooked and coming back for more for over ten years. The architecture of this divine building will take your breath away as you taste exquisite savory dishes that are created by their experienced chefs straight from China. http://hunantaste.com/
If you are looking for China Town quality, Qin Dynasty is your place. The service is pristine and your food comes out quick. They also offer the traditional push carts of dim sum. When in Parsippany, make sure to drive to 857 Highway 46, to taste Qin Dynasty's truly amazing food.
Cathay 22 is an upscale Chinese restaurant with a friendly staff.The menu consists of favorites such as three pepper chicken and dan- dan mien noodle. Cathay 22 is located at 124 US Highway, Springfield, NJ. http://www.cathay22.com/
Cheng Du 23 has been rated one of the top one hundred restaurants in the United States. It's known for its delicious, authentic Sichuan cuisine. This top rated restaurant in Wayne is located at 6 Willowbrook Blvd.
Chef John's Authentic Chinese Cuisine in Whippany features a prize-winning chef from Shanghai, who creates savory dishes originated from Huaiyang and Shanghai .You can try the crystal shrimp which won the gold medal in an International Chinese culinary competition. What are you waiting for ? Check out Chef John's Authentic Chinese Cuisine located at 831 State. Rt. 10.
Central New Jersey:
Golden East Garden offers reasonable prices for great food. Although a smaller sized restaurant it is packed with flavor! If you are in East Brunswick go to 50 W. Prospect Street, (right off of US State  Hwy 18) for a taste of this wonderful authentic Chinese food.
Sichuan Cottage provides signature Sichuan dishes such as shredded beef and spicy shrimp. From the outside, this spot does not look like much, but trust us, this is not an ordinary run of the mill Chinese Restaurant. It is a known local hidden gem! Sichaun Cottage is opened for lunch and dinner seven days a week. Take a trip to 8 South Main Street Marlboro, NJ for the ultimate dining experience.
Sunny Palace uses steam carts and serves all the traditional Cantonese dishes. Every Saturday and Sunday they offer dim sum brunch. Sunny Palace can be found at 1069 RT 18, East Brunswick, NJ.
Mei- Mei Chinese Take Out offers awesome food from  handmade dumplings to tasty black bean sauce. Although it first appears as a quaint restaurant, Mei-Mei is filled with surprising flavor and character. The address for Mei-Mei is 633 Hamilton St, Somerset, New Jersey.
West Lake Chinese Restaurant serves fresh seafood and excellent peking duck. Don't miss out on some of their delicious cuisine! The locals say that they offer some of the best dim sum around. West Lake Chinese Restaurant is located at 1016 State Rt. 34 S, in Pine Crest Plaza, in Matawan, NJ.
Southern New Jersey: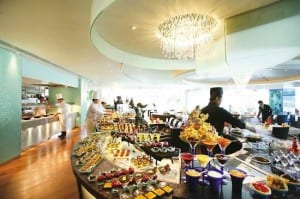 While using the highest quality ingredients Xina creates wonderful dishes from scratch.This restaurant is definitely worth the trip to 3430 Route 37 E, in Toms River, New Jersey.
Asian Palace is a beautifully renovated space that surrounds you as you indulge in savory Chinese entrees. This amazing restaurant also serves sushi. You can find this fine restaurant at 3845 Bayshore Rd, North Cape May, NJ.
Island Shore This consistent gem is a well known local Chinese food restaurant will spice your food by request and everything is always fresh and is made to order. When dining at this local hot spot ask for Chef Allen's specialty of the day. You will not be disappointed! This restaurant is located at  232 Rt. US. 9 S, in Marmora, NJ.
Mandarin Oriental in Harrison, NJ, is a buffet style restaurant.They will accommodate special requests. Go to 141 Bridgeton Pike to get all the Mandarin Oriental specialties you can eat!
Tres Yan & Wu serves up eclectic Chinese cuisine. In 2012 it was named best sushi in South Jersey. Tre Yan Wu is located at 3131 New Jersey 38, Mount Laurel, NJ.
Closing Thoughts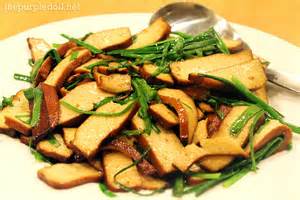 After discovering new locations for tasty Chinese restaurants you may of noticed a variety of cuisines. Cantonese and Sichuan are just two of the many culinary traditions of China. Aside from these popular cuisines, you have Anhui,Fujian Hunan,Jiangsu, Shandong, and Zhejiang.  Anhui cuisine focuses on incorporating local herbs and vegetables into meals. In Fujian cuisine, slicing is essential to bring out aromas and textures within the seafood dishes. The Hunan cuisine focuses on bringing out the spices and deep colors in food. Some of the most popular cooking techniques in Hunan include braising and smoking. Jiangsu cuisine is known for its distinctive taste. This type of cooking uses a lot of meat such as crystal meat. The Shangdong cuisine incorporates seafood ingredients and uses various cooking methods. Zhejiang cuisine focuses on fresh flavors and mellow aromas.
Chinese cuisine will continue to integrate into American culture. That is why there is an increasing number of Chinese restaurants within the New Jersey area. The best Chinese restaurants  exemplify authenticity and engage in creativity. From take out to elegance, there is a Chinese restaurant for you in NJ.  Other than Chinese cuisine, New Jersey is a great place to bite into all types of cultures and cuisines. NJ allows us to soak up many cultures without hoping on a plane.
Please offer your opinion and leave a comment below of some of your favorite Chinese Restaurants in NJ.