PNC Bank Arts Center: Providing Memorable Concert Experiences
Posted on January 16, 2023
By

Jesse Shea

1192 Views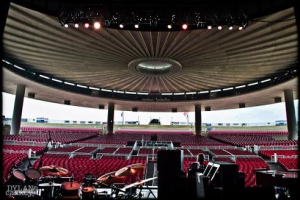 The lights begin to dim. Distant shadows move across the stage.The roaring of the crowd is silenced by anticipation. Music slowly fades in allowing you to connect with thousands of strangers. It's the moment your favorite band hits the stage. It's that exact moment that keeps me obsessed with going to concerts!
As a concert enthusiast, I have seen many types of artists live and traveled to many different venues. One of my favorite concert venues, PNC Arts Center, is located in Holmdel Township, NJ. Originally called the Garden State Arts Center, it opened in 1968 as an amphitheater for classical music. It slowly trans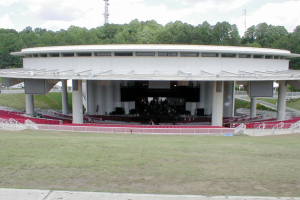 formed into a iconic hot spot for popular artists. From the setup to the diverse artists PNC offers, it is truly spectacular. Since PNC is primarily an outdoor venue seating up to 17, 500 people, it is closed for the winter. A great concert does have a lot to do with the performer but the venue is a big factor as well. If you encompassed in a nice atmosphere you will be able to enjoy yourself more. I have been to PNC Arts Center a couple of times and each time has been unforgettable.
The first concert I ever experienced at PNC Arts Center was the Summerland tour featuring Everclear, Sugar Ray, Gin Blossom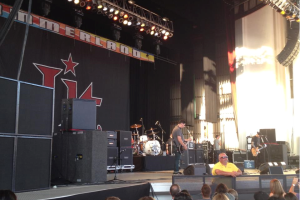 s, Lit ,and Marcy Playground. It was the ultimate 90's concert! I went with my three best friends and we were able to get seats close to the stage. I think the coolest thing about this concert is that we were able to see bands that you normally do not get to see live. Out of all the performances my favorite of the night was defiantly Sugar Ray. Sugar Ray brought you on a full ride back to the 90's.
The following concert I went to was Jason Aldean, Luke Bryan, and Dee Jay Silver. This was my first country concert at PNC. If you are a country mu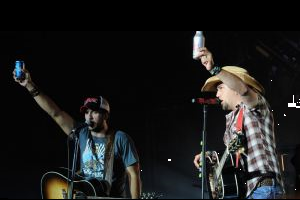 sic fan, PNC Arts Center is the place to go. Thousands of people are decked out in cowboy boots and hats tailgating the day away. The thing that differentiates PNC to most other venues is that it offers lawn seats in which you purchase a ticket and sit anywhere on the lawn.  People bring chairs, blankets, coolers, and join together in experiencing the concert. When a country concert comes around PNC takes you right to the south.
The last concert I went to I was able to experience how PNC handles VIP packages. I purchased a VIP ticket to see Luke Bryan headlining, with opening acts including Florida Georgia Line and Thompson Square. I arrived at PNC around 4 to wait on line in order to be let in the venue early. Waiting on line, my friend announced she won meet and greet passes to meet one of the opening acts, Florida Georgia Line. At that point I could not hold my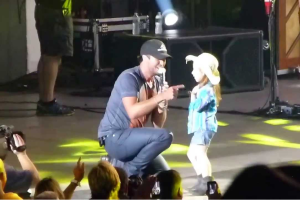 self together! Upon entering we were directed toward a tent where they set up all kinds of food and drinks. All the workers were so kind and really made us feel special. Shortly after socializing in the tent, we made our way toward the Florida Georgia Line meet and greet. The band was so sweet and genuine. Rushing back to the tent, we were able to see an acoustic performance by Luke Bryan, which was awesome! I was having the time of my life yet we didn't even see the full concert yet. When we finally sat in our seats, we were pumped. The opening acts really got the audience excited for the concert. I have been to around 5 Luke Bryan concerts and this defiantly was my favorite one. He captivated the audience with his breathe taking dance moves and hit songs.
I feel as if the reason I love PNC Arts Center so much is because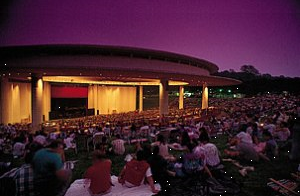 I am impressed with the whole layout and services. I love the openness of the venue and how everything is surrounding the stage so no matter if you are getting food or walking around you can still see the concert. Aside from the layout, the services are pristine. All of the workers are kind and extremely helpful. Some of my most memorable concert experiences I have been at PNC Arts Center. Whether you are on the lawn or front row, you will have a concert experience unlike no other.