Liberty Science Center's Cool New Space Exhibit
Posted on January 16, 2023
By

admin

322 Views
School may be out for summer, but that doesn't mean that moms have to let their kids' brains veg out for three months straight! At Jersey City's Liberty Science Center, kids get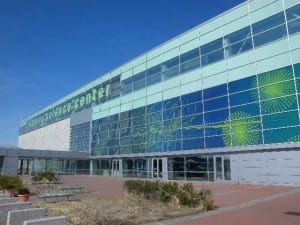 to have all the fun of summer while also learning cool things about the world around them. For families who love astronomy and astrophysics, the Center's newest exhibit is sure to please.
NJ.com recently reported on a brand new exhibit at the famous museum which is completely and totally focused on the future of space exploration. Your kids will get a sneak peek into what being an astronaut will be like at the new exhibit, "Beyond Planet Earth: The Future of Space Exploration."
So, what exactly can parents and kids expect from the new exhibit? We have the scoop for you!
It shows real technology that's used to get out into space by NASA and other space exploration groups.
The exhibit also discusses some of the cool experiments and projects that have been gaining traction in recent years. (Yes, there will be talks about an elevator on the surface of the moon.)
Real artifacts from completed moon missions will be present.
There will also be a super-cool 9 foot tall life size model of the Mars Science Laboratory Rover.
For kids who read a lot of scary science fiction, an interactive exhibit showing how doomsday asteroids can be diverted from colliding into earth will be available.
If this sounds like an exhibit that you recently saw at the American Museum of Natural History in NYC, that's because it is. Up until recently, it was a part of the museum's main gallery. Now, you can visit it just a little bit closer to home!
The exhibit will be in the Science Center from June 5 to June 20, so make sure to book your tickets soon. It is slated to blast off to another museum sooner rather than later.